Full Circle Season 2 Episodes
Find out how to watch Season 2 of Full Circle tonight
Season 2 Episode Guide
Episode 1 - Jimmy and Richie
In this episode, Richie draws Jimmy Parerra out of hiding with a proposal: after 28 years of having a target on his back, Bud O'Rourke will remove the price from Jimmy's head if Jimmy joins Bud O'Rourke's army (Bud's getting out of prison this weekend and wants to take back power and control). If Jimmy refuses, Richie has to put a bullet through Jimmy's head -- or Richie will be killed himself.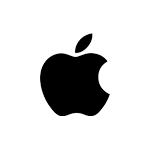 Episode 2 - Richie and Shelly
In this episode, Richie, unable to shoot Jimmy after Jimmy turned him down, turns to Jimmy's ex-wife, Shelly, for help. To convince Shelly to help him, however, Richie must convince her that her current husband (Hal) is a bad guy and the guy she divorced 28 years ago and despises, "Jimmy Pariah" (the man who put her father, Chief of Detectives Bud O'Rourke in prison), is a good guy -- and worth saving.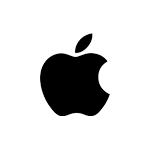 Episode 3 - Shelly and Katie
In this episode, Shelly, still in love with Jimmy after all these years, anxiously waits for Richie to bring Jimmy back to O'Malley's Pub. Her daughter, Katie, waits with her. As the hours fly by, Shelly tells Katie what she knows: that her father, "Jimmy Pariah", also known as "Chicago's Serpico", a man despised by everyone for ratting out Bud O'Rourke -- the very man Katie refused to invite to her own wedding -- is actually a good man.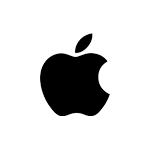 Episode 4 - Katie and Paulie
In this episode, after Richie has failed to return with Jimmy and Shelly has gone home, Katie contacts her brother, Paulie, a rookie cop. Paulie arrives and Katie has two things to discuss: is Richie correct in his assertion that Chicago Cops are acting like gangsters: issuing contract hits? After Paulie assures Katie that this is impossible, Katie, relieved, asks how Paulie would feel if Katie asked Paulie's ex-wife, Alice, to be the Maid of Honor at her wedding this weekend? Paulie objects at first, but then sees this as an opportunity to win his wife and family back. Word is received that Richie is dead, which makes clear to Paulie that Chicago Cops are acting like gangsters and that Paulie has been recruited and unwittingly used to finger ex-cops who are loyal to Bud O'Rourke (including Richie) for execution. Paulie decides he needs to go talk to his father (Jimmy).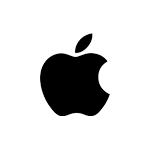 Episode 5 - Paulie and Phil
In this episode, Paulie, wearing an FBI-issue wire, presses his corrupt patrol partner, Phil, for evidence that will prove there are cops in Chicago who are acting like gangsters -- and have been doing so for quite a long time.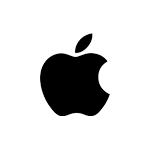 Episode 6 - Phil and Ellen
In this episode, Phil, unaware that Paulie was wearing a wire, vouches for him to Ellen, a consultant for unspecified "Bosses" who order killings of anyone who threatens their business dealings (the Mob gone "legit"). Ellen, however, having a contact in the FBI, reveals to Phil that Paulie is indeed cooperating with the FBI. In fact, Paulie is with Jimmy that very evening. They are attending a lecture being given by Frank Serpico in Chicago about "Ethics and Survival." As a result, Phil is given an ultimatum: he must kill Paulie or Phil will be targeted for execution himself.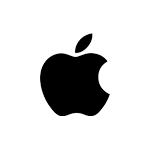 Episode 7 - Ellen and Ken
In this episode, Ellen's FBI contact turns out to be a married man she's having an affair with, Ken. Ken, completely unaware of the nature of Ellen's work, defers his plans to leave his wife and kids and marry Ellen because he's at a pivotal place in his FBI sting: he now has two Confidential Informants -- Paulie and Phil. Learning that Phil has gone to the FBI and is cooperating with them (instead of killing Paulie), Ellen makes a phone call and orders Paulie and Phil to be killed.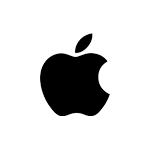 Episode 8 - Ken and Vera
In this episode, Ken is told by his FBI boss, Vera, that he is being transferred to Omaha, Nebraska, because his sting operation has blown up with the weekend murders of his two key informants: Paulie and Phil. Ken, unaware that HE is the mole in his own operation, accuses Vera of being a mole because of her previous, long-standing relationship with Bud O'Rourke.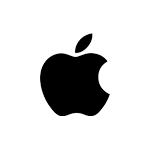 Episode 9 - Vera and Bud
In this episode, Bud wants Vera to help him flush Jimmy out of hiding so he can have him killed. Vera wants Bud to let go of this endless desire for vengeance -- if he gets caught, he'll go straight back to prison and likely die there. Now that Bud is finally out of prison, they can finally be together. We learn Vera, in love with Bud, has really stuck her neck out for him: she has helped him falsify medical reports to obtain early release. They bought a retirement home in Costa Rica together and have Bud's "blood money" stashed away down there. All Bud needs to do is stay out of trouble for three months and they are home free. But Bud simply let can't let go of his desire to see Jimmy killed.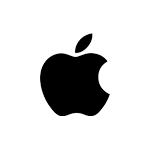 Episode 10 - Bud and Jimmy
In this episode, after Vera has used her FBI clout to help  Bud's thugs get Paulie's body from the Cook County Morgue. It is now lying in state at O'Malley's for a classic Irish wake. Jimmy, flushed out of hiding by this sacreligious farce, finally meets Bud face to face. Jimmy and Bud dance at Paulie's Irish wake.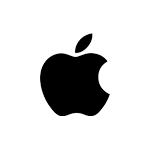 In order to keep our service free we display advertising and may earn affiliate fees for purchases you make on external sites that we partner with.
All content is © 2023 On TV Tonight unless pertaining to advertisers, companies, studios, movies and TV series listed on this site.