Mexican Dynasties Season 1 Episodes
Find out how to watch Season 1 of Mexican Dynasties tonight
Season 1 Episode Guide
Episode 1 - Dynasties, Dinero, and Dysfunction
Doris Bessudo returns to Mexico City to help her mother, famed Fashion critic Raquel Bessudo, pick up the pieces after Doris' father's death. Meanwhile, renowned Mexican singer and actor, Fernando Allende and his wife Mari, anticipate the arrival of their oldest son Elan and his wife Jenny, who have returned to the city to take the next steps in their music career. And finally, popular tv personality Oscar Madrazo returns home from a fabulous vacation with his children. All three families reunite at a welcome home party for Doris, but old rivalries arise.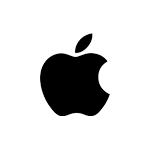 Episode 2 - A Star Is Torn
Elan and Jenny kick off their music career by signing with a major Mexican record label. The brotherly Allende competition continues, as younger brother Adan auditions for La Voz with an "epic" performance, but the family try to convince him that signing the contract is not a good move for his career. Meanwhile, Doris adjusts to working in a home office and has to convince Raquel to attend Oscar and Paulina's Canasta party to get her out the house.
Episode 3 - La Voz of Reason
Oscar's birthday begins with a mariachi band and ends with a wild S&M themed party. Paulina worries about her brother growing another year older without a serious partner in his life. Jenny and Elan move their kids to Mexico, but with all the Allendes living under one roof and the "tripod" partying 24/7, the chaos proves too much for them. Adan worries he made the wrong decision about La Voz, and after meeting with Doris, he wonders if he needs new advisors in his life.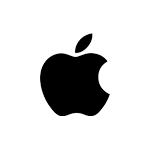 Episode 4 - A Family Fractured
The three dynasties get together to celebrate Mari and Fernando's 31st wedding anniversary on the beautiful canals of Xochimilco. Adan hits a sour note with his parents when he brings Doris along to a recording session with Ricky Martin's producer. Doris puts her worries about Mari and Adan aside when her husband, Jorge, comes for a visit. Jenny and Elan record new songs with their producers, but are upset when Mari and Fernando's interest in their careers falls flat, and tensions between the family reaches a boiling point.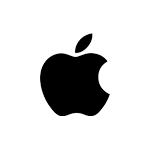 Episode 5 - Grudges and Gefilte Fish
Jenny and Elan move into their own place and embrace living in Mexico by taking their kids to visit a true Mexican market. Meanwhile, Oscar officially puts himself on the market in his search for love. Raquel and Doris cook up a plan to introduce the Madrazos and Allendes to their Jewish culture. While Fernando and Mari paint themselves into a grudge-holding corner, Jenny and Elan dread seeing them at Doris' Shabbat Dinner for the first time since their explosive fight.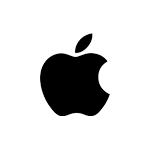 Episode 6 - Love Is in the Air
Adan and Elan are done wrestling with their stormy past and regain a hold on their brotherly love when they go to a Lucha Libre match. Oscar overcomes a couple of fears: heights and commitment, as he and Paulina take their kids on a hot air balloon tour, where he gathers the courage to let his family know that he's been seeing someone. Raquel and Doris are interviewed by Mexico's premiere magazine, Clase, for the first time since Leon's death, and the journalist uncovers another layer to the Bessudo family. Adan blows some hot air of his own when he meets up with Doris to talk business and is confronted about some decisions he's made behind Doris' back.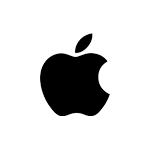 Episode 7 - Tres Is a Crowd
Raquel considers getting back into the dating world when she meets up with an old friend but Doris worries it is too soon since her father's passing. After connecting with Tarek on a deeper level, Oscar is finally ready to open up more – or so he thought. He decides to bring Tarek to Doris' event but second-guesses that decision when he realizes that he'll be introducing him to friends and even more terrifying, his mom and Paulina. Doris and Mari play tug of war with Adan's career and Doris makes it clear that she needs complete control. But after Adan hits a high note at her event she starts questioning if she made the right decision.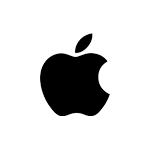 Episode 8 - Paz for Concern
Raquel continues to see Sam so Doris does some investigating into his background. Elan and Jenny's friend, Maria Paz comes for a visit and Jenny turns into cupid when she decides to set her up with Adan. Mari is still reeling from her talk with Doris at the Emerging Artists Event and daggers are thrown when the two reunite at Oscar and Paulina's Que Madrazo anniversary party. Mari bestows Oscar and Paulina with magic crystals and when Jenny finds out, she reveals that the crystals may have a more sinister meaning.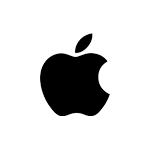 Episode 9 - The Runaway
Mari reveals what Doris said at the Que Madrazo party, but Adan refuses to be put in a corner. He seeks solace and an airbed at Jenny and Elan's -- and the company of their houseguest, Maria Paz. Doris helps her mother launch a line of skin care creams, but Raquel still won't tell her what the secret ingredients are. Jenny's ecstatic that her matchmaking skills seemed to have worked with Adan and Maria Paz. Meanwhile, Mari is not as ecstatic, believing outside forces are to blame for Adan breaking the family chains.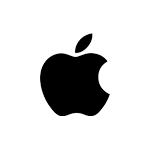 Episode 10 - Blood Is Thicker Than Tequila
In the season finale, Raquel invites Doris to sit for a portrait and Doris happily realizes that her mom is doing much better. Upset that Adan is still staying with Jenny and Elan, Mari channels all her energy into getting her son home. Meanwhile, Oscar is ready to take the next step with Tarek, and introduces him to his children. Jenny and Elan worry when Adan abruptly leaves their house in the middle of the night after a mysterious phone call. At Lunario, the dynasties – and the tripod – reunite, reminding each other that blood is always thicker than tequila.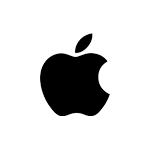 In order to keep our service free we display advertising and may earn affiliate fees for purchases you make on external sites that we partner with.
All content is © 2023 On TV Tonight unless pertaining to advertisers, companies, studios, movies and TV series listed on this site.