Suburgatory Season 1 Episodes
Find out where to watch Season 1 of Suburgatory tonight
Season 1 Episode Guide
Episode 1 - Pilot
Manicured lawns. Cookie-cutter homes. Big lips. Little nose jobs. Synchronized sprinkler systems that erupt at the exact same time. A massive mall, the mecca for mass-consumerism and soggy food-court cuisine. Welcome to the suburbs, heaven for many. But for one teenage transplant from New York City, the suburbs represent her unique version of hell. Forget purgatory -- this is suburgatory.
Episode 2 - The Barbeque
Tessa is horrified when she finds herself unexpectedly attracted to her exact opposite, her jock suburban neighbor Ryan Shay (recurring guest star PARKER YOUNG -- Cupid's Arrow), and George is pressured by the town to throw the perfect barbecue. Recurring guest star ANA GASTEYER appears as Sheila Shay.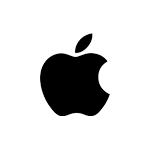 Episode 3 - The Chatterer
George joins the PTA (Parent-Teacher Association) and quickly becomes well-liked by the other moms, causing former PTA queen bee Sheila Shay (recurring guest star ANA GASTEYER) to feel threatened. Meanwhile, Tessa joins the school newspaper and helps Malik (recurring guest star MAESTRO HARRELL -- The Wire, Guys Like Us) revamp it into a tabloid-style paper.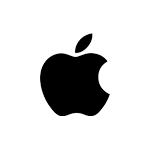 Episode 4 - Don't Call Me Shirley
Tessa is excited to see some action in the suburbs when Sheila Shay's (recurring guest star ANA GASTEYER) Shirley Temple doll collection is stolen, but she is not so thrilled at the consequences -- Dallas and Dalia crash at the Altmans' house because they are afraid of being burglarized.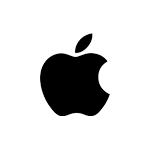 Episode 5 - Halloween
Tessa channels her inner "suburban girl" for a Halloween costume, but it ends up spooking her friends and everyone at school since she reminds them of a recently "departed" resident of Chatswin. And George is determined to prove to Dallas -- who hates Halloween -- that being scared can be fun, but gets a scare of his own when Dallas' husband, Steven Royce (recurring guest star JAY MOHR -- Gary Unmarried, Jerry Maguire, Go), finally comes home from one of his many business trips.
Episode 6 - Charity Case
Irritated by all the cafeteria waste at school, Tessa motivates the student body to get involved with giving back. Unfortunately, their charity of choice involves helping residents of Florida improve their complexions. When Tessa introduces a homeless transsexual to the student body as part of a lesson, they decide that Tessa is really the person in need. Meanwhile, George receives a large dental bill from Noah, which puts a strain on their relationship.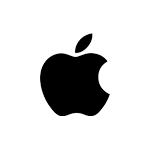 Episode 7 - Sweet Sixteen
When Tessa tells Dallas that she wants a simple get-together for her 16th birthday, Dallas convinces her to let Dalia plan the ultimate birthday extravaganza at the country club, complete with a live performance by her favorite band, specialty drinks and go-go cages. Meanwhile, George throws his back out and Sheila Shay (recurring guest star ANA GASTEYER) takes it upon herself to care for him, even though George is terrified of her.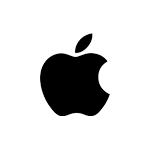 Episode 8 - Thanksgiving
Depressed that she has to spend Thanksgiving in the suburbs, Tessa convinces Dallas to take her to the city for a girls' day out. During their fun day, they run across George making out with a woman while he was supposed to be "working." Angry with George for lying to her, Tessa confronts him during Thanksgiving dinner at the Royces. Meanwhile, Lisa refuses to wear a special dress picked out for her by Sheila (recurring guest star ANA GASTEYER), so Sheila decides to - literally - turn up the heat. Recurring guest star JAY MOHR appears as Steven Royce.
Episode 9 - The Nutcracker
When Tessa overhears George break up with his girlfriend on Skype, she blames herself for his failed relationship and decides that she's going to get them back together. Unbeknownst to her, though, George is really enamored with Tessa's cute art teacher. He admits to Mr. Wolfe that he's over dating crazy city women, and that he's looking for love in the 'burbs. George decides to embrace the holiday spirit with a tree-trimming party complete with ex-girlfriend, potential new girlfriend and the Royces, and he soon finds himself under the mistletoe with a special someone. Recurring guest star JAY MOHR appears as Steven Royce.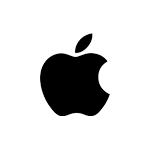 Episode 10 - Driving Miss Dalia
When Tessa gets her driver's license, she is hired by Dalia to drive around and stalk Dalia's crush, Scott Strauss (recurring guest star THOMAS McDONELL – Prom). As a result, Tessa realizes that she and Scott might have feelings for each other. Meanwhile, George and Noah's relationship is put to the test when George decides he wants to join the local country club.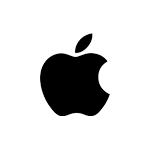 Episode 11 - Out in the Burbs
When Tessa is asked to show new guy Josh Sherman (guest star DAN BYRD – Cougar Town) around school, she becomes convinced that he's gay, when in fact he's an undercover narcotics officer. Lisa becomes deeply infatuated with Josh, and Tessa inadvertently convinces Mr. Wolfe to make special announcement to the student body. Meanwhile, George reevaluates his relationship with Dallas.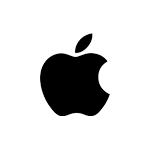 Episode 12 - The Casino Trip
When George wins an all expenses paid trip to Atlantic City, he enlists Noah, Fred Shay (recurring guest star CHRIS PARNELL – Saturday Night Live), Tom (recurring guest star TODD SHERRY – Raising Hope) and Alex (recurring guest star ALEX BOLING – The Secret Life of the American Teenager), and it turns into a getaway with the guys. During their trip, they run into Steven Royce (recurring guest star JAY MOHR) - who is supposed to be in Singapore - and they help Fred cope with his gambling problem. Meanwhile, Tessa tries to get some alone time with Scott Strauss (recurring guest star THOMAS McDONELL).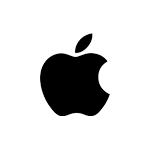 Episode 13 - Sex in the Suburbs
Tessa enjoys rubbing it in Dalia's face that Scott Strauss (recurring guest star THOMAS McDONELL) chose her over Dalia. However the closer Tessa gets to Scott, the more nervous George becomes. When George discovers a box of XXL condoms that Lisa has given Tessa, he becomes obsessed and starts planning game night with her friends in hopes of keeping her at home more. Meanwhile, Tessa soon discovers that the more time she spends with Scott, the less attracted to him she is.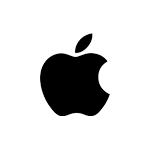 Episode 14 - The Body
When Tessa realizes that shes failing gym class, she decides to run for student body president in hopes of changing Chatswin Highs obsession with sports. During the election, Lisa steps in as Tessas campaign manager against Kenzie (recurring guest star KARA PACITTO) and Kaitlyn (recurring guest star KATELYN PACITTO). Meanwhile, Ryan (recurring guest star PARKER YOUNG), who is injured during a wrestling match and finds himself mourned by his family, is taken under Georges wing, as George introduces him to people who have moved forward from setbacks.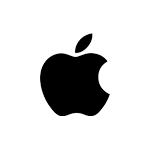 Episode 15 - Fire with Fire
When Jill Werner (recurring guest star GILLIAN VIGMAN – The Hangover) turns to the newly single Dallas for inspiration and support, her marriage to Noah goes on the rocks. Meanwhile, Dallas begins spending a lot of time with her hot younger boyfriend, Yoni (guest star WILMER VALDERRAMA – That '70s Show), which causes tension with George. Plus, Dalia befriends Lisa to get back at Tessa for dating Scott Strauss - so Tessa decides to take action and recruits Kimantha (recurring guest star ABBIE COBB) to make Dalia jealous. MICHAEL "THE SITUATION" SORRENTINO (Jersey Shore) also guest stars.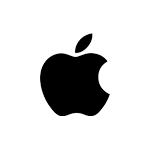 Episode 16 - Poetic Injustice
When Fred Shay (recurring guest star CHRIS PARNELL) and Sheila strike up a croquet match with Dallas and George, Fred misreads Sheila's interest in George. Fred tells George that Sheila is fantasizing about him and asks him to seduce her. Meanwhile, Tessa desperately wants to impress the new poetry teacher, Ms. Evans (guest star JACKIE GEARY – Rizzoli & Isles, NCIS), but she seems to prefer Dalia's prose.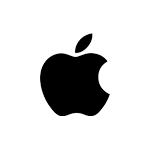 Episode 17 - Independence Day
When George picks Tessa up late from school she decides to get a job working for Dallas in order to buy her own car. Meanwhile, Dallas invites her sorority sisters to stay with her in order to celebrate the opening of her store, A Crystal Cup of Crystals; however, her rival sorority sister, Tulsa (guest star Robin Givens – Chuck, House of Payne, Boomerang), decides to crash the party.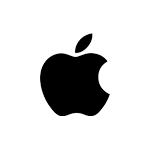 Episode 18 - Down Time
When Dallas's divorce is finalized, George becomes concerned by her behavior and tries to include her … in a shopping trip with Noah to buy a new mattress. Plus, Dalia makes a breakthrough in therapy with her psychiatrist, Dr. Richard Rohl (guest star JAMES LIPTON – Inside the Actors Studio), and, while Lisa and Malik (recurring guest star MAESTRO HARRELL) try to set up Tessa, Tessa goes out with Ryan Shay (recurring guest star PARKER YOUNG).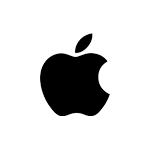 Episode 19 - Entering Eden
When George meets Eden (recurring guest star ALICIA SILVERSTONE – Clueless) at the Chatswin Farmer's Market, there is an immediate attraction and he finds himself smitten with her and her healthy eating habits. Meanwhile, Yakult goes missing and it's up to Tessa and Dalia to find her. And Noah and Jill (recurring guest star GILLIAN VIGMAN) make a surprising announcement.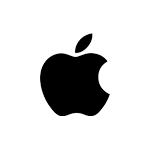 Episode 20 - Hear No Evil
As George and Eden's (recurring guest star Alicia Silverstone) relationship gets serious, he decides to introduce her to Tessa, who is preoccupied with her job at Crystal Cup of Crystals. Meanwhile, George and Noah make a deal regarding George's relationship boundaries with Eden, and Eden is overwhelmed by Sheila's meddling and the Werners' overprotective behavior. Recurring guest stars Parker Young, Maestro Harrell, Chris Parnell and Gillian Vigman appear.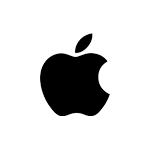 Episode 21 - The Great Compromise
As Tessa adjusts to having Eden (recurring guest star ALICIA SILVERSTONE) living with them, she finds Eden helpful in her pursuit of a summer internship, while George has difficulty with Eden's parenting. Meanwhile, Sheila interferes with Noah's relationship with Eden, and Malik (recurring guest star MAESTRO HARRELL) and Lisa debate which camp to attend.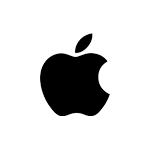 Episode 22 - The Motherload
In the season finale, residents of Chatswin go all out in celebration of their moms, leaving a noticeable void for Tessa, and Dalia chooses to go to Israel without Dallas. Meanwhile, George and Eden (recurring guest star ALICIA SILVERSTONE) attend the Lerners' baby shower and Eden reacts to the endangered animal theme, and Fred (recurring guest star CHRIS PARNELL) surprises Sheila with a special performance by her favorite solo artist - JAMES INGRAM (guest starring as himself). Plus, Lisa makes a startling discovery.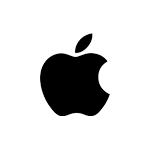 In order to keep our service free we display advertising and may earn affiliate fees for purchases you make on external sites that we partner with.
All content is © 2023 On TV Tonight unless pertaining to advertisers, companies, studios, movies and TV series listed on this site.