Wimp 2 Warrior Season 1 Episodes
Find out how to watch Season 1 of Wimp 2 Warrior tonight
Season 1 Episode Guide
Episode 1 - The Wimps
The six-month journey from Wimp to Warrior starts here! With stunning Sydney Harbour as a backdrop, 40 wimps are selected to push themselves further than they ever knew possible. The tryouts are grueling sessions to break the will of these would-be-warriors. Coach Richie is looking for heart - those who want it most and those who can push their fitness beyond the pain barrier. They're all looking to change their life for the better. But are they cut out for the cage? Will they crack under the pressure? How will they deal with their new routine, morning workouts, strict diet plus the physical and mental challenges of their bodies dealing with injuries? Phase One is about strength, stamina and developing an understanding of the skill set required to make the transition from Wimp to Warrior... ordinarily getting ready for the cage can take years, but this is no ordinary group – this group is on a challenge to complete the Ultimate Human Experiment.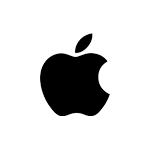 Episode 2 - The Gamechanger
MMA is about discipline, respect and commitment – it will change your life but only if you play by the rules and the Wimps are discovering the rules are tough. Every morning they meet, every morning they train, every morning they push harder... on top of this, they work, they have relationships, they have family... physically it's a massive challenge... and on an emotional level, the battle is already raging... The Wimps are on a steep learning curve – they are transforming their lives, their mindset as well as their bodies – some are coping better than others but all of them are struggling. Some are questioning their commitment, questioning why they signed up. The Coaches are pushing them hard – they know this isn't an easy journey but to make it to the cage in six months there's no time for lack of commitment. Fitness, weight loss, skill set, determination and nutrition are all core ingredients for success. These Wimps will endear you and impress you as they share their stories on the way to Fight Night; as they compete in the Ultimate Human Experiment.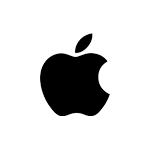 Episode 3 - Red vs Blue
For the Wimps, the intensity of Phase One is almost complete – the hard yards of getting fitter than they've ever known before – grueling, harrowing, at times seemingly impossible – but fitness is key to survival in this game. Everyone is leaner, tougher – both physically and mentally – but this is the moment their dreams may be shattered. Not everyone is going to make the cut. There are three options: The Red Team, The Blue Team or packing your bags and going home. There are contestants who are still struggling with fitness, some are struggling to drop the necessary kilos – it could be a close call. On top of team selections the match-ups will be revealed – some will find they are faced with having to take out their close friends, others aren't sure the match-up is right for them. Head Coach Richie makes the decisions – he's watched the pack train and he knows what it takes - the Wimps have to trust him and take his decisions onboard as they head into Phase Two of Wimp 2 Warrior. A challenging and demanding phase that will fast track the skill set and mental toughness required to be a Warrior – a phase that will push these Wimps to their limits.
Episode 4 - Almost Warriors
The Wimps have almost completed their six-month journey to become MMA Warriors, but the nerves, the fears and self-doubt are taking control. Meltdowns, breakdowns and uncertainty are overshadowing their goals to enter the cage and take on their opponents; opponents who are now friends, opponents they don't want to hurt. Their minds, bodies and spirits are being tested. Survival strategies come into play – how do they cope, how do they push forward. Distraction is key – socialising is paramount – camaraderie is their lifeline. Sharing their wisdom is MMA legend Jens Pulver and Boxing celebrity Billy 'The Kid' Dib – Warriors who know what it's like to rise to glory, to fight for their goals against the odds. Plus, one of the biggest names in MMA, Mark Hunt, takes these would-be warriors under his wing to help them knock down the mental barriers in their quest to achieve the Ultimate Human Experiment. Tears and triumph make for an emotionally charged, rollercoaster episode leaving you questioning who will make it..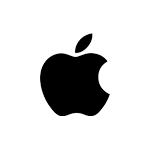 Episode 5 - Fight Night
The Ultimate Human Experiment is put to the test. Being fight fit in just six months is a massive undertaking but it's time for the incredible transformation of these Wimps to be revealed in the public arena. Fight Night may have seemed unreachable at the tryouts but now the spotlight is focused on the Warriors these Wimps have become... They're armed ready for battle, keen to step into the cage and showcase their skills, strategies and manoeuvres – but have they got what it takes to take down their opponent –have they got the heart to achieve the dreams of their journey, to show they truly are Warriors.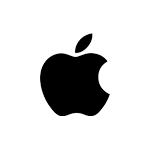 Episode 6 - The Finale
Fighting to the end – not ever giving up – bloodied and battle scarred the Wimps are determined to show everyone they're worthy of the Warrior title. Some have already claimed victory but there are surprises coming up – not all the lead characters seem to have what it takes to outsmart, outwit and out strength their opponents – the fights are tough. Tapping out is not an option. The Coaches are integral to every strategy – they know what stepping into the cage is all about. They've already been there. Support also comes from within – their teammates are their rock, their shoulder to cry on, their encouragement and their sanity. Together is the only way they're going to make it to the cage and come out on top as Warriors. Action packed all the way to the end, this episode shares the triumph, the tears and the guts it takes to make MMA a reality in just six short, excruciating months of training.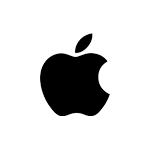 In order to keep our service free we display advertising and may earn affiliate fees for purchases you make on external sites that we partner with.
All content is © 2023 On TV Tonight unless pertaining to advertisers, companies, studios, movies and TV series listed on this site.