American Justice Season 30 Episodes
Season 30 Episode Guide
Episode 1 - Friends Til the End
When 19-year-old aspiring artist Sarah Stern goes missing just weeks before Christmas 2016, investigators initially suspect she may have committed suicide or run away from home. Then, in January 2017, one of Sarah's former high school classmates comes forward with chilling information that leads to an undercover police sting and the shocking arrests of two very familiar faces. Armed with a bombshell, caught-on-tape confession from one of the suspects and the damning testimony of the other, Monmouth County, New Jersey prosecutors face the uphill task of trying to secure a murder conviction without a body for only the second time in the state's history. Features interviews include Sarah's father, detectives and prosecutors, along with complete access to archival materials detailing the search and the undercover sting operation.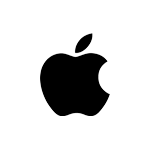 Episode 2 - Poisonous Hearts
On July 20, 2015, beloved 60-year-old chiropractor Mary Yoder falls violently ill and is rushed to the hospital. Two days later, she dies, leaving her family and friends in a state of stunned disbelief. When Mary's autopsy report reveals she didn't die of natural causes, and police receive a series of suspicious letters, they realize they've got a murder on their hands. Their ensuing investigation leads to allegations of an eyebrow-raising affair, a suspicious letter, and a surprise arrest. And while Mary's accused killer maintains her innocence, it takes two different trials to determine her fate. In-depth insights from the prosecutor detail how an investigation into an unusual death turned into a murder case, and how digital forensic evidence tied the suspect to the crime.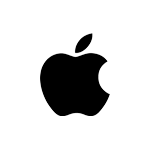 Episode 3 - Shots Fired
On October 20, 2014, white Chicago PD Officer Jason Van Dyke fatally shoots 17-year-old African American Laquan McDonald in an act that he and the Chicago PD called "self-defense". However, when freelance journalist Jamie Kalven gets word from a source that there is more to the story, his search for the truth uncovers a disturbing cover-up. Through his efforts, as well as the efforts of fellow journalists and activists, officials are finally forced to release the police dash cam footage from that fateful night. Public uproar results in Officer Van Dyke's arrest on first-degree murder charges, and in the midst of a media circus, the case goes to trial. In-depth interviews with Laquan's mentor Shawn Parker, whistleblower Jamie Kalven, and attorneys from both sides of the courtroom aisle detail the impact of this case, and how issues of race, police brutal.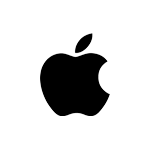 Episode 4 - The Bad Doctor
On the outside, veterinarian Valerie McDaniel and her boyfriend Leon Jacob look like they have it all. But in February 2014, Houston police receive a tip from a conscientious bail bondsman that a murder-for-hire plot is in the works and a woman's life may be in danger. What ensues is a high-pressure police sting operation, the performance of an investigator's career, a staged kidnapping, and a shocking suicide that leads to an explosive trial in which the defendant's own words come back to haunt him. Features interviews with the bail bondsmen who tipped off police, the cop who went undercover to protect the lives of the intended victims, as well as prosecutors and defense attorneys and actual footage from the undercover sting operation.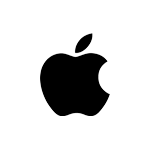 Episode 5 - Death By Text
When 18-year-old Conrad Roy is found asphyxiated in his pickup truck, his death is quickly ruled a suicide. But as detectives retrace Conrad's final moments, a trail of texts left behind on his cellphone reveal a toxic teenage romance between him and 17-year-old Michelle Carter, turning the investigation upside down. But in an unprecedented case, in which Michelle stands accused of Conrad's murder and prosecutors allege that her words were deadly weapons, there is no state law to lean on. Up against 317 pages of damning text messages, the defense must rely on an unusual defense to convince the judge of Michelle's innocence.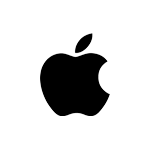 Episode 6 - Killer Catfish
On November 13, 2012, 37-year-old single mother Cari Farver mysteriously vanishes into thin air. In the days and months that follow, Cari's loved ones receive a string of increasingly strange texts from her, indicating she is alive and well, but apparently hell bent on harassing her ex-boyfriend and his new girlfriend. By the time police piece together the shocking, twisted truth behind her disappearance, one woman is dead, and another woman stands accused of her murder. But with no body, no weapon, and no witness to the crime, prosecutors must try and secure a conviction based on a trail of texts and emails. Features in-depth interview with Dave Kroupa, Cari's love interest at the time she disappeared AND the focus of the perpetrator's deadly obsession.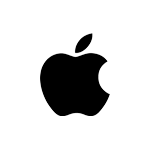 Episode 7 - Fame, Football, Fatality
In a murder case that makes headlines around the globe, a professional football player stands accused of killing his friend in cold blood.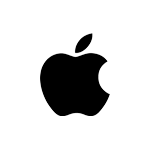 Episode 8 - Loved to Death
When a hostile online feud turns deadly, detectives' hunt for a mysterious CIA operative leading to the discovery of a jaw-dropping and vengeful catfishing scheme.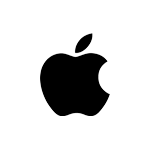 Episode 9 - Money, Lies, And Murder
Model and mother Samira Frasch loved the spotlight, but when her glamorous life ends unexpectedly in her mansion pool, investigators turn their eyes toward the web of heated relationships surrounding her family.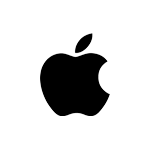 Episode 10 - Judge, Jury, And Executioner
A string of murders targeting prominent law officials leaves a small Texas town gripped in fear and investigators in a race against time to stop the killer before he strikes again.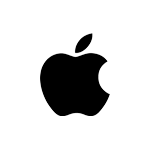 Episode 11 - In the Company of a Killer
When a woman is found brutally murdered in her workplace, a long list of suspects and a lack of DNA evidence means prosecutors must persuade a jury to send a man to prison based on circumstantial evidence alone.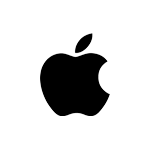 Episode 12 - A Family Vanished
After a devoted mother and her two children vanish suddenly, investigators work to expose the truth behind why they never came home.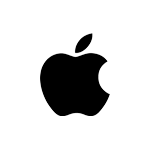 Episode 13 - Bad Blood
When a brutal triple-homicide case with alleged ties to witchcraft heads to trial, questions about religious bias and the real motive-to-kill take center stage.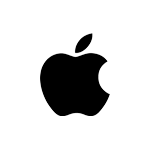 Episode 14 - A Tragic Night in Dallas
When a white off-duty police officer, Amber Guyger, kills an unarmed black man, Botham Jean, in his own home in Dallas, racial tensions and calls for justice rise. As Guyger claims self-defense, a team of prosecutors must convince the jury it was murder.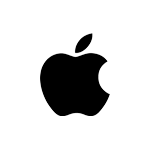 In order to keep our service free we display advertising and may earn affiliate fees for purchases you make on external sites that we partner with.
All content is © 2023 On TV Tonight unless pertaining to advertisers, companies, studios, movies and TV series listed on this site.