Ben 10 Season 1 Episodes
Find out where to watch Season 1 of Ben 10 tonight
Season 1 Episode Guide
Episode 1 - The Filth
Ben is tasked with cleaning the Rust Bucket. But when he is tricked into letting the villainous and vile Fly Guys steal it, he must chase them down before they create an unstoppable maggot monster with sights firmly set on destroying Las Vegas.
Episode 2 - Waterfilter
Ben, Gwen, and Max's trip to Niagara Falls is cut short by the horrid Hydromanders, creatures menacing them and their fellow tourists.
Episode 3 - The Ring Leader
While winning big on a Sumo Slammers video game, Ben gets the idea to win a wrestling match for real until an intimidating wrestler named Iron Kyle decides to make it a true challenge.
Episode 4 - Riding the Storm Out
Ben and Gwen's camping trip is interrupted by the emotionless Weatherheads (Gust-o, Hail-o, & Shock-o) but a malfunctioning Omnitrix firing out a mishmash of aliens may not be the forecast for success.
Episode 5 - The Clocktopus
In a peaceful coastal town, Ben must not only face the archaic antagonist Steam Smythe and his latest creation, the Clocktopus, but also his deepest, darkest fear: Squids!
Episode 6 - Take 10
While trying to film his own indie film, Ben accidentally allows the Bug Gang to go free and when he takes the fight to their hidden lair Ben has to take on their narcissistic leader, the Ant Queen.
Episode 7 - Growing Pains
During a stop at the superstore Shoppe, Ben and Gwen are transformed into babies by nanny-gone-nuts Nanny Nightmare, who will stop at nothing to reshape the world in the image of her daycare.
Episode 8 - Shhh!
While chilling at a monastery with a no-noise policy, Ben can't keep quiet and accidentally awakens a dangerous Dragon hidden in a secret chamber below the hallowed halls. A job that might be too much for even Diamondhead to handle.
Episode 9 - Brief Career of Lucky Girl
When a wizard cos player gets his hands on a real, magical wand at Comic Con, Ben enlists Gwen to help stop Hex from retrieving it by tricking the wicked warlock into thinking she is a powerful magic-wielder in her own right: the one and only Lucky Girl!
Episode 10 - Animo Farm
Ben stumbles into Dr. Animo's secret lab now ruled by his superior mutants, the Alphas, and must help the lesser animals escape while stuck as Stinkfly.
Episode 11 - Clown College
While tailgating at a State U. homecoming football game, Ben teams up with Grandpa Max's old college buddies to keep the crazy clown Zombozo from robbing the stadium blind at halftime.
Episode 12 - Need for Speed
Touring Yellowstone, Ben uncovers a plot by the fast & furious LaGrange to find treasure buried below the national park, but with a little help from Old Faithful, Overflow is able to douse LaGrange's dreams.
Episode 13 - Something I Ate
Ben, Gwen, and Max go on a tour of the impervious Fort Knox, but when Dr. Animo sicks a hungry ani-mutate on the Fort, Ben must stop it before it gobbles up the nation's monitory standard!
Episode 14 - Steam is the Word
In the heart of Silicon Valley, Ben has to stop Victorian villain Steam Smythe from securing an epic power source sealed in a Tesla time capsule.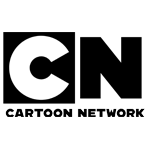 Episode 15 - The Beast Inside
Ben, Gwen and Max make a return to Max's alma mater but this time it's no homecoming. Dr. Animo has made a scary transformation and found a way to release the very dangerous animal nature of humans, including Max's life-long friend!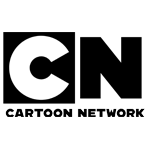 Episode 16 - All Wet
No one believes Ben when he insists that one of the other patrons waiting in line at the World of Wet Water Park is the nefarious Frightwig disguised as a common girl. So Ben must prove his case while protecting park goers from her master plan: to destroy the park with its own water pressure!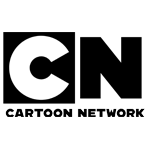 Episode 17 - Villain Time
Ben must go alien to save the Hoover Dam from disaster, but when tough guy hero Tim Buktu swoops in to help, Ben must figure out if Tim is friend or foe.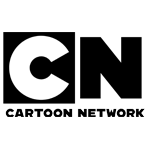 Episode 18 - Drive You Crazy
After the Rust Bucket breaks down at a Mobile Home Park, Ben discovers they've stumbled on to the last leg of the Cali 10 Hundred, an epic, off-road auto race where mad driver Le Grange has returned for revenge against those that disqualified him years ago.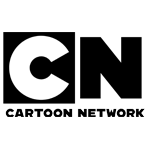 Episode 19 - Tomorrow Today
When Max drags the kids to see a defunct "House of the Future" built by his childhood idol, Ben discovers Steam Smythe is busy excavating the joint on the search for a powerful device that will allow him to create devastating weapons for his war on progress. Only Max's devotion to his childhood idol and Ben's faith in dreams can save tomorrow... today!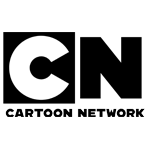 Episode 20 - Story, Bored
During a book signing at a medieval castle, Ben must stop Hex from getting his hands on a grimoire that can fuse its user with mythical beasts, creating monstrous hybrids!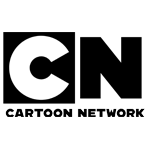 Episode 21 - Hole in 10
While mini-golfing, Ben is attacked by the Ground Hawgs, a gang of Dr. Animo mutants turned bikers. When the Hawgs realize the faux mini-golf village isn't an actual town, Ben must go alien to stop them before they set their sights on the real city down the road.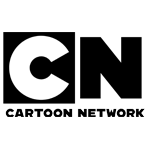 Episode 22 - Recipe for Disaster
During Chefapalooza in the Rocky Mountains, three famous chefs and infamous bad-guys, The Tri-Chefta, hunt down Wildvine in hopes of creating their most exotic dish to date.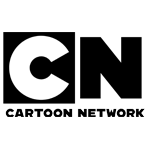 Episode 23 - Rustbucket RIP
During a tour of historic Oldeville Ben finds a rare Sumo Slammers card, but when Billy Billions comes to claim the same card Ben has to battle Billy's high-tech drones which have hijacked the Rust Bucket!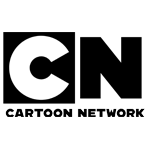 Episode 24 - Freaky Gwen Ben
When Ben interferes with malicious magician Hex's quest for the earth-moving Titan Gloves at a swap meet, he inadvertently switches bodies with Gwen forcing him to walk a mile in her shoes and vice-versa!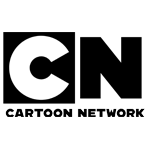 Episode 25 - Ben 24hrs
When Ben (and Gwen!) attempt to stay up all night for Adrenaland, the only theme park open 24/7, he not only fails to utilize his alien powers to stay awake, but his "sleep-alien-ing" causes disaster after disaster that Gwen must fix before things get way out of hand.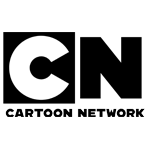 Episode 26 - Bright Lights, Black Hearts
Ben, Gwen, and Max stop by the graveyard set of Gwen's favorite TV show, The Unalivers, but when Ben discovers its lead, Michael Morningstar, is an energy vampire he goes alien to show the world the real star of the show: Heatblast.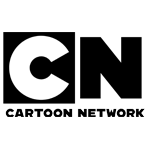 Episode 27 - Don't Laze Me, Bro
Ben and his arch-enemy Billy Billions clash in a duel for supremacy at the world's largest Laser Tag Park, LASER TOWN. But, when Billy inadvertently ignites a robot rebellion, and the lasers are set from tag to disintegrate, their childish game escalates into a full blown war! The two foes find that they must set aside their petty differences and team up in order to make it out alive, let alone save the day!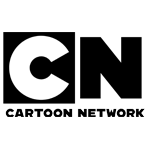 Episode 28 - Don't Let the Bass Drop
Ben and Gwen are excited to attend an Earth Day EDM concert in Portland until the show is hijacked by the sound-manipulating baddy Lord Decibel who uses sound as a weapon to trash the planet.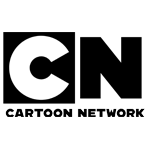 Episode 29 - Bad Penny
Ben is at the annual Big Bacon Pig Parade, but childhood friend Penny Heaven has met the family to ruin Ben's fun with her safety-obsessed self. While dodging Penny's overzealous safety precautions, Ben uncovers a plot by the Bug Brothers to steal helium from the parade balloons to rob banks with! Penny's badgering turns the heist into an accidental kidnapping so Ben must not only stop the robbery but save his least favorite safety monitor in the process.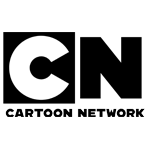 Episode 30 - Zombozo-Land
Ben, Gwen and Max revisit their favorite amusement park, renovated and re-branded as AdrenaWORLD! Unfortunately, the new management is Zombozo and his trio of new henchmen! He's got a plan to hypnotize everyone in the park to form a criminal army. Ben has to set aside his desire to ride every ride in the park and make things right.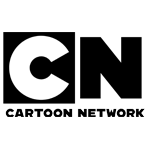 Episode 31 - Forgeti
When Gwen drags Ben along on a hike in search of the legendary Forgeti, a yeti that makes people forget they ever saw it, Ben is dubious. But with Dr. Animo on the trail of the mythical beast as well, what looks like a hoax becomes a hero time adventure for the ages, if Ben can remember it ever happened.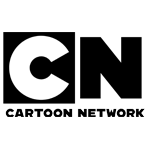 Episode 32 - Max to the Max
While Ben, Gwen, and Max hike to a waterfall, the Bugg Brothers are back with a plan to duplicate Diamondhead; but when their cloning ray gun fires on Max instead, multiplying him endlessly, Gwen and Ben must round up all the Maxes while also fighting off the Bugg Brothers.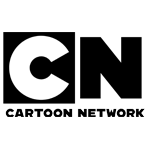 Episode 33 - Cutting Corners
Ben approaches Geezer Bob about doing a little yard work to earn spending money, but when Ben goes Upgrade to transform the lawnmower into a super fast mowing machine, he accidentally draws the ire of Bob's gnome-neighbors, the tiny, terrifyingly tenacious Billy-Bob Goblins.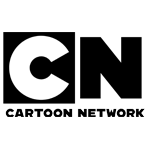 Episode 34 - Xingo
Ben is more interested in a marathon of his favorite cartoon show, "Xingo", but when Ben goes Upgrade to get a better signal, the titular Xingo leaps from his animated dimension to ours, bringing mad chaos with him!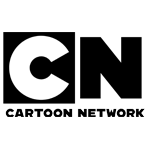 Episode 35 - Scared Silly
When the Rust Bucket runs out of gas on a foggy East Coast road, Ben, Gwen and Max are forced to stay at a hotel being menaced by Creepy Carl, a local folklore expert, who may actually be a ghost!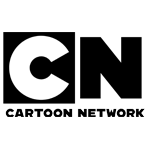 Episode 36 - Adventures in Babysitting
Ben, Gwen, and Max meet a family that appears to be a mirror image of them, but when Max goes off on a hike with their matriarch, Maxine, Ben is forced to babysit Simon Sez, a brat with a Billy Billions designed backpack that turns him into a formidable robot.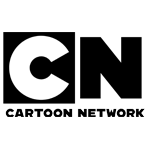 Episode 37 - Omni-Tricked
Ben's vacation to Portland is cut short when he discovers an 11th alien while battling a Dr. Animo Mega-Creature. But when the fight leaves his Omnitrix on the fritz cycling through all 11 aliens, Max seeks help from an old friend to fix the Omnitrix as other dangerous forces seek it including a mysterious alien that's the same species as the 11th alien, Vilgax!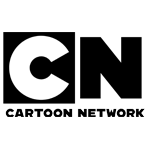 In order to keep our service free we display advertising and may earn affiliate fees for purchases you make on external sites that we partner with.
All content is © 2023 On TV Tonight unless pertaining to advertisers, companies, studios, movies and TV series listed on this site.