Ben 10 Season 3 Episodes
Find out where to watch Season 3 of Ben 10 tonight
Season 3 Episode Guide
Episode 1 - Omni-Copped
When Grandpa Max's engineer buddy Phil Billings gifts Team Tennyson the Omni-Copter, a state of the art flying vehicle that can transport the Rustbucket for overseas adventures, Steam Smythe takes to the skies to ground Ben and company's first test flight; but unbeknownst to our heroes, Smythe was sent to battle Ben's latest alien forms by a mysterious, powerful enemy: the Forever Knight.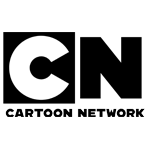 Episode 2 - This One Goes to 11
During one last stop by a toy store before Ben, Gwen, and Grandpa Max's maiden voyage across the Atlantic, Ben runs into an old bully, Kevin 11, who now has new powers. He's able to transform into aliens just like Ben, such as the bootleg doppelganger of Cannonbolt. Wreckingbolt!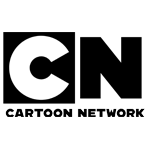 Episode 3 - Rath of Con
Back stateside, Ben can't get into a cat cosplay competition, Top Tail, without a costume of his own; but when he goes Rath, a new cat-like alien with an attitude, Ben's newfound wild side quickly becomes much more than he bargained for.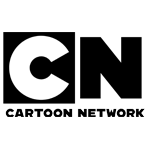 Episode 4 - Poles Apart
A trip to the South Pole goes upside down when Team Tennyson lands on the North Pole instead, but Ben quickly discovers the culprits: Solar & Polar Twain, magnetically-powered scientists who want to hold the world ransom by threatening to reverse Earth's magnetic poles!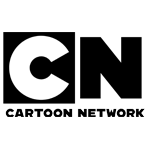 Episode 5 - Show Don't Tell
Ben, Gwen, and Grandpa Max arrive at a Native American national park to witness the Ayasha Plinths, an ancient Stonehenge-like rock formation. But when the sinister sorcerer Hex arrives, Ben must battle against a beast Hex magically made out of huge rocks!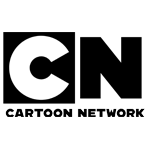 Episode 6 - Welcome to Zombozo-Zone!
During medieval times, Team Tennyson must fight to remember that they're not in the past at all, but actually at a Renaissance-esque faire, where "King Zombozo" has hypnotized its guests into thinking they live in the past!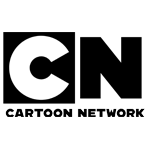 Episode 7 - Bridge Out
After an overpass collapses on the highway, Team Tennyson is in a traffic jam along with Simon Sez and family. But when Ben and Simon team up to tackle the gridlock together, Simon only makes matters much, much worse.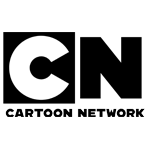 Episode 8 - Beach Heads
After traveling to Tampa Beach, Florida, Team Tennyson hopes to get some much-needed rest & relaxation, but the tempests without a temper, the Weatherheads, have other plans that Ben must thwart: to build a new beach base!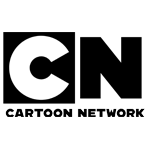 Episode 9 - Charm School's Out
During a family cookout at a forest campsite, Charmcaster users her magic to switch places with Gwen, but when Ben catches "Charmcaster" sneaking about, he attacks, unaware it's actually his cursed cousin!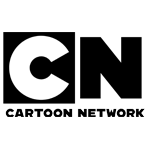 Episode 10 - Billy Bajillions
In Aspen, Colorado, Ben, Gwen, and Grandpa Max are on a hike to find the Forgeti, but when they realize they've stumbled upon Billy Billions own "Winter in July" ski resort, Ben must battle Billy, with an assist from the Forgeti itself.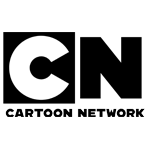 Episode 11 - Franken-Fight
Ben hops into the Rustbuggy for a driving lesson along the sand dunes of Cape Cod, but he takes a freaky switchback turn when the Rustbuggy is mutated into a motor-monster by Bootleg, another alien transformation of Kevin 11, with powers similar to Upgrade!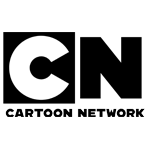 Episode 12 - Buggin' the Buggs
Team Tennyson travel to the Chrysalen Institute for some hot yoga and good vibes, only to find that the Bugg Brothers are on vacation, too, but are the sneaky insectoids really on holiday, or just cooking up yet another silly, yet high stakes scheme?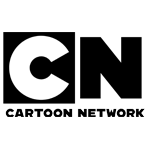 Episode 13 - Which Watch
After a battle with Kevin gets mysteriously cut short, Ben turns his attention to one upping Gwen at Space Camp. But, when his arch-nemesis, Kevin, returns with his sights strangely set on his cousin, our hero must uncover who is really behind it all, Charmcaster!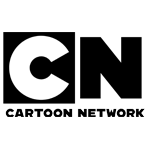 Episode 14 - Baby Buktu
When attacked in the jungle, Team Tennyson is saved by a toddler who looks eerily similar to Tim Buktu, but when they discover it really is a pint sized version of the nefarious globetrotter, Ben knows there's another threat looming, Nanny Nightmare!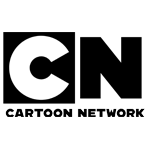 Episode 15 - Them's Fightin' Words!
After enjoying some local corn, Team Tennyson discovers a Hartfield-McJoy reenactment in the cornfield next door, but when Hex resurrects the ghosts of the real feuding families, Ben must find a way to bring them together if he is to save the day!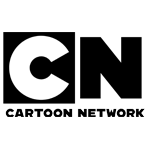 Episode 16 - Mutiny for the Bounty
While Phil and Grandpa Max tune-up the Omni-Copter, a restless Ben takes the Rustbuggy off road, but when he is suddenly captured by Textrax and the hunter takes the bounty for himself, our hero must not only escape but avoid the wrath of the double-crossed Kraab and Sixsix!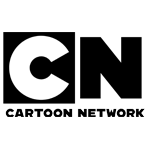 Episode 17 - The Chupaca-bro
Team Tennyson discovers that a small village's goats are being terrorized by the legendary Chupacabra, but when Ben realizes it's actually Dr. Animo, our hero must thwart the dastardly doctor before he uses the essence of the goats to power up into an unstoppable form!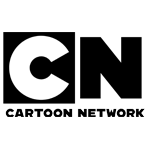 Episode 18 - Buggy Out
After winning a Sumo Slammers Champion belt, Ben returns to the Rustbucket to find his prize in the arms of Kevin, but when his rival hijacks the Rustbuggy instead, our hero must stop at nothing to get back what's rightfully his!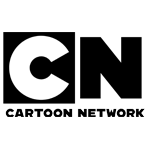 Episode 19 - Introducing Kevin 11
At a local swap meet, Ben instead sets his sights on a Sumo Slammer collectible, but when Kevin takes it for himself, our hero must get it back by overcoming Kevin's secret weapon: an 11th alien!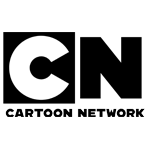 Episode 20 - Four by Four
During their visit to Twin City, Ben and Gwen sign up for some Laser Town awesomeness, but when Ben is teamed up with Kevin, the two must overcome their differences if they are to end up on top!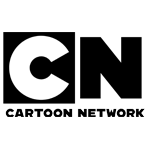 Episode 21 - Moor Fogg
Team Tennyson goes international in the Omni-Copter and the first stop is for a hike in the Scottish Highlands, but the weather isn't just bad, it's foggy, and that means one thing and one thing only: the return of The Fogg!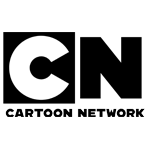 Episode 22 - King of the Castle
Ben, Gwen, and Grandpa Max next travel to Castle Bishopbrook to visit a distant relative who's royalty, but when Ben encounters a "ghost" at the haunted home, it turns out to actually be his new rival, Kevin 11, throwing even more twisted aliens his way: Thornblade, Undertow, and Dark Matter!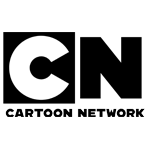 Episode 23 - Speechless on the Seine
While in Paris, France, Ben catches Zombozo robbing the Louvre, but when Zombozo hypnotizes Ben to remain speechless, Ben must navigate a foreign land like a mime in order to stop the criminal clown and his travelling circus.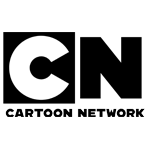 Episode 24 - Don't Touch
Team Tennyson checks out a Samurai Museum in Tokyo, where Ben is too impatient to wait out the Calligraphy experience for the more exciting sounding Samurai one. But when a dangerous Samurai sword is stolen from the exhibit, Ben must take on its thief, the new Big Bad in town, the Forever Knight.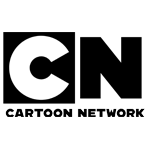 Episode 25 - Big in Japan
During a tour of the Japanese Robotics Museum, Ben finds hero-gone-wrong Tim Buktu "trying to save" Tokyo from a Dragon. Has Tim finally turned over a new leaf, or is this just another one of his half-baked plans to play the part of hero?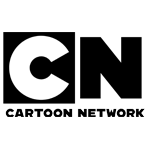 Episode 26 - Cyber Slammers
At Biggie Box Japan, Ben waits in an epic line for the release of the latest Sumo Slammers video game, Cyber Slammers, but Ben must save the store not from game-hungry customers, but from Steam Smythe, who wants to retro-fit a massive mech with steam punk powers!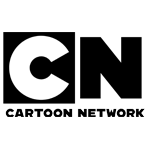 Episode 27 - Big Ben 10
When Ben and family go to London to visit the legendary Big Ben, the Bugg Brothers are there to greet them, with yet another outrageously over the top plan of course: to shrink the Big Ben bell in order to steal it!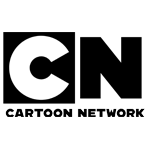 Episode 28 - LaGrange Muraille
While visiting China, Ben, Gwen, and Grandpa Max take a trek to the Great Wall, but their adventure is nearly ruined by daredevils LaGrange and Vin Ethanol trying to jump the international monument, and Ben must hop into the Rustbuggy to chase away the fast and furious foes.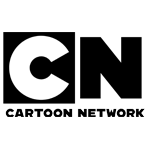 Episode 29 - Lickety Split
When a mysterious electrical storm downs the Omni-Copter at the Equator, Team Tennyson soon discovers Solar & Polar are behind it, but when Ben accidentally combines the two into a more powerful Uni-Twin, our hero must think fast if he is going to save the planet!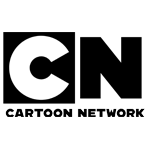 Episode 30 - The Claws of the Cat
While taking in the sights and sounds of a Rio de Jenaro music festival, Ben bristles at Gwen's suggestion that she be his new sidekick, but when the festival is threaten by the supersonic sound waves of Lord Decibel, our hero must lean on help from some familiar faces: DJ Gpa and Gwen-Cat!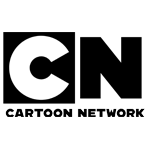 Episode 31 - Roundabout
Forever Knight finally assembles his Round Table of young but super-powerful Knights, including Ben? With his squires' help, Forever Knight turns a Particle Accelerator into a Time Machine and sets out to conquer all of history, but a certain hero with a team of 10 aliens on his side has other plans foiling Forever Knight at every twist and turn in time while Grandpa Max, Gwen and Phil keep the rest of the Round Table busy in the present.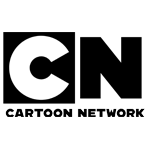 Episode 32 - I Don't Like You
Ben and Gwen's social media battle with Kevin 11 quickly escalates into an all-out war in real life.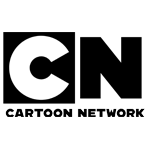 Episode 33 - Cirque-Us
After saving a State University Alumni ribbon cutting ceremony, Ben becomes the guest of honor at the upcoming Gala, but when the cirque entertainment turns out be Zombozo, in disguise, Ben must not only defeat the evil clown but his mysterious new sidekick, Pirouette!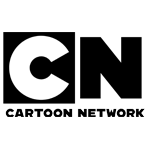 Episode 34 - Forever Road
During a drag race, Ben hopes to stay neck and neck with Vin Ethanol and La Grange as XLR8, but when his watch keeps shorting out, our hero must get creative if he is to keep up with his fast and furious foes!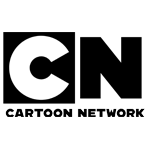 Episode 35 - The Bentathlon
After stuffing their faces with gyros, Team Tennyson makes their way to the real Greece in the Omni-Copter, but when they are suddenly captured by the Forever Knight mid-flight, Ben ends up in a coliseum, where he is pit against old foes: Iron Kyle, Queen Bee, and the Ground Hawgs!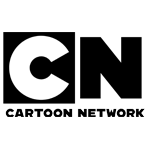 Episode 36 - Prey or Play
After receiving a super-exclusive ticket to Adrenaland, Ben leaves behind Grandpa Max and Gwen to enjoy the perks of being the parks only attendant, but when he learns he's not alone, our hero must now contend with the only kid who could afford the price of admission: Billy Billions!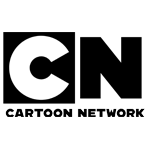 Episode 37 - Beware the Scare-Crow
During a visit to the farm of Penny Bennyson's grandfather, Team Tennyson is constantly haunted by a Scare-Crow that's come to life, but when Ben discovers that Aristocrow is behind it all, our hero must defeat Aristocrow's master, the steam-powered Steam Smythe, if he is to save his cousin's farm!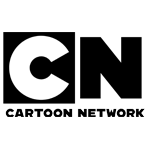 Episode 38 - The Night Ben Tennyson Came to Town
Team Tennyson travels to Wheeler, "the liveliest mining town on Route 66", but when Ben becomes paranoid that the Forever Knight is out to get him, he must try to convince his fam while also stopping his new foe from destroying the town.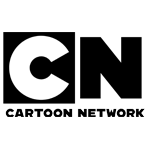 Episode 39 - And Xingo Was His Name-O
When a new Xingo app mysteriously appears on Gwen's tablet, Ben can't help himself and activates it despite his cousin's disapproval, springing a trap that transports Ben in the animated world and Xingo back in the real world. It's the ol' switcheroo!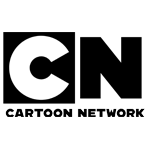 Episode 40 - Fear in the Family
Ben and Gwen can't wait for the Omni-Copter to arrive at the Great Pyramids, but when bad weather disrupts their flight, they soon come face-to-face with The Fogg and its spawn: The Fogg Family!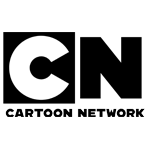 Episode 41 - Xingo Nation
Kevin 11 gives Xingo a power up - setting him loose to wreak havoc on other TV shows - and it is up to Ben to stop them both.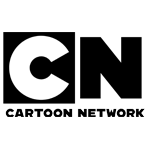 Episode 42 - Heads of the Family
Team Tennyson stops in at a fringe family reunion, and Ben encounters a whole lot more than kooky cousins namely, Kevin 11 and the Bugg Brothers, whose latest crackpot invention sparks a series of hilarious head-swaps between all parties.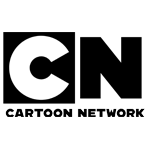 Episode 43 - My Bodyguard
When Zombozo hypnotizes Grandpa Max's entire baking class it is up to Ben and Gwen to clean up the mess, but it gets even messier when Zombozo unveils his new bodyguard: Kevin 11!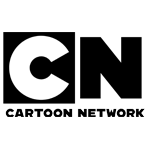 Episode 44 - Wheels of Fortune
Team Tennyson's thrift store shopping is ruined by the latest high-speed heist of LaGrange — who is now aided by a super-fast electromagnetic racing car — and Ben must convince Kevin 11 to help stop the speed demon's globetrotting robbing spree.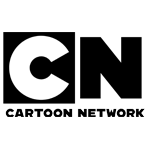 Episode 45 - Heat of the Moment
After Ben easily dispatches the Weatherheads, Team Tennyson travels to a ski resort for some fun in the snow but when Ben runs into the Weatherheads yet again, this time they are a force to reckon with, now that Kevin 11 has used his Bootleg powers to unlock their emotional controls!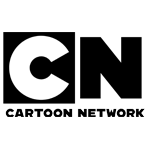 Episode 46 - Vin Diagram
When Ben sees Vin Ethanol impressed with Kevin's automotive know-how, Ben's jealousy has him convinced that he has to out-do Kevin before the older boy influences Vin to embrace his bad-guy side at a charity race.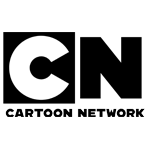 Episode 47 - A Sticky Situation
All Ben wants to do is stop Queen Bee from robbing a bank, but when Kevin shows up to try and be the hero and take all the glory himself, Ben will need to save the day twice or end up in hot honey.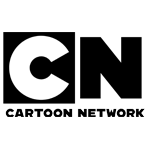 Episode 48 - What Rhymes with Omnitrix?
At a poetry slam event, Charmcaster's reading of Kevin's poetry causes magical trouble for Ben and Gwen, causing mind swaps that have everyone confused as to who's fighting who.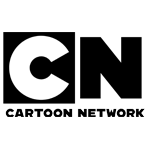 Episode 49 - You Remind Me of Someone
Ben and Gwen look for the infamous Bojamboo (the Bigfoot of the South) and discover that it's actually the Forgeti, at the same time as Kevin 11, but when Ben and Kevin are blasted with the Forgeti's forgetfulness mist, they reverse roles and it's up to Gwen and Max to restore them back to normal.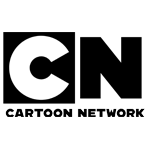 Episode 50 - Adrenaland Jr.
Team Tennyson visits the safety-neutered version of Adrenaland known as "Adrenaland Jr.", only to end up facing off against a bitter Kevin 11, out to destroy everyone else's good, and safe, time.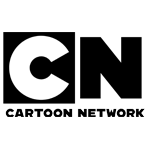 Episode 51 - Steam Fight at the OK Corral
When Kevin convinces Steam Smythe to adopt a modern approach in fighting Ben, our young hero must resort to old-fashioned thinking to save the day.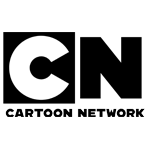 In order to keep our service free we display advertising and may earn affiliate fees for purchases you make on external sites that we partner with.
All content is © 2023 On TV Tonight unless pertaining to advertisers, companies, studios, movies and TV series listed on this site.