Finding Your Roots Season 1 Episodes
Find out where to watch Season 1 of Finding Your Roots tonight
Season 1 Episode Guide
Episode 1 - Hollywood Royalty
Henry Louis Gates, Jr. helps actors Isabella Rossellini, Anjelica Huston and Mia Farrow unearth surprising new revelations about their family histories, taking them generations beyond their famous cinematic forebears.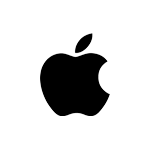 Episode 1 - Harry Connick, Jr. and Branford Marsalis
Their European immigrant ancestors blazed unconventional trails in America, from capturing British ships for the American Revolution to crossing racial barriers in slave-era Louisiana. Generations later, as children growing up in New Orleans, Harry Connick Jr. and Branford Marsalis found a deep and abiding friendship through their common love of jazz and of the city itself. In this hour, trace the turbulent and contradictory history of the city of New Orleans through the family stories of these two fascinating men.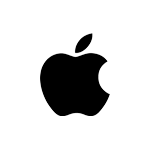 Episode 2 - Cory Booker and John Lewis
This program features two African-American politicians from different generations and opposite backgrounds. John Lewis grew up in a sharecropping family in rural Georgia, while Cory Booker was raised in an affluent, all-white New Jersey suburb. Although both men have devoted their lives to the betterment of African-American people, neither knows much about his own ancestors. In this episode, Booker is introduced to his white great-grandfather, a man he never knew, and Lewis is moved to tears over the extraordinary ambitions and accomplishments of his slave ancestors.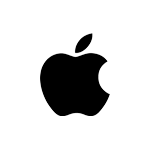 Episode 2 - Off the Farm
Henry Louis Gates, Jr. explores the humble roots of comedic actors Melissa McCarthy and Eric Stonestreet, retracing the ancestral journeys that laid the groundwork for their success.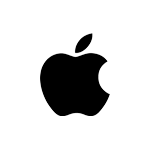 Episode 3 - Homecomings
Henry Louis Gates, Jr. helps actor Sterling K. Brown, comedian Sasheer Zamata and musician Jon Batiste discover the unexpected places their ancestors once called home.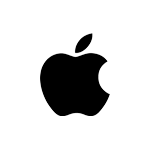 Episode 3 - Barbara Walters / Geoffrey Canada
What's in a name? Well, a lot, at least when it comes to piecing together family history. For former slaves, choosing a last name was one of their first acts of freedom. For Jewish immigrants, it was a way to fit in in their new country. Whatever the reason for a name change, it can make the process of learning about one's ancestors difficult, if not impossible. In this episode, Gates unearths missing links in the family histories of media legend Barbara Walters and educational superstar Geoffrey Canada. Walters did not know her father's real last name. Canada did not know the name of his grandfather. Both had been unable to access their history … until now.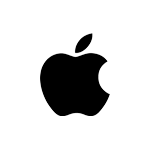 Episode 4 - This Land is My Land
Henry Louis Gates, Jr. reveals the unexpected family trees of entertainer Queen Latifah and actor Jeffrey Wright, redefining their sense of the black experience — and challenging preconceptions about America's past.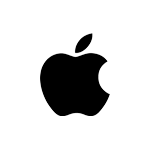 Episode 4 - Kevin Bacon / Kyra Sedgwick
What do Kevin Bacon and Kyra Sedgwick have in common? They are both famous actors and both descend from prominent American families that have been in this country since its inception. But they share something else, too: Both had ancestors who were early opponents of slavery. Bacon's Quaker ancestors repudiated slavery long before the rest of the country, in 1780. And Sedgwick's ancestor Theodore Sedgwick argued the freedom case of Elizabeth Freeman, also known as "Mumbet," in 1781 — which helped bring an end to slavery in Massachusetts. These facts – and many others – are revealed to Sedgwick and Bacon in this episode, revealing quite a bit about slavery in the North in the process.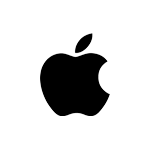 Episode 5 - Angela Buchdahl / Rick Warren / Yasir Qadhi
Pastor Rick Warren, Rabbi Angela Buchdahl and Sheik Yasir Qadhi — clerics of three different faiths — all have complex family histories that profoundly shaped their religious beliefs. Research of their roots unearthed a story about the spiritual foundations of this country, an unrelenting struggle to achieve the ideal of religious freedom and tolerance, but also the difficulties sometimes of holding onto one's faith and still feeling like an "authentic" American.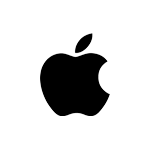 Episode 5 - Beyond the Pale
Henry Louis Gates, Jr. explores the Jewish heritages of actor Jeff Goldblum, radio host Terry Gross, and comedian Marc Maron, uncovering previously unknown stories that show each shares more with their ancestors than a religious tradition.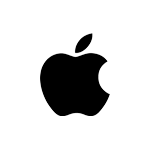 Episode 6 - Maggie Gyllenhaal / Robert Downey, Jr.
Many Americans descend from a variety of European ethnicities, with ancestral roots across every country in Europe. Actors Robert Downey, Jr. and Maggie Gyllenhaal are textbook examples of Americans with a rich medley of European immigrant stories in their family trees. Delve into their deep American roots in early colonial communities and meet their Eastern European Jewish ancestors, who share almost identical migration stories. From the Mayflower to Ellis Island, journey through centuries of immigration that shaped and built this melting pot nation.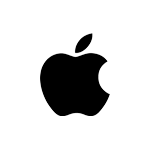 Episode 6 - Secrets and Lies
Henry Louis Gates, Jr. helps actors Sigourney Weaver, Justina Machado, and Amy Ryan unearth surprising revelations about their family histories, forever altering how they see themselves.
Episode 7 - Samuel L. Jackson / Condoleezza Rice / Ruth Simmons
Samuel L. Jackson, Condoleezza Rice and Brown University president, Ruth Simmons, have each climbed to the pinnacle of their profession, yet each started life as a second-class citizen in the Jim Crow south. DNA is used to investigate family mysteries: Where in Africa do they come from and who are the white men in their family trees?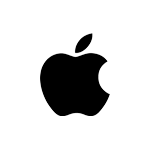 Episode 7 - Science Pioneers
Henry Louis Gates, Jr. traces the family trees of Francis Collins, Shirley Ann Jackson, and Harold E.Varmus--three pioneering scientists who've made dramatic contributions to our understanding of the world.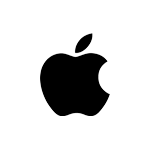 Episode 8 - Slave Trade
Henry Louis Gates, Jr. journeys with Ava DuVernay, S. Epatha Merkerson, and Questlove to the unexpected places where their ancestors were scattered by slavery, upending their notions of African American history—and their own family trees.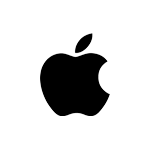 Episode 8 - Sanjay Gupta / Margaret Cho / Martha Stewart
The three guests in this episode are all children of first- or second-generation immigrants and share the peculiar burdens of that heritage. In an episode that crisscrosses the planet, from India to Korea to Poland, catch a glimpse of three distinct yet oddly overlapping experiences of families leaving their homes and becoming American.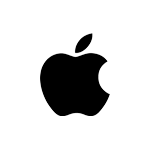 Episode 9 - Italian Roots
Henry Louis Gates, Jr. explores the roots of talk show-host Jimmy Kimmel and actors Marisa Tomei and John Turturro, introducing them to ancestors who made immense sacrifices to bring their families from Italy to America.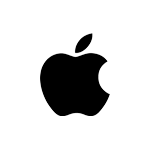 Episode 9 - John Legend / Wanda Sykes / Margarett Cooper
Most African Americans struggle to trace their ancestors beyond Emancipation; slavery erased names and family ties with brutal efficiency. But what about the descendants of the handful of free black people who evaded bondage during that terrible time? Musician John Legend and comedian Wanda Sykes discover the extraordinary stories of the free black ancestors they never knew about, while Professor Gates himself and his 98-year-old friend Margarett Cooper delve into the mysteries shrouding the free people of color in their family trees.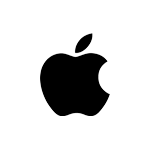 Episode 10 - Michelle Rodriguez / Adrian Grenier / Linda Chavez
Michelle Rodriguez, Adrian Grenier and Linda Chavez all share Spanish colonial roots, yet each views their own identity very differently. In this episode we ask what it means to be Hispanic-and find that the answer lies in the tangled histories of European, Native American and African peoples. Crisscrossing Mexico, Spain, the Caribbean, and the Southwest, Professor Gates reveals stories of ancestral Conquistadors, Indian rebels, and "Crypto-Jews" (Spanish Jews who converted to Catholicism to survive the Inquisition, yet continued to practice their religion in secret) - showing that the American experience has been shaped by people who were in the New World long before the Mayflower.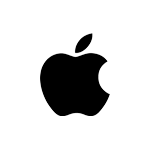 Episode 10 - Criminal Kind
Henry Louis Gates, Jr. explores the roots of actor Laura Linney and journalists Lisa Ling and Soledad O'Brien—telling them stories of tricksters, scoundrels and outright criminals, who nevertheless laid the groundwork for their success.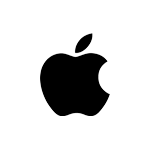 Episode 11 - Fashion Roots
Henry Louis Gates, Jr. steps into the world of fashion and meets three icons of style: Diane Von Furstenberg, Narciso Rodriguez, and RuPaul Charles, introducing ancestors who were just as audacious as they are.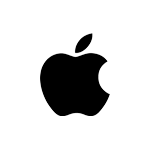 Episode 12 - Dna Mysteries
Henry Louis Gates, Jr. uses DNA detective work to solve mysteries in the family trees of actor Téa Leoni, and radio host Joe Madison, introducing each of them to parents and grandparents whose names they've never heard before.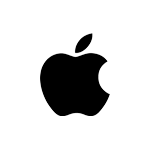 Episode 13 - War Stories
Henry Louis Gates, Jr. explores the roots of actor Julianne Moore, comedian Bill Hader, and painter Kehinde Wiley, revealing how their ancestors' military service left an indelible mark on their families--and on their country.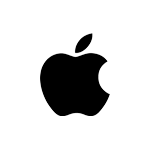 Episode 14 - Flight
Henry Louis Gates, Jr. meets actors Scarlett Johansson and Lupita Nyong'o and chef Lidia Bastianich--three women whose families crisscrossed the globe to escape oppression--and find opportunity.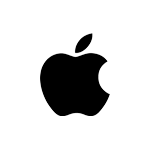 Episode 15 - Breaking the Silences
Henry Louis Gates, Jr. explores the family secrets of journalist Gayle King, film director Jordan Peele, and comedian Issa Rae, introducing them to ancestors who are both black and white, raising profound questions about their family trees.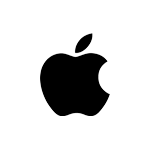 Episode 16 - Coming to America
Henry Louis Gates, Jr. helps Congresswoman Nancy Pelosi, news anchor Norah O'Donnell and fashion designer Zac Posen explore their immigrant roots, retracing the journeys of their ancestors who arrived in the United States with a dream.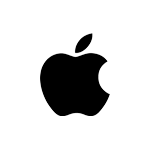 In order to keep our service free we display advertising and may earn affiliate fees for purchases you make on external sites that we partner with.
All content is © 2023 On TV Tonight unless pertaining to advertisers, companies, studios, movies and TV series listed on this site.