History's Greatest Mysteries Season 1 Episodes
Find out where to watch Season 1 of History's Greatest Mysteries tonight
Season 1 Episode Guide
Episode 1 - The Final Hunt for D.B. Cooper
With over 7,500 hours investigating the mystery, top D.B. Cooper expert, Eric Ulis, believes that he's found the true location where Cooper landed during his daring dive. Ulis has also assembled a team of specialists to explore the untouched Washington backcountry, federally restricted (wildlife refuge) land, to hunt for the missing evidence Cooper left behind. Armed with new leads regarding the identity of Cooper, Eric works closely with a retired FBI agent as they set their sights on a living person of interest who could very well be the infamous D.B. Cooper.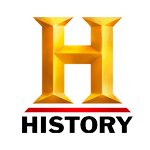 Episode 2 - Titanic's Lost Evidence
For 108 years, a dust-covered box has remained hidden in a British manor house and may contain evidence that will rewrite the most famous maritime disaster in history. This box contains the personal notes of Lord Mersey, the respected British jurist and politician charged with investigating the sinking of the Titanic in 1912. We've secured permission to open it--a first in history. The box contains information about the Titanic's voyage including new context on fatal mistakes allegedly made by the captain and crew.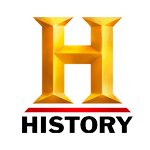 Episode 4 - The Escape of John Wilkes Booth
He was the actor whose most famous role was assassinating a president. But was John Wilkes Booth also an escape artist? Did Booth evade justice and live for decades after killing Abraham Lincoln? For the first time, Booth family members share family lore, and what they believe is evidence of the assassin's escape, passed down through generations.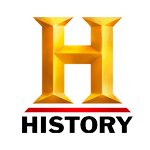 Episode 5 - Roswell: The First Witness - The Journal
A cryptic journal sparks an unprecedented investigation into whether a UFO crashed at Roswell, NM in 1947. Major Jesse Marcel, the first government official on the scene, believed to his dying day that an extraterrestrial spaceship plummeted to earth and the U.S. government covered it up. Now, the Marcel family has come forward with a journal found among Marcel's possessions. The journal may contain coded-clues to the truth behind Roswell. Former CIA operative Ben Smith embarks on a new investigation that includes a cryptographic analysis of the journal, a high tech geological study of the crash site, and interviews with witnesses who have never spoken publicly. What really crashed in Roswell? The US government claimed it was a weather balloon and then changed its story. Others spoke of alien bodies, and extreme government intimidation.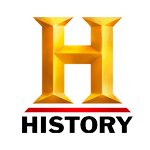 Episode 6 - Roswell: The First Witness - The Memo
A former CIA operative's investigation into the Roswell crash arrives at a critical moment when the mysterious journal found among the possessions of Major Jesse Marcel undergoes a crucial test. As a US Army intelligence officer, Marcel was the first government official at the crash site. Investigator Ben Smith is taken to a secret location believed to be the real resting place of the airborne object, as a local archeologist finds evidence that a military cleanup may have taken place. A leading code-breaker continues his attempt to decipher the journal which may be written in a home-brewed code and contain hidden information about what happened at Roswell. And witnesses describe a series of bizarre events surrounding the now legendary crash, while an incredible new technology attempts to read words on a 70 year old photograph that may hold clues to the mystery: Did an extraterrestrial spaceship crash at Roswell?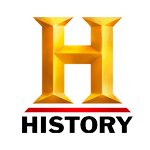 Episode 7 - Roswell: The First Witness - The Writer
Investigator Ben Smith travels to Jesse Marcel's hometown on Louisiana's Gulf Coast to speak with family members who reveal information that supports Marcel's story of a government coverup. Smith speaks with Leslie Kean, the investigative journalist who broke The New York Times story about a clandestine U.S. government program to investigate UFOs. Smith also digs deeper into the mystery of the journal as he studies writing samples to determine if the journal might have been written by one of Marcel's fellow officers who later claimed he was ordered to oversee the military's coverup. Back in Marcel's hometown, Smith meets with a man who swears Marcel confided in him about alien bodies-- something Marcel had never mentioned to the press or family. As the results come back from soil, metal and forensic handwriting analysis, Smith shares his findings with the Marcel grandchildren.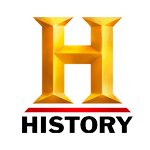 In order to keep our service free we display advertising and may earn affiliate fees for purchases you make on external sites that we partner with.
All content is © 2023 On TV Tonight unless pertaining to advertisers, companies, studios, movies and TV series listed on this site.