History's Greatest Mysteries Season 3 Episodes
Find out where to watch Season 3 of History's Greatest Mysteries tonight
Season 3 Episode Guide
Episode 1 - The Amber Room
One of World War II's greatest unsolved mysteries: an incomparable work of art worth half a billion dollars, lost without a trace. Perhaps the single most valuable object the Nazis ever stole, the quest for this treasure has lasted over 75 years. Where is the famed Amber Room? And will a brand-new search finally reveal its true location?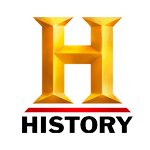 Episode 2 - The Disappearance of Jimmy Hoffa
A powerful union activist disappears from a Detroit suburb. 45 years later, it remains one of the most notorious missing person cases of all time. The mystery of Jimmy Hoffa's disappearance features more twists and turns than a Hollywood movie, but the question remains: where is he?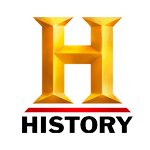 Episode 3 - The Dyatlov Pass Incident
An infamous Cold War cold case: nine hikers found mutilated on a remote mountain slope. For over 60 years, authorities and amateurs alike have been trying to figure out what happened, in a place that's been called "Russia's Area 51."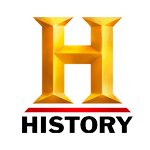 Episode 4 - The Body on Somerton Beach
As the Cold War ramps up, a well-dressed man is found dead within miles of a nuclear testing site on a tranquil Australian beach. There are no clues to his identity, or what could have happened. It's a case that's obsessed an army of sleuths for over 70 years: Who is the Somerton Beach man, and how did he die?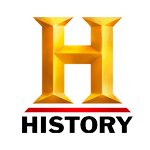 Episode 5 - The Amityville Horror
After a series of dark and ominous events, an unassuming family home on Long Island becomes the most notorious house in America. 50 years later, it's spawned a title wave of books, documentaries, and films; but do haunted houses really exist? Who--or what--is really responsible for the Amityville horror?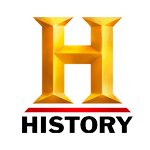 Episode 6 - The Holy Grail
It's a treasure coveted by everyone from Roman Emperors to Adolf Hitler--a sacred object said to hold incredible powers of healing, resurrection and immortality. It may be the world's most sought-after relic, but what is the Holy Grail? And if it exists, can it ever be found?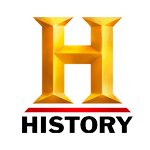 Episode 7 - Malaysia Flight 370
One of the most chilling aviation mysteries in modern day: a Boeing 777, carrying 239 people, vanishes over the Indian Ocean. Nearly a decade later, the whole world still wonders--what really happened to Malaysia Flight 370?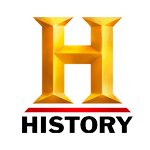 Episode 8 - The Sodder Children Disappearance
A cold case that ignites every parent's worst fears: on Christmas morning, 1945, five siblings vanish from their family home in West Virginia during a raging fire. The devastated Sodder family spends the rest of their lives trying to find out what happened. Despite the work of dozens of investigators and thousands of amateur sleuths, the mystery remains: what happened to the Sodder children?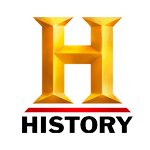 Episode 9 - The Voynich Manuscript
It might be the world's most mysterious book: a medieval manuscript filled with unidentifiable drawings, written in a secret language so complex that even the world's best code breakers can't crack it. It's obsessed everyone from scholars to conspiracy theorists. What is the Voynich Manuscript? And who wrote it?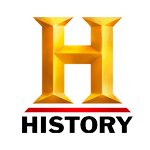 Episode 10 - Jack the Ripper
A spree of gruesome murders shocks Victorian England--and the world. The homicidal maniac responsible remains a mystery. Can history's most notorious serial killer ever be identified? Who is Jack the Ripper?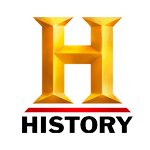 Episode 11 - The Lindbergh Baby Kidnapping
When the infant son of an aviation legend is snatched from his crib at home, it ignites a media firestorm. After a nationwide manhunt, the supposed culprit is brought to justice. But did authorities get the right man? Who is really responsible for kidnapping the Lindbergh Baby?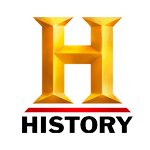 Episode 12 - The Chicago Tylenol Murders
A series of unexplained deaths near Chicago in 1982 starts a nationwide panic. The victims are connected by one frightening detail: cyanide-tainted capsules of Extra Strength Tylenol. 40 years later, it remains an active FBI investigation. Can the elusive killer finally be identified and brought to justice?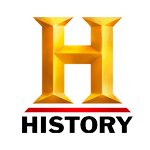 Episode 99 - Shackleton's Endurance: The Lost Ice Ship Found
Following recent news of the history-making discovery of Shackleton's ship the Endurance, this 90-minute special will serve as a definitive look at Sir Ernest Shackleton's historic and ill-fated 1914 Antarctic expedition resulting in the loss of his highly revered ship, as well as maritime archaeologists' relentless mission to find this holy grail of shipwrecks.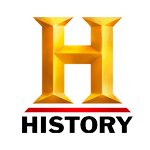 In order to keep our service free we display advertising and may earn affiliate fees for purchases you make on external sites that we partner with.
All content is © 2023 On TV Tonight unless pertaining to advertisers, companies, studios, movies and TV series listed on this site.