IRT Deadliest Roads Season 1 Episodes
Find out where to watch Season 1 of IRT Deadliest Roads tonight
Season 1 Episode Guide
Episode 1 - Freefall Freeway
Ice Road Truckers Alex Debogorski, Rick Yemm, and Lisa Kelly make a living driving the deadly ice roads of North America, but they've never seen anything like this. To prove they're the best drivers in the world, the truckers head to India to take on the extreme mountain roads of the Himalayas. As Lisa battles the heat and struggles to make the transition from Alaska, Alex slams into not one, but two vehicles out on the crowded roadways. Rick risks a head-on collision with multiple buses that refuse to give up an inch of road as they fly toward him at top speed.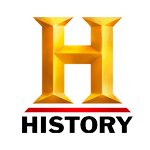 Episode 2 - Pushed to the Ledge
After surviving their first few days in India, the truckers face the most dangerous journey of their lives. Rick and Lisa go deeper into the Himalayas and up a new stretch of road called The Ledge--a one lane cliff-side path with a rock wall on one side and a sheer thousand-foot drop on the other. On the perilous journey up, Rick is bullied by local drivers, and Lisa panics while being forced to the edge of a cliff. Alabama highway trucker Dave Redmon joins the team and quickly has the most terrifying ride of his career. With one trucker already beaten by these roads, one of these three veterans may be the next to surrender.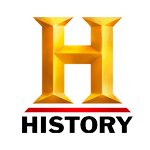 Episode 3 - Facing Fears
Alabama trucker Dave Redmon stares down the notorious Freefall Freeway in a truck that is in horrible need of repair. Roadside maintenance costs him valuable time and he must face driving the roads with terrifying drop-offs at night or risk being late with his very first load. Lisa heads back up to The Ledge, the narrow stretch of road that caused her to quit the last time she drove it. But this time, a flat tire leaves her teetering on the edge of the abyss. And the crowded roads finally bring Rick to the breaking point. The oncoming traffic sends him into an angry fit on the side of the road and when his greatest rival--the aggressive bus driver--attempts to pass him on a narrow stretch, Rick refuses to back down, even with oncoming traffic bearing down on them both.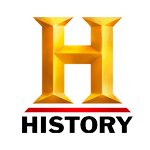 Episode 4 - Death Is A Blind Corner Away
When the mountain begins to crumble underfoot, Lisa is in grave danger with an oversized nine-ton load in tow. The unstable road gives way and claims its first victims. Fearing the worst about Lisa, Rick gets news from home that forces him to make a decision that will determine his fate in the Himalayas. Dave's close scrape with the side of an oncoming bus causes the angry occupants to surround his vehicle in a showdown on a narrow ledge, a thousand feet up.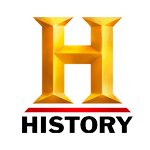 Episode 5 - Crumbling Roads
After receiving more good news from home, Rick decides to stay. He and Lisa drive higher into the Himalayas than ever before with fragile statues of a Hindu goddess. Rockslides and tight roads force the drivers into dangerous situations, and risk breaking the sacred statue--making the whole trip worthless. Dave tackles the notorious "Ledge" for the first time, all while dealing with an oversized load and oncoming traffic.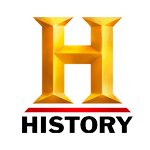 Episode 6 - Thin Air
After conquering the Freefall Freeway, the Cutouts, and the Ledge, all three drivers climb higher, to over 13,000 feet, as they tackle the Rohtang Pass for the first time. Rick delivers a sacred Buddha statue between monasteries. Lisa brings much needed supplies into Keylong--a city normally cut off by snowy winters. Now the snow's melting, and roads are falling apart under rivers and gushing waterfalls.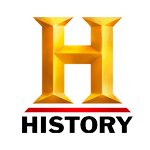 Episode 7 - Cut Off
After a severe storm strands Rick, Lisa, and Dave in Keylong, Rick leads the charge back over the Rohtang Pass, betting against Mother Nature and the dangerous road. Dave and Rick deal with an aggressive Indian driver, and after the drivers hit their boiling point, they all get caught in a landslide.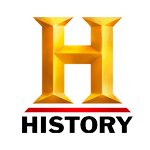 Episode 8 - Overloaded!
Tensions hit a high point between Lisa her spotter Tashi, forcing Lisa to think about saying goodbye to Tashi and forging ahead alone. Dave's forced to stop in the middle of his run to deal with his overweight load. Rick battles through illness to make his trip on time, giving everything he can into delivering on time.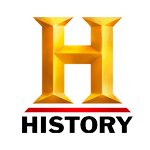 Episode 9 - Pile of Corpses
A snowstorm threatens to cut the drivers' runs short atop the Rohtang pass. Rick's spotter Boyo leaves Rick for a better job, forcing Rick to go it alone. Lisa and Dave drive as fast as they can to beat the storm, but are slowed by mobs of people on the pass. All three drivers get caught driving in darkness and Lisa battles fatigue--struggling to stay awake.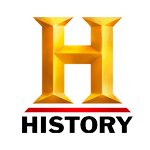 Episode 10 - Explosive Cargo
As the season comes to a close, the drivers have one last assignment, and it's their most dangerous and important: deliver barrels of aviation fuel for helicopter rescue missions. Rick and Lisa are going on alone, with no spotters to help on the snowy roads. Dave learns he's not out of the woods yet and gets in yet another accident. And at the end, only one driver competes the final load.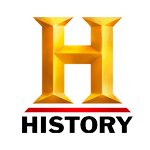 In order to keep our service free we display advertising and may earn affiliate fees for purchases you make on external sites that we partner with.
All content is © 2023 On TV Tonight unless pertaining to advertisers, companies, studios, movies and TV series listed on this site.