The Daily Show with Trevor Noah Season 27 Episodes
Find out where to watch Season 27 of The Daily Show with Trevor Noah tonight
Season 27 Episode Guide
Episode 1 - S27 • E1
Trevor examines the effects of Texas's draconian anti-abortion law, Roy Wood Jr. channels Francis Scott Key, and Neal Brennan discusses his off-Broadway show "Neal Brennan: Unacceptable."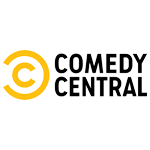 Episode 2 - S27 • E2
Dulcé Sloan reacts to a drastic technology crackdown in China, Roy Wood Jr. honors pioneering Black models, and Nigerian-American musician Davido discusses his album "A Better Time."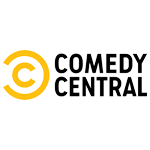 Episode 3 - S27 • E3
Trevor covers a nail-biting showdown in Congress, Roy Wood Jr. and Dulcé Sloan discuss outsized media coverage of missing white women, and Derecka Purnell talks "Becoming Abolitionists."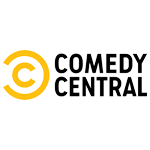 Episode 4 - S27 • E4
Americans are compelled to start their holiday shopping early, Roy Wood Jr. and Michael Kosta talk sports news, and actor Jake Gyllenhaal discusses his movie "The Guilty."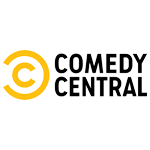 Episode 5 - S27 • E5
A data leak exposes super-rich tax dodgers, Dulcé Sloan challenges people to prove her wrong, and professional tuba player Richard Antoine White discusses his book "I'm Possible."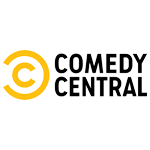 Episode 6 - S27 • E6
Americans claim religious exemptions for vaccine mandates, Michael Kosta chats with a pioneering clitoris expert, and Tristan Harris talks about Facebook's toxic effects on society.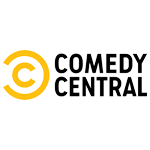 Episode 7 - S27 • E7
Trevor's two "brothers" debate a congressional spending bill, The Daily Show explains how Hollywood works, and activist Monica Lewinsky discusses her documentary "15 Minutes of Shame."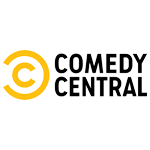 Episode 8 - S27 • E8
Trevor examines the Right to Repair movement, Ronny Chieng rants about the fall season, and rapper Bobby Hall (a.k.a. Logic) discusses his memoir, "This Bright Future."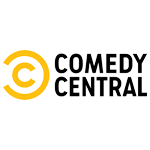 Episode 9 - S27 • E9
Trevor covers COVID-19 vaccination news, Michael Kosta examines a free speech battle in New Jersey, and Phoebe Robinson discusses "Please Don't Sit on My Bed in Your Outside Clothes."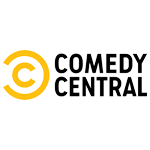 Episode 10 - S27 • E10
A megadrought ravages the American Southwest, Lewis Black rails against the use of digital de-aging technology in movies, and actor Rosario Dawson discusses her Hulu series "Dopesick."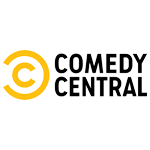 Episode 11 - S27 • E11
Americans quit their jobs in record numbers, Trevor reacts to Demi Lovato's objection to calling extraterrestrials "aliens," and artist John Legend discusses his HUMANLEVEL initiative.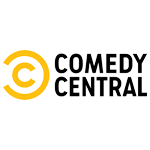 Episode 12 - S27 • E12
Trevor covers ongoing drama among congressional Democrats, Jordan Klepper visits a rowdy Trump rally in Des Moines, IA, and Eve discusses her ABC show "Queens."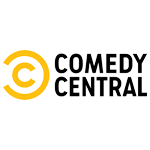 Episode 13 - S27 • E13
Trevor dives into the Striketober worker movement, Dulcé Sloan addresses the lack of trees in low-income neighborhoods, and Alex Wagner discusses her political docuseries "The Circus."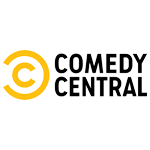 Episode 14 - S27 • E14
U.S. police officers push back against COVID-19 vaccination mandates, The Daily Show examines the life of Vladimir Putin, and Nick Offerman discusses "Where the Deer and the Antelope Play."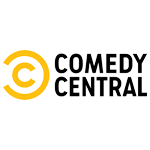 Episode 15 - S27 • E15
Senator Tammy Duckworth talks about disability rights in the workplace, Michael Kosta quizzes people about current events, and author Michael Pollan discusses "This Is Your Mind on Plants."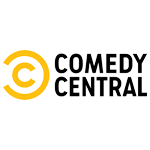 Episode 16 - S27 • E16
Alec Baldwin fatally shoots a cinematographer in a tragic filming accident, Trevor highlights Arizona senator Kyrsten Sinema, and Anna Kendrick talks about her role on HBO's "Love Life."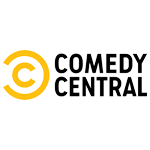 Episode 17 - S27 • E17
Facebook is under fire for encouraging negativity, Trevor examines police quotas for writing tickets, and journalist and author Tamron Hall discusses her novel "As the Wicked Watch."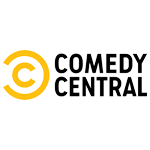 Episode 18 - S27 • E18
Cigarette sales suddenly rise in the U.S., Desi Lydic investigates Texas's extreme anti-abortion law, and Diego Boneta talks about his Netflix show "Luis Miguel: The Series."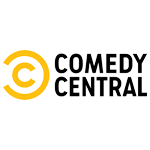 Episode 19 - S27 • E19
Democrats whittle down a major Biden administration plan, Roy Wood Jr. and Ronny Chieng cover sports, and Republican pollster Kristen Soltis Anderson discusses her book "The Selfie Vote."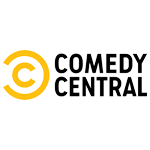 Episode 20 - S27 • E20
Trevor covers President Biden's diplomatic exploits overseas, Roy Wood Jr. highlights Black horror movies, and Congressman Dan Crenshaw talks about his book "Fortitude."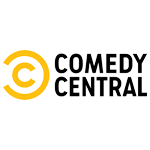 Episode 21 - S27 • E21
SCOTUS disapproves of Texas's anti-abortion law, Desi Lydic examines how Taylor Swift fans are affecting Virginia's governor race, and Vanessa Nakate discusses her memoir "A Bigger Picture."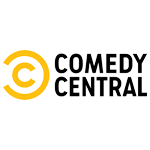 Episode 22 - S27 • E22
Democrats suffer major electoral losses, Representative Katie Porter discusses corporate abuse of a bankruptcy law, and Lenard "Charlamagne" McKelvey talks about Tha God's Honest Truth.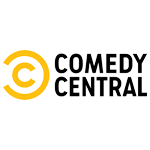 Episode 23 - S27 • E23
Trevor covers the top headlines of the day, Senator Ted Cruz gets into a COVID-19 vaccination beef with Big Bird, and filmmaker Spike Lee discusses his career-spanning book "SPIKE."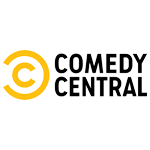 Episode 24 - S27 • E24
Republicans face extreme backlash for supporting Democrats' infrastructure bill, Dulcé Sloan gets educated by Black beekeepers, and supermodel Emily Ratajkowski discusses her book "My Body."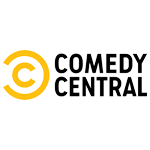 Episode 25 - S27 • E25
Rep. Paul Gosar posts a violent anime video targeting Rep. Alexandria Ocasio-Cortez, The Daily Show salutes wannabe veterans, and artist Bad Bunny discusses his role in "Narcos: Mexico."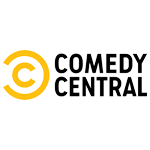 Episode 26 - S27 • E26
Trevor covers the latest coronavirus pandemic news, Desi Lydic celebrates pioneering women in the U.S. military, and Will Smith discusses his movie "King Richard" and his memoir "Will."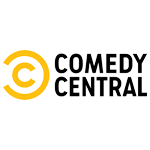 Episode 27 - S27 • E27
Gas prices surge in the U.S., Leo Deblin (Roy Wood Jr.) proposes a solution for an ICU bed shortage, and former New Jersey governor Chris Christie discusses his book "Republican Rescue."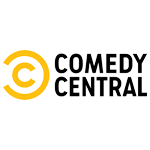 Episode 28 - S27 • E28
A racially charged complaint rocks the Ahmaud Arbery murder trial, Ronny Chieng debates passersby about Thanksgiving, and Ai Weiwei discusses his memoir "1000 Years of Joys and Sorrows."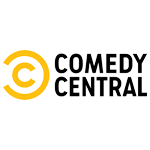 Episode 29 - S27 • E29
Trevor highlights the right-wing extremism of Congressman Paul Gosar, Dulcé Sloan examines the history of Black marching bands, and NBA star Dwyane Wade discusses his memoir "Dwyane."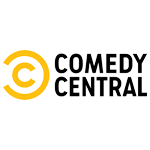 Episode 30 - S27 • E30
Trevor covers news from other countries, Desi Lydic gives advice on how to celebrate Thanksgiving on a tight budget, and Halle Berry discusses her movie "Bruised."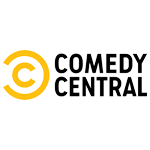 Episode 31 - S27 • E31
Trevor covers the rise of the Omicron COVID-19 variant, Dr. Peter Hotez discusses his book "Preventing the Next Pandemic," and Thandiwe Newton talks about her documentary film "President."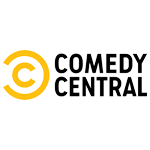 Episode 32 - S27 • E32
Trevor Noah and The Daily Show correspondents tackle the biggest stories in news, politics and pop culture.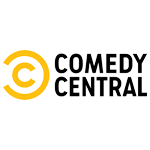 Episode 33 - S27 • E33
Donald Trump reportedly concealed his positive COVID-19 test result before debating Joe Biden in 2020, Ryan Busse discusses "Gunfight," and NBA star Scottie Pippen talks about "Unguarded."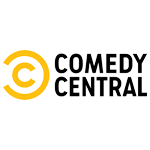 Episode 34 - S27 • E34
Trevor chronicles the career of outgoing German chancellor Angela Merkel, Desi Lydic highlights the year's celebrity power couples, and actor William Jackson Harper discusses "Love Life."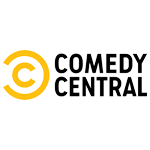 Episode 35 - S27 • E35
The U.S. announces a diplomatic boycott of the Beijing Olympics, Ronny Chieng highlights awful Texas news from 2021, and actor and producer Mahershala Ali talks about his movie "Swan Song."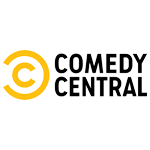 Episode 36 - S27 • E36
Trevor examines America's soaring house prices, Roy Wood Jr. hosts a New York City bus tour for K-pop group aespa, and Governor Gavin Newsom discusses his book "Ben & Emma's Big Hit."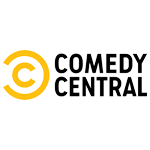 Episode 37 - S27 • E37
Trevor highlights Colorado Rep. Lauren Boebert, Jordan Klepper talks to vaccine-hesitant protesters in California, and Nikole Hannah-Jones discusses "The 1619 Project: A New Origin Story."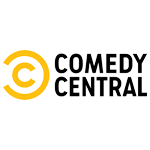 Episode 38 - S27 • E38
Chef José Andrés discusses America's hunger crisis, Dulcé Sloan looks back at the biggest exits of 2021, and actor Lou Llobell talks about her role on the Apple TV+ series "Foundation."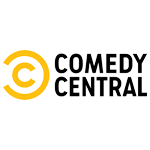 Episode 39 - S27 • E39
Governor Gavin Newsom models a California gun reform law after a Texas anti-abortion law, Roy Wood Jr. highlights who got cancelled in 2021, and Huma Abedin discusses her memoir "Both/And."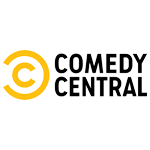 Episode 40 - S27 • E40
Congress holds former Trump chief of staff Mark Meadows in contempt, Michael Kosta highlights the biggest scams of 2021, and Chelsea Handler talks about her Vaccinated and Horny Tour.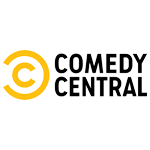 Episode 41 - S27 • E41
COVID-19 cases surge in the world of professional sports, Dulcé Sloan breaks down the history of Kwanzaa, and actor Jodie Turner-Smith discusses her role on the miniseries "Anne Boleyn."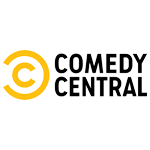 Episode 42 - S27 • E42
Trevor highlights China's investments in Africa, Michael Kosta and Desi Lydic star in a holiday rom-com, and French finance minister Bruno Le Maire discusses an inclusive future for France.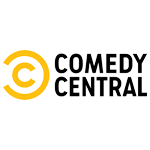 Episode 43 - S27 • E43
Australia deports unvaccinated tennis star Novak Djokovic, the CDC issues confusing COVID-19 guidelines, and Dr. Bernice A. King discusses The King Center and "It Starts with Me."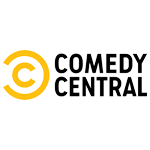 Episode 44 - S27 • E44
U.K. Prime Minister Boris Johnson lands in hot water for partying during lockdown, Jordan Klepper revisits the January 6 Capitol riot, and actor Ariana DeBose discusses "West Side Story."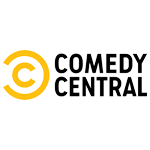 Episode 45 - S27 • E45
Republicans and Democrats spar over voting rights legislation, Desi Lydic talks to influencers encouraging vaccination, and UFC heavyweight champion Francis Ngannou chats with Trevor.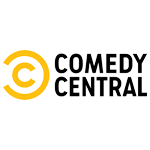 Episode 46 - S27 • E46
The 2022 NFL playoffs have a historic weekend, Trevor examines the West Elm Caleb online debate, and author and mindfulness expert Jay Shetty discusses his partnership with the Calm app.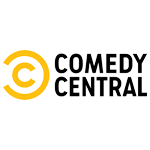 Episode 47 - S27 • E47
President Biden is overheard insulting a reporter over a hot mic, Trevor examines beefs in the music industry, and W. Kamau Bell discusses his docuseries "We Need to Talk About Cosby."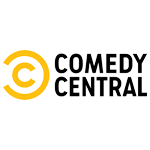 Episode 48 - S27 • E48
Supreme Court Justice Stephen Breyer announces his imminent retirement, Trevor examines the ethics of stock trading by members of Congress, and actor Rick Glassman discusses "As We See It."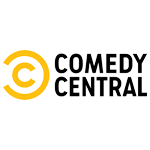 Episode 49 - S27 • E49
Roy Wood Jr. reacts to COVID-19 chaos in U.S. schools, Ronny Chieng presents an international perspective of America, and skier Lindsey Vonn discusses her memoir "Rise: My Story."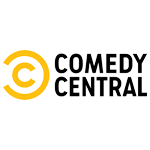 Episode 50 - S27 • E50
Desi Lydic reports on a trucker protest in Canada, Trevor examines a controversy surrounding Joe Rogan and Spotify, and Rep. Barbara Lee discusses "Barbara Lee: Speaking Truth to Power."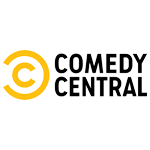 Episode 51 - S27 • E51
Tom Brady announces his retirement from the NFL, Ronny Chieng offers alternatives to traditional burials, and "Who Are Your People?" author Bakari Sellers discusses his children's book.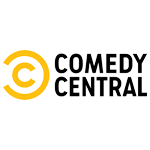 Episode 52 - S27 • E52
Vladimir Putin gets defensive about Russian aggression toward Ukraine, Roy Wood Jr. learns about Black representation on cereal boxes, and actor Gugu Mbatha-Raw discusses "The Girl Before."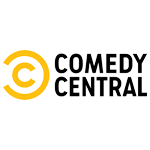 Episode 53 - S27 • E53
Roy Wood Jr. weighs in on discrimination against Black coaches in the NFL, Michael Kosta dives into a sewer tunnel conspiracy, and Johnny Knoxville chats about his movie "Jackass Forever."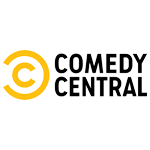 Episode 54 - S27 • E54
Facebook's metaverse users fall victim to virtual groping, Joe Rogan faces severe backlash over his extensive use of the N-word, and EPA administrator Michael S. Regan sits down with Trevor.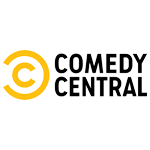 Episode 55 - S27 • E55
A jet company offers couples a romantic Mile High Club experience, several blue states announce an end to COVID-19 mask mandates, and Robert Glasper discusses his album "Black Radio III."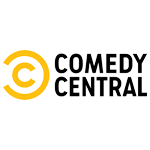 Episode 56 - S27 • E56
Trevor examines the racist history of America's highway system, Dulcé Sloan highlights Black romance novelists, and whistleblower Frances Haugen discusses Facebook's destructive effects.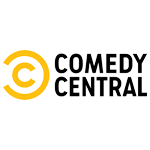 Episode 57 - S27 • E57
Canada's trucker protest gains support from conservatives in the U.S., Ronny Chieng and Roy Wood Jr. talk sports, and Ahmir "Questlove" Thompson discusses his documentary "Summer of Soul."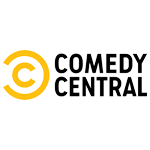 Episode 58 - S27 • E58
Grammy Award-winning artist India.Arie has a special conversation with Trevor about how Spotify compensates artists and reflects on Joe Rogan's history of using the N-word on his podcast.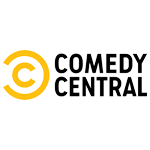 Episode 59 - S27 • E59
Conservatives rally to ban books from America's school libraries, Roy Wood Jr. honors trailblazing Black Olympians, and Hasan Minhaj talks about his stand-up tour "The King's Jester."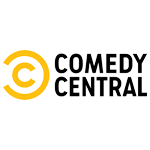 Episode 60 - S27 • E60
The U.K.'s Prince Andrew settles his sexual abuse lawsuit, Trevor talks to trailblazing NHL hockey legend Willie O'Ree, and filmmaker Jessica Kingdon discusses her documentary "Ascension."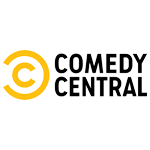 Episode 61 - S27 • E61
Trevor examines the controversial drill rap genre, Jordan Klepper talks to protesting truckers in Canada, and writer and director Janicza Bravo discusses her movie "Zola."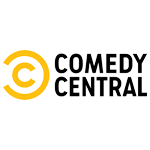 Episode 62 - S27 • E62
Trevor examines the global resistance to Russia's invasion of Ukraine, Michael Kosta reacts to heroism from Ukrainians, and USAID Administrator Samantha Power weighs in on the crisis.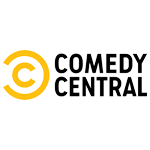 Episode 63 - S27 • E63
Trevor covers Russia's escalating war on Ukraine, Roy Wood Jr. delivers the 2022 State of Black S**t address, and Bob Odenkirk talks about his memoir "Comedy Comedy Comedy Drama."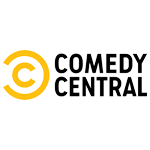 Episode 64 - S27 • E64
Belarus's president appears to reveal Russia's war plans, Trevor recaps President Biden's 2022 State of the Union address, and Stacey Abrams discusses voting rights and her book "Level Up."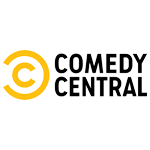 Episode 65 - S27 • E65
Ukrainians show compassion toward Russian soldiers, Desi Lydic dives into the history of the bra, and tennis icon Serena Williams discusses Serena Ventures and the movie "King Richard."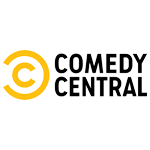 Episode 66 - S27 • E66
Disgraced former New York Governor Andrew Cuomo publicly denounces cancel culture, Russia bombs Ukrainian civilians, and Jesse Williams discusses his Broadway role in the play "Take Me Out."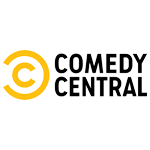 Episode 67 - S27 • E67
President Biden announces a ban on Russian oil, women fight back against Russia's invasion of Ukraine, and international spiritual leader Sadhguru discusses the Save Soil Movement.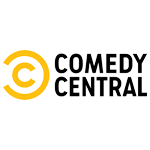 Episode 68 - S27 • E68
Trevor covers Russia's war on Ukraine, New Yorkers get canceled by The Daily Show, and Dolly Parton and James Patterson discuss their novel and Parton's accompanying album "Run, Rose, Run."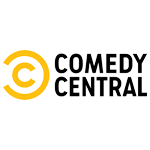 Episode 69 - S27 • E69
Kim Kardashian's harsh work advice sparks backlash, Trevor examines the West's seizure of Russian oligarch property, and Sandra Oh talks about her role in the animated movie "Turning Red."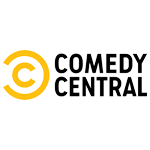 Episode 70 - S27 • E70
Tom Brady un-retires from the NFL, Trevor covers the latest developments in Russia's escalating war on Ukraine, and actor Evan Rachel Wood discusses her documentary "Phoenix Rising."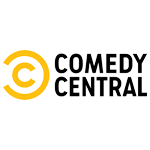 Episode 71 - S27 • E71
Lewis Black sounds off about the 2022 Oscars, Trevor examines Kanye West's harassment of his ex-wife Kim Kardashian, and Dr. Deepak Chopra discusses his book "Abundance."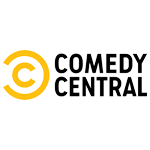 Episode 72 - S27 • E72
Ukraine President Volodymyr Zelenskyy addresses the U.S. Congress, Ronny Chieng rants about the metaverse, and comedian and actor Quinta Brunson talks about her show "Abbott Elementary."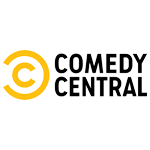 Episode 73 - S27 • E73
President Biden declares Vladimir Putin a war criminal, Desi Lydic talks to restaurant owners affected by anti-Russian boycotts, and Tiffanie Drayton discusses "Black American Refugee."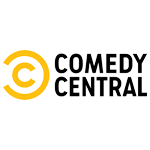 Episode 74 - S27 • E74
Will Smith gets banned from attending Oscars ceremonies for 10 years, Dulcé Sloan reacts to Ketanji Brown Jackson's Supreme Court confirmation, and Ben Stiller talks about "Severance."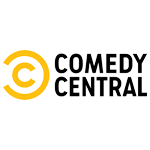 Episode 75 - S27 • E75
China enforces a COVID-19 lockdown, Roy Wood Jr. highlights Black classical musicians, and South Carolina head coach Dawn Staley discusses winning the 2022 NCAA women's basketball title.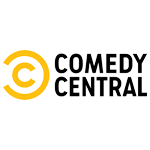 Episode 76 - S27 • E76
Rihanna displays her pregnant body on the cover of Vogue, a mass shooter terrorizes subway riders in New York City, and comedian Jerrod Carmichael discusses his stand-up special "Rothaniel."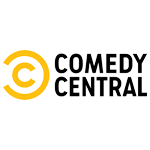 Episode 77 - S27 • E77
Elon Musk offers to buy Twitter, Jordan Klepper goes on location to cover the 2022 CPAC convention in Orlando, FL, and actor Rosie Perez talks about Season 2 of "The Flight Attendant."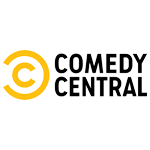 Episode 78 - S27 • E78
Florida bans math textbooks over concerns about critical race theory, Ronny Chieng rails against America's taxation process, and Janelle Monáe discusses her book "The Memory Librarian."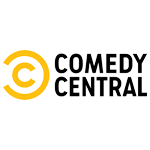 Episode 79 - S27 • E79
A federal judge puts a sudden end to COVID-19 mask mandates for travelers, Jordan Klepper covers a Trumpian political trajectory in Hungary, and Pamela Adlon discusses "Better Things."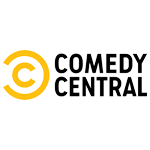 Episode 80 - S27 • E80
Florida Governor Ron DeSantis amps up his beef with Disney, Ronny Chieng questions New Yorkers about Earth Day, and Amazon Labor Union President Chris Smalls sits down with Trevor.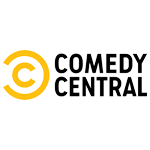 Episode 81 - S27 • E999
As Republicans grow enamored with Hungary's far-right, autocratic turn under Prime Minister Viktor Orbán, Jordan heads to Budapest to glimpse the potential future of American conservatism.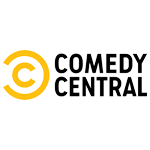 Episode 82 - S27 • E81
Rudy Giuliani is revealed as a contestant on "The Masked Singer," Trevor covers France's high-stakes presidential race, and Alexander Skarsgård discusses his film role in "The Northman."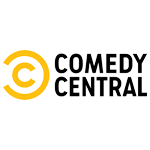 Episode 83 - S27 • E82
Elon Musk buys Twitter, Rep. Marjorie Taylor Greene faces questions about her role in the U.S. Capitol riot, and Gia and RaaShaun "DJ Envy" Casey discuss their book "Real Life, Real Love."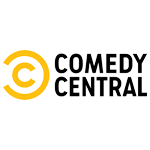 Episode 84 - S27 • E83
Donald Trump declares he won't return to Twitter, Trevor rolls out the TDS+++ streaming service, and rapper and singer Burna Boy talks about "Burna Boy: One Night in Space" at MSG.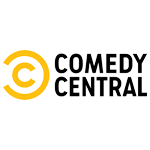 Episode 85 - S27 • E84
Russia cuts off gas deliveries to NATO countries Poland and Bulgaria, Black Karen (Dulcé Sloan) calls the cops on annoying white people, and Terry Crews talks about his memoir "Tough."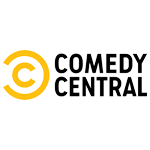 Episode 86 - S27 • E85
Donald Trump rants about dangerous fruit in a deposition, Trevor highlights Rep. Madison Cawthorn's flurry of scandals, and Formula 1 racer Daniel Ricciardo discusses the Miami Grand Prix.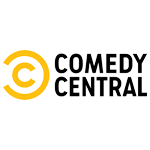 Episode 87 - S27 • E86
NASA examines litter it left behind on Mars, Republicans vie for Donald Trump's favor in the 2022 Ohio Senate primary race, and comedian Ziwe discusses her late-night talk show "Ziwe."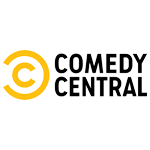 Episode 88 - S27 • E87
The Supreme Court prepares to overturn Roe v. Wade, Senator Amy Klobuchar talks about the threat to abortion rights, and Bill Gates discusses his book "How to Prevent the Next Pandemic."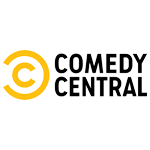 Episode 89 - S27 • E88
Pundits wonder who leaked the Supreme Court's opinion on Roe v. Wade, Michael Kosta hosts a trivia game show, and Planned Parenthood CEO Alexis McGill Johnson discusses abortion rights.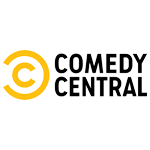 Episode 90 - S27 • E89
NASA plans to send nude images of humans to space, Roy Wood Jr. highlights pioneering Black horse racing jockeys, and coauthors Alex Burns and Jonathan Martin discuss "This Will Not Pass."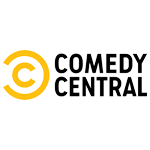 Episode 91 - S27 • E998
In this special episode, The Daily Show pays tribute to the remarkable life, wisdom and wit of Trevor's beloved South African grandmother Frances Noah, who passed away this week.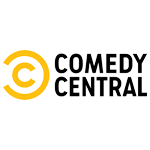 Episode 92 - S27 • E90
Trevor covers America's gun violence debate, Ronny Chieng celebrates Asian American and Pacific Islander Heritage Month, and Kellyanne Conway discusses her memoir "Here's the Deal."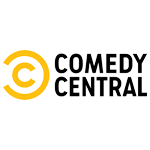 Episode 93 - S27 • E91
The U.S. sends missiles to Ukraine, Senator Chris Murphy discusses gun control reform, and author Akwaeke Emezi talks about "Dear Senthuran" and "You Made a Fool of Death with Your Beauty."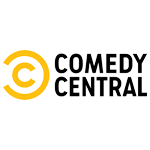 Episode 94 - S27 • E92
Engineers build the world's tiniest robot, Michael Kosta investigates the connection between mass shootings and doors, and Trevor talks to Ukraine's U.N. Ambassador Sergiy Kyslytsya.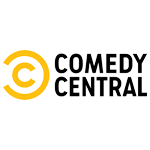 Episode 95 - S27 • E93
North Korea and the U.S. communicate via missile launches, Trevor covers the 2022 mayoral primary race in Los Angeles, and Bobby Brown discusses his show "Bobby Brown: Every Little Step."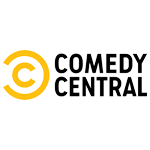 Episode 96 - S27 • E94
New York passes major gun reform laws, Roy Wood Jr. sits down with anti-government firebrand Ammon Bundy, and Eliot Schrefer discusses his book "Queer Ducks (and Other Animals)."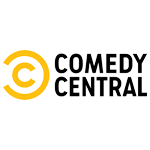 Episode 97 - S27 • E95
House Democrats gear up for the January 6 hearings, Roy Wood Jr. examines gentrification in Brooklyn, and actor Iman Vellani talks about her starring role in "Ms. Marvel."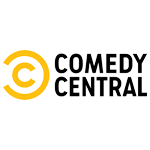 Episode 98 - S27 • E96
The House approves gun control legislation, Congress kicks off hearings investigating the January 6 Capitol riot, and playwright Michael R. Jackson discusses his musical "A Strange Loop."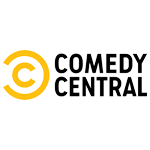 Episode 99 - S27 • E97
Russia rebrands McDonald's, Trevor covers the latest revelations from the January 6 hearings on the 2021 U.S. Capitol riot, and comedian Ayo Edebiri discusses her series "The Bear."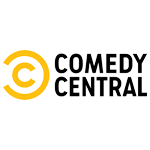 Episode 100 - S27 • E98
The U.S. stock market enters an alarming slump, The Daily Show presents a biography of Rudy Giuliani, and journalist Katie Couric discusses her memoir "Going There."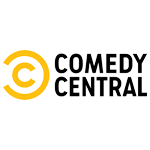 Episode 101 - S27 • E99
Trevor covers the 2022 midterm elections, Michael Kosta strives to become a K-pop superstar in the wake of BTS's hiatus, and singer-songwriter Davido talks about his single "Stand Strong."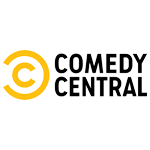 Episode 102 - S27 • E100
The FDA approves COVID-19 vaccines for young kids, Leo Deblin (Roy Wood Jr.) responds to America's lifeguard shortage, and actor and writer Ed Helms discusses his series "Rutherford Falls."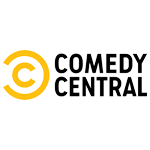 Episode 103 - S27 • E101
Trevor covers police inaction during the school shooting in Uvalde, TX, Dulcé Sloan examines corporate fear of LGBTQ+ ads, and MSNBC's Katy Tur discusses her memoir "Rough Draft."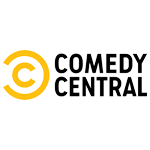 Episode 104 - S27 • E102
Congress comes to an agreement on gun control legislation, Lewis Black rants about the sudden rise of high-priced weddings in 2022, and Angela Garbes discusses her book "Essential Labor."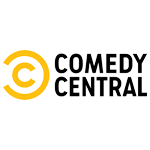 Episode 105 - S27 • E103
The Supreme Court greenlights concealed guns in New York, Jordan Klepper asks Trump supporters about the January 6 hearings, and Elliot Page discusses his role on "The Umbrella Academy."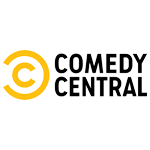 Episode 106 - S27 • E104
The Supreme Court overturns Roe v. Wade, Michael Kosta discusses vasectomies with family physician Dr. Guarin, and NBA champ Draymond Green talks about his podcast "The Draymond Green Show."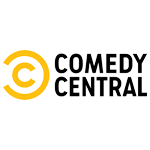 Episode 107 - S27 • E105
The January 6 Committee hears shocking testimony from former White House aide Cassidy Hutchinson, and New York City Mayor Eric Adams talks to Trevor about his first six months in office.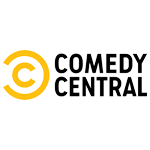 Episode 108 - S27 • E106
Sweden and Finland are joining NATO, Desi Lydic examines the origins and evolution of Pride Month, and writer and podcaster Van Lathan Jr. discusses his memoir "Fat, Crazy, and Tired."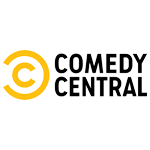 Episode 109 - S27 • E107
The Supreme Court severely undermines the EPA, track cycling champion Veronica Ivy discusses transgender athlete rights, and actor Moses Ingram talks about her role on "Obi-Wan Kenobi."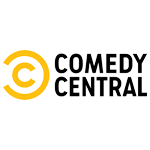 Episode 110 - S27 • E108
Sen. Joe Manchin deals a blow to climate change policy, Dulcé Sloan tries to make New Yorkers late for work, and the WNBPA's Terri Jackson discusses Russia's detainment of Brittney Griner.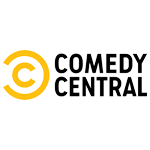 Episode 111 - S27 • E109
The Secret Service deletes texts from January 6, 2021, Kevin Matthew Kelp (Michael Kosta) cracks a fruit conspiracy, and NASA's Gregory Robinson discusses the James Webb Space Telescope.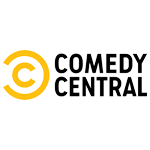 Episode 112 - S27 • E110
The House passes a sweeping marriage equality bill, Dulcé Sloan examines gender stereotypes in children's books, and comedian Jenny Slate discusses her film "Marcel the Shell with Shoes On."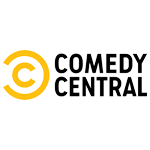 Episode 113 - S27 • E111
President Biden tests positive for COVID-19, the January 6 hearings appear to spell trouble for Donald Trump, and artist Blitz Bazawule discusses his novel "The Scent of Burnt Flowers."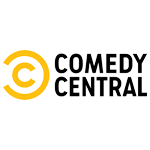 Episode 114 - S27 • E112
The monkeypox virus officially becomes a global health emergency, Trevor dives into revelations from the eighth January 6 hearing, and Daniel Kaluuya discusses his role in the movie "Nope."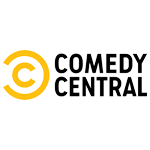 Episode 115 - S27 • E113
Pope Francis apologizes for schools that abused Indigenous peoples, Molly Burke discusses her advocacy for the disabled community, and actor Brian Cox talks about his role on "Succession."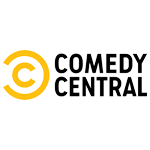 Episode 116 - S27 • E114
House Speaker Nancy Pelosi's planned trip to Taiwan angers China, Ronny Chieng examines the Move Oregon's Border movement, and Rafael A. Mangual discusses his book "Criminal (In)Justice."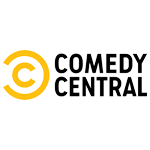 Episode 117 - S27 • E115
America's slowing economy sparks a recession debate, Sen. Joe Manchin reaches an agreement with his fellow Democrats on a climate bill, and Leila Mottley discusses her novel "Nightcrawling."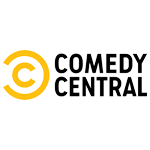 Episode 118 - S27 • E116
President Biden plans to close border wall gaps, Roy Wood Jr. explores the Black origins of house music, and Transportation Secretary Pete Buttigieg discusses U.S. infrastructure challenges.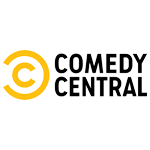 Episode 119 - S27 • E117
Nancy Pelosi's Taiwan visit rankles China, civil rights lawyer Alec Karakatsanis discusses his book "Usual Cruelty," and comedian Ms. Pat talks about her series "The Ms. Pat Show."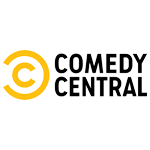 Episode 120 - S27 • E118
Kansas voters protect abortion rights, America's student debt crisis is putting the squeeze on elderly borrowers, and Ryuji Chua discusses his documentary "How Conscious Can a Fish Be?"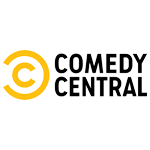 Episode 121 - S27 • E119
Scientists reanimate cells from dead pigs, Michael Kosta hosts another trivia game in Times Square, and actor Amandla Stenberg discusses her horror comedy film "Bodies Bodies Bodies."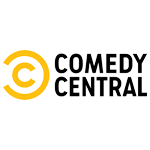 Episode 122 - S27 • E120
The Senate passes a historic climate and health bill, South Carolina Sen. Tim Scott discusses "America, a Redemption Story," and Nathalie Emmanuel talks about her role in "The Invitation."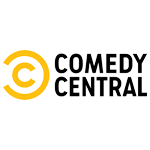 Episode 123 - S27 • E121
The FBI raids Donald Trump's Mar-a-Lago residence, Trevor gets help from his audience on how to avoid being canceled online, and actor Idris Elba discusses his movie "Beast."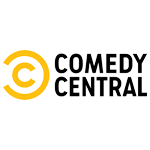 Episode 124 - S27 • E122
Donald Trump invokes the Fifth Amendment during a deposition in New York, Jordan Klepper visits a Trump rally in Wisconsin, and director Akin Omotoso discusses his movie "Rise."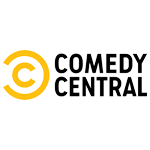 Episode 125 - S27 • E123
Donald Trump reportedly fears an FBI mole in his inner circle, Ronny Chieng asks provocative questions at the beach, and actor Abbi Jacobson talks about her series "A League of Their Own."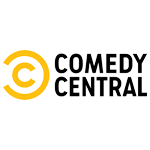 Episode 126 - S27 • E124
Donald Trump makes excuses amid revelations he kept top secret documents at Mar-a-Lago, Ronny Chieng examines the U.S. Space Force, and Alex Wagner discusses her show "Alex Wagner Tonight."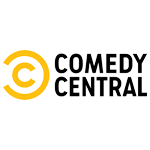 Episode 127 - S27 • E125
Flash flooding wreaks havoc in Las Vegas, The Daily Show examines the life of Elon Musk, and actor Sterling K. Brown talks about his role in the movie "Honk for Jesus. Save Your Soul."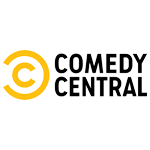 Episode 128 - S27 • E126
GOP Congresswoman Liz Cheney loses her primary race in Wyoming, Trevor examines the origin and impact of bank overdraft fees, and actor John Boyega discusses his movie "Breaking."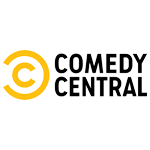 Episode 129 - S27 • E127
The Trump Organization's CFO pleads guilty to tax fraud, Dulcé Sloan and Kerri Colby tackle the GOP's anti-drag queen obsession, and Miss Universe 2021 Harnaaz Sandhu sits down with Trevor.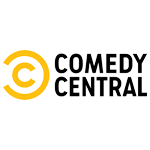 Episode 130 - S27 • E128
A Florida judge gives Donald Trump a "special master" assist, Michael Kosta has a serious talk about small talk, and comedian Sherri Shepherd chats about her daytime talk show "Sherri."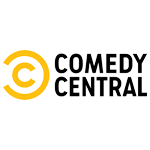 Episode 131 - S27 • E129
Russia edges closer to nuclear disaster in Ukraine, Desi Lydic dives into New York Fashion Week, and British Vogue editor-in-chief Edward Enninful discusses his memoir "A Visible Man."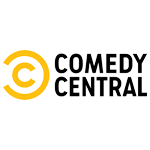 Episode 132 - S27 • E130
Queen Elizabeth II dies at age 96, Desi Lydic Fox-splains the FBI search for documents at Donald Trump's Mar-a-Lago residence, and U.S. Secretary of Labor Marty Walsh sits down with Trevor.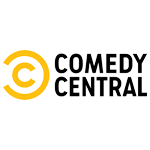 Episode 133 - S27 • E131
Trevor covers the complicated aftermath of Queen Elizabeth II's death, King Charles III begins his reign on a petulant note, and Jennette McCurdy discusses her memoir "I'm Glad My Mom Died."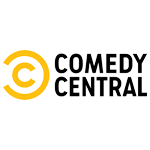 Episode 134 - S27 • E132
Trevor gives a rapid rundown of the news, Michael Kosta quizzes passersby on the latest popular celebrity quotes, and George Stephanopoulos discusses his docuseries "Power Trip."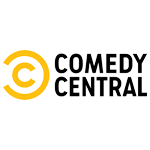 Episode 135 - S27 • E133
Queen Elizabeth II is laid to rest, Roy Wood Jr. highlights trailblazing Black animators, and comedian Sam Morril talks about his Netflix special "Sam Morril: Same Time Tomorrow."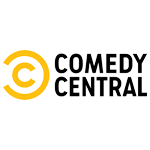 Episode 136 - S27 • E135
Donald Trump faces a surge of legal troubles, Dulcé Sloan meets up with a crew of Black mountaineers, and Texas gubernatorial candidate Beto O'Rourke discusses his book "We've Got to Try."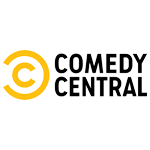 Episode 137 - S27 • E136
Donald Trump says he can declassify documents with his mind, Dulcé Sloan challenges passersby with dicey questions about education, and "Cobra Kai" star Xolo Maridueña sits down with Trevor.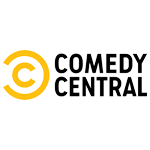 Episode 138 - S27 • E137
House GOP candidate J.R. Majewski denies lying about his military service, Christiane Amanpour discusses her interview with Iran's president, and Tyler Perry talks about "A Jazzman's Blues."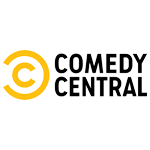 Episode 139 - S27 • E138
Russia coerces Ukrainians into voting in favor of joining the Russian Federation, Ronny Chieng teaches a class on K-pop, and William MacAskill discusses his book "What We Owe the Future."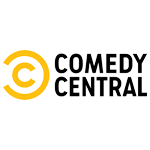 Episode 140 - S27 • E139
Class 4 Hurricane Ian lands in Florida, Kevin Matthew Kelp (Michael Kosta) investigates a shocking ice cream truck conspiracy, and Mark Cuban discusses "Shark Tank" and Cost Plus Drugs.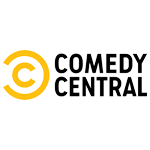 Episode 141 - S27 • E140
Trevor delivers a special message to The Daily Show audience and reflects on the toxicity of online discourse, and supermodel Iman discusses the documentary "Supreme Models."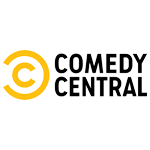 In order to keep our service free we display advertising and may earn affiliate fees for purchases you make on external sites that we partner with.
All content is © 2023 On TV Tonight unless pertaining to advertisers, companies, studios, movies and TV series listed on this site.