The Resident Season 4 Episodes
Find out where to watch Season 4 of The Resident tonight
Season 4 Episode Guide
Episode 1 - A Wedding, A Funeral
After a long wait, Conrad and Nic prepare for their wedding day with the support of their family and friends. Meanwhile, flashbacks to the early days of the COVID-19 crisis shine a light on the heroism of the doctors and the toll the virus took on everyone at Chastain Memorial.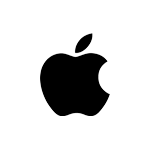 Episode 2 - Mina's Kangaroo Court
When Cain's elective surgery patient returns with complications, Mina and Raptor butt heads over how to handle the situation. Conrad and Devon treat a local Congresswoman who withholds information that could prevent her from receiving proper treatment, causing Devon to open up about his grief. In the wake of losing many colleagues to the virus, Bell worries who would be there for him in a moment of crisis and finds himself mining his own past to find his estranged former stepson, elite plastic surgeon Dr. Jake Wong (guest star Conrad Ricamora). Meanwhile, Logan Kim finds himself on the chopping block when the doctors are questioned about his actions during the pandemic.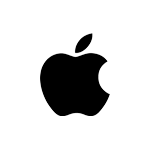 Episode 3 - The Accidental Patient
When Cain tries to be a hero at a crash scene, he is struck by a car, causing Chastain's doctors to put aside their personal issues to try and save his life. Conrad and Nic team up to help one of the crash victims, whose secretive past makes it difficult to identify a diagnosis. Meanwhile, Bell brings his TV crew to the hospital in hopes of garnering positive attention for Chastain, and Mina opens up to Nic, only to find out that Nic is holding on to a secret of her own.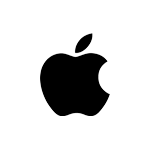 Episode 4 - Moving On and Mother Hens
The Chastain staff works together to diagnose a mother-daughter pair who both come in with symptoms that make it difficult to determine their conditions. Devon deals with an unexpected visit from his mother and Conrad and Nic try to figure out the best time to tell everyone their big news. Meanwhile, Bell deals with an over-eager fan of his show who ends up needing treatment at Chastain and Mina makes a bold move when she realizes her visa is about to expire.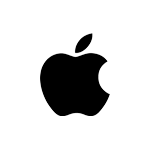 Episode 5 - Home Before Dark
With Chastain on the verge of shutting down due to the sale by Red Rock, Conrad tries a last-ditch effort to save the hospital and the doctors plan for their next career moves. Meanwhile, on their last day, the whole staff must work together to save Nic's life after she is injured by a deranged patient.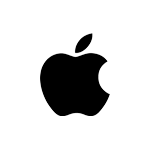 Episode 6 - Requiems & Revivals
As Nic struggles with her recovery, her close friend and former Chastain colleague, Billie, comes back to the hospital to support her. Meanwhile, as the hospital transitions from private to public, the search begins for a new CEO, Bell asks a favor of his step-son and Devon sees an opportunity to fix the system.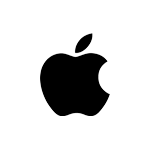 Episode 7 - Hero Moments
When Conrad gets a call from his former army commander who is stranded and wounded in the forest, the trip to save him brings lots of old emotions to the surface. Devon and Kit treat a patient who suffers from sickle cell anemia and encourage her to have a hip replacement to help treat her pain. Meanwhile, The Raptor is pulled away in the middle of an intense surgery, Mina is left to put her skills and finish the surgery on her own and Bell works on reconnecting with his stepson after helping him get hired at the hospital.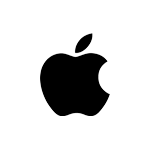 Episode 8 - First Days, Last Day
On Nic's first day back at Chastain, the man who attacked her is admitted to the ER, causing her to confront her trauma head-on. Cain, now in recovery, is self-conscious of his physical state and sets his eye on taking down Mina. Meanwhile, new intern Leela, both struggles and shines throughout her first day, causing Devon and Conrad to wonder if something bigger is going on.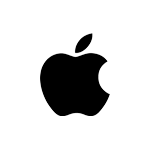 Episode 9 - Doors Opening, Doors Closing
A case becomes personal for the staff when Conrad and Bell treat a pregnant woman who is carrying Jake's future adopted child. Upon hearing surprising news from Princess Nadine, Devon contemplates the future of his love life. On the heels of meeting The Raptor's parents, Mina gets a call that causes her to make a bold decision about her future. Meanwhile, Cain grows closer to Rose and Irving and Jessica tie the knot .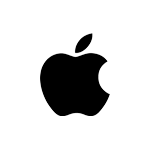 Episode 10 - Into to the Unknown
Just when Mina and The Raptor can see their future together, an unexpected complication throws a wrench in their plans. Meanwhile, Cain faces a harsh reality when Kit gives him the opportunity to prove he is ready to return to the OR. Then, Devon presents Rose with a groundbreaking clinical trial that could help her battle with Sickle Cell Anemia.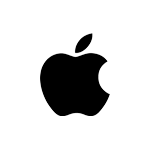 Episode 11 - After the Storm
When a tornado touches down in Atlanta with Chastain directly in its path, the entire staff goes into crisis mode. Conrad and Nic work on an injured EMT and Devon and Leela become trapped with a man who has severe head trauma, causing them to operate with limited medical supplies. Meanwhile, Bell pulls The Raptor and Dr. Wong onto a case involving a young cancer patient in need of a very risky surgery and Cain gets assigned a new resident.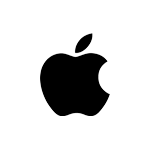 Episode 12 - Hope in the Unseen
With Nic's due date steadily approaching, she and Conrad plan a relaxing day off, but their plans are interrupted when a patient with a medical mystery sends them rushing back to Chastain. Devon stays by Rose's side as she starts her clinical trial and things take a turn for the worse. Meanwhile, Kit is under pressure to bring Chastain out of debt.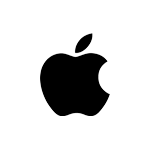 Episode 13 - A Children's Story
On the day of Nic's baby shower, Billie takes full control to make sure it goes smoothly, but a secret she's been hiding changes everything. Devon and Leela stumble upon an apartment fire, where they assist in getting victims safely to Chastain and Leela gets a chance to prove her skills to Raptor. Meanwhile, Jake and his husband deal with the complications of Sammie's health, as they prepare to become more permanent fixtures in her life, and both Raptor and Rose receive exciting news.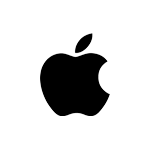 Episode 14 - Past, Present, Future
The wait is over as Conrad and Nic welcome the arrival of their baby girl. Meanwhile, Raptor's life begins to fall apart and he is forced to turn to Cain for help. Also, Devon and Bell work together on a complicated surgery that may allow them to save multiple lives. Then, Kit tries to deal with the moral repercussions of financially saving Chastain.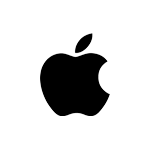 In order to keep our service free we display advertising and may earn affiliate fees for purchases you make on external sites that we partner with.
All content is © 2023 On TV Tonight unless pertaining to advertisers, companies, studios, movies and TV series listed on this site.