Amazon Prime Video Australia
What's on Amazon Prime Video Australia?
The Australian outback, 1922.... four men relentlessly track a fugitive, an aboriginal man accused of murdering a white woman.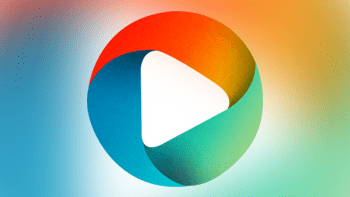 Season 1
A group of kids join a secret agency where they learn to use the power of imagination to journey into the Dream World and create fantastic creations in order to help sleeping children being terrorized by the evil Nightmare King who is bent on conquering the Dream World and invading the Waking World.
Season 1
-
Two years after the death of his wife, an Irish father summons home his two sons & daughter, causing all to fear the worst, but he is not the only one with a secret...
Bestselling author and award-winning filmmaker Ian Halperin lifts the lid on Brangelina - the couple, the brand and the breakup. Featuring exclusive revelations and anecdotes from behind the scenes, Broken: The Incredible Story of Brangelina explores the relationship of one of the most fascinating,...
An endearing, heart-warming documentary about the special relationship between disabled people and animals, and how those creatures are able to help generate discernible improvements with both physical and emotional problems. This is an incredibly emotional film, with plenty of tears and joyous mo...
A bounty hunter named Attica Gage tracks down criminals in a post-apocalyptic Earth.
After the death of his brother in Afghanistan, Jacob is finally getting his life back together. He has a beautiful wife, a newborn child and a successful career. When a stranger approaches him and tells him his brother is alive and in an underground shelter with other homeless vets, Jacob's life sta...
A Polish girl travels to the Scottish Highlands in search of her missing sister.
A young woman encounters a ghost after an unfortunate incident. Soon her life is thrown into series of dramas that only her can see and understand.
Bhale Manchi Chowka Beram is about Pardhu (Naveed) & Saleem (Parvatheesam), who get duped by a Dubai visa broker and get into odd jobs for livelihood in Hyderabad. While Pardhu works as a cab driver, Saleem chooses to be a Courier Boy. The twist in the tale arises when Saleem picks up a wrong parcel...
"BiPolarized: Rethinking Mental Illness" follows Ross McKenzie, recently diagnosed with bipolar disorder, on a troubled personal journey while telling a larger story about mental illness and conventional drug treatments. The film questions whether many people are incorrectly diagnosed, and challenge...
An Ivy League freshman gets an unexpected education when he falls for an older woman and her 14 year-old daughter (Britt Robertson) develops a crush on him. - SXSW Film Festival Nominated, Audience Award
Season 2
Animal-X is on the trail of bizarre and unexplained phenomenon in the animal world. Take a journey to the edge of conventional science, the world of Cryptozoology. Join us as we travel the globe talking to eyewitnesses, scientists and researchers who say there are many baffling mysteries that we are...
In the pursuit of love and happiness, Mani Nasry known as Ethan in the film meets obstacles that threaten to halt his quest. Dating within different cultures and being open to all religions, Ethan must deal with constant roadblocks. From First Nations to South American, his journey to find love in T...
Season 2
OUTtv Original Series. In the third season of Don't Quit Your Gay Job we've mixed things up a bit. Rob Easton is back as host, but this time round we've got two new victims to torture while they learn a whole new range of jobs and talents. If you don't already know them, meet Tommy D and Adam.
The story of a caring brother who makes sacrifices to ensure his three younger brothers succeed in life.
Movie producer chooses a simple girl to be "Miss Humanity" and to critically evalute his movies from the point of view of the ordinary person. Hit song: "Love Walked In."
December 30, 1916, three shots are fired in the rear courtyard of Yusupov Palace in St. Petersburg. These hit and kill Grigori Rasputin. The story of the pious vagabond who became one of the most influential men in Russia has become a popular legend of the 20th century. Russian with English subtitle...
A young teacher with a storied past must win over an impossible collection of kids and become a balm in a troubled town in need of healing.
Reports that a Mexican fishing village is terrorized by a creature that lives in the cove draw the attention of a scientist with a one-man submarine and a beautiful tourist, who descend into the dark waters to investigate. Hollywood's legendary maverick Roger Corman made his monster-movie debut as p...
A struggling married couple is offered a luxurious seaside mansion for a retreat by some rich friends. When a violent storm breaks out, they offer shelter to a couple of strangers, who think they are the owners. They do nothing to correct them and start playing into it.
A 25-year-old rogue searches for an old Rajdoot motorbike by backtracking it through Andhra Pradesh. Traveling together with his friend, he goes through the process of realising what his responsibilities in life are.
Blippi embarks on an amazing holiday scavenger hunt adventure to three winter-themed locations to discover who his Secret Snowflake present is from! This first ever Blippi Holiday Special combines the curiosity and fun of Blippi field trips that kids and their caregivers know and love with a brand-n...
Mary Rutledge arrives from the east, finds her fiance dead, and goes to work at the roulette wheel of Louis Charnalis' Bella Donna, a rowdy gambling house in San Francisco in the 1850s.
Surya has left Mumbai underworld for good and leads a peaceful life in Alibaug with his family. However, his past is not done with him. When Daddy begins to face problems with upcoming elections, he wants Surya to return to active duty. When Surya refuses, Daddy decides to take him out.
A decade after the original massacre, another man obsessed over his machine ends with several murders and possession.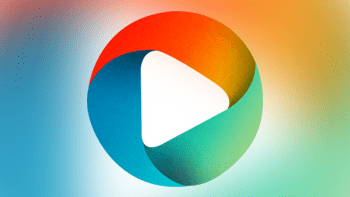 Season 1
A rancher fighting for his land and family discovers an unfathomable mystery at the edge of Wyoming's wilderness.
Based on a true story, a woman must battle disbelieving parents and an unsympathetic legal system to protect herself and her daughter from an abusive husband. When her new roommate, and supporter, is killed by her own husband, she realizes just how dangerous her path to safety will be.
This special consists of two parts: "It's Just A Ride", a documentary about Hicks' life which features interviews from friends, admirers, and family; "Revelations", a recording of his last live performance in the United Kingdom.
Madan (Kamal Hasan), falls in love with Janaki (Meena) and marries her against the wish of Janaki's father Viswanadha Sastry, a wealthy brahmin. Later, unable to cope up with a middle-class life, Janaki takes a divorce along with the custody of their daughter Bharathi. Madan comes across an ad for a...
The first expedition to Venus discovers that the planet is inhabited by prehistoric creatures, man-eating plants and a race of beautiful, telepathic women.
Om Nom decided to start his own video blog! But as usual, things got a bit out of hand.
Little Baby Bum is a fun, educational children's nursery rhyme channel watched globally by kids. Learn colors, shapes, numbers with some of our most well-loved characters! Sing along to some of the most classic nursery rhymes like "I Love My Baby Song", "Five Little Baby Bum Friends!" and more! Watc...
Season 1
America's Serial Killers: Portraits in Evil will strip the covers from a world of profiling, forensic science and painful investigation as history's most brutal serial killers are exposed.
Actor Michael Dorn takes us on an excursion into the paranormal as he travels from coast to coast in search of the country's most interesting hauntings. Visit some of the spookiest, scariest and most haunted places in the United States of America.
KGF Chapter 1 is a film based on the gold mines that represents absolute power. The film is based on power struggle to rule these fields which eventually becomes one man's destiny and his final destination.
Steve Martin steps into the shoes of the late Peter Sellers and wonderfully reprises the role of the bumbling, world famous Inspector Jacques Clouseau in this remake of Blake Edwards' comedy classic, The Pink Panther. Clouseau finds himself trying to solve the murder and robbery of a famous soccer c...
Rodrigo Díaz de Vivar, whom History knows as El Cid Campeador, is an essential figure to understand the Middle Ages. His legend has endured throughout the centuries to become a myth. In this documentary we will discover his character as a military leader, a mercenary or a undefeated hero in hundred...
Season 1
The machines and weapons designed to fight the 'full on' heavy metal wars of the 20th century now face a grim challenge: they must adapt or die. Supported by spectacular action-packed footage and intricate 3D computer-generated imagery, "21st Century War Machines" poses and answers questions on this...
Starring Game of Thrones' Nikolaj Coster-Waldau, Carice van Houten and Guy Pearce (L.A. Confidential) this is a thrilling race-against-time. In a world wracked by terror and suspicion, police officer Christian seeks justice for his partner's murder by Imran an ISIS member. On the hunt for the killer...
Prabhavati, an independent documentary filmmaker, with the help of her friends takes her mother-in-law, Gomatha, on a surprise trip to reunite her with her school friends.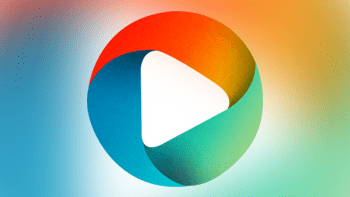 Season 1
In 1979, in Caguas, Puerto Rico, at the initiative of an ambitious and skilled businessman named Edgardo Díaz, a group was born that laid the foundations for the "boy bands" that still exist today. Creating never-before-seen rules and a work style that had never been implemented before, he developed...
From visionary director Robert Eggers comes The Northman, an action-filled epic that follows a young Viking prince on his quest to avenge his father's murder.
In the not so distant future, society is controlled by the powerful State and a dictator known as the Director. Condor works as a hitman for the State, but a reunion with someone he thought was dead forces him to consider who his enemies really are.
Chef Roshan Kalra sets out to find the true source of happiness and reignite his passion for food while being more present in his son's life.
A men's support group descends into chaos when longstanding conflicts threaten the trust between the men.
When Kira inherits an animal reserve in South Africa, a no-nonsense ranger takes her on a safari.
Season 1
Peter Capaldi and Jessica Raine star in this gripping six-part psychological thriller. Lucy wakes every night at exactly 3:33am. Nothing in her life has made sense for a long time. But the answers are out there, somewhere, at the end of a trail of brutal murders.
Included with your Prime membership. Internationally acclaimed and Oscar-nominated filmmaker Mike Leigh portrays one of the bloodiest episodes in British history, the infamous Peterloo Massacre of 1819, where government-backed cavalry charged into a peaceful crowd of 60,000 that gathered in Manchest...
A nightmare journey to hell begins when a group of college students play a cruel prank on their resident "nerd.' Several years later and the same group hold a New Year's Eve party aboard a privately chartered train. There's only one problem, they are joined by an uninvited guest.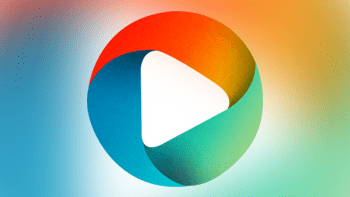 Season 2
Based on Xavier Velasco's award-winning novel, Diablo Guardián tells the story of Violetta, a young woman who flees her native Mexico to start anew in New York City. But instead of a living a dream, Violetta is awoken to a harsh reality when she runs out of money, sending her into the arms of the...
Season 1
Dave Mordal travels America to discover the activities of questionable wisdom Americans call "fun".
A middle-aged underachieving van driver, Jay, is assigned to drive an irascible senior, Harry, to a new home. Along the way they have a series of misadventures, including being picked up by a troupe of burlesque dancers led by Red, and performing an impromptu comedy act. An enlightening journey that...
In 2004 The Who returned to the Isle Of Wight Festival for the first time since their legendary performance in 1970. The band The took to the stage and delivered an incendiary performance packed with hit singles and classic album tracks and the concert more than lived up to the fan's expectations an...
Ben Affleck soars as a blind vigilante who stalks the streets of Hell's Kitchen with an uncanny radar sense that allows him to "see" with superhuman capabilities. But when his beautiful girlfriend (Jennifer Garner) is targeted by New York's Kingpin of Crime (Michael Clarke Duncan), Daredevil may be...
Follow a family of mudding enthusiasts at the last mudhole in Orlando. Mudding: it's just something people do in Florida. You get your friends, your beer, and your truck, and you drive through the mud until you can't see the paint. If you know where to look, you can find people mudding everywhere in...
Madhav, an introverted software employee who gets compelled to meet 3 brides of alliances arranged by a marriage bureau run by Jayamma. Bhanumati, daughter of Jayamma, a happy, go-lucky girl had to accompany Madhav in meeting his set alliances. In the journey, they find love in each other, yet, they...
With the belief that she is going insane, Danika (Academy Award winner Marisa Tomei), seeks psychiatric help. But what happens when her gruesome hallucinations start becoming a reality? Danika is a psychological suspense thriller, which proves the more we try to control our fears, the more our fears...
Spaghetti Western icon Anthony Steffen stars as Shenandoah, a man of mystery who joins a vicious band of highwaymen after passing a near impossible and death defying initiation. When the gang begins to suspect Shenandoah may be a traitor in their midst; they learn the real reason he joined their deg...
Season 1
Three of the UK's most renowned chefs return to catering college to look for a young student to take under their wing, someone they can mentor and inspire
It's just another stressful year at Goethe Comprehensive School. But this time teacher Zeki Miller (Elyas M'Barek) is actually keen on whipping his students into shape to pass their A-Levels. Unfortunately, the kids in his "chaos class".
Season 1
The Wedding Planners prime time series follows the Clarkson Family siblings through their complicated personal relationships and drama-filled work days as professional Wedding Planners. As a family business, all of the Clarkson kids grew up in the middle of bridal pandemonium which will serve them...
A cop goes undercover to infiltrate a deadly prison where a team of mercernaries is being assembled.
Filmed at The Summit in Houston, Texas on November 20th, 1975, this film captures a typically incendiary live performance by The Who at the start of the US leg of their tour in support of 'The Who By Numbers' album which had been released earlier that year.
After being released from prison Wil (Wil Lewis III) tries to reconnect with the daughter he didn't get a chance to raise and live a life free of crime.
Season 1
Attention please! Are you ready for an adventurous tour through the human body? With a lot of humour, our physical appearance is being introduced from head to toe along cells and organs in an educational way. The heart, blood, nerves and kidneys, each single one is a miracle which renders life possi...
Sai Sreenivas Athreya, a Nellore-based detective, faces trouble when he investigates the case of an unidentified body found near a railway track.
Rachel, a new copper in a rural Scottish backwater. What begins as a routine enough day goes horrible wrong with the appearance of a mysterious, bearded stranger. Calm, cool as ice, this unusual guest is on an unholy mission that soon has Rachel fighting for her life. Secrets & lies amongst the pol...
When activist Perween Rahman is murdered, her sister Aquila returns to Karachi, Pakistan, to investigate, and finds herself caught up in powerful forces intent on stealing the city's water. Based on a true story, Into Dust follows the journey of a woman who worked tirelessly to protect the water rig...
A young woman's husband is murdered by a band of Middle Eastern terrorists. When the woman investigates the circumstances surrounding her husband's death, she discovers that the CIA did the killings in order to justify a military assault against an Arab nation.
The story of one of Britain's most famous pianists, Joyce Hatto, and her husband William, from their meeting in post-war London to her death in 2006 - after which her recordings were discovered to be one of the biggest hoaxes in classical music history.
A woman living in Dallas discovers that her husband, from New Zealand, is actually a crazed serial killer who murders prostitutes. She helps the authorities arrest him, and he is sent to a hospital for the criminally insane. Just when she's starting to get her life back together, she learns that he'...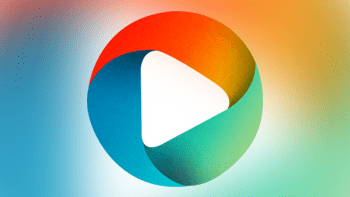 Iván decides to propose to Natalia, a creative and intelligent artist, despite the fact that they have been dating for a few months.
Charts the short lifespan of the group, from their origins in Warsaw to the more well known incarnation of Joy Division. Include rare musical performances, obscure footage of rare interviews and rarely seen photographs. Plus review, comment, criticism and insight from; Mick Middles, co-author of Tor...
Season 1
The history of the great battles of the civil war are discussed in chronological order of events.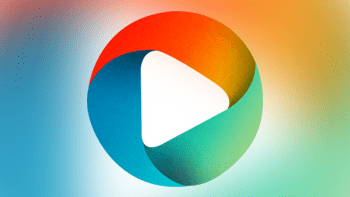 [Original Audio in "Multiple Languages"] Sara Bellaïche, captain at the judicial police in Toulouse, is investigating a go-fast linked to the murder of two teenagers, a case that Richard Cross, a cop in Paris, is dealing with. Forced to collaborate, Sara and Richard, with diametrically opposed metho...
When aging, sickly Birdie scares off her last caretaker, granddaughter Mallorie must move into her large Victorian home to take care of her. Mallorie soon finds herself sleepwalking and envisioning spirits. With no luck finding a proper caretaker to replace her, Mallorie is forced to confront her f...
College mates Gulab and Rajdeep fall in love with each other and plan to get married. But Gulab's parents oppose the alliance and marry her off to a Canada based NRI.
Season 1
"Estate of Panic" hosted by actor Steve Valentine, is the newest reality thrill ride from the production company behind "Fear Factor." In each episode, large quantities of cash are hidden in a massive estate and seven strangers are invited to find the money. But all is not what it seems, and the con...
Season 1
Breathe is an Indian drama that explores the lives of ordinary men faced with extraordinary circumstances. Kabir, a brilliant but non-conventional officer of the Crime Branch, puts the pieces together of seemingly unconnected deaths of organ donors that lead up to an unlikely suspect - the affable D...
On an uninhabited island off the rugged Scottish coast, three lighthouse keepers arrive for their six-week shift. As they settle into their usual, solitary routines they stumble upon something that isn't theirs to keep. What follows is a tense battle for survival, fed by isolation, paranoia and gree...
Daniela and Noe, two famed treasure hunters, are hired by a maniacal billionaire to find an ancient Egyptian city of mystical powers. Troubles arise when they uncover a sealed tomb and accidentally awake a mummy, whose sole purpose is to reset humanity to the Dark-Ages. It's a race against time as D...
A 49-minute compilation with someone the most popular nursery rhymes, like 10 Little Animals, Zoo Song, and lots more original KiiYii educational songs brought to you by Little Baby Bum!
Season 2
From the creators of Totally Spies and Martin Mystery, this is the story of three outrageous teenagers and their amazing adventures in space.
Towering over the infamous Hamilton street of old town Saginaw, Michigan, a former funeral home casts an ominous shadow on the residents below. Shrouded in urban legend and folklore, the massive three-story structure, built on an ancient burial ground, becomes the focal point in one of the most thor...
Based on a series of true incidents that shook the Indian IT Industry and conned a whopping $380 million dollars (Rs.2,800 crores). This Project is about cultural clash between generations; between east and west; between rich and poor. On a moral downward spiral, yet an upward climb to great financi...
The 5G wireless technology promises to revolutionise the functionality of our electronic devices, from the expected improvements on download speeds and mobile phone connectivity to driverless cars and augmented-reality. But with the rollout of 5G towers coinciding with the outbreak of COVID-19, cons...
Season 1
The extraterrestrial adventures of former NYPD detective Patrick Brogan, now a lieutenant with the Demeter City police force on the planet Altor. Brogan and his partner Jack Haldane must adjust to living in another solar system, and investigating crimes being committed by aliens as well as humans.
The girl sits at the piano and plays the opening bar of Fur Elise. Daniel Mergler has heard the Beethoven bagatelle countless times over the decades, but this is different. He listens with surprise, and delight lights up the old man's eyes. Mr Mergler's Gift is their remarkable story-a moving accoun...
On June 30th, 1908, 7:14 am, the largest explosion recorded in human history reverberated throughout our planet, two thousand times the force of the Hiroshima nuclear bomb. To this day, internationally renowned scientists still argue the causes of the Tunguska catastrophe. This film discusses the la...
Vellai Pookal is a thriller based on the story of a retired Indian cop who travels to the USA to meet his son and fatefully finds himself caught in a web of disappearance, death, and deceit. Follow Rudhran through his experiences in the Pacific Northwest and you will smile, laugh heartily, gasp with...
This film focuses on the lives of people who face the daunting prospect of serving prison sentences. It captures their growing psychological trauma and their fears about violence in prison. Beyond the notion of guilt or innocence, it's an intimate look at the lives of those awaiting judgement which...
November 1919. Two soldiers - a disfigured but brilliant artist and an ex-accountant - start a memorial con. But in the France of the Roaring Twenties, their adventures soon turn dangerous.
Rosa is a mature police officer who Is forced to take care of her grandson after her daughter steal her savings. Everything takes a wrong turn one night. Only a miracle can save her.
Albert Fish: In Sin He Found Salvation tells the horrific true story of a sadomasochistic cannibal and serial killer, who lured children to their deaths in Depression-era New York City.
Though Kaylee finds her new landlord charming despite his questionable actions, she and her uncle soon realize some mysteries have an eerie truth.
Season 1
Meet Pinkfong and Hogi, team Wonderstar! They're two magical best friends who start a helping service to solve problems for their friends in Wonderville. No problem is too big for Wonderstar...or too small!
During the Vietnam War, Colonel Hambleton's aircraft is shot down over enemy territory and a frantic rescue operation ensues.
Starring Ansel Elgort (Baby Driver) and Taron Egerton (Eddie The Eagle), Billionaire Boys Club tells the incredible true story of a group of wealthy boys from LA in the 80's who establish a get rich quick scam that turns deadly.
Season 1
For many years, various sects in the martial arts world have fought for power and influence. The sect Liehuo and its faction has opposed Anhe Palace's treacherous deeds for years. Ru Ge is the daughter of the Liehuo Pavilion. She met a mysterious young man called Yin Xue and fell in love with him...
Jim is an average New Yorker living a peaceful life with a well paying job and a loving family. Suddenly, everything changes when the economy crashes causing Jim to lose everything. Filled with anger and rage, Jim snaps and goes to extreme lengths to seek revenge for the life taken from him.

In order to keep our service free we display advertising and may earn affiliate fees for purchases you make on external sites that we partner with.
All content is © 2023 On TV Tonight unless pertaining to advertisers, companies, studios, movies and TV series listed on this site.