Top Gear Season 1 Episodes
Find out where to watch Season 1 of Top Gear tonight
Season 1 Episode Guide
Episode 1 - The Worst Car in the History of the World
Everyone has an opinion on bad cars. Now it's time to hear the ones that really count – ours. As it's the worst car in the history of the WORLD, we're on our travels to name and shame the most rubbish car from a manufacturer which, frankly, should have known better. But, it's not all about hateful cars. You have to revel in some good ones to appreciate the stinkers. There's the Ferrari 458 spider, Toyota's GT86 and the £340,000 Lexus LFA rubbing shoulders with a Mercedes SLS. Our guest driver, The Stig's Yorkshire cousin, puts his whippet to one side and throws a BMW M5 round a gymkhana course before we have a go in a couple of Transatlantic challengers. Things don't go well. We spend treasured leisure time on the golf course continuing our debate. That doesn't go well either. We even put our own cars – past and present – into the reckoning. That ends badly too. We argue over the great and the awful from Peugeot, Ford, Mahindra, FSO, Alfa Romeo, Rolls Royce and many more. And we have a special, surprise fate in store for the car we pick as our biggest loser.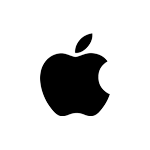 Episode 1 - India Special
In this Top Gear special, Jeremy Clarkson, Richard Hammond and James May set out to boost the British economy by embarking on a trade mission to India. Equipped with three old British cars and a range of uniquely British products, they set off on an epic road trip across one of the world's most fascinating and challenging countries, devotedly promoting Britain with distinctly mixed results.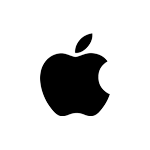 Episode 1 - The Perfect Road Trip
Seven days, more than 1,000 miles, 20 cars, two boats, a motorbike and one dream...The Perfect Road Trip. Jeremy Clarkson and Richard Hammond choose their transport for each leg of a pilgrimage from Venice, Italy to Pau in France - home to a legendary street circuit and the origins of Grand Prix racing. Their dream drives include the Ferrari F12 Berlinetta, Mercedes SLS Black and Aston Martin Vanquish. Then it's time to turn up the heat even more with a Top Gear race... and the worst forfeit in television history.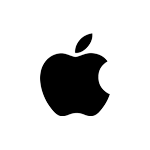 Episode 1 - Pt. 1
The world's biggest car programme is back with a brand new, two-part Christmas special in which Jeremy Clarkson, Richard Hammond and James May take three V8-engined sports cars on a gruelling 1600 journey through the spectacular landscapes of Patagonia. Along the way they encounter rough roads, collapsed bridges, broken bones and a cow as they press onwards against the odds in a quest to reach the southernmost city in the world.
Episode 2 - Episode 2
In the second episode, host Richard Hammond guides viewers through another batch of stunts and challenges from past episodes of Top Gear. Highlights include an attempt to cross the English Channel in homemade amphibious cars and building off-road mobility scooters.
Episode 2 - Pt. 2
In the second part of the feature-length Top Gear Christmas special, Jeremy Clarkson, Richard Hammond and James May continue in their quest to take three V8-engined sports cars on an epic journey through Patagonia to the southernmost city in the world. Along the way they encounter stunning landscapes, mechanical meltdowns and torturously unpaved roads before a terrifying turn of events brings their adventure to a heart-stopping climax.
Episode 3 - Episode 3
Host Richard Hammond continues to relive moments from the world's biggest car show in Top Gear: Ambitious But Rubbish. Tonight's episode includes an attempt to find the best bus for London's streets, building a caravan airship, and creating a dual purpose combine harvester-based snow plough.
Episode 4 - Episode 4
Host Richard Hammond shares more disastrous outcomes from the history of Top Gear, including building the world's first hovercraft van, attempting to solve the thorny issue of CO2 emissions from cars, as well as having a go at launching a Reliant Robin into space.
Episode 5 - Episode 5
This week, viewers get to relive the Top Gear team's attempts to constructing a V8-powered rocking chair, building Top Gear's own electric car, and making the world's first caravan-based train.
Episode 6 - Episode 6
Richard Hammond continues to present unforgettable moments from the Top Gear archive. Tonight's highlights include creating stretch limos based on European cars, giving a Mercedes S Class a country cottage style make-over, and Jeremy Clarkson making a public information film.