Lucifer Season 2 Episodes
Find out where to watch Season 2 of Lucifer tonight
Season 2 Episode Guide
Episode 1 - Everything's Coming Up Lucifer
In the Season Two premiere, Lucifer is distracted by his mother's escape from Hell, as he and Chloe investigate the murder of a stand-in actress. Meanwhile, Chloe's faith in Lucifer is tested by the new medical examiner, Ella. Also, Amenadiel hopes to rein in Lucifer's wild side as they both deal with the absence of Maze.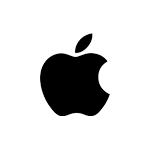 Episode 2 - Liar, Liar, Slutty Dress On Fire
When Lucifer's mother, Charlotte, turns up at the scene of a grisly murder pleading innocence, Lucifer is hesitant to believe her tale. Not wanting to leave her on her own, he instructs Maze to babysit her – and not to torture her – allowing him to investigate the case with Chloe.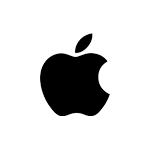 Episode 3 - Sin-Eater
Lucifer and Chloe investigate a gruesome murder after a video of the crime surfaces on social media. When a second video appears, they realize they have a serial kiler on their hands. Meanwhile, Lucifer's mom returns as Charlotte Richards. And, as Amenadiel struggles with the loss of his power, he makes an appointment with Linda.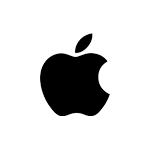 Episode 4 - Lady Parts
After the bodies of two young L.A. transplants are found poisoned, Chloe and Lucifer hunt for the killer. Meanwhile, Maze convinces Chloe to go out for drinks, which the detective perceives as an act of friendship, but is actually part of a bet between Maze and Lucifer. Afterwards, the two make a shocking decision.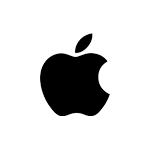 Episode 5 - The Weaponizer
Lucifer is excited to investigate the murder of his favorite action movie hero, Wesley Cabot. Although his longtime rival, Rolf Van Zandt (guest star MARK DACASCOS), is initially a suspect, the investigation soon shifts. Meanwhile, Lucifer's brother Uriel (guest star MICHAEL IMPERIOLI) shows up and Amenadiel is forced to come clean about his lost powers. Also, Lucifer and Uriel fight about Chloe and their mother.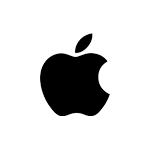 Episode 6 - Monster
Guilty and self-destructive, Lucifer clashes with Chloe during an investigation, leading her to team up with Dan instead. Meanwhile, Amenadiel bonds with Charlotte, and Maze takes Trixie trick-or-treating.
Episode 7 - My Little Monkey
When the prisoner convicted of killing Chloe's father is murdered, new evidence suggests he was actually framed. Meanwhile, Maze tries to find a job, and Lucifer shadows Dan in order to learn how to be "normal."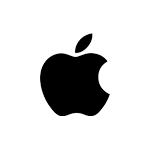 Episode 8 - Trip to Stabby Town
After discovering that Azrael's blade has been stolen by a human, Lucifer quickly connects it with a string of violent stabbings revolving around a local yoga studio. While Chloe investigates the murders, Lucifer enlists Ella's help in locating the sword to stop the carnage.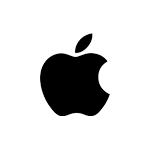 Episode 9 - Homewrecker
Following the murder of the owner of the building in which Lux is located, Lucifer and Chloe search for the killer, while Lucifer also deals with the fact that the new owner wants to evict him and demolish the place. Lucifer goes to great lengths to protect his home, and is entirely shocked when Chloe is supportive of him. Meanwhile, Maze and Amenadiel follow Charlotte around, as she comes up with a plan to upset Lucifer enough to want to leave Earth and go back to Heaven.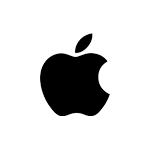 Episode 10 - Quid Pro Ho
Charlotte is determined to get Lucifer to leave Earth by turning Chloe against him. Meanwhile, Amenadiel has begun working as Charlotte's soldier, causing Maze to question his loyalty.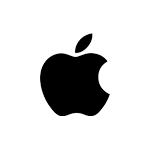 Episode 11 - Stewardess Interruptus
After Lucifer and Chloe have an interrupted "moment," the tension between the two of them makes it difficult to investigate the murder of two victims, who happen to be ex-flames of Lucifer. Since Lucifer seems to be the only connection, interviews are conducted with his recent paramours and a surprising connection is made that helps lead them to the killer. Meanwhile, Charlotte continues to try to manipulate the impending romance between Lucifer and Chloe, and a larger threat is revealed.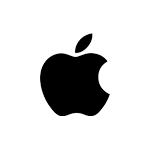 Episode 12 - Love Handles
Lucifer and Chloe investigate a mysterious masked killer who is poisoning college students. They also try to make sense of their new relationship after a long-awaited kiss. Meanwhile, Charlotte visits Dr. Linda for advice on a touchy subject.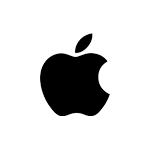 Episode 13 - A Good Day to Die
In order to find the antidote to the Professor's poison, Lucifer travels to Hell to locate the Professor's soul. While he's there, he's forced to confront his guilt about Uriel's death. Even though Mom heads to Hell to get Lucifer back, Lucifer still feels betrayed by his parents because of something he discovers.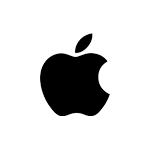 Episode 14 - Candy Morningstar
Two weeks after Chloe's near-death, Lucifer has gone off the grid, cutting off all contact from his family and the police department. He materializes just in time to help solve an up-and-coming guitarist's murder and introduces the department to a ditzy stripper named Candy (guest star LINDSEY GORT)…a new mystery woman in his life. While Lucifer's mom desperately tries to contact her son, Chloe tries to push him away – prompting Lucifer to find a way to prove himself in order to be invited back onto the team.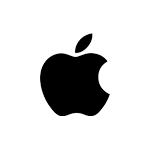 Episode 15 - Deceptive Little Parasite
When it is discovered that the flaming sword is the only hope for the family returning home safely, the pressure is on for Lucifer to control what he has never been able to control before – his emotions – in order to ignite it. Meanwhile, Chloe wants to air some emotions of her own, but when a therapist and head of admissions at a prestigious private school turns up dead, the team must get to the bottom of it.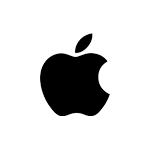 Episode 16 - God Johnson
When a grisly murder takes place at an insane asylum, the prime suspect calls himself God (guest star TIMOTHY OMUNDSON). After realizing that this man could actually be his father, Lucifer struggles with his feelings towards him and tries to find the truth, all while trying to discover who the real killer is.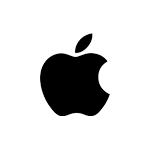 Episode 17 - Sympathy for the Goddess
When the man who had the final piece of the Flaming Sword is murdered and the piece goes missing, Mom joins Chloe and Lucifer on the case to track down the killer. But when Lucifer gets sidelined, Maze recruits him to help save Dr. Linda's endangered career and confronts him about the secrets he's been keeping.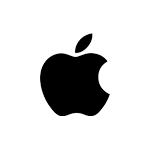 Episode 18 - The Good, the Bad and the Crispy
After Charlotte accidentally charbroils a man to death in self-defense, Lucifer must try to keep Chloe from figuring out the truth. Lucifer puts Maze in charge of finding Charlotte and Amenadiel, who have both gone missing in light of recent circumstances, while he finds a permanent solution for the ticking-time-bomb he calls Mom on the second season finale.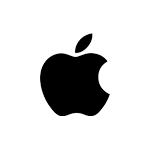 In order to keep our service free we display advertising and may earn affiliate fees for purchases you make on external sites that we partner with.
All content is © 2023 On TV Tonight unless pertaining to advertisers, companies, studios, movies and TV series listed on this site.