Lucifer Season 3 Episodes
Find out where to watch Season 3 of Lucifer tonight
Season 3 Episode Guide
Episode 1 - They're Back, Aren't They?
After a confused Lucifer wakes up in the middle of the desert with his wings back, he recruits the help of Chloe to help figure out what happened to him and why. Upon doing their own research, they come across a crime scene that could be tied to Lucifer's kidnapping. When the Lancaster Police Department gets involved, newcomer Lieutenant Marcus Pierce fails to make a great impression on everyone with his stern demeanor. The investigation goes awry when Lucifer finds himself in another compromising situation and something much darker is revealed in the Season Three premiere.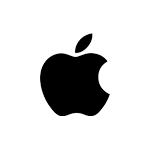 Episode 2 - The One with the Baby Carrot
After Lucifer removes his wings yet again, Linda (series star RACHAEL HARRIS) becomes concerned that he is too focused on tracking down the Sinnerman and neglecting his own well-being. Tensions continue to rise between Lucifer and Chloe, but they realize they must put their differences aside to solve a case in which Lucifer takes a sudden interest. Once Detective Pierce's past is revealed though, everyone realizes that the Sinnerman is much more dangerous than they thought.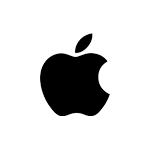 Episode 3 - Mr. and Mrs. Mazikeen Smith
After talking to Lucifer and Linda, Maze realizes that she is looking for more out of life and decides to head to Canada for a tricky case. Chloe however, becomes concerned when she feels that Maze is being deceived by a scheming conman. Upon further investigation, Lucifer and Chloe make a stunning realization when they find that their target may be much closer than they thought.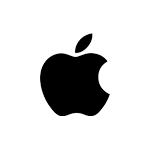 Episode 4 - What Would Lucifer Do?
When a youth counselor is found murdered, Lucifer and Chloe venture into the world of high-end reform programs to find the killer. Meanwhile, Amenadiel adjusts his lifestyle in an attempt to help Lucifer; and Chloe questions Lt. Pierce's feelings towards her.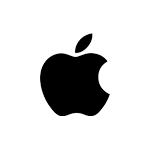 Episode 5 - Welcome Back, Charlotte Richards
When a food chemist is found dead, Lucifer and Chloe's investigation pits them against an unexpected face – criminal defense attorney Charlotte Richards. Everyone is caught off guard when they see her back in the precinct. As Lucifer tries to understand her return, he makes a shocking discovery that helps solve the case.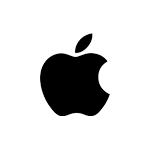 Episode 6 - Vegas with Some Radish
When Lucifer discovers his ex-fake-wife, Candy (guest star LINDSEY GORT) has gone missing, he hightails it to Las Vegas with Ella (series regular AIMEE GARCIA) in tow. Together, the two of them work to find her, but interesting secrets are revealed along the way that could compromise the investigation. Meanwhile, Chloe is upset that Lucifer left on her birthday, so Linda tries to lift her spirits.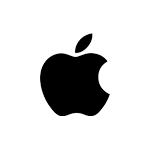 Episode 7 - Off the Record
A reporter seeks revenge after he discovers that Lucifer has been sleeping with his estranged wife. Things get messy, however, when it's revealed that Linda is the reporter's estranged wife. Lucifer's reputation and safety are on the line – especially when a serial killer from the past resurfaces.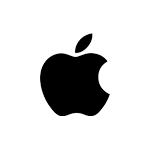 Episode 8 - Chloe Does Lucifer
When a murder is connected to a celebrity dating app, Lucifer and Chloe question all they know about the world of social media in order to solve the case. Meanwhile, Ella tries to avoid Charlotte and Amenadiel helps Linda deal with the death of her ex-husband.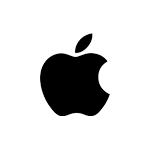 Episode 9 - The Sinnerman
Lucifer is worried when he realizes that recipients of his favors start to turn up dead. After he and Chloe investigate, they are finally brought face-to-face with the Sinnerman (guest star KEVIN CARROLL). Meanhwile, Detective Pierce returns to work after taking a bullet, Charlotte finds a new career and Amenadiel finds a new love interest.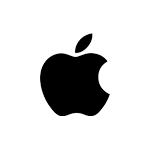 Episode 10 - The Sin Bin
With the Sinnerman in custody, Lucifer is prepared to go to any length to get his devil face back. But with another victim's life on the line, will Lucifer's conscience hinder or help? Meanwhile, Trixie is introduced to Charlotte and questions the relationship she has with her father in the fall finale episode.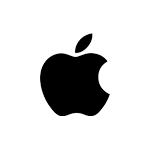 Episode 11 - City of Angels?
In a flashback episode that takes place when Lucifer first came to Los Angeles, Amenadiel comes to retrieve his fallen brother, but is shocked when he is mugged. Amenadiel enlists Lucifer's help to track down the mugger, and Lucifer, in turn, offers his assistance – but only in exchange for a favor. Meanwhile, Chloe and Dan – who are still married – investigate the murder of an MMA fighter at the hands of the same killer who mugged Amenadiel.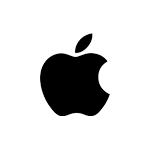 Episode 12 - All About Her
After Lt. Pierce's true identity is revealed, Lucifer tries to figure out his motives. In order to earn Chloe's assistance in his investigation of Pierce, Lucifer goes above and beyond to help her solve the murder of a professional surfer. Meanwhile, Amenadiel deals with a personal health issue.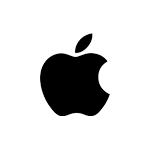 Episode 13 - 'Til Death Do Us Part
When an ecstasy cook-turned-chemistry-teacher is found murdered in a cozy Los Angeles suburb, Lucifer and Pierce must go undercover to help track down the killer. Meanwhile, Maze has a newfound attraction for someone that she used to despise and Charlotte has a revelation.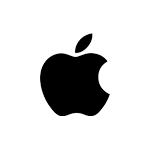 Episode 14 - My Brother's Keeper
When Chloe and Lucifer's investigation into the murder of a diamond thief points to one of Ella's brothers as the main suspect, Ella is driven to prove her brother's innocence and recruits an unlikely ally. Meanwhile, Linda is upset when Charlotte comes to her for help and Detective Pierce hashes out his issue with Amenadiel.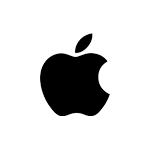 Episode 15 - High School Poppycock
When a best-selling novelist is murdered, Lucifer and Chloe discover that her books are based on real people from her past, and must infiltrate her high school reunion in order to catch her killer. Meanwhile, Amenadiel and Linda struggle with making their relationship public.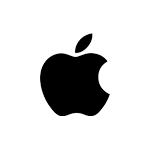 Episode 16 - Infernal Guinea Pig
When a murder investigation reveals the dark side of Hollywood, Chloe puts her life on the line to protect an innocent victim. Then, Lucifer comes up with a hell-raising scheme to help Cain, but when Amenadiel and Maze get involved, things don't go quite as planned.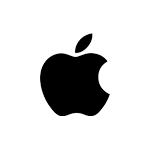 Episode 17 - Let Pinhead Sing!
When a superstar singer's life is threatened, the team is thrust into the world of big-ticket stadium shows, crazed fans and divas – giving Lucifer a run for his money. Meanwhile, Charlotte tries to help Linda and Maze repair their friendship.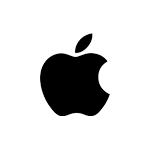 Episode 18 - The Last Heartbreak
As Chloe and Lucifer go on the hunt for a serial killer targeting couples in love, Pierce realizes the case is connected to a murder he previously solved…in 1958. Then, Lucifer becomes upset when Pierce has a change of heart about an important decision.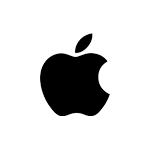 Episode 19 - Orange Is the New Maze
When Maze is the prime suspect in a murder, Lucifer and Chloe enter the world of bounty hunting to investigate. Maze decides she wants to go back to Hell, but after Lucifer refuses, she turns to Pierce for help. Meanwhile, Charlotte's sanity is questioned when she makes a big discovery and Chloe admits she's dating someone.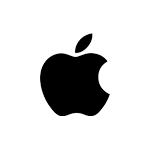 Episode 20 - The Angel of San Bernardino
Lucifer and Chloe investigate a murder during which a witness claims a winged guardian angel saved her life, causing Lucifer to become paranoid about his own actions. Meanwhile, Pierce and Chloe's relationship takes an interesting turn and Lucifer discovers something that could change everything.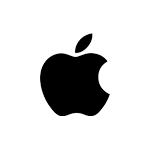 Episode 21 - Anything Pierce Can Do I Can Do Better
When a prima ballerina is brutally murdered, Lucifer helps Chloe solve the case and attempts to keep her focus away from Pierce. Amenadiel begs Charlotte to help him with an important plan, and Maze remains devoted to a task from which Pierce asked her to back away. Then, Chloe confronts Lucifer about his meddling in her life, but as he's about to make a huge confession, he finds out something that changes everything.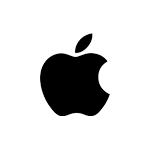 Episode 22 - All Hands On Decker
When Chloe takes some time off, Lucifer is forced to work with Dan on a murder case involving a dog show. Meanwhile, Charlotte and Maze have differing ideas for Chloe's party, and after a wild night, Chloe rethinks a life-changing decision.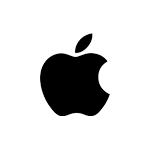 Episode 23 - Quintessential Deckerstar
When Lucifer and Chloe investigate the death of a woman, they discover that they may be pursuing the wrong suspect. Then, Charlotte risks her safety when she decides to take matters into her own hands. And just as Lucifer makes a huge confession, he gets a tragic phone call that changes everything.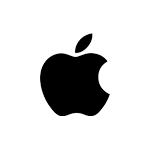 Episode 24 - A Devil of My Word
Shocked by the death of their friend, Chloe, Lucifer and the rest of the team work together to investigate and take down the killer. Then, Lucifer has an epiphany, Maze decides to mend her broken friendship, and Chloe finally sees the truth in the third season finale.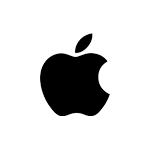 Episode 25 - Bonus Episode: Boo Normal
As Lucifer and the team investigate the murder of a child psychiatrist, Ella thinks about a big childhood secret she's been hiding.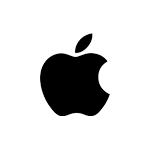 Episode 26 - Bonus Episode: Once Upon a Time
After Lucifer's mom creates an alternate dimension, Lucifer now lives in a world where he not only has never met Chloe, but is granted the freedom of choice.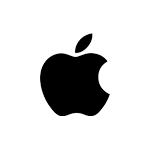 In order to keep our service free we display advertising and may earn affiliate fees for purchases you make on external sites that we partner with.
All content is © 2023 On TV Tonight unless pertaining to advertisers, companies, studios, movies and TV series listed on this site.