Magic City Season 1 Episodes
Find out how to watch Season 1 of Magic City tonight
Season 1 Episode Guide
Episode 1 - The Year of the Fin
Ike Evans, owner of Miami Beach's most glamorous hotel, needs his 1958 New Year's Eve concert to be a smash in order to keep his seemingly perfect world spinning. When he strikes a deal with the devil – local mobster Ben Diamond – to ensure success, Ike unwittingly sets in motion a chain of events that will unravel his life and threaten his beloved family.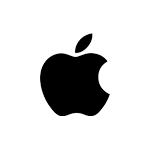 Episode 2 - Feeding Frenzy
While Ike grapples with the disappearance of his friend Mike Strauss, Miami's DA Jack Klein decides the best way to attack organized crime is through the lobby of the Miramar Playa Hotel…and the best way into the Miramar Playa may be through Ike's law-student son, Danny. Meanwhile, Stevie Evans' affair with mob-boss wife Lily Diamond heats up. Daughter Lauren's bat mitzvah is the only bright spot in Ike's increasingly complicated world.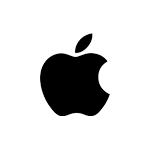 Episode 3 - Castles Made of Sand
Landing the Miss 1959 Pageant is a coup for the Miramar Playa Hotel, but Ike is distracted by his efforts to bribe government officials to legalize casino gambling on the beach. A friend from the past reminds Vera of all she's given up to be a wife and mother, and Ben Diamond wonders if wife Lily is being faithful. Desperate to sever ties with Ben, Ike reaches out to his former sister-in-law — moneyed, elegant Meg Bannock. But nothing will be easy for Ike, especially not after Mike Strauss's dead body is found in the Everglades.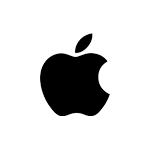 Episode 4 - Atonement
Ike and DA Jack Klein face off after Jack interrupts Mike Strauss's funeral to seize his body as evidence. Vera reveals political savvy in securing Jackie Kennedy as her charity luncheon co-host but laments not yet having her own children with Ike. While hotel general manager Victor reaches out to mysterious new friends to help get his wife out of Cuba, Ben Diamond brings in a professional to tie up loose ends. When Danny is attacked during a hotel break-in, Ike vows to go to any lengths necessary to protect those he holds dear.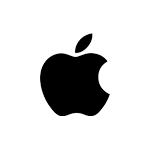 Episode 5 - Suicide Blonde
Seeking redemption for the murder of Mike Strauss, Ike is determined to save call girl Judi Silver from the wrath of Ben Diamond. Meanwhile, Dave — the diving act at the Miramar Playa Hotel by day and burglar by night — revels in the stolen Polaroid's that prove Stevie is having an affair with Lily. Vera tries a mystical approach to getting pregnant, while Danny and housekeeper Mercedes advance their sweet mutual crush with a first kiss. Jack Klein ramps up his investigation just as Ike crosses a moral line that will put him right in the DA's sights.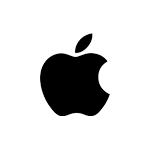 Episode 6 - The Harder They Fall
As the Miramar Playa Hotel prepares to host a nationally televised boxing match, Ben Diamond unveils a scheme to make major money on the fight. Ike gets swept into the betting with disastrous results, while Vera faces her own disappointment when Jackie Kennedy fails to show for her luncheon. After interviewing for a job with Jack Klein, Danny inadvertently receives proof of Stevie's affair with Lily in the form of blackmail photos from Divin' Dave. Meanwhile Klein, determined to find the missing Judi Silver, dredges the quarry where Mike Strauss's body was found and discovers something that will change Ike's life forever.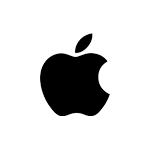 Episode 7 - Who's the Horse and Who's the Rider?
Revealing photos in hand, Danny confronts Stevie about his affair with Lily and uses his new connection with Jack Klein's office to uncover the culprit behind the blackmail plot. Klein presents Ike with damning evidence linking him to a murder investigation, and Ike receives more bad news when Meg Bannock refuses his offer to buy in to the Miramar Playa Hotel. Struggling with her inability to have children, Vera reflects on her time as a star at the Tropicana and offers to set up a new show at the hotel. Stevie slyly enlists Ben Diamond's help in eliminating Divin' Dave as a problem, but when Ike gets caught lying to Ben, he must make a deal that will shake the very foundation of his beloved hotel.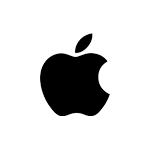 Episode 8 - Time and Tide
When newly returned Judi Silver falls into Jack Klein's hands, Ike's carefully crafted world begins to crumble. Tragic news reaches Victor just as Mercedes prepares to start her new life as a stewardess and takes her relationship with Danny to the next level. Lily pushes her affair with Stevie into even more treacherous territory, while Vera flirts with the past to secure a prestigious commitment for the Miramar Playa Hotel. Juggling family responsibilities, the demands of Ben Diamond, and the expectations of new business partner Meg Bannock, Ike looks ahead to a future both bright with promise and fraught with danger.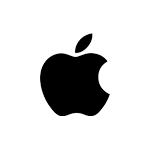 In order to keep our service free we display advertising and may earn affiliate fees for purchases you make on external sites that we partner with.
All content is © 2023 On TV Tonight unless pertaining to advertisers, companies, studios, movies and TV series listed on this site.