Schitt's Creek Season 4 Episodes
Find out how to watch Season 4 of Schitt's Creek tonight
Season 4 Episode Guide
Episode 1 - Dead Guy in Room 4
Moira believes she is the cause of a man's death at the motel and fears the legal repercussions. Johnny and Stevie attempt to keep the motel guests distracted while they deal with the removal of the dead body. Alexis helps Ted interview candidates for the vet clinic and uses some unconventional interview techniques. At the store, Patrick and David test the waters of their new relationship.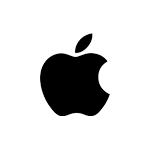 Episode 2 - Pregnancy Test
After Johnny finds a positive pregnancy test in Alexis's garbage, Johnny and Moira consider the potential implications of an unexpected pregnancy, but when Johnny tries to broach the subject with Alexis, she is distracted with her college enrollment application. David and Patrick desperately search for a place to hook up, and are forced to consider Stevie's offer of a private space.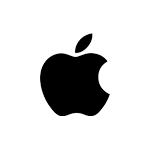 Episode 3 - Asbestos Fest
Moira prepares for her one-woman show "One Crazy Summer: the Patty Hearst Story," at the annual Schitt's Creek Asbestos Fest, but with its intricate, complex dance routine, Moira's worries she won't be able to pull it off. Meanwhile, David basks in the constant flattery from a group of teens that hang around the store, but is livid when Alexis points out it might be a big charade. Johnny looks to hire new help for the motel and Roland claims to have the perfect man for the job.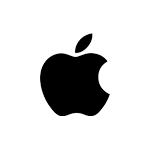 Episode 4 - Girls' Night
Moira chauffeurs Alexis and Twyla on their girls' night out at a bar, doling out unsolicited romantic advice. At the motel, Roland builds a man cave in the office instead of doing actual work, forcing Johnny to reconsider Roland's employment. With Stevie's help, Patrick rearranges some products in the store to illustrate David's inability to compromise, and David tries his best to conciliate.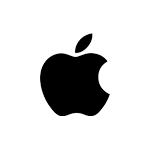 Episode 5 - RIP Moira Rose
Moira is horrified to learn there's a rumour of her death circulating online, but when she reads the heartfelt condolences from her former Hollywood co-stars, she starts to relish it. Meanwhile, Roland asks Johnny to be the godfather to Roland and Jocelyn's child, leading Johnny to search for ways to politely decline. David and Alexis go on a buying trip to a local farm, and Alexis soon realizes that she has a connection to the farmer, which puts her in an awkward position.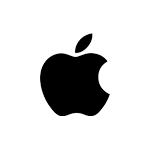 Episode 6 - Open Mic
David and Patrick throw an open mic night to help promote Rose Apothecary, but when Patrick announces he'll be performing, David gets cold feet. Johnny and Alexis begin re-branding the motel, but Stevie is apprehensive, fearing that they're expanding too quickly. Moira accidentally finds out the gender of the Schitts' baby, and tries desperately to keep it a secret.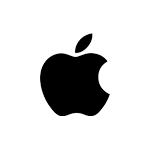 Episode 7 - The Barbecue
Johnny and Moira throw a family barbecue with the intention of getting to know Patrick a little bit better, as they believe this to be the longest relationship David has ever had. But David is worried about inflicting his family upon Patrick and tries to keep them apart. Meanwhile, Alexis receives a mysterious text from Ted, and with the help of a new friend, decides to investigate.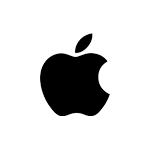 Episode 8 - The Jazzaguy
After the barbecue fiasco, Stevie takes David to a spa for some much-needed wallowing. Unfortunately, she has chosen a honeymoon package, which just rubs salt in the wound. Johnny steps in at a Jazzagals rehearsal and wows everyone with his skills, but Moira is not fully on board with her husband's new involvement in her social life. Alexis tests out a dating app and goes on a date with a cute local.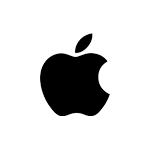 Episode 9 - The Olive Branch
David finally returns to work, hoping to get back together with Patrick, but learns that he may have left things too long. Moira discourages Alexis from pitching a singles night event at Town Hall, then accidentally finds herself pitching the idea as her own. Johnny buys Stevie a thank you gift for all of Stevie's hard work at the motel, but Stevie takes it the wrong way.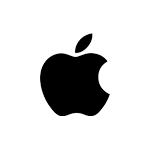 Episode 10 - Baby Sprinkle
Alexis runs into an old friend who offers her an intriguing job opportunity, leading Alexis to take stock of her current situation. Johnny and Moira attend a lock and key singles event solely to observe, but the matchmaker encourages them to join in. David accepts Jocelyn's desperate plea to plan her baby shower, but Jocelyn is soon questioning whether David is more help or harm.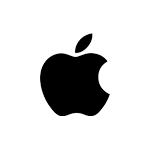 Episode 11 - The Rollout
Moira is summoned for jury duty, so she prepares her excuses for a dismissal, but when she finds out the nature of the case, her interest is piqued. Johnny blames David's Rose Apothecary products for a rash outbreak at the motel, so David has to quickly recall the product before it spreads to all of his clients. Alexis runs into Mutt and opens up to him about her feelings for Ted.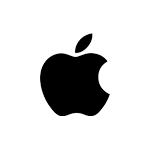 Episode 12 - Singles Week
Out-of-the-blue Patrick tells David he loves him, leaving David flustered and unsure of how to respond. Alexis and Moira are about to kick off Singles Week when Jocelyn goes into labour, so Moira reluctantly leaves Alexis in charge. Johnny finally gets Roland to take on more responsibility at the motel, but in doing so realizes he may have inadvertently caused Roland to miss the birth of his child.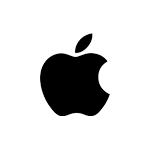 In order to keep our service free we display advertising and may earn affiliate fees for purchases you make on external sites that we partner with.
All content is © 2023 On TV Tonight unless pertaining to advertisers, companies, studios, movies and TV series listed on this site.