Shark Tank Season 7 Episodes
Find out where to watch Season 7 of Shark Tank tonight
Season 7 Episode Guide
Episode 1 - Episode 701
Season 7 begins with Ashton Kutcher appearing as a "guest shark." Products being pitched include a device to make feeding a baby easier; a new high-tech form of wearable transportation; old-fashioned drinking vinegars; and a solution to crowd-hack-attacks on credit and debit cards. Also: The founders of Pipcorn and Scratch and Grain offer updates on their companies.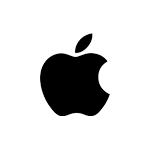 Episode 2 - Episode 702
The Sharks consider investing in a twist on traditional hummus, eyelash extensions and edible cups; and an update is given on the Red Dress Boutique from Season 6. Also: Two brothers from Paradise Valley, Ariz., arrive in tuxedos to pitch their solution to forgotten computer passwords.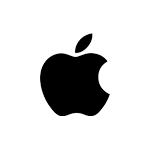 Episode 3 - Episode 703
Talent manager Troy Carter, the founder, chairman and CEO of Atom Factory, appears as a "guest shark." Included: A duo from Dallas pitch their eclectic sock of the month club subscription; an entrepreneur from Springdale, MD., has a valet and garage parking app; and parents tout the benefits of their grippy balm that keeps eyeglasses from slipping. Also: a look back at several of Kevin O'Leary's past deals.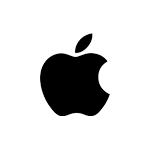 Episode 4 - Episode 706
A dad pitches his potty-training device; and three friends from Los Angeles hope to start a tasty trend with their baked-to-order sweets. Also: an update on an inspirational toy business invested in by Mark Cuban during Season 6.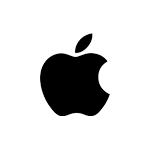 Episode 5 - Episode 705
The Sharks bid over the asking price for one product; another pitch elicits a negative response; and two different entrepreneurs try to attract bids for a full-length mirror designed to build self-esteem and redefined drones. Also: Parents from Salem, Mass., try to manage excess Halloween candy; a duo from Pacific Palisades, Cal., make the panel swoon with their premium beef jerky; and Lori Grenier offers an update on her investment in the New York City-based Bantam Bagels.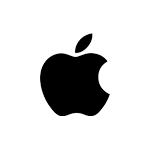 Episode 6 - Episode 704
Self-made billionaire Chris Sacca joins the Sharks and ends up in a battle with Lori Greiner over a tech education business started by two sisters from Pomona, Cal. Also: Chicago sports fans pitch a specialized version of a popular home rental Web site; an entrepreneur reveals a unique twist on a popular hot drink; an inventor from Portland, Ore., has a device that can inflate objects in mere seconds; and a Houston woman offers an update after not securing a deal for her loofah soap company.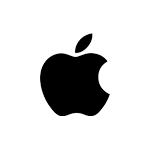 Episode 7 - Episode 708
Jimmy Kimmel and sidekick Guillermo return to the Tank with what they believe is another revolutionary idea.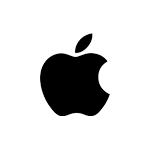 Episode 8 - Episode 709
Millennial entrepreneurs are featured, including a man from New York City who pitches a product that he believes is essential in every college dorm room; and later, two Harvard grads have a formula for fixing shrunken sweaters. Also: A California surfer dude surprises the Sharks with a lucrative proposition; and Daymond John visits the White House.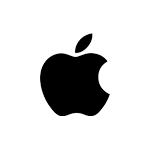 Episode 9 - Episode 711
An entrepreneur presents a new recreational sport, two brothers design a fashion brand, a couple devises a solution to the missing sock.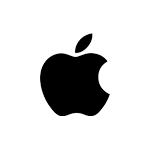 Episode 10 - Episode 714
An entrepreneur from Mill Valley, Cal., uses a surprising labor force to create her product; a college student from San Diego offers the Sharks a chance to try a grown-up version of a favorite childhood toy; and beauty industry experts from New York City pitch their innovations. Also: an update on a line of plush slippers invested in by Robert Herjavec during Season 5.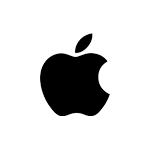 Episode 11 - Episode 712
The Sharks hear pitches appropriate for the holiday season; two Philadelphia women demonstrate their all-natural deodorant made from activated charcoal; and Daymond John holds a workshop featuring special guest chef Rocco DiSpirito. Also: a high-tech way to deck the halls; whimsical knit hats; and a line of pop-up greeting cards.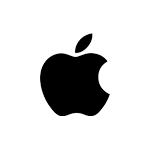 Episode 12 - Episode 713
Entrepreneurs pitch their ideas for a heavy-equipment adventure company; and a protein-filled pancake mix. Also: A Secret Service agent from Woodbridge, Va., has a solution for men who want to keep their ties looking sharp; and there's an update on Cousins Maine Lobster, which Barbara invested in during Season 4.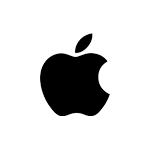 Episode 13 - Episode 715
A Shark declares one pitchperson would drive them nuts. Products include a breath freshener with dual uses, a functional kid's placemat, and an "ugly" produce subscription service. Also: a follow-up on the Houston-based founders of LuminAID solar inflatable lights, which Mark Cuban invested in during Season 6.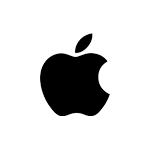 Episode 14 - Episode 707
Twitter investor Chris Sacca appears as a guest on the panel. Pitches include a device for babies to stay on track and parents to stay sane; an online business that can ease the pain of paying for college; and a tech solution to parking tickets. Also: a follow-up on the events company Rugged Races, which Mark Cuban invested in during Season 5.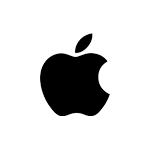 Episode 15 - Episode 716
A college student from Las Vegas wants to help others improve their SAT scores; exercise enthusiasts from Jenison, Mich., have invented what they believe is the perfect sports bra; two Denver millennials have a high-tech backpack company to pitch to the Sharks; and a serial entrepreneur and his two business partners have a lot riding on a cooling appliance for outdoor use. Also: an update on Chapul Cricket Bars, which Mark Cuban invested in during Season 5.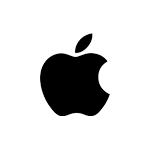 Episode 16 - Episode 719
Veteran and military spouse entrepreneurs try to drum up support. Included: a handbag company that uses upcycled materials, but charges $200 or higher for the product; "smart" gloves that can be used on the ski slopes and motorcycles; a personal organization business that promises to keep homes "majorly" decluttered; and two former Army Rangers who promote peace in dangerous places. Also: an update on an Air Force vet who makes canine meal bars invested in by Daymond John during Season 6.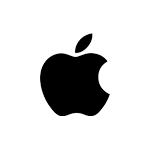 Episode 17 - Episode 721
An entrepreneur pitches a smart plate containing food-recognition technology that could solve all your dieting problems; two energetic women have created a sweetener that tastes like honey, but is not made by bees; the Sharks crack up at the sight of an entrepreneur's unique spa business for babies; and a perhaps too-confident Stanford grad believes he's at the forefront of where high tech meets fashion for men's custom shirts. In a follow-up on Ilumi, the company in which Mark Cuban invested in during Season 5, we see how their wirelessly controlled LED lights have illuminated the business world.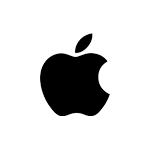 Episode 18 - Episode 717
A 16-year-old environmentalist has an eco-friendly way to say goodbye to plastic bottles; a former soap star villainess wants the sharks to make a deal with her one-piece swimsuit that can keep you sun-safe and stylish; two men pitch an app that creates exercise playlists for the everyday person; and a man promises to expose the hidden, dirty secrets lurking in your mattress. Plus, a follow-up on Signal Vault that protects consumers from crowd-hack-attacks, in which Lori Greiner and Robert Herjavec invested in during Season 7.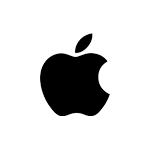 Episode 19 - Episode 718
In this patriotic episode, entrepreneurs try to sell the Sharks on their made-in-America products. Two business partners believe they have created the perfect fire-starting solution; a small-town couple built their successful family-owned restaurant from the ground up and now want to sell their most popular item across the country; two fitness buffs are confident that their space-saving equipment will transform the way Americans work out at home; Plus, a follow-up on Three Jerks Jerky in which Daymond John invested earlier this season.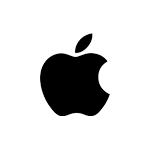 Episode 20 - Episode 720
A Las Vegas woman pitches a product that can help relieve back pain; a brother and sister who call themselves the "Ice Siblings" talk about a cool way to reduce muscle inflammation; a mechanical engineer from Emeryville, Cal., demonstrates his high-tech bike lock; and the Sharks are served gourmet tea shots. Also: an update on a Philadelphia duo's all-natural deodorant invested in by Barbara during Season 7.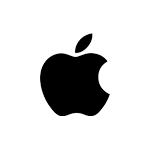 Episode 21 - Episode 727
Products include a motion-activated toilet light; an alternative to traditional beer; and interactive pet toys. Also: A self-proclaimed introvert pitches fashions with unusual flair; and an update is offered on the Lose 12 Inches workout program, which Daymond John invested in during Season 4.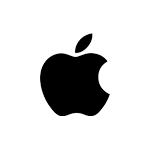 Episode 22 - Episode 725
Two beer enthusiasts from Pittsburgh believe they have come up with the second-best invention of all time; a former aerospace engineer is determined to reinvent the vending machine; a pair from Austin pitch a safe bug repellent for household pets; and the Sharks taste-test a line of vegetable smoothies. Also: an update on Kevin O'Leary's investment in a line of intricate pop-up greeting cards.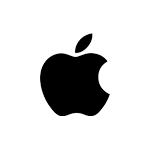 Episode 23 - Episode 728
Two guys claim to have a cure for people who are addicted to their cell phones; the Sharks are presented with the "coolest" toolbox ever made; things get emotional when Orlando entrepreneurs talk about the inspiration behind their wireless cuddly toy that tells math and science stories to children; and a pair of pet lovers from Austin pitch their one-of-a-kind accessories. Also: Lori Greiner takes 10 of the companies she has invested in to a Florida trade show.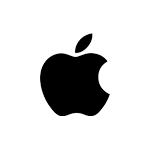 Episode 24 - Episode 710
Ashton Kutcher joins the Sharks, who consider pitches for a way to instantly check a pet's health; hand-held surfing boards; fashionable headphones geared towards female consumers; and an idea to utilize the unused space on a cell phone's backside. Also: Barbara Corcoran meets with several of her entrepreneurs in Cabo San Lucas, Mexico.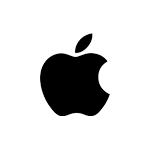 Episode 25 - Episode 723
Two Denver high-school freshmen think they have a tasty way to improve the ice cream cone; an entrepreneur from Bend, Ore., puts an athletic twist on a kid stroller; an Austin woman contends her kids' line is intended to make the lives of parents easier; and a magician duo from Las Vegas perform for the Sharks. Also: an update on Mark Cuban's Season 6 investment in Gameday Couture.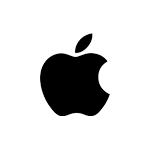 Episode 26 - Episode 724
Two billionaire Sharks battle over a San Francisco developer's early education software platform. Other pitches include a fashion networking mobile app; a convenient way to access umbrellas when it rains; and a way to make healthy eating more enjoyable for kids. Also: an update on Robert Herjavec's Season 6 investment in Keen Home.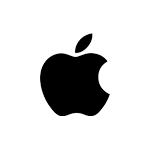 Episode 27 - Episode 729
The Sharks have front-row seats when a hairstylist gives herself a trim as part of her product demo; and a baker hopes healthy frosting creations make for an irresistible deal.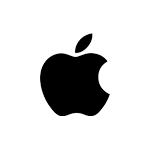 Episode 28 - Episode 722
A former business analyst presents the Sharks with an idea for an adults-only sleepaway camp, with the promise of s'more fun; and a 15-year-old entrepreneur claims to have created better equipment for her favorite sport.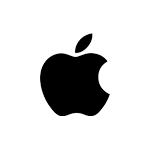 Episode 29 - Episode 726
A heated exchange takes place in the Season 7 finale when a Shark's temper is lost after an entrepreneur refuses an offer "for personal reasons." Other highlights include a line of healthy treats made just for women; a rare second chance to strike a deal; and updates on some viewer favorites.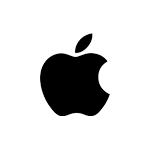 In order to keep our service free we display advertising and may earn affiliate fees for purchases you make on external sites that we partner with.
All content is © 2023 On TV Tonight unless pertaining to advertisers, companies, studios, movies and TV series listed on this site.