Shark Tank Season 8 Episodes
Find out where to watch Season 8 of Shark Tank tonight
Season 8 Episode Guide
Episode 1 - Episode 801
Season 8 begins with six Sharks in the tank. Included: Pittsburgh Steelers wide receiver Antonio Brown touts the benefits of personalized shoe slides; a high-school junior pitches an app that can stop cyberbullying messages; a New Jersey duo try to create a buzz for their at-home beer dispenser; and a Utah woman shares the heartwarming story behind her chicken soup business. Also: an update on an SAT prep course invested in by Mark Cuban.
Episode 2 - Episode 802
A self-proclaimed "culinary ninja" from Reno, Nev., gives a poetic pitch for his heat-and-eat paleo meals; a father-son team attempt to reel the Sharks in with their high-tech device for catching fish hooks; a mother from Seattle jeopardizes a valuable offer by choosing to hear what the others have to say; Daymond John proclaims a Miami entrepreneur the "best salesman he has seen"; and an update is provided on Kevin O'Leary's Season 7 investment in a motion-activated toilet-bowl light.
Episode 3 - Episode 804
Cookie legend Wally Amos appears before the Sharks to tout his new creation; Barbara Corcoran is moved by the tenacity of two sisters pitching a swimsuit business; and Daymond John offers an update on his participation in the Global Entrepreneurship Summit hosted by President Obama. Also: An invention for saving damaged tech devices is put to the test; and a bidding war ensues over the bright idea to put safety light clips on running shoes.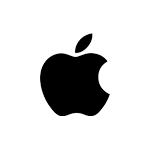 Episode 4 - Episode 803
A modern-day Willy Wonka pitches his family's patented chocolate candy with a toy inside; two sister "kidpreneurs" from Memphis have designed body lotions and sprays just for tween and teen girls; a veteran in the food biz is encouraged to make counter offers for his device that turns butter into a spray; and a New Yorker pair win over the Sharks with their ingenious invention for high heels. Also: an update on non-slip protective gloves invested in by Robert Herjavec during Season 6.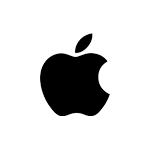 Episode 5 - Episode 806
Kevin O'Leary's rags-to-riches life story is highlighted. Also: A stay-at-home mom from Oregon learns a valuable business lesson; a teenager with a passion for all things maple asks for help getting his delicious product to the masses; a Houston woman puts everything on the line for her clever kitchen accessory; and the Sharks are pitched a new type of tags for dog lovers.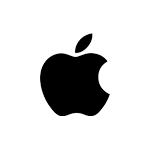 Episode 6 - Episode 805
A young man who applied four times to be on "Shark Tank" finally gets his chance when he pitches a gimmicky business that delivers an unusual twist to a common vegetable; a barbecue sauce receives high praise; two millennial entrepreneurs take some of the hassle out of luggage and packing when traveling; and a biochemist from Chapel Hill, N.C., comes up with a device to ensure protection from the sun. Also: an update on Barbara Corcoran's Season 5 investment in the Grace and Lace accessory line.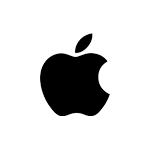 Episode 7 - Episode 808
A Utah woman shocks the Sharks by revealing she had to sell off 75% of her faux flower business in order to keep it alive; two California men demonstrate a revolutionary technology to test mercury levels in fish; a Houston entrepreneur presents testimonials from two athletes; and a millennial from Pittsburgh looks for help financing her fashion brand geared towards the social media generation. Also: an update on Kevin O'Leary's Season 4 investment in Wicked Good Cupcakes.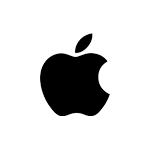 Episode 8 - Episode 809
Billionaire investor Chris Sacca argues with Mark Cuban over a business model for making house hunting easier; a 10-year-old boy from Colorado pitches his lemonade-stand business; a Texas mom designs covers for infant car seats that are proudly made in America; and an Austin food truck entrepreneur appears on the show after three tries. Also: an update on Chris and Mark's Season 7 investment in Rent Like a Champion.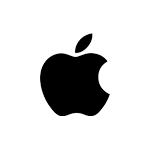 Episode 9 - Episode 810
A couple from San Diego use adorable puppies to promote their subscription service; a Boston woman shares her passion for algae as a nutritional health supplement; two Las Vegas buddies see a need for apparel geared to athletic builds; and a Wisconsin fisherman tries to make a deal for his special cutting tool. Also: an update on Lori Greiner's Season 6 investment in Bantam Bagels.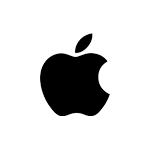 Episode 10 - Episode 807
Silicon Valley billionaire investor Chris Sacca is present for a pitch with a $40 million evaluation. Among the products featured: an electric skateboard business; human-quality pet food delivered fresh to the customer's door; chewable coffee products; and a way to simplify at-home cooking. Also: An update on Simply Fit Board, which Lori Greiner invested in during Season 7.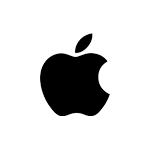 Episode 11 - Episode 812
Mark Cuban visits his Pittsburgh high school; and the Sharks receive a flurry of pitches for businesses and products geared for the holiday season. Included: a single mom who works with Santa Claus; a better designed winter glove; and an idea for making gift-giving more personalized.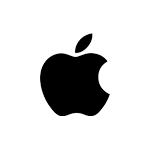 Episode 12 - Episode 813
Parents create dolls to inspire self-esteem in girls of color, like their own young daughters; a cat-loving couple from Portland, Ore., pitch a product to purr-fectly groom a pet; a husband and wife from New York have a one-stop online shop for replacing men's outworn undergarments; and a former Navy SEAL from Austin wants to make a deal for his patriotic coffee business. Also: an update on Drain Strain, which Robert Herjavec invested in during Season 6.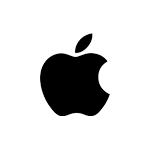 Episode 13 - Episode 811
A single mom from Allen, Texas, pitches an eco-friendly method for disposing cooking grease; a young man from Ukraine impresses the Sharks with his knowledge of building block toys; a Pittsburgh mother is enthusiastic about her line of nursing apparel; and a yoga enthusiast from New York hopes that her limited experience doesn't prevent a deal for her modern take on leg warmers. Also: Daymond John visits his Queens neighborhood during a profile highlighting his entrepreneurial success.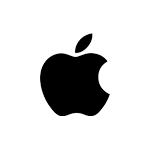 Episode 14 - Episode 815
A Massachusetts couple pitch an idea that capitalizes on the tiny house trend; the Sharks are asked to invest in buggy snack chips; a Minneapolis concertgoer sings the praises of his protective earplugs; and a Texas couple try to win a deal for their modern version of a favorite childhood toy. Also: A profile of real-estate mogul Barbara Corcoran includes a visit to her hometown of Edgewater, N.J.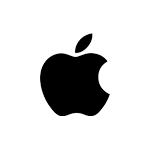 Episode 15 - Episode 814
A professional bodybuilder from Nevada impresses the Sharks with his unique cooler; a mom asks "Uncle Wonderful" for help while she pitches her stylish version of a baby mat; and two California surfers want to make a deal for their portable pressurized shower kit. Also: a follow-up on Season 4's Tom and Chee grilled cheese sandwich business.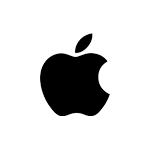 Episode 16 - Episode 816
A firefighter and his wife hope the Sharks make a smoking hot deal for their durable bags; and a pediatric nurse from Boston pitches a vibrating mat that can calm a crying baby. Other products include a healing ointment made from essential oils; and a natural fruit snack that contains acai. Also: a follow-up on R. Riveter, which Mark Cuban invested in during Season 7.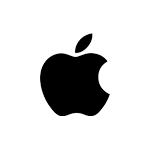 Episode 17 - Episode 817
Two former Google employees from Boulder, Colo., have developed a subscription service that teaches kids how to code; and a woman from New York has designed a voice mail app for children. Other pitches come from a self-proclaimed plant killer; and two New Yorkers who boast about changing a dynamic in the hotel industry. Finally, an update on the InstaFire fire-starting kit, which Mark Cuban and Lori Greiner invested in during Season 7.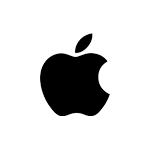 Episode 18 - Episode 818
Millennial entrepreneurs are featured, one of whom will make a deal that takes "Shark Tank" across the $100 million threshold. Included: Artificial-free nutrients are pitched as the future of food supplements; a woman from Scranton, Pa., asks for help propelling her training and educational courses for would-be drone pilots; two college friends want to make a deal for their elephant-themed apparel; and a San Diego trio introduce a stylish option to the standard beach towel.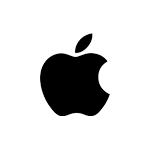 Episode 19 - Episode 819
A working mom from San Diego impresses the Sharks with how she found time to create a special tool that helps women everywhere; two brothers from Agoura Hills, Cal., recycle old billboards that would otherwise go into landfills; and the Sharks have high compliments for revolutionary lozenges that can prevent overeating. Also: Robert Herjavec recalls how he arrived to North America from Eastern Europe with his parents after escaping Communism in the former Yugoslavia.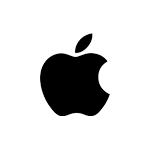 Episode 20 - Episode 822
Pitches include a wine for cats; a maintenance-free garden; a new kind of chopstick; and a portable shelter for soccer parents. Also: a follow-up with the Chicago trio behind Dude Products, the manly, durable wipes that Mark Cuban invested in during Season 7.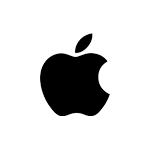 Episode 21 - Episode 823
Two Chicago entrepreneurs bring a live guard llama into the Tank to demonstrate their product. Also: a safer take on the bicycle; an app that helps shoppers and diners earn free parking in exchange for their business; and a free photo-printing service. Also, a follow-up with former professional football player Al "Bubba" Baker from Avon, Ohio, and his de-boned rib steaks known as Bubba's Boneless Ribs, which Daymond John invested in during Season 5.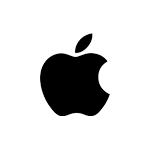 Episode 22 - Episode 820
Newlyweds and bodybuilders from Dallas create a fitness apparel line that caters to the woman who loves building her booty; two friends from San Marcos, Cal., need help to grow their no-spill, portable and stemless wine glass business; a Ph.D. scientist and surfer from Honolulu, Hawaii, invent a rescue signal for people that could make the difference between life and death; and two entrepreneurs from New Albany, Ohio, hope for a deal with their unique slash-proof and water-resistant backpacks.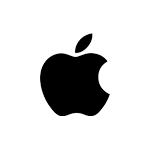 Episode 23 - Episode 824
U.S. Army veterans from Chicago hope to empower farmers in a war-torn country by helping them cultivate and harvest saffron. Other pitches include an undershirt that prevents embarrassing sweat stains; a belt buckle that doubles as a wallet; and a multipurpose mixing bowl with a unique spout. Also: a follow-up with the founders of the 3-D greeting cards LovePop, which Kevin O'Leary invested in during Season 7.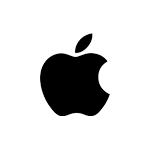 Episode 24 - Episode 826
In the Season 8 finale, a male model is brought into the Tank to demonstrate how a franchised art studio works; two men have a futuristic version of a notebook that sends writing wirelessly; a pair of entrepreneurs hope to capitalize on the desire to attract a mate with haircare products infused with pheromones; and a divorced mom shows the Sharks how brides can bag up their wedding gowns so they can use the bathroom on their own.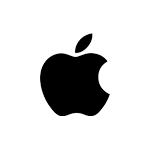 In order to keep our service free we display advertising and may earn affiliate fees for purchases you make on external sites that we partner with.
All content is © 2023 On TV Tonight unless pertaining to advertisers, companies, studios, movies and TV series listed on this site.