Bob's Burgers Season 1 Episodes
Find out where to watch Season 1 of Bob's Burgers tonight
Season 1 Episode Guide
Episode 1 - Human Flesh
Bob rallies the team to cook up some business for Grand Re-Re-Re-Opening of Bob's Burgers, sending middle child Gene to push samples in the streets, eldest daughter Tina to work the grill and youngest daughter Louise to staff the counter. The day takes an unexpected turn when the health inspector pays a visit because of a little rumor Louise started during "show and tell" at school.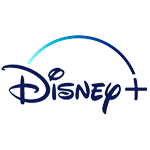 Episode 2 - Crawl Space
When Bob learns that Linda's parents are coming for a visit, he takes drastic measures to avoid having contact with them. While fixing a leak in the attic, he pretends to get stuck while investigating a series of Prohibition Era passageways behind the walls. Bob manages to run the restaurant by ordering the family around from the safety of his wall maze, but then actually becomes stuck and begins to get a touch of cabin fever.
Episode 3 - Sacred Cow
When a controversial documentary filmmaker places a live cow outside of the family restaurant to make a statement, Bob is livid when it starts to scare away customers. However, to everyone's surprise, Bob treats the cow like a member of the family.
Episode 4 - Sexy Dance Fighting
When Tina has a panic attack because her school crush has moved away and she'll never be able to play kickball with him again, Louise and Gene take her to see a new business that just opened up around the corner. It turns out to be a Capoeira Class, which is something akin to sexy dance fighting. Tina thinks it's exotic and is immediately smitten with the bare chested, long-haired instructor: Jairo. She signs up for an 8 class session, and quickly becomes obsessed with Capoeira and everything Jairo says.
Episode 5 - Hamburger Dinner Theater
Knowing that Bob hates dinner theater, Linda lies and says she's going to a strip club for a friend's bachelorette party, but Bob knows she's up to something; and that something is dinner theater. He complains that for days after a show she sings everything instead of just talking. It's neither dinner nor theater - it's the imitation cheese of theater. As Linda is regaling their neighbor Mort about the show, he points out that, with the restaurant she's already halfway to her own dinner theatre show. Before Bob knows what's happening Linda and the kids have come up with a theme: Mass Murder Mystery Musical Show. Bob reluctantly agrees to a three day run of the show.
Episode 6 - Sheesh! Cab, Bob?
Linda pulls Bob aside and tells him that they need to do something special for Tina's 13th birthday. Louise agrees saying that, according to Tina's diary it's been a pretty rough year. Bob begrudgingly agrees to a party and Linda excitedly breaks the news to Tina, who immediately rattles off her list of requirements: close the restaurant for a night to have a coed dance party with a DJ, disco ball, smoke machine and a first kiss from Jimmy Jr. - the love of her life. Bob doesn't like any of it, especially the part about Jimmy Jr., the son of his nemesis Jimmy Pesto (who owns the successful Italian restaurant across the street.) Linda gets Bob on board with the dance party but he's forced to take a second job in order to pay for the all of the extras.
Episode 7 - Bed & Breakfast
Bob isn't happy when Linda decides to turn their home into a bed and breakfast over a holiday weekend. She always goes overboard when she entertains and when people aren't appreciative enough - she snaps. The first guest arrives, an entomologist named Javed, who is studying the mating effects of the fungal beetles (and has brought numerous specimens with him). Their other guests are Ed and Nora Samuels, who are more concerned with getting to the privacy of their room than taking part in Linda's meet and greet.
Episode 8 - Art Crawl
It's the city's annual art crawl and Linda agrees to let her sister Gail hang her art in the family restaurant. Of course, she has no idea that Gail was recently inspired by a trip to the country where she saw animals in their natural habitat. Gail was watching a gopher when it bent over and she was treated to a view of its hind quarters – more specifically its anus. So that's what she painted. The restaurant is covered wall to wall with paintings of various animals' anuses. Needless to say, Bob isn't pleased.
Episode 9 - Spaghetti Western and Meatballs
Bob and Louise are engaging in a favorite pastime they call "Burn Unit." This consists of watching bad TV shows and making snarky comments about the characters on the screen. While flipping channels, Bob stumbles upon an old Spaghetti Western movie and rather than make fun of it – he wants to watch it. Gene wanders into the room and likes that the main character in the film and eventually Louise ends up shoved aside as Bob and Gene watch the movie together, much to her dismay. Meanwhile, Linda has managed to land the gig of catering Tina's conflict resolution benefit at school. She wants to show up one of the other moms who flaunted her well received pasta dish the year before. She tells Bob that they have been requested to make spaghetti and meatballs, which he isn't happy about – as he's a burger man - but he reluctantly agrees.
Episode 10 - Burger War
When Bob's eccentric landlord, Mr. Fischoeder (guest voice Kevin Kline), pays the family a visit, he informs Bob that his rival across the street, Jimmy Pesto of Jimmy Pesto's Pizzeria, wants to take over Bob's lease so that he can expand his gift shop. With little time and not enough money, the Belcher family must cook up some business or luck to save the restaurant.
Episode 11 - Weekend at Mort's
When Hugo the health inspector (and Linda' ex-boyfriend) discovers toxic mold at the restaurant, he orders it shut down for two days. While the building is tented for mold removal, the family is forced to find lodging elsewhere. Mort offers up his place next door. Bob worries that the kids won't want to spend the night above a funeral home, but they're actually very excited at the prospect. Mort even offers to watch the kids for the weekend so that Linda and Bob can have their first weekend off in 10 years! Linda hopes to make it the honeymoon they never had, but Bob just wants to relax and work on his model cars in his sweat pants. He's been working on the bus from the movie Speed for the past 17 years.
Episode 12 - Lobsterfest
It's Lobsterfest once again, and Bob is sulking as usual. It's hard enough being a burger man in a seafood town, but now the kids want to take part in the festivities and try their first lobster. Even his best buddies (Mort and Teddy) are excited, telling Bob that they're saving their appetite for lobster. Bob is adamant that his family will not take part in Lobsterfest. When Lobsterfest is cancelled due to a hurricane, Bob takes full advantage of it, and stays open to feed the tourists. People begin streaming in (as it's the only place open), but he's so excited at the prospect of having defeated Lobsterfest that he tells everyone their meals are on the house.
Episode 13 - Torpedo
When Bob's hero, a washed-up baseball player named Torpedo Jones (guest voice Robert Ben Garant), starts pitching for the local minor league team. Torpedo befriends Bob, but the dark underbelly of minor league baseball threatens to corrupt the Belchers.

In order to keep our service free we display advertising and may earn affiliate fees for purchases you make on external sites that we partner with.
All content is © 2023 On TV Tonight unless pertaining to advertisers, companies, studios, movies and TV series listed on this site.