Bob's Burgers Season 11 Episodes
Find out where to watch Season 11 of Bob's Burgers tonight
Season 11 Episode Guide
Episode 1 - Dream a Little Bob of Bob
Bob goes on an epic quest to find a misplaced lock box key. Tina attempts to learn a hand-slapping song that everyone can do – but her.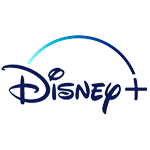 Episode 2 - Worms of In-Rear-Ment
Linda tries to take her family to the symphony on free admission night, but her efforts are thwarted by a pinworm epidemic.
Episode 3 - Copa-Bob-Bana
Bob agrees to be the temporary chef at the Fischoeders' new nightclub. Meanwhile, the kids get a hold of a stock tank and decide to throw a pool party in the restaurant basement.
Episode 4 - Heartbreak Hotel-Oween
Louise's plan to get revenge on Halloween for a candy transgression hits a snag when the Belcher kids meet a mysterious elderly woman at a hotel. Meanwhile, Linda and a very squeamish Bob donate blood at a vampire-themed blood mobile.
Episode 5 - Fast Time Capsules At Wagstaff School
Tina is put in charge of the Wagstaff School time capsule project, but she makes an enemy when she rejects Tammy's submission. Meanwhile, Bob teases Linda over her inability to whistle.
Episode 6 - Bob Belcher And The Terrible, Horrible, No Good, Very Bad Kids
The family must figure out how to keep the restaurant open after Bob's flattop breaks on the morning of the Ocean Avenue Business Association's: Ocean Fest on Ocean Avenue.
Episode 7 - Diarrhea of a Poopy Kid
When Gene can't eat Thanksgiving dinner because of a stomach flu, the family tries to cheer him up.
Episode 8 - The Terminalator II: Terminals of Endearment
When Linda's parents have a layover at an airport nearby, Bob and Linda attempt to turn it into their annual "visit."
Episode 9 - Mommy Boy
When Linda joins a women's business group, Gene gets possessive of her time. Meanwhile, Louise and Tina want to learn how to fight.
Episode 10 - Yachty or Nice
When the Belchers get an unexpected invitation to cater the Glencrest Yacht Club's holiday boat parade, Bob wonders if there's a catch. Meanwhile, Louise has her eye on the present-loaded Santa Schooner.
Episode 11 - Romancing the Beef
Louise convinces her parents to cash in on the lucrative Valentine's Day dinner business, even though it means putting Bob and Linda's own Valentine's Day plans on hold. Meanwhile, Tina attends Tammy's Anti-Valentine's Day party.
Episode 12 - Die Card, or Card Trying
Linda drags Bob and the kids out into nature, determined to take the best holiday family portrait ever.
Episode 13 - An Incon-wheelie-ent Truth
While on a family trip to the flea market, Bob and Linda are haunted by a lie they told Tina, Gene and Louise about what really happened to their beloved stuffed animal, Wheelie Mammoth.
Episode 14 - Mr. Lonely Farts
When Linda and Tina go to the shoe store, Gene accidentally is left home by himself. Meanwhile, Bob, Louise and Teddy go to buy restaurant equipment from a creepy guy whom Bob found on the internet.
Episode 15 - Sheshank Redemption
Linda's new routine of diet and exercise gives her gastrointestinal trouble on the day of parent-teacher-student conferences.
Episode 16 - Y Tu Tina Tambien
When Tina is forced to listen to Spanish audio lessons in the library to improve her grade, she develops an unexpected crush. Meanwhile, Louise and Gene want to dunk Mr. Frond at the Wagstaff Spring Fair.
Episode 17 - Fingers-loose
Tina faces a hall-monitor crisis when she falls in love with a new underground trend at Wagstaff that Mr. Frond is trying to squelch. Meanwhile, Bob and Linda try to come up with a way for Teddy to sneak food into a movie theater.
Episode 18 - Some Kind of Fender Benderful
When Bob gets into a four-car fender bender right outside the restaurant, he realizes finding out who is at fault will not be as simple as he thought.
Episode 19 - Bridge Over Troubled Rudy
When Louise finds out that Rudy has a model bridge that explodes, she decides to set out on a sort-of-kind-of-perilous journey, dragging her siblings along for the ride. Meanwhile, Mort tries to teach Bob, Linda and Teddy how to meditate.
Episode 20 - Steal Magazine-olias
The Belcher kids get caught up in a game of cat-and-mouse when Dr. Yap comes to the restaurant in search of something that was taken from the waiting room of his dentistry office. Meanwhile, Bob, Linda and Teddy try to clean a huge bird poop off the restaurant's window.
Episode 21 - Tell Me Dumb Thing Good
Linda needs the kids' help in fighting for a fun, dumb, local tradition. Meanwhile, Bob is captivated by an online cucumber.
Episode 22 - Vampire Disco Death Dance
After Tina and Bob plan a father-daughter date to see Bob's favorite old campy vampire-sing-along movie, Tina decides to invite her group of friends along, as well. Meanwhile, Linda opens a restaurant for the raccoons in their alley.

In order to keep our service free we display advertising and may earn affiliate fees for purchases you make on external sites that we partner with.
All content is © 2023 On TV Tonight unless pertaining to advertisers, companies, studios, movies and TV series listed on this site.