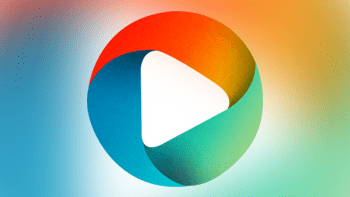 Only in America With Larry the Cable Guy Season 2 Episodes
Season 2 Episode Guide
Episode 1 - Alaska Road Trip
Larry travels to Alaska where he attempts to bust moose poachers, uncovers Alaskan greatness, and then drops in unannounced on Wasilla's most famous citizen and her family.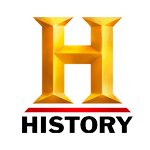 Episode 2 - Mutant All-Beef Road Trip
Larry takes a special road trip to the big bovine paradise of Wisconsin. His first stop is the state's largest dairy farm, where he works every tough job that goes into each glass of milk. He then takes a detour to hamburger-happy Seymour, a town that claims to be the burger's birthplace. Larry takes another side trip to visit a rancher with a soft spot for cows born with deformities. Finally, he embeds himself with the men who pack the legendary beef at one of Wisconsin's most venerated meatpackers.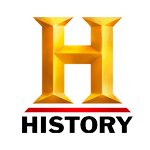 Episode 3 - Extreme American Critters
Larry spends this episode going to extremes to show you how Americans go to extremes when it comes to animals. He begins in the coastal marshes of Florida where he's assisting a guy with the ultimate alligator obsession. Larry helps the young researcher take blood, urine and even vomit from gators in the name of science. Then we are off to Colorado, where a terrified Larry works with the brave, dedicated staff of Serenity Springs, a haven that takes in ferocious big felines that have nowhere else to go and gives them state-of-the-art medical and dental care. Finally, Larry apprentices with a Maryland taxidermist, revealing how Americans turned stuffing critters into a popular--and sometimes very wacky--art form.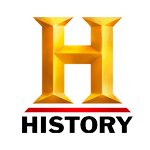 Episode 4 - Naked Cowboys & Reptile Wrangling
Larry finds us a few crazy ways Americans earn a living. He begins in Florida at a multi-generational family farm where the sole crop is alligators. This means wrangling live (and scary) gators and learning the odd process used to skin them. Then, Larry joins a construction crew who are making their living on a 20-year gig building a medieval castle. The catch: it has to be done using only medieval construction methods. And in medieval clothing! Larry's final stop is New York City where he strips down to his under britches to really feel what it's like to make a buck in Times Square with the Naked Cowboy.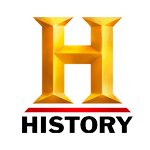 Episode 5 - American Guns
Larry heads to the deep Ozark woods to see how squirrel hunting created the original American sharpshooters. Then Larry faces a steep challenge: training to stalk and shoot with the US Army's elite snipers at their training center in Fort Benning, GA. Finally, he heads to Colorado to meet "the most armed man in America."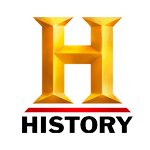 Episode 6 - Redneck Extravaganzas
Larry heads down south to show us how the American redneck creates entertainment. He first puts his redneck cred on the line as he tries his hand at mud bogging--down and dirty drag racing at its finest. Larry then sees how good ol' boys who like to wreck stuff put their martial arts "breaking" skills to use as they attempt to tear down a whole house by hand! Finally, Larry meets up with Bubba Blackwell, the American daredevil who has brought the motorcycle stunt into the 21st century. How many full-sized semis is Bubba gonna try to jump??!!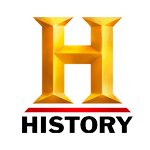 Episode 7 - Larry's Favorite Stuff
Larry shares a few of his offbeat choices of favorite American things. His love of livestock leads him to a genuine cattle drive in the most unlikely place: the swamps of Central Florida. Then he joins a company called "Mr. John" and immerses himself in servicing port-a-potties. Finally, Larry travels to Newark, New Jersey and sells us on the idea of why we should love the Great American Used Car Salesman.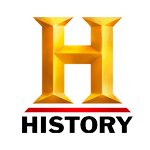 Episode 8 - America After Dark
Larry checks in for the late shift as he experiences America after the sun goes down. First, Larry gets to be the greenhorn trying to keep up with a four-generation shrimping family as they head into shark-infested waters at night to bring back the bounty of the sea. Then, Larry gets the creepy crawlies as he helps exterminators catch critters that only come out in the dark. Finally, Larry searches for paranormal activity when he joins a team investigating agitators from the afterlife at a haunted Virginia historical site.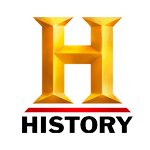 Episode 9 - Larry Goes To Washington
Mr. Cable Guy goes to Washington. Larry spends a few days getting behind-the-scenes insights into our nation's capitol. He first gets amazing access to the nerve center of America's military might as he visits areas of the Pentagon few civilians have never seen before. Then Larry gets inside the FBI by being... an actor. His participation in FBI scenario training reveals how our agents master self-control and situational awareness. The feds then try to make a G-man out of Larry. Finally, Larry tries his hand at being a DC tour guide on the amphibious DC Ducks tour.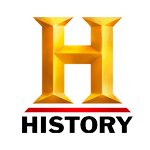 Episode 10 - American Invasion
Larry gets in the trenches with the citizens who deal with critters that have invaded our country. First, Larry teams with a relentless pair of guys who use GPS-enhanced dogs and their own brawn to deal with the persistent, pesky and very scary problem that is the feral pig. Larry then heads to Louisiana to catch nutria, a large, ugly and very hungry rodent that has been destroying the natural vegetation and chowing down on the levies. Larry ends his trip at a "carp rodeo" in Iowa, a wild and watery way to control the population of a voracious species of fish.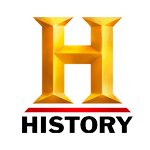 Episode 11 - Kentucky Road Trip
Larry finds an array of qualities that make America great as he rolls through the Bluegrass State. First he visits the great American worker at the great American plant making the great American muscle car--the Corvette. Larry also takes a quick visit to Louisville to visit a sports standard-bearer: the Louisville Slugger. Then Larry goes searching for Bigfoot and aims to see if Kentucky has the best Sasquatch hunters anywhere.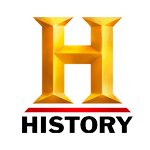 Episode 12 - Louisiana Road Trip
Larry spends some time in and around New Orleans to see the way they do things in the Big Easy. First, Gar Fishing: Larry goes after the freaky fish that is the favorite challenge of the good ol' boys of Morgan City, Louisiana. And later, Larry tackles the mess that is the French Quarter the morning after a typical weekend.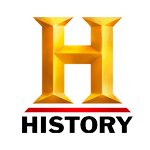 Episode 13 - Special Access
Larry goes behind-the-curtain at some American spots that are always marked "Authorized Persons Only." First, at the Minneapolis/St. Paul airport, Larry joins the TSA. Then, Larry goes to a secret location to help the ultimate bomb squad get rid of explosive material. And Larry gets inside the everyday media machine that is a local TV station.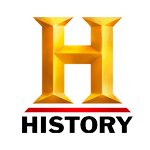 In order to keep our service free we display advertising and may earn affiliate fees for purchases you make on external sites that we partner with.
All content is © 2023 On TV Tonight unless pertaining to advertisers, companies, studios, movies and TV series listed on this site.