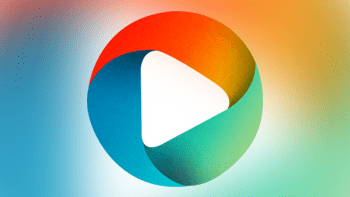 Only in America With Larry the Cable Guy Season 3 Episodes
Season 3 Episode Guide
Episode 1 - Larry Herds Dinosaurs
Larry takes a treacherous trip through Arizona; the Rooster Cogburn Ostrich Ranch.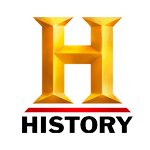 Episode 2 - Larry vs. the Killer Bees
Larry makes his way across Iowa; Larry meets with an alligator wrestler; Larry learns about bees.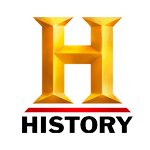 Episode 3 - Larry Gets Lost in Space
The destination is Roswell as Larry and crew make a pilgrimage across the space-crazed state of New Mexico. However, after some stops along the historic trail of space history, the trip takes a very dramatic turn! An amateur rocket scientist launches an intrepid Larry the Cable Guy bobblehead into the edge of space, accompanied by his cameraman's wedding ring. But when GPS complications ensue, finding Space Larry and the ring becomes a thrilling race against time. The show ends with a freaky and funny set of close encounters with the alien experts of Roswell.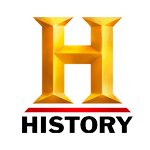 Episode 4 - Larry Confronts the Apocalypse
Larry uncovers how Pennsylvania became an industrial powerhouse; boilermakers do their work.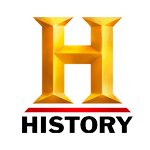 Episode 5 - Larry Gets Trashed and Tanked
In Minnesota, a farmer turns restaurant scraps into food for his hogs; Larry meets inventors.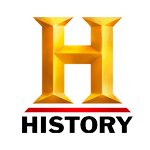 Episode 6 - Does Larry Eat Poop?
Larry's on the hunt for the crazy critters that have tormented Floridians for ages. First, he steps lightly as he follows one of the state' leading herpetologist as he tracks and collects some of the most venomous snakes in the world. He then brings them in to a place called the Serpentairum where he helps milk the poisonous venom so it can be used for future cures. Larry then takes a break a nearby corn maze to celebrate America's leading cash crop and try to write his own message in the corn. Finally, Larry joins a merry band of trappers to learn the art of armadillo hunting--and armadillo eating. (Maybe!)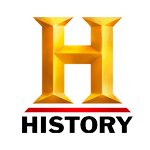 Episode 7 - Larry Crushes the Competition
Larry road trips through Missouri to show how American obsessions can turn into everything from extremely odd contests to a billion-dollar business. He starts by seeing just how far a fixation with anvils can take a man--and it's a lot farther than you think. Then he goes on a rabbit hunt the very old fashioned way--by using predatory birds, but gets both less and more than he bargained for. After a quick stop to take in the astonishing sight of the smallest horse in the world he heads off to Hazelwood, MO, where one man's obsession led to the birth of the Great American Monster Truck. Larry not only drives Bigfoot, the very first monster truck, but also Bigfoot #5--THE biggest truck in the world. You have to see it to believe it.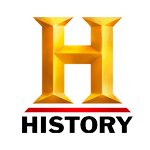 Episode 8 - Larry's Vegas Hangover
Larry heads to Las Vegas to immerse himself in the extremes that only Sin City can provide. He starts aboard the Hangover Heaven bus, a roving recovery vehicle for last night's hard partiers. He then hits the Heart Attack Grill, the eatery that proudly serves up high-caloric cardiac nightmares. He then teams up with his old pal Carrot Top to show off the town's most destructive resident, a mechanical monster called Robosaurus. After seeing the only laundry facility big enough to handle the extreme needs of the Vegas hotels, Larry joins America's most famous male strippers and puts on a Chippendale show like no other!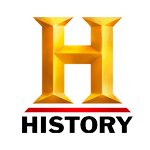 Episode 9 - Larry Goes Boom
Larry heads to the modern day "black gold rush" in Williston, North Dakota and sees how the recent oil boom has changed this small town. The Cable Guy gets deputized by the Sheriff's department and heads out to help keep the peace. Larry also gets a feel for the true "Roughneck" life as he visits a man camp, works in a local diner and even hits up the job placement center in search of a job that could get him near an oil rig. Finally, Larry finds how the entrepreneurial spirit of America has created the boom within the boom.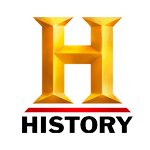 Episode 10 - Larry's Beantown Lowdown
Larry wants to show you how Boston is the Cradle of Liberty and so much more. His trip to Beantown starts with a surprising look at how the West Coast craze for customizing "lowrider" cars has taken hold in the historic Dorchester neighborhood. Then, Larry hooks up with historian Rick Beyer on a wild walk down the Freedom Trail where Larry debuts his official re-enactment troupe. Finally, Larry pays a visit to the U.S. Army's Natick Soldier Center and sees how cutting-edge high technology is being used to keep our troops safe.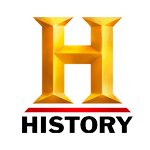 Episode 11 - Larry Goes Hollyweird
Larry sets out to show us that Los Angeles is still the world's leading producer of peculiar people, a task that proves to be amazingly easy. He first tackles the array of wacky health fads, jumping from laughing yoga to the vibrating gym to a workout with the ultimate health nut, Richard Simmons. He then takes a brief visit to the odd world of the LA hipster dodgeball league before fleeing from those speeding rubber balls. He sees another kind of strangeness when he meets an airline obsessive guy who is lovingly re-creating a Pan Am 747, just to hang out in. And what trip to LA would be complete without famous people sightings? Larry uncovers the underside of fame as he joins forces with the paparazzi to give us a unique peak into the madness of celebrity culture.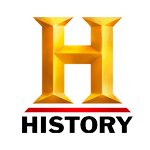 Episode 12 - Larry Sees Dead People
Larry's Lone Star State adventure is all about investigating some truly "only in Texas" phenomena. His first stop is at the not-for-the-squeamish "Body Farm," a place where the students (all female, for some reason) study human decomposition to provide essential aid to America's law enforcement. Then there is an explosive examination of "Pyrotherapy," an activity where people can relieve stress by blowing things up. Finally, Larry joins a "Redneck Anthropologist" (among others) to search for the legendary bloodsucking menace known as the "Texas Chupacabra."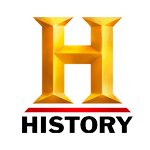 Episode 13 - Larry Caves In
Larry will prove that Americans know how to get the most out of nature--even if it kills him! This arduous trip through the Tennessee Valley begins as he spelunks his way through a mile of dark caverns to get to the Lost Sea, America's largest underground lake. Then he braves epic carsickness to slay "The Dragon", the nation's windiest highway that sports 318 curves in 11 miles. Finally, Larry hikes a portion of the Appalachian Trail to get to the majestic Fontana Dam in North Carolina. Here he sees the crown jewel of the Tennessee Valley Authority and learns how turning water into power helped end the depression and win a world war.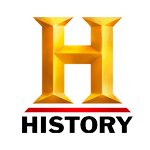 Episode 14 - Larry Squeezes Chicks
Larry road trips through the "Show Me State" on a quest to crash a few shows in Branson, the Vegas of the Midwest. The first show he crashes, though, is across the state line in Topeka, Kansas where Larry gets in on the action at a prestigious dog show. His trip takes a detour in the small town of Lebanon where he invades a local caf and learns the art of chicken sexing from an unlikely local. Finally, Larry and the crew hit historic Branson where Larry bounces from the Baldknobbers to the Three Redneck Tenors before meeting the one entertainer who loves America as much as Larry does: the Russian Cold War comic, Yakov Smirnoff.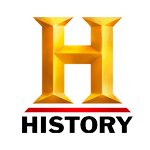 Episode 15 - Larry Gets Whipped
Larry discovers how terriers have combated New York City's rat problem; the good Russian life.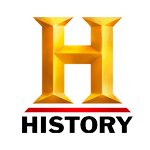 Episode 16 - Larry Becomes Statuesque
A couple of farm boys who are harvesting the finest deer pee; Larry checks out Craig's List posts.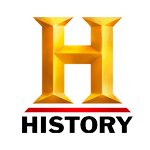 In order to keep our service free we display advertising and may earn affiliate fees for purchases you make on external sites that we partner with.
All content is © 2023 On TV Tonight unless pertaining to advertisers, companies, studios, movies and TV series listed on this site.