Last Man Standing Season 3 Episodes
Find out where to watch Season 3 of Last Man Standing tonight
Season 3 Episode Guide
Episode 1 - Back to School
Mike finds that Mandy's steady boyfriend Kyle's new interest in philosophy is distracting him from his work at The Outdoor Man Store. A solution may be in the offing when camo-wearing and regular customers Brody and Uncle Ray come to the sporting goods store to get outfitted for their annual moose hunting expedition. Meanwhile, Mike is skeptical about his grandson Boyd attending a bilingual school and wants Kristin and Ryan to switch Boyd to a school in his neighborhood.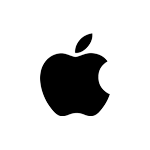 Episode 2 - Driving Lessons
Although Mike is having a great time teaching Eve how to drive, he thinks Vanessa should take over so she can have a chance to bond with her daughter. Meanwhile, Mandy is annoyed with Mike's constant requests to her boyfriend, Kyle, to work around the house.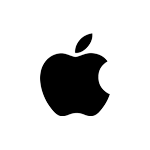 Episode 3 - Pledging
Vanessa is concerned that Mandy's boyfriend, Kyle, is holding her back from enjoying college life and urges her to join her old sorority, causing Mandy to have to choose between Kyle and her social life. Meanwhile, Ed is worried about the productivity on The Outdoor Man loading dock and disguises himself to work undercover to figure out what the issue is.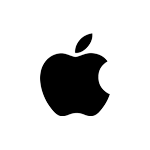 Episode 4 - Ryan vs. John Baker
Now that Kristin is a manager at the restaurant owned by the ambitious John Baker (Jonathan Taylor Thomas), she finds herself comparing him to her boyfriend, Ryan, who is still on strike from his beer truck driving job. Meanwhile, Mike and Eve try to catch each other unaware as part of her sniper/hunter training.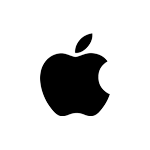 Episode 5 - Haunted House
When Vanessa tries to relive her PTA glory days by taking over the Halloween haunted house fundraiser for Boyd's school, her ideas prove too scary for him. Now, Mike must find a way to reassure Boyd and help him face his fears.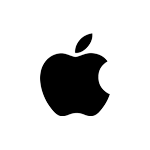 Episode 6 - Larabee for School Board
Mike is reluctant to support neighbor, Carol Larabee, in her bid for the local school board. So when her campaign signs begin to mysteriously disappear, her husband, Chuck, wonders if Mike is behind it. Also, Eve gets mixed messages when she goes to Mandy and Kristin for romance advice, and Kyle wonders why new Outdoor Man Store employee, Ryan, gets more attention from Ed than he ever has.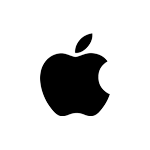 Episode 7 - Shoveling Snow
After a big snowstorm, Eve is thrilled because now she can start her annual snow shoveling business. But when she finds out her neighbor has beaten her to it, she gets a lesson from Mike on capitalism and the free market.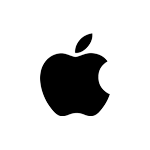 Episode 8 - Vanessa Fixes Kyle
Since Vanessa is feeling guilty after encouraging Mandy to break up with the sometimes clueless Kyle, she is determined to mend things, but her sincere efforts only seem to make a bad situation worse.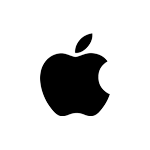 Episode 9 - Thanksgiving
It's Thanksgiving Day in the Baxter house and Mike's father, Bud, takes everyone by surprise when he announces his plans to open a recreational marijuana store. Now, Mike struggles between supporting his Dad and questioning the message this new business venture could send to his family.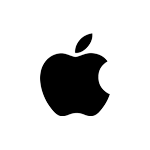 Episode 10 - Spanking
After giving his great-grandson Boyd a spanking, Bud is surprised that Mike agrees with Kristen and Ryan about not using that style of discipline as a last resort. Meanwhile, when Mandy gives boyfriend Kyle a porkpie hat, he thinks it's because she wants to "brand" him.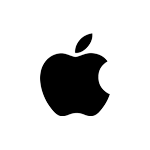 Episode 11 - Elfie
In the spirit of Christmas, the sometimes self-absorbed Mandy plays Santa by anonymously arranging a holiday surprise for Blanca, the Baxters' housekeeper. Also, when Vanessa gives Boyd a "magical" Elf doll, Ryan wants to tell Boyd it is just a doll, but Mike wants to prove to Ryan that a little Christmas spirit is not a bad thing.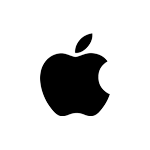 Episode 12 - All About Eve
Eve has proudly posted one of Mike's politically charged blogs on her Facebook page but ignores the kids at school when they start giving her a hard time for her views. Vanessa worries that Eve may become an outcast, but Mike feels like standing up for your beliefs builds character. Meanwhile, a local police officer begins patrolling the neighborhood and the Baxters find themselves in trouble with the law. Mike is outnumbered when the women in his family get off with warnings.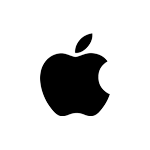 Episode 13 - Breaking Boyd
Boyd has become a discipline problem at school, resisting sitting still in class and getting bored easily. When Kristin explains that the school counselor suggests he go on medicine for ADHD, both Ryan and Mike passionately disagree. Meanwhile, with some extra help, Mandy spends all of her time studying in an effort to get good grades for a change.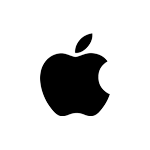 Episode 14 - Renaming Boyd's School
When tasked with researching his school's namesake, Boyd gets a little help from Kristin and Ryan and his report causes outrage, prompting the school to reconsider its name. Also upsetting Vanessa, Mike suggests reaching out to school board member and neighbor, Carol Larabee, for help. Meanwhile, Mandy enlists Blanca's expertise for a class project.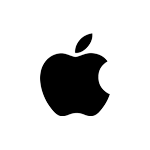 Episode 15 - Tasers
A large bouquet of roses is delivered anonymously to the Baxter's house on Valentine's Day. Vanessa knows they're not for her because Mike doesn't believe in the frivolity of flowers on a Hallmark holiday. As an expression of his love though, Mike buys Vanessa a Taser, which only adds to her disappointment. Meanwhile, Kristin suspects her boss, John Baker, may be the secret admirer, while Mandy assumes the flowers are from Kyle.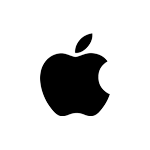 Episode 16 - Stud Muffin
The Baxter's neighbor Chuck Larabee stops by with his German Shepard, Lady, to let them know that their tiny dog, Muffin, has impregnated his dog. Chuck is very selective about who Lady breeds with because purebred German Shepard puppies are in demand, and he's not pleased at the litter of mutts Muffin has caused. Meanwhile, Eve takes the highroad and leaves a note on the parked car that Mandy hit, but somehow Mandy reaps the benefits of her sister's integrity.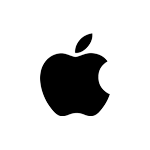 Episode 17 - Eve's Boyfriend
Eve has a new boyfriend but refuses to talk about him. After Vanessa pressures her for some good ol' girl talk, Eve concedes and opens up, much to Vanessa's joy. But when Mandy and Kristin catch wind that Eve's boyfriend is taking part in the same overnight Junior ROTC camping trip as Eve, their past mistakes prompt them to be concerned.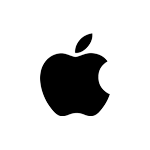 Episode 18 - Project Mandy
For a class project, Mandy has to showcase her clothing designs at a student fashion show and asks Eve to fill in as a model. After the show, the Baxter's are beaming with pride for Mandy's success, until she declares that she's decided to quit school and use the money Mike and Vanessa set aside for college to make and sell some of her designs. Mike especially doesn't like the idea of Mandy abandoning her education right when she is finally getting her act together, and the rest of the family isn't shy to provide their opinions either. But when Mike goes to talk to her, he finds out that Grandpa Bud has complicated things.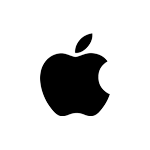 Episode 19 - Hard-Ass Teacher
Eve wants a new math teacher because hers has a reputation for being tough, and she needs straight A's. However, Mike worries that she's opting for an easy way out of a challenging situation.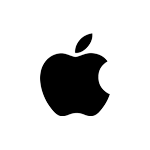 Episode 20 - Parenting Bud
After Mike notices a bump on Bud's head, Bud explains that he was jumped the other night while unloading his truck at the pot shop. While Vanessa says she knew all along that Bud's business would cause trouble, Mike isn't ready to think of his dad getting older and tries to suggest ways that Bud can protect himself. Later, Vanessa talks with the girls about their responsibility to care for her and Mike when they reach a certain age.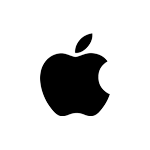 Episode 21 - April Come She Will
When Vanessa's mooching sister April comes to visit, Mike suspects it's because she needs money. Sure enough, April explains that she's decided to have a baby but doesn't have the funds for a donor egg. While Vanessa and Mike aren't on board, Mandy comes up with a solution. Meanwhile at Outdoor Man, Mike tries pulling a prank on Chuck Larabee that gives him some new perspective.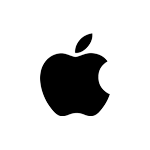 Episode 22 - Mutton Busting
With some guidance from Mike, Ryan convinces an overprotective Kristin to let Boyd participate in the mutton busting competition at the rodeo to help build Boyd's confidence. Meanwhile, Eve's turned off by her boyfriend's insecurity after he says he doesn't want her to wear her JROTC uniform to the prom. Having heard about their fight, Eve's not-so-secret admirer Andrew swoops in.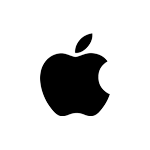 In order to keep our service free we display advertising and may earn affiliate fees for purchases you make on external sites that we partner with.
All content is © 2023 On TV Tonight unless pertaining to advertisers, companies, studios, movies and TV series listed on this site.