The L Word Season 4 Episodes
Find out where to watch Season 4 of The L Word tonight
Season 4 Episode Guide
Episode 1 - Legend In the Making
After the events in Canada Bette is on the run from authorities with her daughter. Shane reverts back to her old habits but gets a surprise from her father's wife. Meanwhile Helena tries to get used to living without her mother's money Max attends a support group and Kit has trouble with her pregnancy.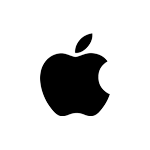 Episode 2 - Livin' La Vida Loca
Alice meets Papi a girl who lights up on The Chart even more than Shane. Jenny is interviewed by a gay writer. Bette's new boss has some surprising news for her. After Helena's departure a new guy takes the reigns at the studio as Tina's new boss. Meanwhile Max goes out on a date with a straight girl.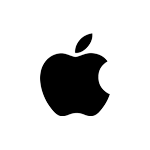 Episode 3 - Lassoed
Tina throws a cocktail party to get her gay and straight friends to know each other better. Penniless Helena is looking for a job. Shane takes care of her little brother Angus' band is on the verge of a breakthrough and at the art college Bette's teaching assistant is having feelings for her. Meanwhile Phyllis attends a ladies-only Texan night at The Planet.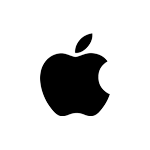 Episode 4 - Layup
Bette meets the new resident artist Jodi but a controversial arts project in her class upsets a potential donor for the college. Papi challenges Alice and the girls to a basketball game. Max reveals a secret to his girlfriend. Jenny schemes her way into meeting Stacey Merkin's girlfriend. Meanwhile Shane is struggling to scrape up money for a hospital bill.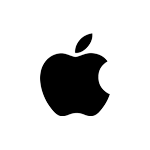 Episode 5 - Lez Girls
Bette's forbidden relationship with her TA Nadia could jeopardize her career. Alice on the other hand ends her affair with a married woman after meeting her husband. She also gets upset by one of Jenny's short stories which gets published in a magazine. Meanwhile Angus is caught in a compromising position.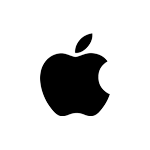 Episode 6 - Luck Be a Lady
The girls attend a movie premiere sponsored by Shane's underwear campaign. Papi teaches Helena and Alice how to play poker for a high-stakes private game hosted by a high-profile female gambler. Bette disagrees with Tina about Angelica's education and goes on a date with Jodi. Meanwhile Phyllis is having trouble letting go of Alice.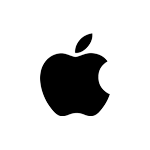 Episode 7 - Lesson Number One
Tina's boss orders her to get the movie rights for Jenny's Lez Girls. Helena considers whether she should take up on Catherine's offer to pay off her gambling debt. Paige and Shane volunteer at Shay's school to teach the kids about tolerance. Meanwhile Alice and Tasha take it slow and Bette learns something about Jodi's past that puts kinks in their relationship.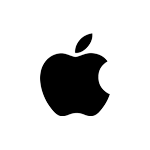 Episode 8 - Lexington and Concord
Tina gets introduced to Jodi and has second thoughts about leaving the lesbian life behind. Alice and Tasha argue heatedly over politics. Max hires an intern to help him with the workload on OurChart. While Shane and Paige steam up the car windows and Catherine and Helena make a winning team at the poker tables the rest of the girls attend the unveiling of Kit's new single at The Planet.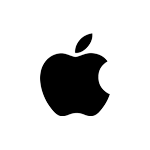 Episode 9 - Lacy Lilting Lyrics
Jenny and Tina look for the right movie director but butt heads over creative differences. Phyllis' husband drops by unannounced at Alice's place. Bette is falling hard for Jodi and lets her emotions interfere with her work. Kit manages to crack through Papi's hard outer shell - with unexpected consequences.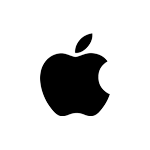 Episode 10 - Little Boy Blue
The girls spend a day at the horse tracks where Catherine and Helena risk it all. Max takes Grace home to meet his estranged family. Bette hosts a dinner party but her obsession over every detail gets on Jodi's nerves. Meanwhile Jenny and Tina agree on a director Kate Arden who quickly becomes interested in Tina.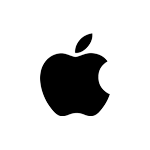 Episode 11 - Literary License to Kill
Bette finds out that Jodi's been offered a job at an art center on the East Coast. Tasha's memories of the war continue to haunt her and she's ordered to keep her sexual orientation a secret. Meanwhile Shane plans a surprise for Paige Helena is kicked out of the hotel and Max comes to a decision regarding his job.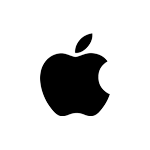 Episode 12 - Long Time Coming
Bette seeks Tina's advice on how to get Jodi back but is surprised to learn that Tina no longer wants to be straight. Alice is devastated when Tasha is called in for another tour in Iraq. Meanwhile Phyllis seeks divorce Jenny is excluded in any decisions regarding the movie and Helena frees herself from Catherine's tangles.

In order to keep our service free we display advertising and may earn affiliate fees for purchases you make on external sites that we partner with.
All content is © 2023 On TV Tonight unless pertaining to advertisers, companies, studios, movies and TV series listed on this site.