The L Word Season 5 Episodes
Find out where to watch Season 5 of The L Word tonight
Season 5 Episode Guide
Episode 1 - LBG Tease
Following the events of the season finale Helena is imprisoned and no one can get a hold of her mother. Jenny finds a rich investor and schemes her way to directing Lez Girls the movie. Shane is about to sign a lease on a house with Paige. The Planet hosts a coming-out party for Phyllis where Alice and Shane attempt to hook Tina up with someone who isn't Bette. Meanwhile Bette is waiting for Jodi to come back home from New York.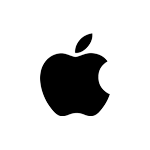 Episode 2 - Look Out, Here They Come!
Jenny's boss's daughter is getting married and Shane gets a gig as the hair stylist at her wedding. Kit and Max spot a young girl who's obsessed with Jenny's work and hook her up with her dream job. Alice and Tasha go on a double-date with Bette and Jodi. Meanwhile in prison Helena is rescued by her cell mate.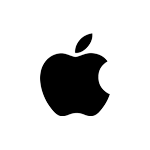 Episode 3 - Lady of the Lake
Jodi brings Bette to meet and hang out with her friends but Bette has a hard time letting go of control. Shane decides to give up on sex and instead pours her energy in exercising. Tasha faces new allegations. Meanwhile Helena finally gets comfortable in prison but things are about to change when her mother turns up.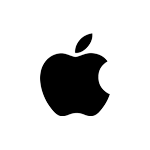 Episode 4 - Let's Get This Party Started
Tina and Jenny squabble over casting the lead role in Lez Girls. An incident at Alice's place triggers a change in Captain Beech's view on Tasha's defense. Being celibate has a toll on Shane and she reaches a breaking point. Alice encourages Tasha to go with her to a Secret Love party for closeted gays and lesbians. Meanwhile the rest of the gang attends the opening of the city's hottest new lesbian club SheBar.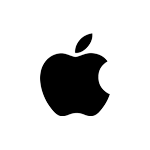 Episode 5 - Lookin' At You, Kid
Jenny throws a party for the girls to get to meet their movie counterparts -- with mixed results. Shane stirs up drama between Dawn and Cindi which escalates into bitter rivalry between The Planet and SheBar. Meanwhile Alice is stunned by a basketball star's gay-bashing on national TV.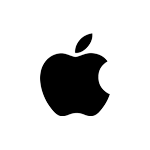 Episode 6 - Lights! Camera! Action!
The production of Lez Girls starts and Jenny runs into unexpected difficulties. When Adele impresses her on location scouting Jenny treats her to a makeover. Dawn and Cindi try their best to sabotage Kit's business. Phyllis' daughter Molly catches Shane's eye. Meanwhile Tina and Bette rekindle their passion.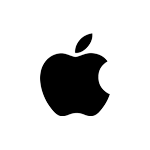 Episode 7 - Lesbians Gone Wild
Niki's antics off and on set cause nightmares for her agent as well as the production team. Alice learns that in order to land the high-profile talk show gig she needs to out people on live TV. Bette takes Phyllis' daughter Molly to visit the movie set. She's beyond bored until Shane takes her to SheBar to see lesbian oil wrestling. Meanwhile Tasha meets the visiting prosecutor who's about to go against her in the trial.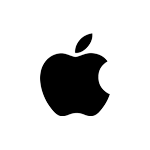 Episode 8 - Lay Down the Law
Niki's multi-million dollar action movie opens but allegations about her sexuality lead Tina and her manager to suggest she take a date -- a male date -- to the premiere. Jenny is banned from the theater causing Adele to take the reigns for the evening. Shane and Molly continue to play mind games with each other. Jodi throws a dinner party to some couples and Bette is devastated to learn Tina and her date are also invited. Meanwhile Tasha goes on trial and Alice delivers a shocking statement.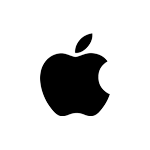 Episode 9 - Liquid Heat
Jenny gets jealous on the set when a love scene between Niki and her on-screen boyfriend looks too realistic. Dawn Denbo invites the girls to a mafia-themed night to settle the dispute between The Planet and SheBar. Meanwhile Bette and Tina decide to go see a couples counselor when they're interrupted by a rolling blackout due to a heat wave.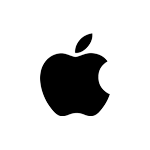 Episode 10 - Lifecycle
The girls attend the Subaru Pink Ride to support breast cancer research. Tina is furious for Niki blowing her cover with Jenny but Adele assures her the two won't be seen together publicly. Meeting old friends prompts Tasha to ponder her long-term plans in life. A campfire game of I never turns into a discussion on cheating -- with devastating results.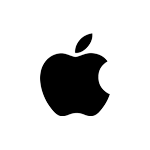 Episode 11 - Lunar Cycle
After the revelation at the Pink Ride Jodi vows to fight for Bette. Tasha and Alice look for a house together and at work Alice meets a New Zealander fashion designer. Adele finally reveals her master plan: to take over the movie. Finally Dawn Denbo and lover Cindi deliver a blow that pushes Kit over the edge.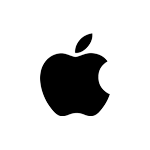 Episode 12 - Loyal and True
The two Peabody ladies return to L.A. and Helena makes a tempting offer to lover Cindi. While Tasha has trouble fitting in in her new job Alice has a fun day out with fashion designer Clea Mason. Bette gives a speech in honor of Jodi at the opening of her latest exhibition but she is shocked by Jodi's new media installation. Phyllis demands Shane not to ruin her daughter's future. Finally at the wrap-up party for Lez Girls Jenny thanks the girls for their loyalty and friendship but is about to get a nasty surprise.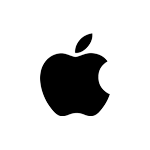 In order to keep our service free we display advertising and may earn affiliate fees for purchases you make on external sites that we partner with.
All content is © 2023 On TV Tonight unless pertaining to advertisers, companies, studios, movies and TV series listed on this site.