Eureka Season 1 Episodes
Find out where to watch Season 1 of Eureka tonight
Season 1 Episode Guide
Episode 1 - Pilot
For years, the government has been relocating the world's geniuses (and their families) to the picturesque Pacific Northwest town of Eureka, where daily life straddles the line between unprecedented innovation and total chaos. U.S. Marshal Jack Carter (Colin Ferguson) finds this out first hand when he wrecks his car and becomes stranded there. After the town's eccentric inhabitants unleash a scientific creation still unknown to the outside world, Carter steps in to restore order and consequently is let in on one of our country's best-kept secrets.
Episode 2 - Many Happy Returns
In Eureka, even death is not certain. After attending Susan Perkins' (Jennifer Clement) funeral, Carter (Colin Ferguson) heads back to the office to find a very angry, very alive, Susan Perkins! While Carter and Henry (Joe Morton) try to find out which Susan is real, an ominous dark figure starts appearing in town. Will Nathan Stark (Ed Quinn), the new head of research at Eureka's top secret Global Dynamics, join in Carter's efforts to investigate the dueling Susans or will he fall victim to a duplicitous plot?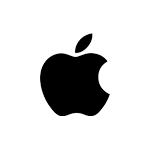 Episode 3 - Before I Forget
Sheriff Carter (Colin Ferguson) accidentally shoots Eureka's mechanical wiz Henry Deacon (Joe Morton), but can't remember how or why. A visiting scientist, who happened to be an old friend of Henry's, may hold a vital clue.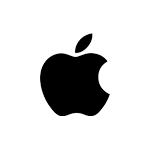 Episode 4 - Alienated
There...are...no...aliens! Still, Henry (Joe Morton) is concerned about his assistant Spencer (Shayn Solberg) who insists he's been abducted. Sheriff Carter (Colin Ferguson) recognizes the young man's trauma but isn't buying alien influences even when his own deputy Jo (Erica Cerra) knocks him out cold and joins three other townsfolk in a plot to kidnap a visiting Congressman.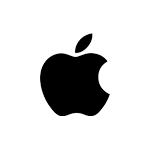 Episode 5 - Invincible
Nathan Stark (Ed Quinn) keeps a dangerous artifact under wraps until Carl Carlson, a brilliant but unpredictable researcher (Saul Rubinek), accidentally taps into its awesome power.
Episode 6 - Dr. Nobel
Carter (Colin Ferguson) and Zoe (Jordan Hinson) must help an aging scientist recover his memory before a dormant weapons system unleashes a grave disaster.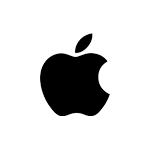 Episode 7 - Blink
When Stark (Ed Quinn) pits two research teams against each other, he gets a made-in-Eureka result that is as disturbing as it is mind-blowing. Will a top-secret drug give Eureka's townsfolk a competitive edge or a dangerous addiction? As the situation escalates, Carter's (Colin Ferguson) daughter Zoe (Jordan Hinson) and Allison's (Salli Richardson-Whitfield) son get caught in the crossfire.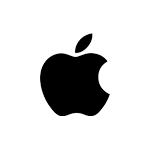 Episode 8 - Right As Raynes
When Callister Raynes (David Paetkau), a young Eureka ex-patriot, returns to town Nathan Stark (Ed Quinn) has a difficult time turning his back on him. When Raynes creates a path of destruction that threatens Eureka and Global Dynamics Stark is forced to make some heart wrenching choices.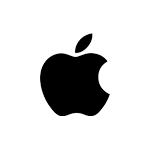 Episode 9 - Primal
Taggart (Matt Frewer) has "nanoids" that can heal wounds almost instantly, while Fargo (Neil Grayston) invented the "Mental Mouse," a device that links the human brain to a mainframe computer. When these two brilliant inventions interact, Eureka braces for the cataclysmic outcome.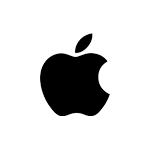 Episode 10 - Purple Haze
Carter (Colin Ferguson) can't understand why nearly everyone in Eureka is behaving more strangely than usual. He has to find out what has affected ? or infected ? the townsfolk before a misguided Stark (Ed Quinn) unleashes the wrath of the Artifact on the world.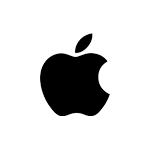 Episode 11 - H.O.U.S.E. Rules
Upset by the negative attitudes threatening Eureka, S.A.R.A.H. - the SMART house - decides to take corrective action and lures the town's main players into her lair and puts herself on lock-down.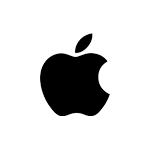 Episode 12 - Once In a Lifetime
When Stark (Ed Quinn) attempts to take a sample of Eureka's top-secret Artifact, the town plunges through time, landing in 2010. Domestic bliss abounds in this Eureka-of-the-future until momentary time shifts indicate a dangerous anomaly that may rob Carter (Colin Ferguson), Allison (Salli Richardson-Whitfield), Henry (Joe Morton) and Zoe (Jordan Hinson) of their glowing futures.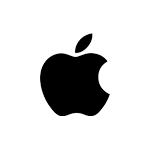 In order to keep our service free we display advertising and may earn affiliate fees for purchases you make on external sites that we partner with.
All content is © 2023 On TV Tonight unless pertaining to advertisers, companies, studios, movies and TV series listed on this site.