My Name Is Earl Season 3 Episodes
Find out where to watch Season 3 of My Name Is Earl tonight
Season 3 Episode Guide
Episode 1 - My Name is Inmate #28301-016, Pts. 1 & 2
After falsely confessing to a crime so that Joy wouldn't have to go to jail, Earl faces the reality of his actions as he is sentenced to two years in prison. Earl finds himself compromising his ethics in order to keep Glen at bay. Joy agrees to take Randy in, and she decides that she needs to teach him how to make his own decisions, and be self-reliant.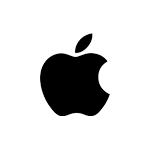 Episode 2 - The Gangs of Camden County
With karma back on his side, Earl is approached by the jail warden to help resolve one of the biggest problems going on in the jail yard. There are feuding gangs constantly breaking out into fights, and Earl is asked to resolve these gangs' differences. If he is able to settle this conflict, he will receive a lesser sentence. Earl accepts the task and finds out a lot more than he bargained for. Meanwhile, Randy is still suffering from Earl withdrawals and continues to search for ways to be reunited with his brother.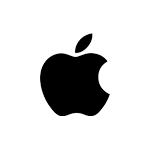 Episode 3 - The Frank Factor
Earl is visited by Joy and is surprised that another prisoner also in visitation happens to be someone both Joy and Earl know. Frank, an old friend of Earl and an old coworker of Joy, describes how he ended up in prison. The story takes place right before Joy and Earl met, and helps explain how many of them grew to become a part of each other's life.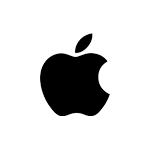 Episode 4 - Creative Writing
Earl attends a class in prison that focuses on creative writing. After the teacher gave them an assignment to write a story, Earl realized that writing was a lot harder than he expected. Earl informs Randy about the assignment and Randy loves the idea of creating his own make-believe world. Catalina, who's two jobs usually prevent her from writing, lives out her soap opera story, that she wrote on dollar bills, about falling in love with a man named Javier. Soon enough, the whole gang is able to write his or her own creative story and Earl is stuck with a blank piece of paper. In the end, Earl discovers that sometimes the best story does not require the most imagination.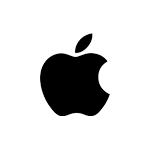 Episode 5 - Frank's Girl
It is conjugal visiting day at the Camden prison. Since Earl has no one to visit him, Frank asks if he will explain to his girlfriend why he cannot be there. Frank's girlfriend breaks up with Frank because of Earl, and Earl feels it is his job to get her back.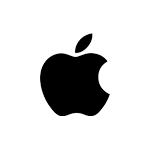 Episode 6 - Our Other Cops Is On!, Pts. 1 & 2
While enjoying TV time in prison, Earl and Randy are excited when they see that the show "Cops" is filming in Camden County. The episode features different types of altercations that are all somehow related to Earl. Kenny is featured in the episode as a raffle winner who gets to ride along with a cop. Since the "Cops" episode was taped prior to Kenny and Earl's reconciliation, Kenny shows resentment towards Earl.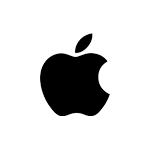 Episode 7 - Randy In Charge (...Of Our Days and Our Nights)
The Warden asks Earl to take on a task of forming a skit called, "Scared Straight" that will scare kids from committing crimes and stay out of jail. The Warden asks Earl to incorporate environmental friendly "green" messages into his presentation, based off a request from his wife, the governor. Meanwhile, Randy gets into a fight with Earl about who is in charge between the two of them, and uses his guard privileges to make Earl's life difficult.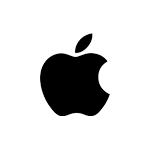 Episode 8 - Midnight Bun
As Joy prepares to give birth, she becomes increasingly inpatient and enlists the help of Darnell to speed things along. Meanwhile, when Randy decides he's going to take the convicts for ice cream, Frank has plans of his own and escapes collect his fortune buried behind Joy's heater. Now Earl has 46 hours to get Frank back to prison. Elsewhere, Catalina baby-sits for Joy's kids and plays some interesting games with them.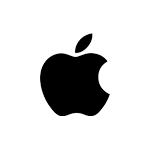 Episode 9 - Burn Victim
After helping the Warden out with numerous tasks, Earl has discovered that his sentence has been deducted to six months left in jail. However, the Warden is now faced in a major dilemma and needs Earl's help. He promises Earl six months off his sentence if he will help him start a program that will mediate a situation between an inmate and their victim. Earl decides on an inmate who was in for running a meth lab that eventually burned his parent's house down. The inmate agreed to comply if Earl would throw a prison prom, because he missed his in high school. Earl turns to Joy to help plan the prom and soon discovers it will cost him the rest of the money he had left from his lottery winnings. Will Earl solve the problem and earn his freedom?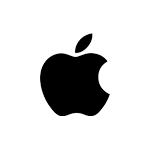 Episode 10 - Early Release
After Earl discovers that the Warden has destroyed his early departure tickets, he turns to his friends to help him escape from prison. Randy and fellow inmate Frank devise a plan to get Earl out of jail. With the help of Darnell, Joy and Catalina on the outside combined with Randy and Frank's help on the inside, Earl should be home free. Or not?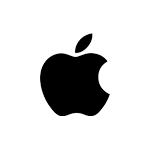 Episode 11 - Bad Earl
Earl's lifestyle in prison seems to be transitioning to his regular life outside of bars. He is having a hard time adjusting back to normal life and continues to hold a grudge with karma. With no job, no home and no money, Earl decides that his good deeds are not getting him anywhere, so he reverts back to his old bad ways. Earl's path to trouble starts when he sees that Ralph is living a lavish life after conning an elderly woman. Randy can not handle Earl's changed lifestyle, so he turns to Joy and many others to partake in an intervention on Christmas morning. Earl rejects his friends and tries to run from karma, but karma catches up to him in the shape of a car and Billie.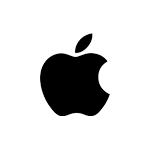 Episode 12 - I Won't Die With a Little Help from My Friends, Pts. 1 & 2
Earl is still lying in the middle of the road next to Billie, both of whom are unconscious after being hit by a car. The accident puts Earl in a coma and takes him to an alternate world in the form of a sitcom. Meanwhile, Randy, Darnell, Joy and Catalina begin doing whatever they can to ensure Earl lives. After several attempts, Earl continues to be stuck in a fevered state and is visited by Paris Hilton in his dream. The group realizes they are all out ideas and turn to their last option, a little boy that can cure everything with his finger. The boy refuses to help because he thinks Joy has the devil on her side, so Darnell and Randy try to prove to him that she does not. Has Earl's bad karma gotten the best of him? Will he find the strength to survive his coma?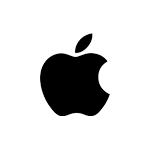 Episode 13 - Stole a Motorcycle
Earl is still in a coma, but Randy realizes that each item he completes off Earl's list helps Earl get better. After letting fate pick his next task, Randy gathers Joy and Darnell to help him solve the mystery of the stolen motorcycle from the Teutul family. Randy cannot remember anything about that day because both he and Earl were drunk. He must retrace his steps, with the help of Joy and Darnell, and try to fix the problem before Earl's condition gets worse. Meanwhile, Earl's life in a coma is still in sitcom form and his wife, Billie, is pregnant. Earl and Billie have a baby boy and are very happy. Is this alternate life in Earl's mind, his ideal life?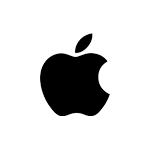 Episode 14 - No Heads and a Duffle Bag
With Earl still in a coma, Randy and Joy decide to continue crossing items off Earl's list to improve his recovery. Earl's parents went on a vacation and left the house to Earl and Randy. Upon returning early from the airport due to a flight delay they found a duffel bag full of marijuana in the house. Carl (Beau Bridges), Earl's dad, is very mad and destroys all of it. Only to find Earl, Joy and Randy return home with an angry drug dealer holding a gun demanding his entire duffel bag full of weed back. Carl, reluctantly, was left with no other decision than to buy back all the marijuana from the local drug dealer, Circus. What will Randy do to amend this situation? Or is this a task that Earl can resolve just by listening to his father? Eddie Steeples and Nadine Velazquez also star.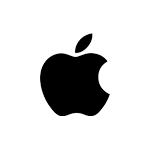 Episode 15 - Killerball
Randy decides that putting Earl in long-term care is not the best decision, so he decides to take care of Earl himself. Joy and Darnell do not approve of Randy's newly adopted responsibility of taking care of his brother, but decide to let it play out for a bit. Randy feels that if they work together to complete tasks off the list, then Earl might recover even faster. Together they tackle the next task off Earl's list.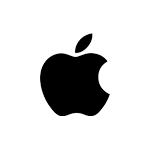 Episode 16 - Love Octagon
After waking up from a coma, Earl now knew what was important in his life and he was set on going after it. He knew that he had to find Billie, whom he felt karma brought to him to be his soul mate. However, no one knew where to find Billie and so Earl turned to an unlikely place, Frank. Elsewhere, Darnell and Joy have moved into the Crab Shack, since their trailer is still turned on its side.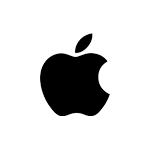 Episode 17 - Girl Earl
After karma leads Earl back to Billie, they decide that they were meant to give their relationship a chance. Billie is inspired by Earl's good deeds and creates a karma list of her own. On her list is a champion grocery bagger that both Billie and Earl previously stole from so they decide to track him down to make things right. After they find the grocery bagger completely down and out, Earl quickly discovers another side of Billie and what being in a relationship with her is really like.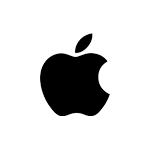 Episode 18 - Camdenites, Pts. 1 & 2
Earl is still questioning karma bringing Billie into his life. With the troubles in their marriage escalating, Earl turns to friends for advice. He realizes the best advice he gets is to follow his dad's example, which was to just work late and spend less time with your wife. In Earl's world, working late meant spending a lot more time devoted to the list. For a while it seemed to really work, but Billie grew very annoyed and forced Earl to choose between the list and her. What will Earl pick? Will karma lead him to the right decision?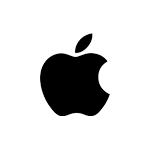 In order to keep our service free we display advertising and may earn affiliate fees for purchases you make on external sites that we partner with.
All content is © 2023 On TV Tonight unless pertaining to advertisers, companies, studios, movies and TV series listed on this site.