My Name Is Earl Season 4 Episodes
Find out where to watch Season 4 of My Name Is Earl tonight
Season 4 Episode Guide
Episode 1 - The Magic Hour
When Joy cons Make-A-Wish to send a celebrity to her trailer, Earl remembers a wish he stole from a dying child and decides it's time to cross him off the list. When he returns to the kid's home, he finds that little Buddy has exceeded all of the doctors' expectations and is still alive. Buddy asks Earl to produce his movie and suddenly all of Camden County find themselves starring in a high-octane action film. Randy surprises everyone when his acting skills get rave reviews.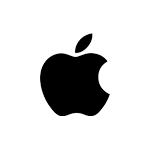 Episode 2 - Monkeys Take a Bath
Earl and Randy decide it's time to make amends with their childhood neighbors, the Clarks. But when they discover more skeletons in the closet than they had expected, the brothers find themselves needing to sort out some family issues between their mom and dad. Meanwhile, Joy has duped one-eyed Willy out of his glass eye, and despite Darnell's efforts Willy may never "see" that eye again.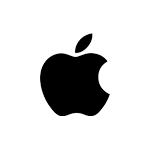 Episode 3 - Joy In a Bubble
Earl's attempt to give Joy the hot tub she's always wanted backfires and she is forced to stay in a makeshift bubble because of a flesh eating toe infection. While she is out of commission, Earl must fill in as the new Joy. Between gossiping with the ladies at the salon and shopping for meat out of some guy's trunk, Earl learns a lot about the Turner family. This includes the fact that Dodge and Earl Jr. might have a social disorder that causes them to have no friends. Can Earl fix this problem too?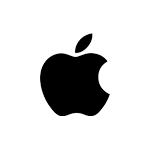 Episode 4 - Stole an RV
To cross Jerry off his list, Earl can't just return the RV he stole, mostly because Randy blew it up. Earl and Randy set out to find what might make this grumpy war hero happy, and accidentally turn him into a 75-year-old killing machine. Elsewhere, Joy and Darnell attempt to turn the legend of a giant pig that lives near the trailer park into a one-of-a-kind, money making sideshow.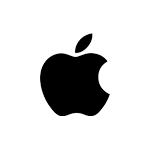 Episode 5 - Sweet Johnny
Earl decides it's time to make it up to local stunt man, Sweet Johnny for sleeping with his girlfriend. When Earl finds Sweet Johnny, he discovers his friend has a permanent injury that makes a regular list item seem impossible. Elsewhere, Joy buys a gun after someone carjacks the Brat, but Darnell does not approve of owning the firearm.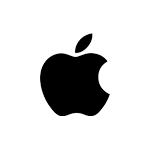 Episode 6 - We've Got Spirit
To cross Randy off his list, Earl takes his brother to cheerleading camp. Once there, the tight cheer pants and their lack of flexibility are not their only problem. They also have to deal with Kimmi Himmler, the camp owner with a deeply scarred face and milky eye - both the result of a badger accident she suffered while cheering in high school. When Himmler wants the brothers out of her camp, Earl goes to drastic measure to make sure that Randy's cheerleading dreams will come true. Elsewhere, Joy is hurt when her son Dodge indicates that Catalina is the most beautiful woman in Camden.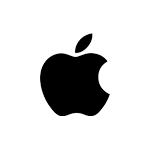 Episode 7 - Quit Your Snitchin'
Earl finds out that he is no longer covered by the criminal code of ethics when someone steals Randy's birthday present from him. When he learns that the law of the underworld no longer protects him, Earl struggles with the idea of going to the police, despite Joy's protests that snitches are the lowest of the low.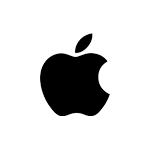 Episode 8 - Little Bad Voodoo Brother
While Earl is busy planning a Halloween party for Dodge and Earl Jr., Randy befriends Catalina's visiting nephew and discovers that the child may be capable of conjuring some dark magic. Jaime Pressly and Eddie Steeples also star.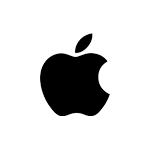 Episode 9 - Sold a Guy a Lemon Car
When a mysterious man moves next door to Earl and Randy a life-or-death item suddenly jumps to the top of the list. Meanwhile, Joy becomes obsessed with winning a science fair so that she can buy something special with the prize money. Nadine Velazquez and Eddie Steeples also star.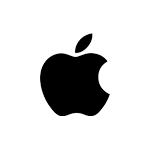 Episode 10 - Earl and Joy's Anniversary
When Earl goes to fix one of his wrongs he begins to reminisce about his first wedding anniversary with Joy when Randy threw them a surprise party at the crab shack. But when Earl's more successful and handsome cousin Blake shows up Earl feels like a less than adequate husband. Meanwhile, killer bees have descended on Camden county trapping Darnell, Catalina, Kenny and Patty the daytime hooker in a phone booth.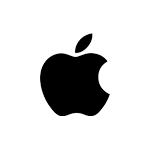 Episode 11 - Nature's Game Show
A series of tornados hitting Camden County aren't Earl's biggest concern when he loses his list. Meanwhile, a wild ride in a boat causes Randy to think he's invincible and he ponders how he should use his newfound power. Elsewhere, Joy and Darnell argue over who is the smart one in the relationship and Catalina and Patty have a religious awakening.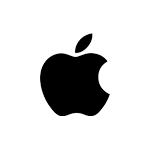 Episode 12 - Reading Is a Fundamental Case
While reading to the children of Camden County, Earl reminisces about a recent list item that he and Randy righted. It all began when Earl found his old friend, Raynard, living in the wild and keeping company with a raccoon. Jaime Pressly, Nadine Velazquez and Eddie Steeples also star.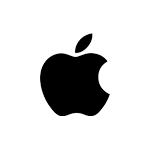 Episode 13 - Orphan Earl
When Earl finds out that Joy has not only continued a scam they started years ago, but also has recruited her friends to be a part of it, he makes it his mission to cross the conned man off his list. Ethan Suplee, Eddie Steeples and Nadine Velazquez also star.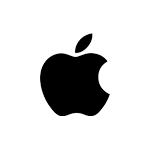 Episode 14 - Got the Babysitter Pregnant
After having his heart broken by the babysitter, a young Earl goes to drastic measures to make sure she and her boyfriend pay the ultimate price. Now older and wiser, Earl decides it's time to cross them off his list. When he finds the couple and their live-in, obnoxious, grown son, he believes karma wants him to help the freeloader learn how to make it on his own. But when Earl finds that the lesson in tough love also applies to Randy, he realizes the difficulty in kicking someone out of the nest. Meanwhile, Joy struggles to tell Darnell that she lost his beloved pet turtle. Nadine Velazquez also stars.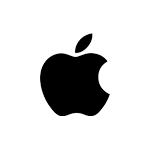 Episode 15 - Darnell Outed
When auditions for Erik Estrada's new reality show come to Camden, Earl encourages Joy to go for her childhood dream of becoming famous and try out, thus allowing him to cross an item off his list. Joy, initially reluctant, steals Randy's audition and makes a fool of herself. Her crazy antics are a cause for concern when Darnell receives a startling phone call. Nadine Velazquez also stars.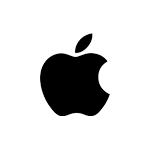 Episode 16 - Darnell Outed, Pt. 2
Busted! "CHiPs'" Erik Estrada Guest Stars - After having his witness protection cover blown by Joy's outrageous audition for Erik Estrada's new reality show, Darnell must pack up the family and assume a new identity. Meanwhile, when Catalina helps Earl and Randy come up with a creative way to find them, they find out a devastating truth within the post office.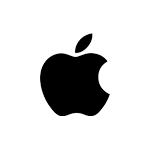 Episode 17 - Randy's List Item
When he wins on a scratcher Lottery ticket, Randy is immediately hit by a bike and the ticket blows away. Following in Earl's footsteps, he believes that was a message from karma, and he too should start a list of past wrongs he needs to right. When the brothers realize that their karma lists share an item, they set out to work on it together. Meanwhile, a frustrated Joy tries to convince the FBI to give her and Darnell a better identity in the Witness Protection Program. Nadine Velazquez also stars.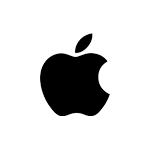 Episode 18 - Friends With Benefits
When Mr. Turtle finds his way home after being lost, Earl sets off to return him to Darnell, who now lives in an upscale community with his family, thanks to Witness Protection. Meanwhile, adjusting to her new wealthy lifestyle proves difficult when Joy struggles to fit in with her trophy-wife neighbors. Back in Camden, Randy accidentally starts dating a guy named Jim. Nadine Velazquez also stars.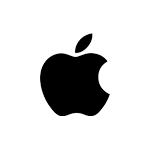 Episode 19 - My Name Is Alias
Darnell's absentee father arrives in Camden claiming he needs to make amends with his son. Earl and Randy smell trouble and go to warn Joy and Darnell. Unfortunately, trouble follows them there and the family reunion results in Darnell and his dad going on one last super-secret, undercover operation. Nadine Velazquez also stars.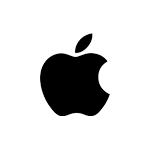 Episode 20 - Chaz Dalton's Space Academy
When Dodge begs Joy to let him attend space camp, Earl reminisces about the fun he and Randy had when they got to go to Chaz Dalton's Space Academy as kids. But when Earl decides to visit Chaz he soon realizes his childhood hero is not what he remembers. Meanwhile, Darnell runs into trouble trying to help Joy make friends on the Internet. Nadine Velazquez also stars.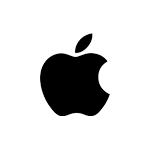 Episode 21 - Witch Lady
After he apologizes to a crazy witch lady for all the trouble he caused her as a kid, Earl faces his fears and tries to make it up to her. But when she turns out to be crazier than Earl thought, he and Randy wind up in a life-or-death situation along with a bunch of their friends. Meanwhile, Joy tries to convince Darnell that she has a nice side. Nadine Velazquez also stars.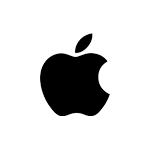 Episode 22 - Pinky
As Dodge develops feelings for a young girl in the neighborhood, Randy is reminded of the summer when he met his first love, Pinky. Encouraged by Darnell to reconnect with her, Randy and Earl set off to find the girl Randy has been dreaming of all these years. Jaime Pressly also stars.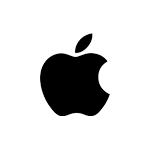 Episode 23 - Bullies
When Randy (Ethan Suplee) complains to Earl (Jason Lee) about Joy's (Jaime Pressly) bullying, Earl is reminded of his old schoolmate, Wally (guest star Matthew Willig), who he used to torture. When Earl finds out little Wally is now a big weightlifter, he hits the gym to cross Wally off his list. Meanwhile, Randy goes to drastic measures to avoid Joy's bullying and Earl soon realizes he has created two monsters. Nadine Velazquez and Eddie Steeples also star.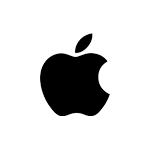 Episode 24 - Gospel
While making up a list item to a local Reverend, Earl (Jason Lee) realizes he and Randy (Ethan Suplee) have wronged the man more than once. The more things the Reverend finds out Earl did, the harder it is for him to forgive. Meanwhile, after hitting Catalina (Nadine Velazquez) with a riding mower, Joy (Jaime Pressly) turns to Darnell (Eddie Steeples) for help. But she doesn't like his advice.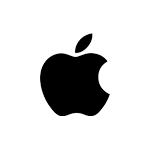 Episode 25 - Inside Probe, Pt. 1
When Ernie Belcher, owner of the Crab Shack, disappears, guest star Geraldo Rivera ("Geraldo at Large") and his news show, "Inside Probe," come to Camden to investigate. Eight years later, the story finally airs on television and all of Camden gathers to watch as Earl (Jason Lee) and Randy (Ethan Suplee) become the prime suspects in what is now turning into a murder case. After a NASCAR driver (guest star Michael Waltrip) provides clues from the fateful night, other Camden residents become suspects as well. Jaime Pressly, Nadine Velazquez and Eddie Steeples also star.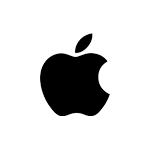 Episode 26 - Inside Probe, Pt. 2
All of Camden County has gathered at the Crab Shack to learn about the dramatic conclusion to the story of Ernie Belcher's disappearance. Earl (Jason Lee) and Randy (Ethan Suplee) think it was an alien abduction. Darnell (Eddie Steeples) suspects a hundred-year-old feud. Joy (Jaime Pressly) and Catalina (Nadine Velazquez) wonder if Ernie's freaky sex tapes could be the answer. But when the truth is revealed, everyone is shocked to find the answer has been under their noses all along.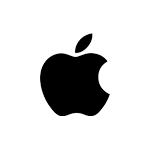 Episode 27 - Dodge's Dad
When Dodge (Louis T. Moyle) tells Joy (Jaime Pressly) he doesn't want Darnell (Eddie Steeples) to speak at career day, she enlists Earl (Jason Lee) to pretend to be his father. Things don't go well and Earl realizes Dodge needs to know his real dad. Despite Joy's protests, Earl enlists Randy (Ethan Suplee) and Catalina (Nadine Velazquez) to help him hunt down the deadbeat dad, but what they discover is worse than they could have imagined.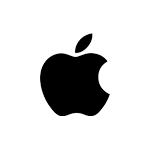 In order to keep our service free we display advertising and may earn affiliate fees for purchases you make on external sites that we partner with.
All content is © 2023 On TV Tonight unless pertaining to advertisers, companies, studios, movies and TV series listed on this site.