Rescue Me Season 1 Episodes
Find out where to watch Season 1 of Rescue Me tonight
Season 1 Episode Guide
Episode 1 - Guts
Whether giving incoming rookies a brutally frank description of the horrors he's seen and heroes he's known during his many years in the department, or working alongside hardened veterans like Lt. Kenny "Lou" Shea, Tommy Gavin is, first and foremost, a New York City firefighter. Under the command of Chief Ron Perrolli, a gruff, by-the-book department veteran, and his hard-gambling polar opposite, Jerry Reilly, Tommy and fellow firefighters Franco Rivera and Sean Garrity rely on their experience to train rookies like Mike Lombardo, a probationary firefighter, or "probie" -- whose very life rests on how fast he can learn from their experience. Like all of his colleagues, Tommy is called upon daily to risk his life, while trying to cope with the haunting memories of his late cousin, Jimmy Keefe, one of the many firemen who died during the 9/11 attack on the World Trade Center. Having recently separated from his wife, Tommy watches with mixed emotions from a house across the street as Janet and their three kids -- fourteen-year-old Colleen, twelve-year-old Connor, and ten-year-old Katy, prepare for a new life that may soon land them in California. Unwilling to give up on his marriage, even though everyone else already has, Tommy cannot resist the temptation to spy on Janet and her new boyfriend. Yet, Tommy's daily grind is also punctuated with humor, like his good-natured hazing of rookies like Mike the Probie, or confronting a beleaguered apartment tenant who's out to prove just how crazy he really is. When duty calls them to a blazing apartment building, Tommy and his friends put their lives on the line to rescue crazed drug addicts and helpless children alike. Yet, even at this tragic scene, Tommy is able to play a practical joke on his exhausted friends, while Chief Reilly discretely monitors the progress of the many bets he's made on a football game. When the city sends a psychotherapist to help these men, it quickly becomes clear that almost no one wants to talk. But, as Lou quietly seeks solace from the stress by writing poetry, it's Tommy who finally speaks up about the pain he feels over the loss of so many of the lives he has struggled to save, before turning to alcohol to cope with the seemingly insurmountable problems facing him at work and at home.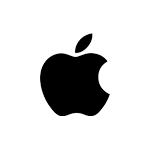 Episode 2 - Gay
Amidst Tommy's recurring nightmares, the men of 62 Truck are taken aback by a newspaper interview in which retiring fireman Bobby Teff announces that he and at least twenty of the men who died on 9/11 are gay. While Jerry cannot keep his anger in check, the men under his command try to come to grips with the fact that there could be gay firemen, perhaps even somebody in their firehouse. Meanwhile, following a chance encounter with Roger, Tommy uses his godson Damian's computer skills to disrupt the life of Janet's new boyfriend. And after promising to check up on his late cousin Jimmy's widow, Sheila, Tommy is stunned when his eavesdropping finds her with another woman. During a brownstone fire stated by a frustrated husband setting his nagging wife on fire, Mike is credited with saving his first life in the line of duty. Unable to shake his concern over the news that there may be gay firefighters in their midst, Jerry continues to ask around about Bobby Teff. And when he tracks the newly-retired fireman down at his favorite bar, he loses control in an angry attack that leaves Teff in a coma. Meanwhile, as Roger struggles with the fallout from a computer virus at work and some mysteriously-cancelled credit cards, Tommy is unable to stay in the shadows while trailing Sheila and her friend, Lisa, at the supermarket. So, during his next visit with Jimmy's ghost, Tommy says that his widow could be a lesbian. As trouble brews for Jerry following his attack on Teff, Tommy cannot contain himself any longer and confronts Janet about her plans to move to California with Roger. Despite Tommy's pleas to stay somewhere nearby so that he can continue to see their children, Janet is adamant about wanting to get far away from the pall of death that has been hanging over NYFD's men and their families since 9/11. Finally, as Mike doesn't know what to make of the display of gratitude he's received from the man whose life he saved, Tommy looks for relief from his troubles in booze and easy sex.
Episode 3 - Kansas
As Jerry faces an investigation into his beating of gay firefighter Bobby Teff, the annual ice hockey game against the police has put Tommy at odds with his gruff co-captain, Ryan. Though pleased with his campaign of harassment against Janet's boyfriend, when his godson, Damian, threatens to reveal how he infected Roger's computer with a virus, Tommy is forced to pay $500 for his silence. Making matters worse, when he is unable to avoid his late cousin's wife, Sheila, Tommy learns that Ryan has asked her on a date. Meanwhile, as Mike struggles with the attentions of the man whose life he saved, and Lou is asked to read his poetry to a 9/11 survivors support group, Jerry is told to look for eyewitnesses who will back up his claim of self-defense. While his wife, Phyllis, isn't happy to learn about what he's been up to, Lou hopes that reading his work will secure her support, only to be stunned when she tells him just how bad his poetry really is. After finding the cash in Damian's room, Sheila worries that her son is dealing drugs. So, after agreeing to speak with Damian in order to keep Sheila from learning the truth, Tommy tries to give up drinking in order to regain control of his life. And already upset that Janet doesn't share his anger over Colleen's new tattoo, Tommy is further dismayed when he's asked to repair a clogged sink before his wife's new boyfriend arrives for dinner. As Tommy returns home to find Colleen's boyfriend trying to sneak out of his house, Roger decides that his relationship with Janet isn't working out. And after Janet says that she can't live in the neighborhood any longer, Tommy finds evidence that she is looking for a house in Kansas. On the night of the big hockey game, Tommy's rage boils over as he takes it out on Ryan, while at the gay bar, Jerry sees little chance of finding a sympathetic witness. Finally, as Tommy cannot keep from drinking, Jerry shows up looking for someone to talk to, while in Boston, the beleaguered captain's gay son, Peter, learns about his legal problems.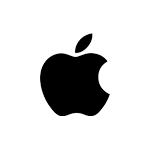 Episode 4 - DNA
As Tommy struggles to remember the name of someone he's been sleeping with, and Jerry balks at accepting a suspension for attacking a gay ex-fireman, a woman who's looking for Franco approaches Sean. Explaining that Nez is a violent alcoholic and drug abuser, Franco asks Sean to send her packing. But after seeing through their ruse and then luring Sean into a date, Nez corners Franco at work to tell him he is the father of her five-year-old daughter. Meanwhile, as Tommy and Janet square off over Colleen's attending a concert with her boyfriend, Mike balks at the apparent sexual interest of Andrew, the man whose life he saved. Over dinner, Tommy listens to Sheila worry that her son, Damian, must be dealing drugs. Though he phones Damian with a threat to cut off his payments for harassing Janet's boyfriend, Tommy is intrigued when his nephew offers to have Roger's car repossessed. And after learning that the woman he thought Sheila was involved with was only her psychic, their date suddenly turns amorous and forces Tommy into an uncomfortable encounter with his late cousin's ghost. Meanwhile, after Mike claims that he isn't gay, he discovers that Andrew and his beautiful fiancée wants to thank him by having a menage a trois. And after a DNA test proving Franco's paternity has Nez threatening to sue, Jerry is suspended pending the outcome of his hearing. At the scene of a car accident, Tommy identifies one of the injured drivers as Colleen's boyfriend, and then realizes that his daughter has been seriously injured in the crash as well. Hurrying to the hospital, he angrily sends Roger packing before settling in with Janet for a long and uncomfortable wait. And when he runs into his cousin, Father Mickey Gavin, at the hospital chapel, Tommy inconsolably laments how much he would like to turn back the clock and start life anew.
Episode 5 - Orphans
As Tommy tries to insure that Colleen won't want to see her boyfriend anymore, and Jerry realizes just how serious the department is about his suspension, Franco lambastes Sean about his dating Nez. But, following a violent encounter with another woman that leaves Nez dead and her daughter, Keela, in the care of her drug-addicted roommate, Sean presses Franco to take responsibility for the girl. And while balking at first, seeing the squalid conditions she's living is all it takes to convince Franco to take her home. Meanwhile, a fight breaks out when Roger asks that Tommy stop coming between him and Janet. And, already unhappy that his union lawyer is homosexual, Jerry's case may have to rely on the testimony of his gay son, Peter. Following a showdown over breakfast that convinces him to place Keela in foster care, Franco and Sean come to blows. After claiming he talked to a dead girl trapped by an apartment building collapse, Tommy finds his dad and a pair of prostitutes at his Uncle Teddy's house. Nevertheless, while pressing him to go home, Tommy learns just how unhappy and sexually unsatisfied his dad has been during his forty-seven years of marriage. So, in the wake of the news about his dad, and following encounters with the ghosts of his cousin and the dead girl, Tommy decides to let Janet get on with her life, even if it means her and the kids moving away. At his departmental hearing, news that the bartender will testify has Jerry hoping that he won't have to rely on Peter. However, when the bartender claims that Jerry provoked the confrontation with his anti-gay remarks, Peter steps in to get his father off the hook by claiming that he's always accepted his homosexual lifestyle. Finally, as a relieved Jerry quickly reverts to his old ways by turning his back on his son, and Franco and Sean try to patch things up between them, Tommy is jumped, and badly beaten, by Roger's friends.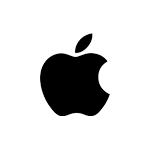 Episode 6 - Revenge
While plotting to get revenge for the beating he received from Roger's friends, Tommy tricks Sean into making a date with a beautiful woman who is really a transvestite. Much to Tommy's delight, Sean responds by betting that he can get her in bed by the end of the week. And as psychologist Dr. Thompkins presses Lou to read his poetry, Franco asks Tommy for help finding the foster home of his daughter, Keela. Meanwhile, with Johnny's help, Tommy has Roger arrested at Janet's house. And while Janet doubts that Roger could be responsible for the assault, Johnny convinces her that he's about to confess. Pressed to admit that he's interested in something more than just the easy sex, Tommy gives Lauren a less-than-heartfelt gift to honor the anniversary of the day they met. After Lauren asks to be invited over, Tommy comes home to find her waiting for him and reluctantly agrees to let her stay. But when Janet shows up to discuss reconciling their broken marriage, Tommy is in deep trouble after a showdown between the two women reveals that he doesn't even know Lauren's name. Meanwhile, as Franco kidnaps Keela from her abusive foster father, Lou is stunned to learn that none of the members of Dr. Thompkins's 9/11 survivors support group were even at the World Trade Center. Telling Jerry that he knows the truth about the "woman" he's been dating, Sean says that he's now going to turn the tables on Tommy by telling him that they are getting married. As Franco seeks help in avoiding an arrest for kidnapping Keela, once Johnny assures him that foster parents will never complain as long as they continue receiving their check from the state, he stashes the little girl at his mother's house for now. Finally, after his house is firebombed, Tommy learns that it was Lauren who started the blaze.
Episode 7 - Butterfly
As Franco talks Sean into auditioning for the annual firefighter calendar, Jerry sends Tommy to see a department psychiatrist about his talking to dead people. Spotted at headquarters by someone he knows, Tommy claims he's only submitting the paperwork to have a park jogging path named after their late colleague, Vito Costello. But instead of giving him some time off, the doctor prescribes anti-depressants, sleeping pills, and Viagra. After an angry showdown, Tommy is caught eavesdropping on Janet and Roger by their neighbor, psychotherapist Robert Shinsky. When asked about the medication, Shinsky recommends it only as a last resort. So, after learning that his neighbor wants to put a new deck on his house, Tommy offers to do the job. As his crew is working on the deck, Tommy asks Shinsky for advice about Janet. Already unhappy with Tommy's badgering, Shinsky is even more upset when his friends want to talk, too. But when Janet shows up drunk at his house later that night, Tommy ducks out to call Shinsky before agreeing to go to bed with her. Meanwhile, as Sean is chosen for the calendar, Andrew tells Mike how much it upset his fiancée, Geneva, to have him walk out on their offer of a ménage a trios. But after agreeing to apologize, Mike thinks he's going to bed with Geneva alone, only to find he's been lured into having sex with the couple after all. After calling to tell his dad about reconciling with Janet, his brother, Johnny, drops by to complain about not being told, too. But Tommy is soon thrown for a loop when Janet tells him that they can never get back together. And after telling Janet that she needs to see a psychiatrist, he tracks down Shinsky to complain about his advice. Finally, after Andrew attacks Mike for thinking he could sleep with Geneva without his permission, Tommy seeks comfort in a bottle before attending the dedication of Vito's park path.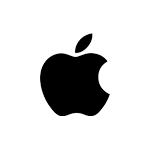 Episode 8 - Inches
As Tommy struggles with his recurring nightmares of 9/11, the crew is embroiled in a heated debate over how best to measure their sexual equipment. Once Jerry establishes a definitive standard, only Billy balks at a contest to identify the house's best endowed fireman. Already thrown for a loop after his dad called for help after Uncle Teddy came home with a monkey, Tommy discovers that he is now the caretaker of Katy's new dog. Already arguing about who's responsible for the messy pet, Tommy and Janet square off over Colleen's suspension for kissing a girl at school. And as Tommy finds comfort in the fact that Colleen is having a relationship with a girl, Mike is surprised when his girlfriend's daughter, Nicole, comes to stay for a week. Told that her son is dealing drugs, upon arriving to escort Sheila to a party for Bobby Vincent's widow, Tommy confiscates Damien's stash, but only after making sure he knows which pills can be used to calm down both Uncle Teddy and his crazed monkey. Uncomfortable with all the attention he is getting at the party from a widow named Gloria, Tommy soon realizes that, because he's Sheila's escort, the other widows have started to eye him as being available for sex. Meanwhile, as Tommy's dad worries that he may have given Uncle Teddy a drug overdose, and Mike doesn't know what to do when Nicole makes a pass at him, a girlfriend's effort to help Franco win the contest forces them to call Lou for help. And after he can't stop seeing the fire victims that have been haunting him, Tommy seeks refuge in his cousin, Mickey's, church. After fielding an angry call from Sheila, Tommy arrives with his crew at a deserted warehouse whose homeless residents have been overcome by a fire's smoke and heat where, after rescuing two teenaged girls, he watches in horror as the floor collapses, sending Billy to his death. At Billy's funeral, Tommy learns that Gloria has been telling everyone that they are having sex. But after convincing Sheila that the claims are false, Tommy finds that his sexually ferocious response to her advances drives out his visions of her late husband, Jimmy. Finally, though the initial results point to Franco, word of Billy's size makes him the contest's posthumous winner.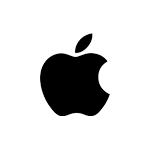 Episode 9 - Alarm
In the wake of Billy Warren's death, NYPD Detective Timo Gavin reluctantly fuels his brother, Tommy's, quest for vengeance by pointing him to the homeless teens who were saved from the blaze. And after one of them admits that the fire started when she was forced to fend off some unwanted sexual advances, they tell Tommy where the homeless crack addict is staying. Meanwhile, as a bad tip causes Jerry to lose big on a baseball bet, the firefighters learn that a woman is being sent to replace Billy. And as he and Janet continue to disagree over their daughter's lesbian romance, after finally admitting that he feels better about Colleen having sex with girls instead of boys, Tommy encourages her to invite Jennifer over to his house. While Lou is surprised at Billy's ex-wife, Sondra's, sudden interest in his poetry, a discarded pregnancy test found at Janet's house sparks a confrontation between Tommy and Colleen that, even though she isn't pregnant, causes problems with Jennifer. Told that he must settle up his gambling losses by the end of the week, Jerry is furious to learn that his wife, Jeannie, accidentally threw out his hidden cash. So, with Jerry forced to scrounge around for $5,000 to keep his bookie off his back, despite being uncomfortable with the interest that Paula's daughter has shown in him, Mike is lured into having sex with her. Meanwhile, as Lou digs in to resist taking on a female firefighter helping an elderly woman escape a dangerous gas leak allows Jerry to surreptitiously pocket her diamond ring and hidden money. As Lou tries keeping Sondra at bay, a showdown over the pregnancy test has Tommy thinking that a baby might help patch up his broken marriage. Then, with Sean and Franco along to help, he tracks down and nearly kills the drug addict he holds responsible for Billy's death. Finally, once Paula sends Mike packing after learning of his affair with Nicole, after giving in to Sondra, Lou isn't sure what to do next. And as Jerry guiltily returns the stolen ring and money, news that the pregnancy test was mistaken forces Janet to admit that even a new baby could never reunite her and Tommy. So, after Tommy uses sex Sheila to ease his pain, Jerry and Lou are disappointed when no one wants to help freeze out the new female firefighter after all.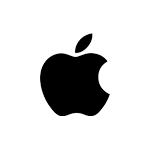 Episode 10 - Immortal
Now that he's having sex with Sheila, Tommy cannot shake his visions of her late husband's ghost. On top of dreaming about Jimmy, the shaky finances that have him owing Janet four thousand dollars have also led to some angry and reckless driving that gets him cited by a vengeful cop. At work, female firefighter Laura Miles has made it clear that Jerry is in no position to deny her request for a private bathroom. And as Tommy offers to help reunite Colleen and her girlfriend, Jennifer, Andrew apologizes for the beating he gave Mike following their failed three-way with his fiancée, and then insists that he move in with him now that Geneva has left. While an encounter with the new firefighter convinces him that she's interested in something more than a professional relationship, before Tommy can act, a fire provides Laura with her first test -- one that she fails after trying to keep Tommy from risking his own life to save a young girl, and then becoming overcome by smoke as she and Franco are inside the burning building. And while Laura insists that it will never happen again, Jerry warns her that she won't have many more chances. Meanwhile, as Tommy intervenes on his daughter's behalf with Jennifer, he hopes to avoid another encounter with Jimmy by asking his brother, Timo, to arrange for a hotel room where he and Sheila can meet. However, after their sexual escapade, Tommy is unnerved when Sheila suspects that he's seen her late husband's ghost. Once Mike settles in for a drunken night at his new apartment, Andrew's alcohol-and-drug-fueled efforts to force him into bed are met with a baseball bat to the head. Seeking refuge with Tommy after losing his house in Atlantic City, Uncle Teddy attempts suicide. But after failing leaves him feeling invincible, Teddy parlays his remaining cash into a bundle at the racetrack, leaving Tommy with the money he needs to pay Janet. Finally, Laura gets a chance to redeem herself when the crew is sent to stop two gay men who are having sex high in a tree.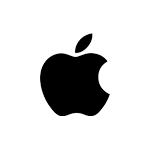 Episode 11 - Mom
Pressured by his mom into dating a friend's daughter, Mike is disappointed -- but not surprised -- to find that she's overweight. But after forcing him to admit to his ambivalence about their date, Theresa proceeds to give Mike the best sex he's ever had. After insisting that Jerry keep her new bathroom private, Laura watches Tommy defy orders to rescue a dog and wonders how long it will be before his recklessness gets him&or someone else...killed. Meanwhile, as Sean frets over how the new firefighter's calendar makes him seem gay, Lou tells his wife, Phyllis, about his affair with Sondra, only to learn she is seeing another fireman. As things with Shelia look to be headed for rocky ground, Tommy returns home where, after learning that Uncle Teddy has invited his racetrack tipster, Arlo, to stay for a few days, Janet arrives to tell him that, while he was out, his mother died. As the death sends his dad into an emotional tailspin, at the wake, Tommy learns that, with Timo leaving town on vacation and Johnny moving to Philadelphia, he's the one who will have to be responsible for their father. And when Tommy coolly rebuffs Sheila's attempt at comforting him, he must then convince Mickey, Johnny, and Janet that there's nothing going on between them. Meanwhile, when he won't take her to the wake, Theresa suspects that Mike is embarrassed by her weight. At a calendar autograph session, Sean learns why he's become an object of attention for so many gay men. And after Lou tracks him down at work, Phyllis's boyfriend, Greg Kelly, reveals that sex isn't a big part of their relationship. Called to his parents' home to find his dad collapsed after smoking too much marijuana, Tommy insists that he come and live with him. But when they arrive at home, Tommy is shocked to discover that Uncle Teddy has accidentally killed the dog he has grown to love. Finally, after learning that Jerry has been secretly using her private bathroom, Laura lays a trap that will make sure he'll never do it again.
Episode 12 - Leaving
Already being hounded by Janet for money to replace her air conditioner, Tommy gets a stern warning from Jerry to steer clear of Sheila. And as Jerry complains about a bookie who's forgotten to pay off a big bet, and Franco returns to work with his daughter, Keela, in tow, a trio of rowdy firefighters from Massachusetts ask to stay at the firehouse while they construct a 9/11 memorial. Asking them to keep a low profile, Sean leaves them at the station while he's at a fire where he apologizes to Laura for all the harassment. Meanwhile, after an uncomfortable phone call from Sheila, Tommy learns that Janet is lying about the air conditioner. And when Mike suggests that they consider living together, he's surprised to learn that Theresa is bulimic. Ordered to get his daughter out of the firehouse, when Franco asks his girlfriend, China, for help, she balks, telling him that he'll have to choose between her and Keela. Though surprised when he is paid off for a bet he never made, Jerry has second thoughts about returning it when he learns that his longtime bookie has Alzheimer's. After his dinner invitation to Laura is rebuffed, Sean is startled when he spots Mike and the overweight Theresa. And after Laura complains about how everyone is talking about Theresa behind Mike's back, Sean raises suspicions when he asks that Lou stop harassing the new female firefighter. Meanwhile, when confronted about her lies, Janet tells Tommy that she needs the money for household expenses. As Tommy's recklessness continues to call his judgment into question, the memorial built by Sean's friends sets the firehouse ablaze. While a visit to the firehouse that ignites rumors about an affair forces Tommy to order Sheila to leave and promise to see her later, Sean is delighted when Laura asks him to dinner. Then, as a misunderstanding accidentally reveals that Laura and Sean are sexually involved, a call for help from another firehouse leads Jerry to realize that his wife is starting to exhibit symptoms of Alzheimer's. And after Arlo comes through with the money for Janet, Tommy learns that his dad has left for Ireland. Finally, as Theresa and Mike's relationship starts to crumble, China makes good on her threat to walk out on Franco. And as Janet stashes the money with the rest of the cash she's hoarding, Tommy arrives for his showdown with Sheila.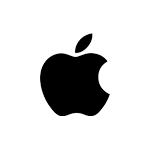 Episode 13 - Sanctuary
To make the next hockey game with the NYPD a wild affair, Tommy mends fences with his ex-co-captain, Ryan, who offers to enlist a fireman who is on leave for beating up three cops. As Lou's affair with Sondra heats up, and Mike comes to grips with Theresa's eating disorder, Franco counsels Sean on how to dump Carol, a woman he says is a bad kisser. And after another day at the track with Uncle Teddy and Arlo leaves him with plenty of cash for Janet and Sheila, Tommy is startled when Laura questions his motives and his sanity. Then, after she's the only one who can stop an angry man from attacking the firefighters removing his morbidly obese mother's corpse from her apartment, Laura gains some credibility with the crew. Tommy's plans for the hockey game play out perfectly when the police team loses their cool. Then, once the firefighters' win is assured, they unleash a cascade of violence that sends both teams tumbling into the street. When claiming to be gay can't help Sean get rid of Carol, Lou gladly agrees when his wife's boyfriend tells him that Phyllis wants a divorce. And after a bad day at the track forces Arlo to admit that his luck has run out, he stuns Teddy by claiming that he's in love with him. Meanwhile, during a visit to the firehouse, Father Mickey Gavin confirms that his cousin is having an affair with Sheila. So, when confronted by his colleagues, who give him vicious beating for the indiscretion, Tommy blurts out that Sheila is pregnant. After learning that Mickey revealed his secret, a call sends the crew to a fire where, as he is searching the building with Laura, Tommy becomes disoriented by his ghostly visions. But when Laura calls for help, Franco arrives and is injured when the ceiling collapses. As the tragedy causes both Jerry and Perroli to warn him to clean up his act, Tommy asks for a transfer and, after punishing Mickey, heads home to find that Janet has moved after learning about Sheila. Finally, as Franco's accident leaves Mike turning to Theresa for comfort, Jerry learns that wife, Jeannine, has Alzheimer's.

In order to keep our service free we display advertising and may earn affiliate fees for purchases you make on external sites that we partner with.
All content is © 2023 On TV Tonight unless pertaining to advertisers, companies, studios, movies and TV series listed on this site.