Rescue Me Season 2 Episodes
Find out where to watch Season 2 of Rescue Me tonight
Season 2 Episode Guide
Episode 1 - Voicemail
Fighting nightmares about Franco's injury, Janet's selling the house and leaving with their kids, Sheila's pregnancy, and even premonitions of his own death, New York City firefighter Tommy Gavin is now living alone in an illegal East Village sublet after being transferred to Staten Island. Far from the action at his old Manhattan firehouse, 62 Truck, Tommy realizes that he is going to have to get his life back on track and calls Father Mickey to ask about returning to an AA meeting. With his parking tickets piling up, he then turns to his brother, Johnny, for help getting them dismissed before asking him and their lawyer-cousin, Eddie, to find Janet. But Johnny finally has enough of his out-of-control behavior and takes his brother to task after he's arrested for a drunken attack on some street vendors working at Ground Zero. Now that Lou finds being divorced and available has made him unattractive to his girlfriend, and Jerry struggles to cope with his wife's Alzheimer's, Sean is goaded into secretly taking a pornographic picture with Laura's camera. But after innocently trying to get the pictures developed nearly gets her arrested, Laura turns the tables and exacts revenge on Sean. As Franco nurses the wounds he sustained while rescuing Tommy, and Mike discovers that incompatibility has doomed his relationship with Teresa, the one person still willing to stand by Tommy's side, Sheila -- catches him drinking and bolts. While doing his best to try and cover it up, Tommy cannot disguise his unhappiness with his Staten Island assignment and tells Lou that he would love nothing more than to be back at 62 Truck. Although Lou wants to help, he insists that Tommy give up drinking and call to square things with Franco. So, after calling to arrange to meet Mickey at an AA meeting, Tommy places a call to Franco, only to have him refuse to talk. As a result, after a difficult phone call with his kids, a drunken Tommy comes within inches of killing himself before finally showing up at the AA meeting with Mickey.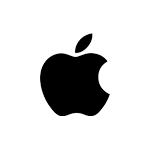 Episode 2 - Harmony
As Lou and Jerry find Chief Perroli vehemently opposed to bringing him back to 62 Truck, Tommy is hunkered down in his new Staten Island assignment waiting for some good news. When asked by his new colleagues to join their barbershop quartet for a national competition in Ohio, Tommy can barley disguise his contempt. Yet, after a phone call from Colleen reveals that she and the rest of the family are hiding out near Columbus, Tommy joins the quartet in hopes of being able to see them. As Tommy looks to curry Sheila's favor by telling her that he's stopped drinking, Uncle Teddy's gambling lands him in trouble with the mob. And after he's unable to convince Teresa to take him back, an angry and hurt Mike starts to stalk her and her new boyfriend. Soon after arriving in Ohio for the competition, Tommy borrows the SUV belonging to another one of the firefighters and heads off to track down Janet. Finding her dating a local firefighter, he insists that they are still legally married and demands that she and their kids return with him to New York or face kidnapping charges. However, when he gives her a few minutes to get their things together, Janet sneaks away with the children. Meanwhile, with Jerry doing everything he can to deal with his wife's Alzheimer's, and Franco developing an unhealthy reliance on his prescription painkillers, even though Sean convinces him to start dating again, Mike finds that he misses Teresa too much. Upon finding that Janet has given him the slip, Tommy ends up getting the worst end of an encounter with her boyfriend, Steve. Beaten and bloodied, he makes a futile attempt to find his family before going to a bar where, after resisting the temptation to take a drink, he makes his way back to the barbershop quartet contest to join his co-workers for the long drive back home. Finally, as Lou's efforts to blackmail Perroli into reinstating Tommy backfire, Mike sullenly looks for a way to get Teresa back.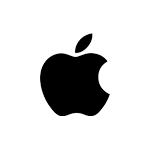 Episode 3 - Balls (a.k.a Home)
As Tommy fights back some disturbing visions of Jesus, problems with his illegal sublet, and Sheila's roiling emotions, Lou and Jerry try to convince Chief Perrolli to take him back, an especially difficult task now that the crew has grown fond of the courageous and multi-talented Sully, not to mention Franco's steadfast refusal to forgive him for causing his injuries. However, even when Perrolli offers to relent if the crew unanimously agrees, a vote reveals that Franco isn't the only obstacle in Tommy's way. Meanwhile, after he's told that Uncle Teddy has most likely been killed over his gambling debts, Tommy learns that his father is living in a fancy Park Avenue apartment. And though Tommy disapproves of his marriage to a wealthy Korean widow, his dad refuses to consider giving up his new arrangement. Taking Sully's advice, Mike sets out to win Teresa back, only to have the plan backfire when she gets a restraining order after he takes a swing at her new boyfriend. Needing time to date the nurse who is giving him a steady supply of powerful prescription painkillers, Franco asks Laura to baby-sit his daughter, Keela. Begging off at first, she agrees to help when Franco offers to pick up her bar tab for a night out with her friends. But after showing up back at his house after a few drinks, she makes it clear that she wants to take him to bed. After giving in to pressure from Lou, Franco's reunion with Tommy is interrupted when the crew of 62 Truck is called to fight a fire at an underground gay sex club. But, horrified to discover that a man they found chained to a wall of the club dressed in women's clothes is none other than Sully, when asked to vote again, they unanimously agree to let Tommy return. Finally, as Mike obtains a gun to use in his effort to get Teresa back, Sheila keeps news of her miscarriage a secret from Tommy and her son, Damien.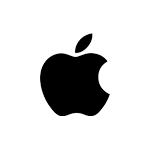 Episode 4 - Twat
Still unable to shake the unsettling visions that he's been having since he stopped drinking, Tommy's anger over having his truck towed causes him to attack the beat cop he holds responsible. Though he gets the best of the officer in their brief fight, Tommy comes away the worse for wear when he breaks his hand. Then, after letting everyone at his AA meeting know just what he thinks of them and their problems, he heads for a rendezvous with Sheila. But when he has trouble performing and Sheila insists that he take a drink to get over it, Tommy leaves instead. While spending the night together has Franco and Laura wondering about what comes next, Tommy's dad finds that, instead of being murdered over some unpaid gambling debts, Uncle Teddy is making big money working as a plus-size catalog model. As Sean offers to take Mike to an informal shooting range to blow off some steam over his being dumped by Teresa, Tommy becomes a hero on his first day back at work with his daring rescue of a little girl and her cat. And after Laura formally complains about a derogatory slur hurled at her by Lou, listening to Tommy and the others defend their verbal assaults on one another as a form of camaraderie causes her to question her reaction. As Franco works to keep up his steady supply of painkillers by continuing to date a nurse, the trip to the firing range with Sean goes awry when Mike accidentally shoots a cat. And though the tall and attractive vet they seek out for help is unable to save the mortally wounded animal, she makes sure that Mike doesn't leave without her phone number. Finally, after another round of disturbing hallucinations makes his struggle to stay sober even more difficult, Tommy is stunned when his daughter, Colleen, shows up at the firehouse.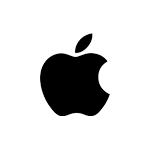 Episode 5 - Sensitivity
With Perrolli asking to Mickey to help make sure his brother keeps his nose clean, all-too-aware of what getting caught will mean for his future, Tommy does everything he can to hide his drug and alcohol use from the chief. And now that Colleen has run away from home to live with him, Tommy is determined to do whatever it takes, even kidnapping, to get his other two kids away from Janet. Meanwhile, as Franco tries to keep Laura from learning that he's dating a nurse who's giving him painkillers, Mike fails to adequately explain what it is he likes about large women. As their dad presses Uncle Teddy to get work as a model, too, Tommy and Johnny are startled to learn that, as a result of an affair that lasted more than thirty years, they have a brother and sister they never knew about. With the truth about their dad's secret family shedding some light on their upbringing, Johnny warns Tommy against doing anything illegal to get his children back. So, to continue keeping Perrolli in the dark about his drug and alcohol problem, Tommy goes to as many A.A. meetings as he can manage. Meanwhile, as Tommy's dad gets some disappointing news about his prospects for a modeling career, when Jerry arrives home to find his Alzheimer's-suffering wife, Jeannie, in bed with a stranger, he calls his estranged gay son, Peter, for help. As a result of Laura's sexual harassment complaint against Lou, the entire crew of 62 Truck is ordered to attend a sensitivity training where Tommy and his fellow firefighters are nearly thrown out after voicing their contempt for the class. Once Lou makes it painfully clear that, unlike her, he has few options other than being a firefighter; Laura takes his confession as an apology for his crass behavior. And in the wake of another hallucination about Mary Magdalene and Jesus Christ, Tommy tries to patch things up with a romantic evening with Sheila, only to find evidence that she's no longer pregnant.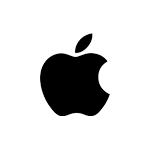 Episode 6 - Reunion
Already suspicious that Sheila may not be pregnant, Tommy solicits some advice from Laura before setting out to find proof. Continuing to ignore his brother Johnny's warnings, he pushes ahead with his plan to kidnap his other two children. However, Tommy's plans are dashed when the FBI agent who is his sublet apartment's legal tenant orders him to move out because of the neighbors' complaints. Meanwhile Sean's colleagues warn him against dating a woman who is sleeping her way through the entire fire department. And as Jerry struggles to find a way to talk to his gay son, Peter, Lou attends a reception for bone marrow donors and survivors, only to find that Leon, the man whose life he saved, isn't especially grateful. After learning his name, Tommy calls on Sheila's obstetrician, who reveals the truth about the miscarriage. But before he can leave, Tommy is confronted by the ghost of his cousin - Sheila's late husband, Jimmy -- who dishes out a brutal beating as he insists that he do whatever it takes to get her pregnant again. Ignoring the demand, Tommy heads for Shelia's house instead and, with a frightened Colleen looking on, he angrily confronts Sheila with the truth. Meanwhile, as Lou decides to let Leon know how he feels about being snubbed, Jerry learns that Sean's new girlfriend, Heather, is a firebug. So, as Sean dumps Heather after confronting her about the fires she's started, Jerry finds the courage to ask Peter about what it's like to be gay. When he can't find his pain medication, Franco takes it out on his daughter, Keela, unaware that Tommy has been stealing his pills. However, the drug-addicted firefighter's rage turns to fear after he discovers Keela unconscious from an accidental overdose. Accused of being ungrateful for the bone marrow donation, Leon offers to make things right by taking Lou out for a drink. But when he then tries sticking Lou with the tab, things sour between them. Finally, with Colleen's help, Tommy kidnaps Katy and Conor from their school. But before long, they have him questioning whether he's made a mistake. And when the firefighters answer a call at her apartment, Sean is stunned to find that, as a result of their break up, Heather committed suicide.
Episode 7 - "Shame"
Having stashed his kids with his dad, Tommy joins Lou in secretly taking up residence at the firehouse. Although he and Tommy can't find new places to live, Lou does run into Sondra, the woman who dumped him after he left his wife for her. Knowing that she's attracted to men who are already attached, Lou tells Sondra that he's dating someone and then, taking Tommy's advice, hires a prostitute to help convince her that it's true. And while the atmosphere at his dad's apartment is tense, Tommy can only think to ask Uncle Teddy for a connection to supply him with painkillers. Meanwhile, Jerry's tolerance is tested when his son's boyfriend, Steven, arrives for a visit. And when Franco brings Keela home from the hospital following her overdose, Laura stays to help. After rescuing a severely burned young boy from an apartment fire, Tommy agrees to take Franco along to a drug rehab meeting, but only after pressing him for any painkillers he may have stashed somewhere. After a heated argument with Sheila reveals that she is now seeing a woman, Tommy is at the hospital consoling the mother of the injured boy when he slips into another hallucination, telling Jesus that he will only consider believing in God if the youngster recovers. Meanwhile, despite his recent run of bad luck, Lou encourages Sean not to give up on dating. As Tommy, Mickey, and Johnny attend a church picnic being given by their recently-discovered half-brother, Father Murphy, Sean accompanies Franco to his rehab in hopes of meeting some women. Though Franco hesitates to openly discuss his drug problem, Sean wastes no time in introducing himself as a former crack user to Molly, one of the recovering addicts. While doing everything he can think of to contact the dealer recommended by Uncle Teddy, Tommy finds that caring for his kids is already trying his patience. And when Mickey suggests that a young boy that Father Murphy has been caring for is actually his son, Tommy doesn't want to believe it. Finally, as Jerry loses his composure after walking in on Peter and Steven having sex, Franco admits that even Keela's brush with death hasn't been enough to break him of his addiction.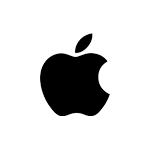 Episode 8 - Believe
While trying to keep his relationship with Shelia from engulfing his life, Tommy gains an edge in his competition with Johnny for their half-sister, Mariel's, attention. Although Mariel is eager to have sex, even the suggestion that they might not have the same father can't overcome Tommy's reservations. After criticizing Mickey for suspecting that their half-brother, Father Murphy, is a child molester, Tommy is at the hospital with the boy he saved when, during another hallucination, he's encouraged to pray for the restoration of his marriage to Janet. Meanwhile, as Franco asks Laura to move in with him, and Jerry learns that his wife and son are planning a birthday party for Peter's boyfriend, Steven, Lou's ruse to keep Sondra interested in sex gets harder to maintain when he becomes interested in Candy -- the prostitute he's hired to help with the deception. Though everyone but Laura balked at the invitation, even after Jerry orders them to attend Steven's party, Tommy and company refuse to mingle with the decidedly gay crowd. However, after Laura insists that she and Franco join in the fun, and then Mike and Sean are unable to resist, too, only Tommy and Lou are left outside. But as Lou gears up the deception when Sondra calls demanding to know where he is, Franco and Laura's plans to live together are derailed when Sean unwittingly tells her about the nurse Franco was dating to feed his drug addiction. Meanwhile, things come unglued at the elder Gavin's apartment when Janet arrives to see her kids. As Franco begs Laura not to leave him, and Sean and Mike pretend to be gay in order to impress two women at the party, a call from Uncle Teddy sends Tommy rushing to his dad's apartment. Now on his own, Lou calls on Candy to help him keep up appearances for Sondra. However, deciding that he can't keep it up any longer, he tells Sondra the truth so he can spend the evening with Candy. Finally, as Jerry's frustration with Peter's homosexuality wanes, and a suspicious Mickey stalks Father Murphy, Tommy's prayers are answered when Janet decides she wants to give their marriage a second chance and the badly burned boy awakes from his coma.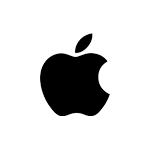 Episode 9 - Rebirth
Although he and Janet have agreed to try and reconcile their differences, Tommy is still surprised at her sexually playful attitude. So, after Lou suggests that Janet may be on antidepressants, Tommy sneaks a look inside her purse during a family dinner at his dad's apartment and finds the pills that are responsible for her improved attitude. Although he wants to undo the damage his loose talk has caused, Sean's efforts to patch things up between Laura and Franco only make matters worse. So, desperate to regain Laura's trust, Franco asks Lou to help him out by writing a poem. Meanwhile, in the wake of Steven Reilly's birthday party, the suspicion at 62 Truck is that Mike is gay. And after Lou defends her when she's accosted on the street by a former customer, Candy invites him up to her apartment, only to have him balk at staying overnight. As the police start turning up the heat in advance of their annual hockey game against the fire department, Tommy learns that Janet has started looking for an apartment where they live together as a family again. However, when Tommy looks to get some of the same medication Janet is taking, his doctor refuses to help him out. As Mike admits that he has started hanging around gay men as a way to meet women, Tommy fails miserably to use the church confessional to repent, so he turns his energies towards trying to make things right by helping out at the firehouse. After it's found that the poems to Laura that Franco thought were written by Lou were actually Tommy's work, everyone is stunned. When this new and improved Tommy Gavin miraculously survives a fall during a fire at an abandoned warehouse, Franco asks him to write another poem for Laura when Lou's efforts fall short. And when pressed by Lou about what's going on, Tommy admits that the drugs he's been stealing from Janet have transformed him into a new man. However, his teammates are less than pleased when, during their game against the cops, the medication dilutes Tommy's killer instinct.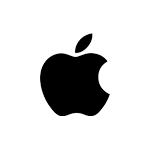 Episode 10 - Brains
When his son returns home to Boston, Jerry looks for help to care for his ailing wife. As Lou offers to help Candy quit working as a prostitute, Tommy continues stealing Janet's anti-depressants, while encouraging her to get the prescription refilled as soon as possible. And when the brother of the boy that Father Murphy is suspected of molesting claims to have been his victim, too, Tommy reluctantly admits that Mickey was right about their half-brother. After a poem copied from a schoolbook makes Laura more suspicious than ever, Lou denies being the author, only to then turn around and implicate Tommy. Already upset by his alleged half-sister, Mariel's, efforts to get him into bed, Tommy is forced to respond when Sheila accuses her new girlfriend of abuse. Meanwhile, as Sean introduces Jerry to a stripper who can help him find a nurse for Jeannie, and Tommy admits to writing the poems, a distraught Kevin Lopez produces a letter that proves Father Murphy's guilt. As Jerry starts interviewing nurses, Tommy's tries confronting Debbie about Sheila's accusations, only to end up giving her sexual advice instead. Finally, even when he's shown Kevin's letter, Father Murphy insists that it doesn't prove anything. However, after admitting that he was also abused as a boy, the pedophile priest is arrested after he and the Gavin brothers helplessly witness Kevin's suicide.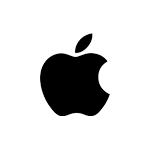 Episode 11 - Bitch
As he relies on his wife's anti-depressants to fight the visions of his late cousin, Jimmy, a frantic call from Sheila brings Tommy to counsel her son, Damien, after he announces that he is following family tradition by joining the fire department. Taking Connor along, Tommy does his best to dissuade Damien. But when he can't bring himself to talk him out of it, Tommy gives Damien his late father's badge and offers to explain everything to his mom. Yet, listening from outside the door, Connor overhears Tommy and Damien talking about his affair with Sheila. Meanwhile, after he and Laura agree to take a break from each other, Franco warns Tommy to steer clear. And when Laura starts dating another firefighter, Sean urges Franco to get even by dating a porn star. After hiring his new neighbor, Rose, to help care for his ailing wife, Jerry is embarrassed over an incident when she brings Jeannie to the firehouse. And after being invited up to her apartment, Lou is disappointed when a call from a client forces Candy to cut their evening short. Meanwhile, after Laura accuses him of being interested in her, Tommy denies it as he gives her advice on how to deal with Franco. And upon returning from Atlantic City to find that his wealthy wife has died, Tommy's dad realizes that he's now rich. Following a romantic dinner with Janet, Tommy is preparing for bed when Mike calls to tell him that the hockey team has decided he isn't aggressive enough to be their coach any more. So, concluding that it is the only way to regain his credibility, Tommy stops taking Janet's anti-depressants, a decision that gives him back his edge, but confuses his family. Finally, when pressed, Candy tells Lou that her pimp has agreed to let her quit, for $30,000. And as Franco's efforts to make Laura jealous backfire, Tommy resorts to violence on the ice in order to prove that he is still capable of being the hockey team's coach.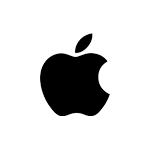 Episode 12 - Happy
As they begin to realize that Mrs. Ng's death is going to make their father very wealthy, the Gavin family begins looking forward to a not-too-distant future where they will all be well off. As Janet solicits his reluctant participation in a ceremony to renew their wedding vows, Tommy decides to share his newfound fortune with his friends at work. However, as they are discussing how to redecorate their Park Avenue apartment, the Gavins are all surprised by the appearance of the family's estranged black sheep daughter, Maggie. And though their father is none too happy to see her, Maggie claims that she had no idea about the inheritance and warns Tommy against assuming that the money is a sure thing as she seeks his support in becoming one of the family again. While a series of untimely miscues gives his fellow firefighters reason to suspect that Mike is gay, Sean works to help the love-struck Franco get over his failed romance as Laura struggles to put her feelings for him behind her. So, with his friends starting to outfit the station with new gym equipment and Janet pressing ahead with her plans for a lavish party to renew their vows, Tommy begins to question the sense of happiness he's been feeling. Meanwhile, as a practical joke plays on the suspicions that Mike is gay, Jerry is called home to attend to his ailing wife and is stunned to find that she's tried to commit suicide. With Sheila finding herself on the receiving end of another vicious beating at the hands of her girlfriend, Debbie, Tommy convinces his dad to accept Maggie back into the Gavin fold. However, after a reading of the will reveals that Mrs. Ng left virtually all of her money to her beloved cats, the elder Gavin's suspicions are confirmed when Maggie suddenly bolts. Finally, as a beating from her pimp has Lou more committed than ever to save Candy from having to work as a prostitute, Tommy and Janet's world is turned upside down when their son, Connor, is killed by a hit-and-run driver.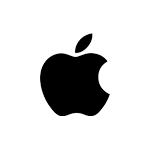 Episode 13 - Justice
In the wake of his son's funeral, things for Tommy are made even more difficult when Janet holds him personally responsible for Connor being killed by a hit-and-run driver. As friends and family try to snap Tommy out of his depression, Katy's claim that she doesn't believe in God has Sean looking for a way to restore her faith. And as Jerry is told that it would be best to put his wife into the hospital, and Franco continues pressing Laura about resuming a relationship, Candy calls to tell Lou that her pimp has agreed to release her. As Tommy fights the temptation to start drinking as a way to deal with the pain, Johnny reveals that the man who killed Connor is being returned to New York from Baltimore. After asking Johnny to alert him to when and where he will be arriving, Tommy hurries to help when Sheila calls to say that Debbie is beating her again. However, rather than seeking revenge, Tommy stands by as Debbie beats him senseless, too. Meanwhile, Sean thinks he's witnessed a miracle when a leaky church ceiling makes it look like a statue of the Virgin Mary is crying. Following his daring rescue of a girl from the ledge of a burning building, Tommy learns that Chief Perrolli has been having Mickey secretly monitor his rehab. While Katy remains unmoved by Sean's claim of a miracle, Tommy's dad and Uncle Teddy insist on being the ones to seek revenge against Connor's killer. So, as Franco tries in vain to see Laura, and Jerry leaves his frightened wife at the hospital, Tommy agrees to let his dad and uncle shoot the hit-and-run driver when he arrives at Grand Central Station. Finally, as Lou arrives at Candy's apartment to learn that he isn't the only one who's lost a lot of money in her cleverly engineered con game, Franco finds that Laura has moved without telling him where. And after a disturbing vision of Jesus, Tommy hurries to the train station to try and stop his dad and Uncle Teddy from becoming murderers, too.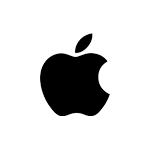 In order to keep our service free we display advertising and may earn affiliate fees for purchases you make on external sites that we partner with.
All content is © 2023 On TV Tonight unless pertaining to advertisers, companies, studios, movies and TV series listed on this site.