American Restoration Season 1 Episodes
Season 1 Episode Guide
Episode 1 - Hopalong Rick
Rick attempts to restore a 1960's three-wheeled Marketeer Golf Cart for the Pawn Stars. Can his team drive this double bogey into a hole-in-one, or will this project end up in the rough? And later, a customer drops off an extremely rare Hopalong Cassidy bicycle from the 1950's, can Rick and Tyler find the missing parts, or is this bike too rutty to ride?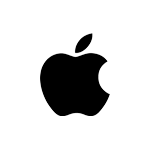 Episode 1 - Under Fire
The pressure is on for Bodie when the biggest restoration of his career flames out. Meanwhile, Dale's routine tune-up on a 1946 Harley turns into a full blown over-haul.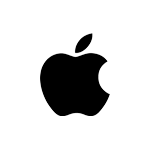 Episode 2 - Wrestling with the Past
At Wheels Through Time, Dale is tasked with bringing a mysterious 104-year-old motorcycle back to life. In New York, Steve's Restorations grapples with a rare vintage arm wrestling arcade game from the 1980's while the guys at Bodie Stroud Industries retrofit a 1950s gas pump for a surprising new purpose.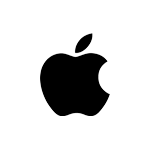 Episode 2 - Ice Cold
Up against a tough deadline, Rick's team attempts to restore an antique Hershey's dispenser from the 1940's. Can they turn this chocolate treat box around in time, or will all their hard work melt away? And later, Rick's team tries to fix up a 1950's Kelvinator Fridge. Will they repair this fridge to its maximum beer chilling potential, or will this restoration get unplugged and spoil?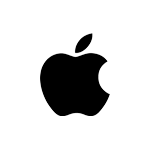 Episode 3 - Lights Out
After a severe Las Vegas windstorm knocks down and destroys a local magician's street lamp he calls on some of Rick's restoration magic to fix it. Will Rick and his team pull the rabbit out of a hat and piece the shattered lamp back together, or will this opportunity simply disappear? And later, Rick's son Tyler gets a tough lesson in business after giving a price estimate on a 1930's Eco-Tire Meter. Can he restore it without going over budget, or is he full of hot air?
Episode 3 - Rust-o-mod
Steve's Restorations takes on the challenge of restoring a client's rust bucket 1978 Gran Torino into a unique one of a kind machine while Bodie Stroud Industries attempts to bring new life into a bullet nose Studebaker. Then, in Georgia, Bob's Garage brings back a family's cherished 1959 hi-fi stereo.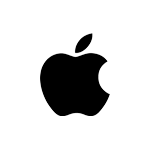 Episode 4 - Buttered Up
A local picker pays Rick Dale a visit with a truckload of rust laden loot. After spotting an old toy train, Rick hops on-board to buy it. Can Rick and his team get this locomotive up to full steam or will an unseen obstacle force it off its tracks? And later, the guys are asked to restore an antique popcorn machine from 1948 back to its original hot popping glory. Can they serve it up with butter, or will this project just get soggy?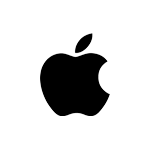 Episode 4 - Pickup the Pieces
In LA, Bodie fixes up a 1959 Ford F100 in hopes of flipping it to an exacting Ford truck aficionado. Meanwhile in Michigan, Andy takes an emotional ride restoring a 1940's JC Higgins bike, and Bob's Garage resurrects a buried 1930's gas pump.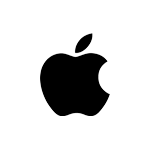 Episode 5 - Up Against the Wall
At Wheels Through Time, Dale is racing to bring a 90-year-old Indian motorcycle back to life to perform on the infamous traveling motorcycle stunt show, the Wall of Death. Meanwhile in New York, Steve finds himself in the dark during the restoration of a vintage neon sign.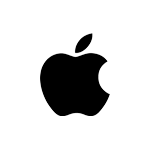 Episode 5 - Cooler Kings
Rick buys a 1950's Coke cooler with plans to convert it into the holy grail of Coke collectibles: the Hot Dog Cooler Grill. Capable of simultaneously cooling sodas and cooking weenies this machine is the Cadillac of Coke coolers. Can the team handle this duel climate barbecue machine, or will the hot dogs end up on ice? And later, when the Pawn Stars come by with a broken down barber's pole things get hairy when electricity proves that Rick dated this antique back to the wrong century. Can Rick's team give this project the trim it needs, or will this clip-job be too close for comfort.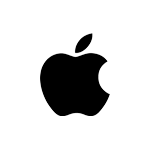 Episode 6 - Knockout
It's game on for Rick and his team when they restore an early 1900s strength-testing punching bag game. Can Rick knock-out this challenge with the old one-two punch, or will this rock 'em, sock 'em heavyweight project prove too big to go down? And later, the crew is under a tight deadline to fix up an antique railroad strongbox. Can they turn the key and keep the restoration on track, or will this old gold-guarding box remain rusted shut forever?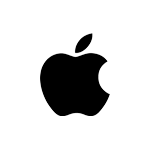 Episode 6 - Three Wheeled Thunder
In LA, Bodie is commissioned to restore a very rare 1948 Davis Divan for the grand reopening of the Petersen Automotive Museum. Meanwhile, Monkey Business tries to turn a '50s carnival tank into a go-cart for a motorcycle group and Bob's garage jumps on to restoring a '70s gas powered toy.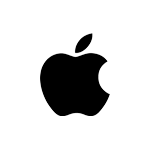 Episode 7 - Mr. Lucky
Andy gets to work on a bizarre kit car that's part VW bug, part Delorean and part motorcycle. And later, Bodie rectifies with another project from the Petersen Museum, an early 1900s electric car charger, and Dale builds a custom Harley for a customer looking to connect to his past.
Episode 7 - Duck and Cover
Rick and his team take a trip out to a local Las Vegas museum to restore a civil defense air raid siren from 1957. Can they withstand this nuclear restoration, or will they fail to duck and cover? And later, a client brings in a turn-of-the-century, nickel-plated cash register. Will the team ring up this cash counting machine to a pleasing profit, or will this classic calculator crash in financial failure?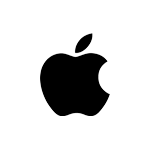 Episode 8 - Here Comes the Judge
Bodie is put to the trial to restore a very rare 1970 GTO "Judge" in one month's time for the SEMA car show. Meanwhile, Andy modernizes a spark plug cleaner into a stereo for a long time friend and Steve hatches a plan to transform a beat up 64 Ford Falcon into a work of art.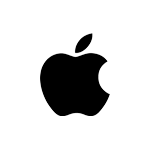 Episode 8 - Pumped Up
Rick and his brother Ron take a road trip to a dusty desert salvage-yard to rummage for some beat-up antiques to flip for cash. Will they find a hidden oasis brimming with profit potential or will they get lost wandering the wasteland? And later, Rick takes a restoration risk and auctions off a 1920s visible gas pump. Can he "filler-up" with bids for a big pay out, or will the bidders run out gas before he breaks even?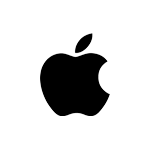 Episode 9 - Jackpot
Rick and his team have a chance to restore a prohibition era slot machine, will they take a backroom gamble and hit the restoration jackpot or will this one-armed bandit walk off with all their winnings? And later, when a 1940's Pepsi cooler comes in for an icey overhaul, will an archaic bottle of pop distract the team, or will this frosty cooler quench the teams thirst for soda salvation?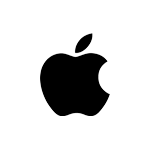 Episode 9 - Let the Good Times Roll
Steve works his magic on a worn-out but very unique Roller Skate Car from the 70s, for the owner of a local rink. Meanwhile, Dale helps the owner of American Iron magazine restore a rare 1929 Harley Davidson JDH and Bodie tries fix a 1930s Penny Scale for a local soda shop.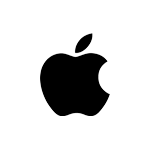 Episode 10 - Basket Case
Dale finds the engine from a super rare 1940 Harley-Davidson WLD in a box of seemingly random parts and is tasked with trying to put the puzzle back together. Meanwhile, Steve turns a 1959 Cadillac tailfin into a custom couch for a Cadillac fanatic and Bodie and his team restore a 1963 Ford Galaxie back to its former "race code" glory.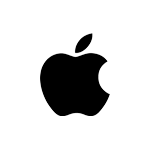 Episode 10 - Space Kowboy
Rick and his team are given a crucial mission, completely restore a NASA helmet from the 1960s' Gemini missions. Will this project launch them out of this world, or will a fire cause them to call Houston with a problem? Then, after an old picker drops off a rusty gas cart for a fix-up, they try to give it a fill-up. Do they have enough fuel to finish the job or will an empty tank leave them stranded?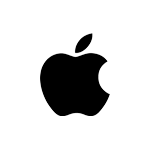 Episode 11 - Order Up
Bodie takes on the juicy restoration of a 1941 Plymouth Special Deluxe for the CEO of Carl's Jr. Meanwhile, Dale is in a rush to build a bike in time for his museum's annual motorcycle raffle and Andy restores a 1952 Shuffle Bowler game that may or may not have ties to the mafia.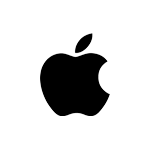 Episode 11 - Safe Keeping
When an antique candy machine from the 1950s arrives at the shop, Rick's team has their hands full--and not just with sweets. Can the crew turn this rusty pile of parts into the luxury theater machine it once was, or will this candy dispensing contraption remain rotten passed the credits? And Later, without the combination, the guys have to find a way to open a giant antique safe before they can begin restoring it. Can they unlock the door to the restoration of their dreams, or will this project's potential remain locked behind eight inches of solid steel for all of eternity?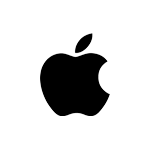 Episode 12 - Suck Up
After an antique railroad vacuum used to clean train carriages rolls into the shop, Rick and his team attempt to spotlessly service this colossal cleaning contraption. Will he be able to keep this tremendous task spic and span, or will this pristine project run rapidly off the rails? And later, a client requests a retro restoration of his childhood red wagon. Can the team navigate the rough road to complete this classic cart, or will this tattered toy be nothing but hell on wheels?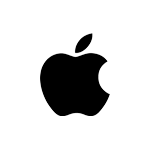 Episode 12 - Taking the Reins
Steve gets cooking on transforming a rusted-out 1956 Willys truck into a BBQ kitchen-on-wheels. Meanwhile, Bodie and his son turn a mini-Divco "milk truck" kiddie car from the 1960s into a souped-up go-kart and Bob is chomping at the bit to restore a 1952 Bally's coin operated horse ride.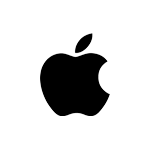 Episode 13 - Pony Up
Bodie does a custom restoration on a 1967 Ford "Eleanor" Mustang, for Imagine Dragons lead singer Dan Reynolds. Meanwhile, Dale has his hands full trying to get a rare 1936 Crocker motorcycle to run and Steve restores a 1924 Isotta Fraschini Type 8A for a long time friend and customer.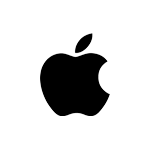 Episode 13 - Rev'd Up
When a client brings in an extremely rare British motorcycle from the 1950s, Rick sets the speed for this matchless mission. Can he steer clear of any old time obstacles, or will this project crash and burn before the finish line? And later, the team has to put their two cents into the restoration of a 1940's Accurate Weight penny scale. Can they correctly calibrate this contraption, or will this hefty undertaking cause them to break the scales?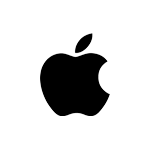 Episode 14 - Apples and X-rays
Rick and his team have a chance to restore an extremely rare department store x-ray machine from the 1940s used to fit shoes. Can Rick put his best foot forward to safely service this radiation discharging device from head to toe or will this item prove to be too hazardous to everyone's health? And later, a first grade teacher brings in a mechanical apple corer and peeler from the 1880s. Will the crew take a bite out of this project and make the grade or will one rotten apple spoil the bunch?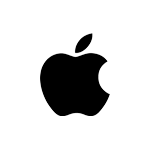 Episode 15 - Hot & Cold
After Rick's son Tyler stumbles upon a 1950's coffee vending machine, the team has to brew up an instant formula for restoration. Will they turn this junky java dispenser into a vintage valuable, or will this project land them in hot water? And later, Rick is challenged to convert a 1930s Montgomery Ward refrigerator from icebox to wine-box. Can Rick keep his cool as he completes this retro refurbishment or will this arctic assignment cause a Merlot meltdown?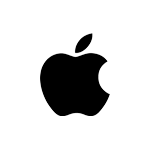 Episode 16 - Secret Fan
It's a restoration race to the finish line for Rick and his team when a client cruises in with a 1960's go-kart. Can they masterfully mend this miniature motor vehicle, or will this project be a karting catastrophe? And later, Tyler conspires to fix up a 1950's fan as a gift to Rick for Father's Day. Can he briskly breeze through this covert quest, or will a minor blunder blow this stealthy son's surprise?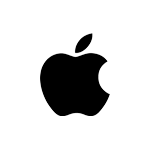 Episode 17 - Grippin' Mad
Rick and his team flex their muscles when they strong-arm a powerful penny arcade strength tester from the 1940s. Can they get a grip and swiftly squeeze out a macho machine, or will this resistant restoration be too tough to tackle? And later, a client brings in a small gum and cigarette-vending slot machine from the 1930s. Will the team hit a junior jackpot on this gambling gadget or will this miniature machine burst their itty-bitty bubble?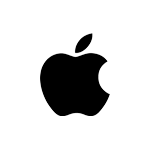 Episode 18 - The Pick, the Pawn, & the Polish
When a prominent Vegas Pawn Star hauls in a crumbling 1957 Chevy 150, Rick and his team accelerate at breakneck speed to overhaul this classic clunker. Can they restore this retro rust-bucket, or will this project stall-out before they reach the finish line? And later, a couple of American Pickers show up hoping to sell some of their varied vintage valuables. Will Rick pluck a premium prize from a collection of rusty relics, or will these sizable scraps be nothing but junk?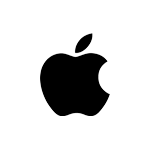 Episode 19 - Anchors Away
Rick and his crew get their feet wet when a 1952 powerboat ride splashes into the shop. Will this wave rider be an easy-breezy endeavor, or will it be man overboard in rough restoration waters? And later, Rick rolls up his sleeves to tackle a 1940s child's tricycle for a Las Vegas museum. Can he pedal merrily along on this tattered three-wheeler, or will this ankle-biter bike get a flat tire?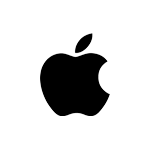 Episode 20 - Special Delivery
Rick shifts into high gear when a 1967 Harley motors in for a surprise overhaul. Can he comfortably cruise on this road hog refurbishment, or will this retro joy ride skid out of control? And later, a 1940s U.S. mailbox arrives at the shop. Can the crew swiftly sort through a postal patch up, or will this bulky box be a correspondence catastrophe?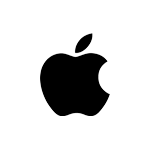 Episode 21 - Rusted and Busted
Rick and his crew drive full speed ahead when a 1960s coin-operated motorcycle roars into the shop. Can they burn restoration rubber with this kiddie contraption, or will this rapid refurbishment suddenly hit the skids? And later, a client brings in a crumbling 1950s bumper car. Will Rick decide to buckle up and steer this challenging overhaul, or will this retro amusement park ride be more trouble than its worth?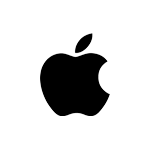 Episode 22 - Batter Up
It's batter up when a 1940's baseball batting game flies into the shop. Can Rick hit this American pastime out of the park, or will a curve-ball send him back to the bench? And later, the crew is put to the test when they tackle a tarnished 1920s tire changer. Can they overpower this aged apparatus, or will this rusty restoration grind to a halt?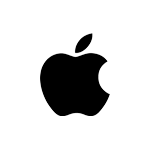 Episode 23 - Suds and Duds
Rick and his crew change gears when a 1967 Honda Scrambler motorcycle swerves into the shop. Can they win the race on this dirt road restoration, or will they run out of gas before the finish line?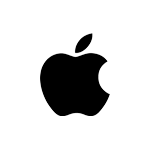 Episode 24 - American Hero
When a client flies in with a helicopter gunner helmet from the Vietnam war, Rick and his crew have to suit up for some restoration recon. Can they get clearance to polish up this American heroes heli-hat, or will they have to call in some air-support? And later, it's bottoms up for the guys when they pop the tab on a classic 1948 Coca-Cola vending machine makeover. Can the guys quickly quench their thirst on this fizzy fix-up, or will this carbonated contraption explode in their faces?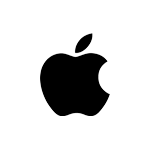 Episode 25 - Close Shave
Rick gets his hair blown back when he finds a beat-up WWII era Koken barber chair among a picker's plunder. Can he cut a decent deal on this scruffy seat, or will this transaction trim a hole in his pocket? And later, a client brings in an extremely rare 1950s Coca-Cola cooler. Can the guys stay cool, calm, and collected on this refreshing restoration, or will this soda pop salvage go flat?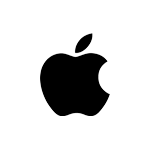 Episode 26 - Missile Impossible
Rick and his crew must launch a rapid refurbishment when the Pawn Stars steer a 1950s Atomic Missile pedal car to the shop. Can they follow the tough trajectory of this hazardous heat-seeker, or will this mission miss its mark? And later, a client brings in a 1930s fare box, once used on public transportation. Can the crew keep this transformation on track, or will this ride-on restoration go off the rails?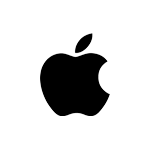 Episode 27 - Wheel & Deal
Rick takes the restoration reins after a turn-of-the-century, horse-drawn fuel delivery wagon from the early 1900s trots into the shop. Will it be safe travels on this galloping gas tank, or will this petrol project take a spill? And later, the manliest crew in Las Vegas restores a 1940s Kotex Dispenser for a charity auction. Can the guys man up and conquer this girly gadget?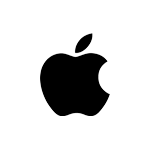 Episode 28 - Cold War Crusin
Rick and his crew try to obey the speed limit when a 1962 Czechoslovakia scooter zooms into the shop. Can they get this Cold War clunker on the fix-up fast track, or will it get deported? Later, a miniature 1930s oil tanker trucks into the shop. Will this tiny toy transformation be nothing but child's play, or will the guys hit a rough and rocky road to restoration?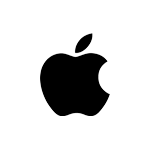 Episode 29 - Tractors & Trucks
When a client brings in his father's 1954 Bantam tractor, Rick must mend this latent lawn wrangling machine. Can he successful salvage this project piece by piece, or will this farming fix up ultimately fail? Later, the guys have a mechanical mystery on their hands when a client brings in an early 1900s air brake tester for trains. Can the crew puzzle out this choo-choo contraption, or will this railroad relic get derailed?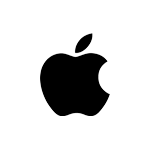 Episode 30 - Surfing the Strip
Limited by a tight budget, Rick must light a fire under his team to overhaul a 1900s chemical cart. Can they calmly control this risky restoration, or will this unpredictable undertaking go up in flames? And later, it's surfs up for Rick's brother Ron and son Tyler when they find a 1940s motorized surfboard in a client's garage. Can they safely paddle through a stormy sale, or will this boogie board bargain hit the rocks?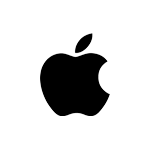 Episode 31 - Smoking Hot
Rick turns up the heat when an 1881 potbelly stove whips into the shop. Can he cook this project to perfection, or will this old oven come out burnt to a crisp? And later, the guys are unexpectedly challenged to restore a 1940s children's Irish Mail cart by hand. Can they successfully conquer this manual mission, or will this rug rat ride put them in the corner?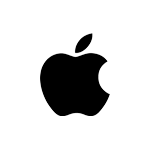 Episode 32 - Milking It
When Rick's brother Ron and son Tyler encounter a 1950s milk vending machine for sale, they attempt to squeeze out a good deal. Can they churn something out of this dairy discovery or will one false moo-ve have them headed home empty-handed? And later, the guys restore two kiddie handcar trains from the 1950s. Can they make a perfect pair out of these rusted railroad rides, or will this amusing assignment run out of steam?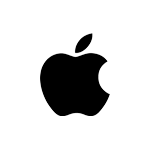 Episode 33 - Keep on Trucking
Brettly takes the wheel when he decides to restore a beat-up 1965 Chevrolet truck. Can he keep on trucking with this tricky transformation or will this clunker wind up running on empty. And later, Rick's brother Ron and son Tyler get a sneak peek at a 1940s coin-operated peep show machine for sale. Will this naughty negotiation play nice or will the guys have to bare all to get their hands on this kinky contraption?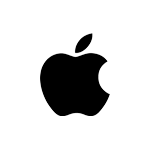 Episode 34 - Bikes & Barbecues
When a 1940s Japanese Maruishi bicycle pedals into the shop, Rick and his crew strap on their helmets for an uphill ride. Can they swiftly cycle through this ten-speed transformation, or will they take a wrong turn on this rare racer? And later, the crew restores a compact Chiclet vending machine from the 1940s. Can the guys sweeten up this gummy gadget, or did they bite off more than they can chew?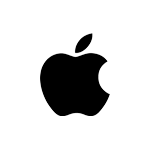 In order to keep our service free we display advertising and may earn affiliate fees for purchases you make on external sites that we partner with.
All content is © 2023 On TV Tonight unless pertaining to advertisers, companies, studios, movies and TV series listed on this site.