American Restoration Season 6 Episodes
Season 6 Episode Guide
Episode 1 - George Clinton: Funky Yeah!
When music legend George Clinton of Parliament Funkadelic arrives with a funked-up 1920s Chickering Baby Grand Piano, the team preps for a pitch-perfect project. Can Rick hit the right notes on this classic instrument, or will the project fall flat? Then, when word gets out that P-Funk will put on a concert for the big reveal, Brettly and Tyler try to take charge of the planning. Can they pull off a spectacular show, or will it be a funky flop?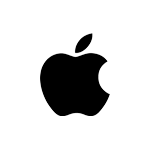 Episode 2 - Off the Rails
It's full steam ahead when returning customer Mark Bassett brings in a late 1800s Velocipede, sometimes called a railroad hand-car. Can Rick turn this wreck-on-wheels into a museum-quality marvel or will the project go off the rails? Then, the shop powers up when a 1940s Battery Charger bolts in. Will Rick have the power to give this project a jolt or will the restoration run out of juice?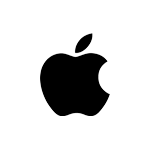 Episode 3 - Back to Four Square
When a rare British 1950s Ariel Square-Four motorcycle speeds into the shop, the crew goes full throttle to restore this vintage ride. Can Rick take this broken-down bike and make it road-trip worthy? Then, when Ron and Leonard need lessons on how to use the shop's fork-lifts, Tyler makes them practice using giant excavators. But when the master, macho-man Ron, challenges his 98-pound proteg , Leonard, to a big-rig contest, no one's sure who will be student and who will be teacher.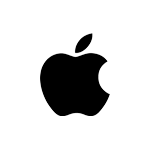 Episode 4 - Big Macs and Cool Tracks
When a "Big Mac Jail" from a 1970s McDonalds PlayPlace arrives in the shop, Rick prepares for a fast food facelift. Can this playground piece go from faulty to fresh? Then, a 1950s Calliphone Portable Record Player makes some noise for the crew. Could it be music to Rick's ears or will it be a restoration record scratch?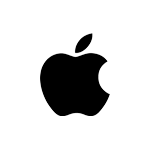 Episode 5 - Bond Ambition
When an authentic James Bond Lotus Esprit Submarine Car featured in the film The Spy Who Loved Me rolls into the shop, Rick is faced with one of the most difficult projects of his career. Will this be the one that puts him in over his head? Then, Ron and Tyler look to strike up a deal at an eccentric antique shop and Ron tests his big brother's patience with a foolish flub.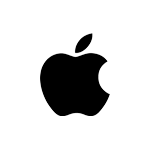 Episode 6 - Un-Kniev-able
When a BMX stunt rider brings in his 1976 Evel Knievel Junior Roadmaster bicycle, Rick bargains to get a jaw-dropping daredevil performance from the client for a discount on the project. Rick'll have to perform a few tricks of his own if wants to turn this broken-down bike into a show-worthy set of wheels. Then, the crew digs in when a vintage arcade Mighty Mack Crane Game swings into the shop. Can Rick keep his eye on the prize or will the ball get dropped?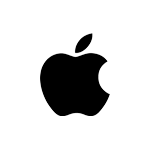 Episode 7 - David Copperfield: Rick Works His Magic
When living legend illusionist David Copperfield calls on the shop to restore two items from his magic museum's collection, it's time to see what tricks Rick has up his sleeve. Can he pull a rabbit out of a hat or will all the hocus-pocus be too much to handle?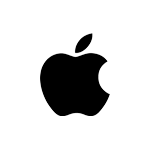 Episode 8 - Sparks Will Fly
Rick wheels and deals when a rare 1963 Simplex Sportsman Shriner's Bike cruises into to the shop. Can the shop turn this ramshackle ride into a striking set of wheels? Then, Ron bargains with a local bar to restore their 1913 Mercantile Scale. But when he cuts the price in exchange for a party, will Rick be miffed about the money or pumped to party?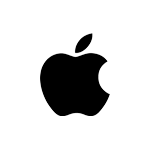 Episode 9 - Knockout Restoration
When a client looks to restore a vintage arcade Punch-Out Game given to the shop by Rick Harrison, Rick Dale and his guys put up their dukes for a knockout restoration. Then Rick and Tyler make a bet on who'll pack a bigger punch when the job is done. But they might not find out if Rick has to throw in the towel on this heavyweight project.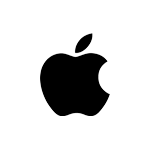 Episode 10 - Boy Meets Whirl
Rick tries to "step right up" when a 1940s Tilt-A-Whirl carnival car spins into the shop. Can he take this piece from beat-up and broken down to fairground fantastic? Then, returning customer Big Mike brings in a 1960s Schwinn bicycle as a 60th birthday surprise for his business partner. Can Ron and Leonard successfully search for its hard-to-find seat to make this present pop?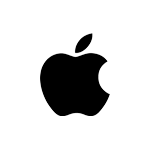 Episode 11 - NASCAR History 300: Dales of Thunder
Champion driver Kyle Bush and Charlotte Motor Speedway's Marcus Smith call on Rick to create a trophy inspired by NASCAR's past for the History 300 race. But with the event only weeks away, Rick must speed into action to deliver. When Ron hears about the race he reveals a crush on NASCAR driver Danica Patrick and makes it his mission tag along with Rick to the History 300 and win her heart.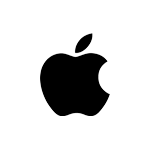 Episode 12 - Tune-in & Tune-up
When a one-of-a-kind quarter-scale model of a 1932 Hudson car arrives in the shop, Rick and the guys put the wheels in motion for a museum-quality makeover. Can they turn this small car into a big deal or will the restoration run out of gas? Then, a 1950s pillow speaker--a radio used by hospitals to play music for bed-ridden patients--arrives looking for a dreamy restoration. Can Rick bring the music back to this sleepy speaker or will the project hit a clunker?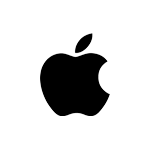 Episode 13 - Slap-Shots and Stogies
When a broken-down 1950s Table Hockey Game slides into the shop, Rick takes a shot at taking this toy from the sidelines back into play. Then, the shop goes all in on an antique 1910s Slot Machine which once paid out cigars instead of cash. Can the guys take this gambling gadget and make it a showpiece, or will the restoration go up in smoke?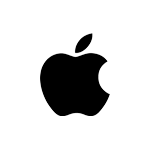 In order to keep our service free we display advertising and may earn affiliate fees for purchases you make on external sites that we partner with.
All content is © 2023 On TV Tonight unless pertaining to advertisers, companies, studios, movies and TV series listed on this site.