American Restoration Season 2 Episodes
Season 2 Episode Guide
Episode 1 - Pain in the Gas
When a client petitions for a pair of 1920s visible gas pumps, Rick recruits Ron and Tyler to search far and wide on this petrol pursuit. Will they stumble upon a gasoline goldmine or will they end up empty-handed on their fuel field trip? And later, the shop goes all in on a 1930s horse gambling wheel. Can the guys play the ponies for a perfect patch up or will this game of chance spin out of control?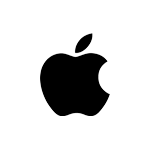 Episode 2 - Ridin' Route 66
While cruisin' down historic Route 66, Rick and his brother Ron stumble across a 1950s Wurlizter jukebox in need of some fine-tuning. Can the guys help this musical machine soar to the top of the charts or will they end up bopping their heads along to a broken record? And later, Tyler is challenged to restore a 1940s chocolate bar vending machine for a local picker. Will this candy contraption satisfy this choosy customer's sweet tooth or will this delicious deal go sour?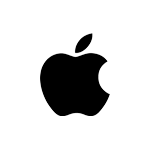 Episode 3 - Double Trouble
Rick and his guys get an eye full when a 100-year-old mutoscope comes into the shop. Can they comfortably crank out a motion picture masterpiece, or will this restoration be a flippin' formula for a major flop? And later, it's double the fun when Rick's brother Ron and son Tyler spot a tarnished tandem bike at a client's house. Is two better than one when trying to make a deal on this retro racer or will the guys crash and burn on this ten-speed transaction?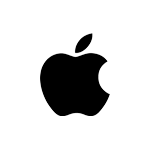 Episode 4 - Slick Pick
It's time for rusty rehab after Rick and his brother Ron pick up two 1950s service station showpieces. Can they successfully salvage these auto antiques or will one minor mistake turn this retro refurbishment into a first-rate fiasco? And later, a client carries in a turn-of-the-century Edison film projector. Can the guys capture movie magic on this complex contraption, or will this reel-to-reel restoration hit a snag?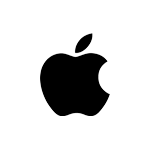 Episode 5 - Buck Wild
Rick and Ron take restoration by the horns when they agree to revive a vintage mechanical bull. Can they stay steadily astride this rough ride or will they be bucked off? And later, a client drops in with a 1940s Pepsi "Gullwing" cooler. Can they swiftly swallow this ice-cold challenge or will they need to put this soda service on ice?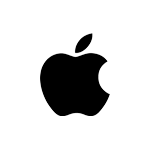 Episode 6 - The Big Move
When a client hefts in a 1900s penny scale from the Santa Cruz boardwalk, Rick and his crew tighten their belts. Can they successfully slim down this massive mechanism or will their weighty workload tip the scales? And later, a picker strolls in with a 1930s Taylor Tot walker. Can Ron and Brettly properly push this baby buggy bargain along or will this toddler transaction need a time out?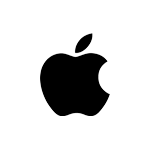 Episode 7 - Bumper Balls
After Rick agrees to restore a vintage Italian bumper car from a local antique shop, the shop braces for immediate impact. Can they effectively electrify this dented delight or will this entertaining endeavor give them whiplash? And later, the shop pedals away on a 1970s kiddie tractor. Can they sow the seeds of success with this rusty ride, or will this plowing plaything buy the farm?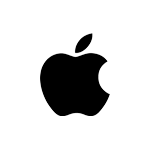 Episode 8 - Cold Cuts
Rick and his crew sharpen their service skills when a client ships in a 1900s Berkel meat slicer. Can they carefully carve out a mechanical masterpiece, or will they lose a few fingers on this slice and dice device? And later, a 1950s stamp vending machine arrives at the shop. Can they refurbish this snail mail mechanism or will this correspondence contraption be postmarked return to sender?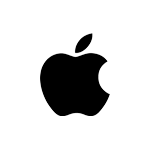 Episode 9 - The Big Bang
Rick and the guys aim to please when an 1800s cannon rolls into the shop. Can they hit their transformation target or will this banged up blaster backfire? And later, a client brings in a 1960s slot machine from the old Silver Slipper Hotel & Casino. Can the shop hit the jackpot on this 10-cent contraption, or will they lose big on this gaming gamble?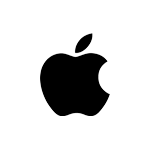 Episode 10 - Top Dog
Rick prepares for battle when a 1940s dog tag maker comes into the shop. Can he successful stamp out this embossing endeavor or will this military mechanism have a major malfunction? And later, the shop reins in the restoration of a 1950s toy horse. Can they gallop through this tin toy transformation or will they need to put this pony plaything out to pasture?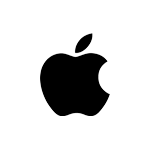 Episode 11 - Pump & Gun
Rick and his crew take a shot in the dark when a 1943 trap machine lands in the shop. Can they get off to a flying start on this target practice project or will they end up missing the mark? And later, Ron and Tyler find a rare rusty pump while on the road. Can they crank out a successful sale or will this fuel find fail?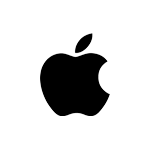 Episode 12 - Tall Order
Rick faces a larger than life restoration when a client lugs in a 1930s Pep Boys marquee to the shop. Can he tackle this towering task or will these famous figures turn into a colossal catastrophe? And later, the crew takes on Mother Nature with the overhaul of a 1948 Coca Cola machine destroyed by Hurricane Irene. Can they weather this soda storm or will this windy work blow them away?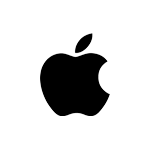 Episode 13 - Tyler's Promotion
Rick and his crew face a sticky situation when a cement gun from 1915 rolls into the shop. Can they safely seal up this concrete hurtling contraption or will the guys crack under the pressure? And later, the shop faces the music when a client brings in a 1920s Alba gramophone. Can the guys fine-tune this retro record player or will this rotating restoration spin out of control?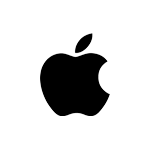 Episode 14 - Blast Off!
Rick takes on the biggest challenge of his career when a 1960s rocket-slide comes into the shop piece by giant piece. Can Rick and his crew perfect this playground projectile or is this space race restoration on a crash course for disaster? And later, every minute counts when the shop outfits a 1930s pump with a coin counter that doesn't fit--no matter how you slice it. Will the guys accurately add up this change calculating contraption or will they go flat broke?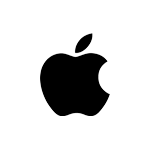 Episode 15 - King of Signs
Rick puts his work on display when a weather worn 1950's casino billboard comes into the shop. Can he preserve this aging desert advertisement, or will this shabby sign be better left to rot roadside? And later, the crew makes cents of a 1940's candy vending machine. Can they sweeten up this nickel-and-dime device or will this sugary service leave a bad taste in their mouths?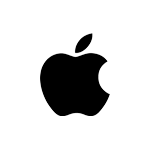 Episode 16 - Hot & Salty
The heat is on for Rick and his crew when they restore a salty 1960s popcorn machine. Can they freshen up this corny contraption or will this snack server get too hot to handle? And later, a client brings in an antique Michelin Man air compressor. Can the guys fill up this pressure pump or will they accidentally blow a hole in this aged apparatus?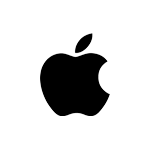 Episode 17 - Treats & Feet
Rick battles a brain freeze when a 1940s Good Humor bicycle pedals into the shop. Can he deliver a sweet solution to this sticky situation or will this cold cart be forever frozen in time? And later, a client brings in a 1920s Atwater Kent art-deco radio. Can the shop fine-tune this airwave apparatus, or will it be nothing but dead air for this rundown receiver?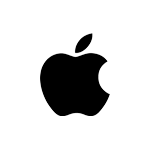 Episode 18 - Restoration Rivalry
Rick and his son Tyler kick off a restoration race after a pair of vintage scooters wheel into the shop. Can Tyler show up his dear ol' dad or will Rick prove father always knows best? And later, the shop makes cents of a 1940s candy vending machine. Can they sweeten up this nickel-and-dime device or will this sugary service leave a bad taste in their mouths?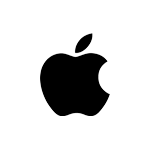 Episode 19 - Cannonball Safe
Rick and his guys get keyed up to restore a colossal 1920s cannonball safe. Can they lock up this protected project or will this massive mission be too heavy to handle? And later, the shop freshens up some vintage farm tools. Can the guys carefully crack these compact contraptions or will one rotten egg spoil this scramble?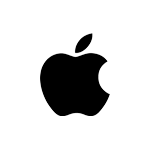 Episode 20 - Motor Mayhem
Rick roasts up a pipin' hot coffee grinder overhaul after a client spies a recently picked 1800's coffee grinder sitting in the shop's boneyard. Can Rick and the boys brew up a perfectly caffeinated contraption or will a little decaf spoil the fun? And later, the shop revs up a collectible 1930's fishing boat motor. Can the guys go full throttle on this nautical tune up or will this high seas speeder sputter out?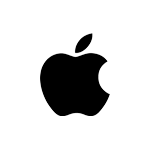 Episode 21 - Sticky Fingers
The clock is running for Rick and his crew when they hail in a 1950's taximeter. Can they successfully speed to a detailed destination or will they get stuck in troublesome transformation traffic? And later, it is Brettly's big break when he oversees the restoration of a 1800's Zeno gum vending machine. Can he pop any bubbled blunder that comes this chewing contraption's way or will his best effort turn into a super sticky situation?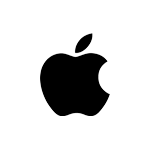 Episode 22 - Dirt Bike Duels
Rick puts the pedal to the metal when NASCAR driver Greg Biffle asks him to restore his 1970s Montesa motorcycle. Can Rick steer this speed demon dirt bike to the finish line or will this muddy motorbike wipe out before the checkered flag? And later, the shop drives forward on a 1950s Kidillac. Can they keep this classic kiddie car cruising or will they need to swiftly step on the baby brakes?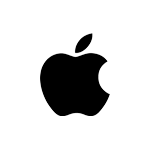 Episode 23 - Train Trouble
It's time for some soon-to-be stepbrothers bonding when Tyler and Brettly volunteer to tow in a 1947 railroad speeder. Can the shop hop aboard this rapid restoration express or will a low estimate from Tyler cause the job to jump the tracks? And later sirens sound when a client brings in a NYC police call box. Can the shop get away scot-free with this cop calling configuration or will this end up a cuffing mess?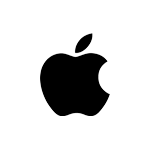 Episode 24 - Feel the Heat
Rick has a rolling riddle on his hands after an antique three-wheeled cart with no identification comes into the shop. Can he piece together this perplexing puzzle or will this moving mystery remain unsolved? And later, the crew has a lot on their plate when a client trucks in a massive 1920s stove. Can they cook this over-sized oven to perfection or will this kitchen range restoration be a recipe for disaster?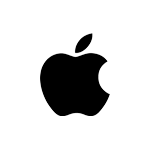 Episode 25 - Down & Dirty
Rick and his crew face a tough trek when a 1972 Honda ATC motors into the shop. Can they navigate this rough ride's rocky route to restoration or will this three-wheeled vehicle veer off course? And later, Ron and Tyler are up to no good as they plan Rick's bachelor bash. Will they plan the ultimate Dale debauchery or will they be forced to clean up their act?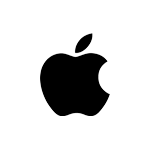 Episode 26 - Saddle Up!
Rick auditions a new employee when a 1950s Cushman scooter with sidecar swerves into the shop. Will this specialized staffer ace this tricky trial or will another one bite the dust? And later, the shop gets a-rockin' on a 1948 homemade wooden horse. Can they saddle up this swaying steed or will this trotting toy buck them off?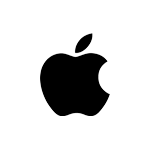 Episode 27 - Big Boom
After a 1900s signal cannon bursts into the shop, Rick prepares for the big boom. Can he gather his troops to launch this field firearm or will this restoration offensive backfire? Then, the shop attempts to hold their first auction. Will they profit on this pet project or will they end up footing a big bill? And later, the shop says ciao to a 1950s Italian folding bicycle. Can they zoom through this bendy bike or will they get stuck on a steep slope?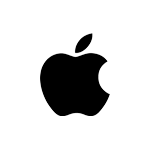 In order to keep our service free we display advertising and may earn affiliate fees for purchases you make on external sites that we partner with.
All content is © 2023 On TV Tonight unless pertaining to advertisers, companies, studios, movies and TV series listed on this site.