Family Guy Season 1 Episodes
Find out where to watch Season 1 of Family Guy tonight
Season 1 Episode Guide
Episode 1 - Family Guy: Partial Terms of Endearment
The jokes stretch from here to maternity in the hilariously offensive Family Guy episode you couldn't see on television! Now legal to own (but just barely), Partial Terms of Endearment is a freakin' poignant tale of what happens when Lois agrees - against Peter's wishes - to become a surrogate mother for an infertile couple. You'll laugh, you'll cry...it's your choice! Plus, stayed tuned after the credits for Family Guy Presents: Seth & Alex's Almost Live Comedy Show!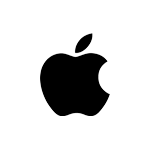 Episode 1 - Death Has a Shadow
Against strict orders from Lois, Peter drinks profusely at his buddy's bachelor party. After showing up at work hung over, Peter gets fired. When he applies for welfare, they accidentally send him a check for $150,000, which leads to a spending binge. When Lois discovers the truth, Peter attempts to return the money to the taxpayers by dumping it from a blimp at the Super Bowl. But when he is arrested, his family must come to the rescue.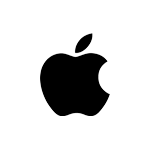 Episode 1 - Something, Something, Something Dark Side
Holy ship! The Family Guy empire strikes back with another hilarious parody of your favorite sci-fi saga! May the laughs be with you as (Chris) Skywalker joins forces with (Peter) Solo and Princess (Lois) Leia to battle (Stewie) Vader and his Imperial minions. A host of new characters come along for the wild ride, including Mort Goldman as Lando Calrissian, Chris' boss Carl as Yoda, and the Giant Chicken as the nefarious Boba Fett. It's an outrageous, out-of-this-world experience you'll "saber" for light-years to come!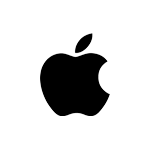 Episode 1 - It's a Trap!
Clear some space for the third chapter of the funniest freakin' trilogy in the galaxy! Once again, the Family Guy alliance travels far, far beyond the beyond the boundaries of good taste to bring you an outrageous sci-fi spoof filled with hilarious humor, adequate animation and a happy ending (giggity). So get ready to experience the lighter side of the Dark side with Peter Solo, Chris Skywalker, Princess Lois, Stewie Vader...and some surprising new faces. May the laughs be with you!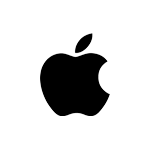 Episode 1 - Blue Harvest
If you think you know Star Wars, you don't know Sith... The laughs come full Force when the Griffin clan puts a freakin' sweet spin on the greatest sci-fi saga ever told! Peter is hilariously fat as Han Solo, Lois reeks of royalty as Princess Leia, Chris walks funny as Luke Skywalker, Brian makes the fur fly as Chewbacca - and Stewie plots world domination, of course, as a diminutive (but still deadly) Darth Vader. Filled with outrageous gags, spaced-out droids and more intergalactic satire than you can shake a lightsaber at, this double-length episode is a must-own for every fan of Star Wars and Family Guy!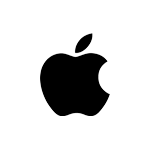 Episode 2 - I Never Met the Dead Man
While teaching Meg to drive, Peter crashes into a satellite dish and knocks out the city's cable. He goes crazy without television, until Lois suggests he spend more time with his family. This plan backfires when Peter drives the family nuts. Meanwhile, after Lois forces Stewie to eat his broccoli, he attempts to destroy all vegetables by building a weather control device.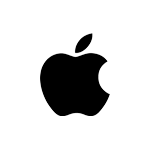 Episode 3 - Chitty Chitty Death Bang
Lois is furious with Peter when he allows Meg to attend a party the same day as Stewie's first birthday. Unbeknownst to Meg, she's actually attending a cult meeting and when Peter brings her back home, the cult leader follows. Stewie recognizes the leader as the man who wants to return him to the "ovarian bastille".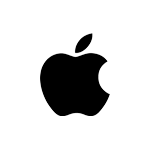 Episode 4 - Mind Over Murder
When Peter goes to Chris' soccer game, he inadvertently punches a pregnant woman he thought was a man. Restless under house arrest, Peter turns the basement into a bar and Lois ends up stealing the show. Meanwhile, Stewie attempts to create a time machine to avoid teething pain.
Episode 5 - A Hero Sits Next Door
When a bubbly new family moves next door, Peter gets annoyed. Lois becomes fast friends with Debbie, Meg tries to pick up on son Kyle and Peter is forced to invite Joe to play on his company baseball team. But when Joe shows up to the game in a wheelchair and wins the crowd's hearts with his slick maneuvers and winning plays, Peter decides he wants to be a hero too.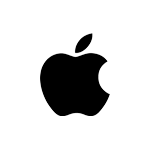 Episode 6 - The Son Also Draws
Chris is booted from the Youth Scouts, so Peter takes the family to the Big Apple to get him reinstated. But when Peter takes a wrong turn, they end up at a Native American Casino where Lois hits the slot machine once too often. Peter must embark on a vision quest to prove he has Native American blood to save the day. Stand-up comedian Bobby Slayton makes a guest voice appearance as Lenny, the pit boss.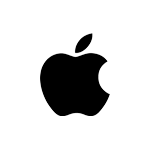 Episode 7 - Brian: Portrait of a Dog
Peter persuades Brian to swallow his pride and enter a dog show to win some extra cash. But when they argue over a trick gone bad, Brian decides he's had enough of being a second-class citizen. His struggle to assert his civil rights lands him on death row at the pound, where he discovers every dog has his day.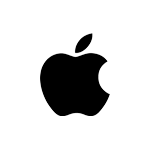 In order to keep our service free we display advertising and may earn affiliate fees for purchases you make on external sites that we partner with.
All content is © 2023 On TV Tonight unless pertaining to advertisers, companies, studios, movies and TV series listed on this site.