Family Guy Season 5 Episodes
Season 5 Episode Guide
Episode 1 - Stewie Loves Lois
After Lois saves his beloved teddy bear, Rupert, Stewie starts to think that maybe he shouldn't kill his dear old mom and clings to her like a baby blanket. However, Stewie's change in demeanor doesn't go over well with Lois and she gets sick of all his loving attention. Meanwhile, Peter undergoes a prostate exam and thinks his doctor is molesting him.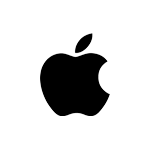 Episode 2 - Mother Tucker
When Peter's mother announces that she is getting a divorce, Peter feels abandoned until he finds a father figure in his mom's new boyfriend, Quahog's resident anchor man, Tom Tucker. Peter takes such an interest in Tom that he reverts to being a child again, but things aren't all fun and games for long. Meanwhile, Brian gets his own NPR-style radio show, but when Stewie hears the news, he can't help but stir things up.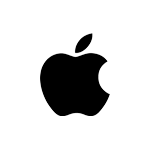 Episode 3 - Hell Comes to Quahog
After Peter buys a military tank with Meg's money, her car fund goes out the window and she's forced to get a job at the newly built Superstore in town. However, the town's economy begins to suffer when Superstore puts all the mom-and-pop shops out of business and sucks up the city's power supply. Brian and Stewie decide to take matters into their own hands in order to save the town from the corporate giant.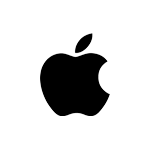 Episode 4 - Saving Private Brian
After Chris is approached by an Army recruiter, Brian goes to the headquarters to give him a piece of his mind, but Stewie tags along and gets them both enlisted in boot camp. The two make it through training with no help from Sergeant Angryman (Gossett) and end up in Iraq, where they try everything possible to get an honorable discharge. Meanwhile, at home base, Chris joins a Goth rock band and their hit track is "Evil, Evil Monkey".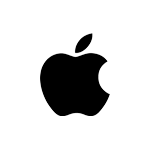 Episode 5 - Whistle While Your Wife Works
When Peter hurts his hand and his boss Angela (guest voice Carrie Fisher) tells him he needs to pick up the pace, Lois goes to the brewery and helps him play catch-up. Meanwhile, when Stewie discovers that Brian is dating a very attractive but intellectually challenged girl named Jillian (guest voice Drew Barrymore), he tries to convince Brian to break up with her, but Brian can't close the deal because she is so hot.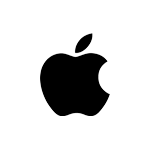 Episode 6 - Prick Up Your Ears
When Lois discovers that Chris has some bad information about sex, she volunteers to teach a sex-ed class at the high school. After Lois upsets the other parents with her honest approach, Principal Shepherd (guest voice Gary Cole) is forced to replace her with Reverend Jerry Kirkwood (guest voice David Cross). Meanwhile, Meg and her new guy take an abstinence pledge, but still manage to find a loophole. And a terrified Stewie sets a series of traps for the Tooth Fairy, hell-bent on destroying him.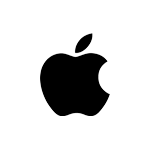 Episode 7 - Chick Cancer
Stewie ties the knot with his old friend and fading child actress Olivia, but their relationship quickly turns into a traditional marriage filled with resentment and bickering, which comes to an ugly head when they join Brian and Jillian (Drew Barrymore) on a double date. Meanwhile, Lois introduces Peter to chick flicks, and he decides to make his own movie based on the plots of every girly movie ever made.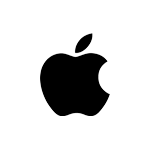 Episode 8 - Barely Legal
When Meg can't find a date to her junior prom, Brian gets suckered into going with her, even though he is dating Jillian (Drew Barrymore). When Brian arrives at the dance he gets drunk to ease his pain, but after he makes out with Meg he really hurts. The next morning Meg starts to think of Brian as her boyfriend and becomes obsessed with spending every waking moment with him. Meanwhile, Peter, Cleveland and Quagmire join the police force and have to come to Brian's aid.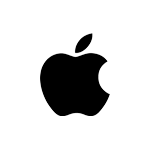 Episode 9 - Road to Rupert
When the family has a garage sale, Brian accidentally sells Stewie's beloved teddy bear Rupert. Stewie is so distraught that Brian takes him on a cross-country road trip to Aspen, CO. When they find the culprit, Stanford (Rob Lowe), Stewie challenges him to a ski-off to get Rupert back. Meanwhile, Peter loses his license, so Meg has to drive him around.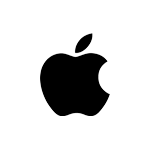 Episode 10 - Peter's Two Dads
After Peter's dad, Francis, dies, he finds out from Thelma that his real father lives in Ireland. So Peter and Brian head there in search of his father, who ends up being the town drunk, which is a great honor, and he challenges him to a drinking game to prove his paternity. Meanwhile, Stewie acts out and Lois spanks him, but he quickly realizes that he likes it and does whatever he can to get into trouble.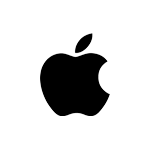 Episode 11 - The Tan Aquatic with Steve Zissou
When a bully begins to harass Chris, Peter goes to his defense, but the kid is so annoying that Peter beats him up. This is so satisfying that Peter realizes bullying is fun and begins to bully everyone in the house. Finally, Chris stands up to Peter and beats him senseless. Meanwhile, Stewie goes out without sunscreen and becomes obsessed with getting a tan. After Brian accidentally leaves him in the tanning booth for six hours, Stewie gets sunburned and fears he has cancer. While waiting for the results of his cancer screening, Stewie begins to live his life as if he had only days to live and drives Brian crazy with his demands.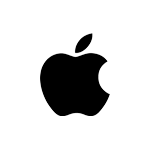 Episode 12 - Airport '07
Peter takes Quagmire to the airport for work and messes things up, causing Quagmire to lose his job as a pilot. Quagmire can't find another gig, so Peter and Cleveland devise a plan to help him get his old job back. When the plan flops, Quagmire receives advice from his idol, Hugh Hefner, which leads him to save the day.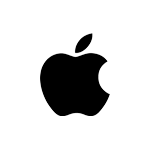 Episode 13 - Bill and Peter's Bogus Journey
After Peter helps Bill Clinton out with a flat tire, they become fast friends. They begin spending a lot of time together and Lois starts to think Bill is a bad influence. But when she confronts Bill, they end up having sex. Peter is devastated and tries to get back at Lois but finds he loves her too much to go through with having an affair. Meanwhile, Lois and Stewie try to potty-train Brian.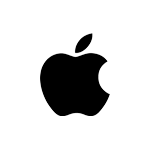 Episode 14 - No Meals On Wheels
When the Griffin family decides to start a restaurant, they have a hard time attracting customers. But after Joe promises to help, Peter is excited that it might become a cop hangout. However, things don't really turn out as Peter had hoped and it begins to be popular with handicapped patrons. Although Peter attempts to change the atmosphere of his new place, a sudden twist of irony quickly changes his mind.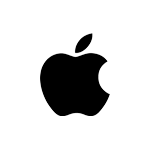 Episode 15 - Boys Do Cry
The family heads to church when Lois gets a gig as the organist, but after Stewie gets sick the congregation is convinced he's possessed by the devil. So, the family goes on the run and ends up in Texas. Peter fits right in with the cowboys, Stewie enters the "Little Miss Texas" pageant and Chris and Meg sneak into George W. Bush's house.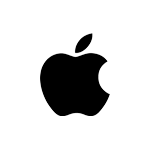 Episode 16 - No Chris Left Behind
When Chris gets expelled from school, the family enrolls him in a snooty boarding school Mr. Pewterschmidt attended, but Chris doesn't exactly fit in. Meanwhile, the chicken returns to pick a fight with Peter, but you'll never guess how it all ends.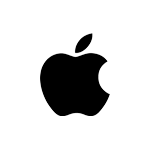 Episode 17 - It Takes a Village Idiot (and I Married One)
When Lois runs for mayor of Quahog, she isn't the front-runner until she "dumbs down" her political views. Once in office, she's corrupted by the power and starts accepting bribes so that she can buy herself expensive trinkets. Meanwhile, Peter's (Seth MacFarlane) enjoying being the "first lady" and all of the perks that go along with it.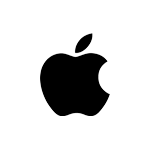 Episode 18 - Meet the Quagmire's
Death grants Peter's wish of going back in time to be 18 again just for one night so that he can sow his wild oats. In 1984, he bails on a date with Lois to go to a bar and make out with a movie actress, but when he returns to the present, he discovers that he is now married to the former starlet and Lois is with Quagmire. Meanwhile, Stewie, Chris and Meg have all inherited Quagmire's charming characteristics.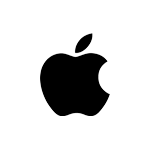 In order to keep our service free we display advertising and may earn affiliate fees for purchases you make on external sites that we partner with.
All content is © 2023 On TV Tonight unless pertaining to advertisers, companies, studios, movies and TV series listed on this site.