Supernatural Season 10 Episodes
Find out where to watch Season 10 of Supernatural tonight
Season 10 Episode Guide
Episode 1 - Black
In the season premiere, Dean is living it up as a demon and running amok with Crowley, while Sam hits rock bottom in the search for his brother. Castiel, meanwhile, suffers from his diminishing grace.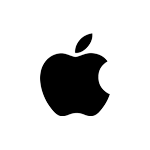 Episode 2 - Reichenbach
Crowley notices Dean is becoming more and more aggressive. Dean tells him that's the side effect of being a demon, but Crowley knows it's something more — the Mark of Cain needs to be fed. Meanwhile, Sam is captured by Cole (guest star Travis Aaron Wade), an angry man who blames Dean for his father's death years ago and wants revenge. Cole tortures Sam, hoping he'll tell him where Dean is hiding. Hannah (guest star Erica Carroll) sees how weak Castiel is becoming as his grace continues to fade, so she makes a bold choice and asks Metatron for help.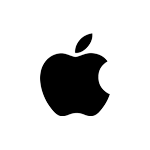 Episode 3 - Soul Survivor
Sam continues his efforts to save Dean from the Mark of Cain. Crowley realizes Dean's demonic antics are starting to cause problems for him in Hell so he searches out an unlikely ally – Castiel. Jensen Ackles returns to the helm as director.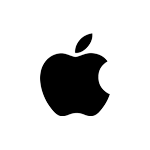 Episode 4 - Paper Moon
A recent string of werewolf attacks points to a surprising culprit – Kate (guest star Brit Sheridan), the werewolf Sam and Dean let live.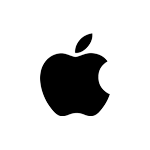 Episode 5 - Fan Fiction
Supernatural celebrates its 200th episode. When Sam and Dean investigate the disappearance of a teacher, they are stunned to discover that the school is putting on a musical based on their lives. Familiar faces abound in this milestone episode.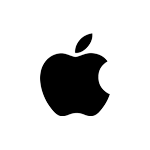 Episode 6 - Ask Jeeves
Dean is surprised when he checks Bobby's cell phone and hears a message that says Bobby or his next of kin have been named as a beneficiary in an heiress's will. Hoping that means extra money, Dean talks Sam into hitting the road to claim their fortune. What they encounter at the house, however, is far from a treasure chest.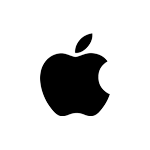 Episode 7 - Girls, Girls, Girls
Sam and Dean stumble upon a demon who is running from Crowley. Before they have a chance to shut him down, Rowena (recurring guest star Ruth Connell) steps in and takes things into her own hands. Realizing that Rowena is trying to recruit and train followers in the art of witchcraft, Sam and Dean come up with a plan to catch her before she can do much damage. Meanwhile, Hannah runs into a blast from her vessel's past, which complicates things for her and Castiel.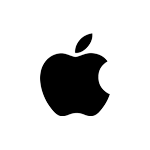 Episode 8 - Hibbing 911
Sheriff Jody Mills (recurring guest star Kim Rhodes) reluctantly attends a mandatory sheriff's retreat and is partnered with an overeager sheriff named Donna (guest star Briana Buckmaster) who wants to bond. Just as Jody thinks things can't get any worse, a body with just strings of meat and skin hanging off the bones is discovered. While the local sheriffs blame an animal attack, Jody knows better and calls Sam and Dean.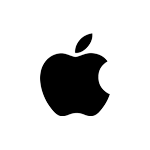 Episode 9 - The Things We Left Behind
Castiel finds (his vessel) Jimmy's daughter Claire Novak (guest star Kathyrn Love Newton) in a group home and she convinces him to break her out. After she runs away from him, Castiel calls Sam and Dean to help find her before she gets in trouble. Meanwhile, Crowley faces his biggest challenge yet.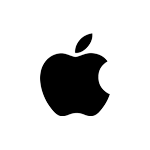 Episode 10 - The Hunter Games
After the massacre at the ranch, Dean, Sam and Castiel double their efforts to find a cure for the Mark of Cain but there is nothing in the lore that can help them. Desperate, Castiel comes up with an idea that Sam deems the "single worst idea I've ever heard." Meanwhile, Rowena continues to plot against Crowley, and Castiel tries to mend his relationship with Claire who is plotting revenge against Dean for killing her friend.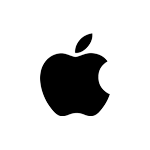 Episode 11 - There's No Place Like Home
While scanning the Internet for suspicious paranormal activity, Sam comes across a video of Charlie Bradbury (recurring guest star Felicia Day) beating up a district attorney. Dean suspects she's back from Oz and hunting on her own – assuming the district attorney must have been a demon. When they do find Charlie, however, they're shocked to learn the real reason why she came back from Oz.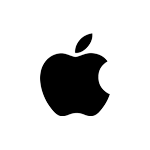 Episode 12 - About a Boy
Looking to get Dean out of the bunker, Sam finds a case for him and Dean to investigate – people are disappearing into thin air with only their clothes left behind. Sam and Dean suspect fairies or angels, but the truth turns out to be much more shocking – Hansel (guest star Mark Acheson), from Hansel and Gretel lore, is kidnapping people and turning them into their younger selves to placate the evil witch (guest star Lesley Nicol). Unfortunately, Dean finds this information out the hard way after he becomes Hansel's next victim and reverts to his 14-year-old self.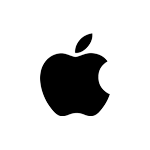 Episode 13 - Halt & Catch Fire
A vengeful spirit starts killing people through various electronic devices. Sam and Dean discover who was accidentally killed and why this ghost is seeking revenge on a group of college students but what they can't figure out is how he's doing it. With three dead, the brothers must stop the ghost before he claims his next victim.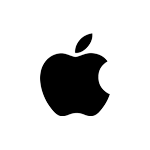 Episode 14 - The Executioner's Song
While Sam, Dean and Castiel deal with the return of Cain (recurring guest star Timothy Omundson), Crowley and Rowena continue to grow closer. But when Crowley abandons plans with his mother to help the Winchesters, Rowena lets him have it.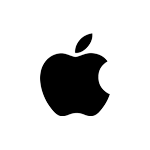 Episode 15 - The Things They Carried
Despite Dean's directive to forget about looking for a cure for the Mark of Cain, Sam continues to do research. Dean suspects Sam is hiding something but decides to focus on a new murder case where they run into Cole. The three team up and learn a Khan worm is infecting men and turning them into murderers. Unfortunately, the worm makes its way into Cole.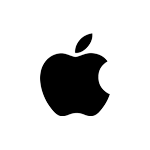 Episode 16 - Paint It Black
Sam and Dean investigate a string of suicides committed by people with little in common other than the identical, grisly method of death — slow, self-administered disembowelment. All of the victims were members of a Catholic church and had recently given confession, leading the brothers to suspect the priest (guest star Stephen Daniel Curtis) is somehow involved. Meanwhile, when Crowley captures Olivette (guest star Teryl Rothery), the leader of the Grand Coven, Rowena pleads her case to be allowed to practice magic freely again.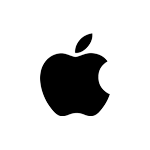 Episode 17 - Inside Man
While Sam and Castiel follow up on a lead about the Mark of Cain, Dean and Rowena face off against each other.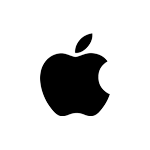 Episode 18 - Book of the Damned
Charlie (Felicia Day) calls Sam and Dean to tell them she found the Book of the Dead, which might help remove the Mark of Cain. The Winchesters race to find her after she tells them she's been shot by a man named Jacob Styne (guest star Jeff Branson) who says the book belongs to his family and he won't rest until he gets it back. Castiel and Metatron (guest star Curtis Armstrong) take a road trip to find Castiel's grace… but they hit a couple road bumps along the way.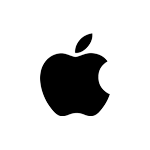 Episode 19 - The Werther Project
Sam learns that former Men of Letters member, Magnus (guest star Kavan Smith), once built a magical box and Sam sets out to find it in the hopes that it can cure Dean of the Mark of Cain. What he's not prepared for, however, is the deadly alarm system Magnus set up on the box, which puts his and Dean's life in danger when he opens the box.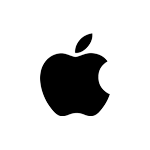 Episode 20 - Angel Heart
When Claire Novak gets a lead on her mother, Amelia (guest star Leisha Hailey), who's been missing for years, Castiel asks Sam and Dean to help her. Feeling guilty for what he did to the Novak family, Castiel wants to make amends by reuniting Claire with her mom. However, when they find out what took Amelia, they realize there is a chance Claire may not get her happy ending.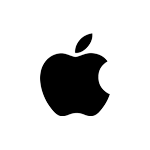 Episode 21 - Dark Dynasty
While investigating a strange murder, Sam and Den discover the killer has the same tattoo as those form the Styne family; Castiel plays referee when Charlie and Rowena must work together; Crowley turns to an old enemy for help with Rowena.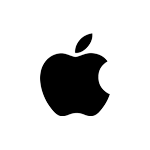 Episode 22 - The Prisoner
When it comes to the Stynes, Dean decides to take matters into his own hands, while Sam tries to come to terms with his decision.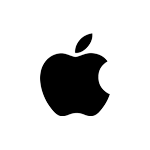 Episode 23 - Brother's Keeper
In the Season Ten Finale, Dean makes a shocking decision regarding the Mark of Cain that would change not only his life, but Sam's as well. Meanwhile, Crowley and Rowena face off – with Castiel caught in the middle.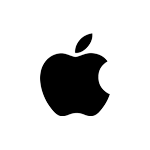 Episode 105 - The Winchester Mythology: Battling the Mark and the Blade
The cast, writers and producers explore Sam and Dean's epic battle against the Mark of Cain.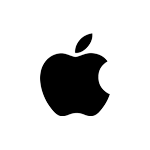 Episode 107 - Fans
This intimate and revealing documentary looks at some of Supernatural's biggest fans from across the country.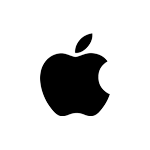 In order to keep our service free we display advertising and may earn affiliate fees for purchases you make on external sites that we partner with.
All content is © 2023 On TV Tonight unless pertaining to advertisers, companies, studios, movies and TV series listed on this site.