New Girl Season 1 Episodes
Find out where to watch Season 1 of New Girl tonight
Season 1 Episode Guide
Episode 1 - Pilot
Zooey Deschanel stars as Jess Day, a young woman who, after discovering her long-term boyfriend is cheating on her, moves into a loft apartment with three male roommates – prickly bartender Nick, womanizer Schmidt and intense personal trainer Coach. In the opener, the guys try to help Jess get back on her feet and into the dating world.
Episode 2 - Kryptonite
Nick and Schmidt convince Jess to get her stuff out of her ex-boyfriend Spencer's apartment; Jess meets new roommate Winston, who has returned from playing basketball in Latvia. Winston tries to get his old room back from Schmidt.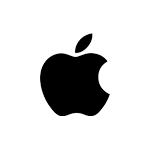 Episode 3 - Wedding
The guys are invited to a wedding of a mutual friend. Nick, fearful he will run into his ex-girlfriend Caroline (guest star Mary Elizabeth Ellis), asks Jess to be his date. Meanwhile, Winston takes his role as an usher very seriously and gets competitive on the dance floor with a young guest. Schmidt not only catches the eye of a beautiful woman (guest star Katie Cassidy), but also his "frenemy" Gretchen (guest star Natasha Lyonne) whom he sleeps with at every wedding reception.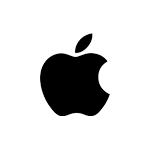 Episode 4 - Naked
Jess accidentally walks in on Nick naked, sending his self-confidence to an all-time low – just after an attractive co-worker (guest star Lake Bell) agrees to go out on a date with him. Meanwhile, Winston becomes obsessed with learning pop-culture references online.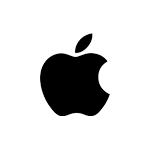 Episode 5 - Cece Crashes
Cece convinces Jess that Nick likes her more than just as a roommate and Schmidt tries to seal the deal with Cece.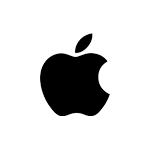 Episode 6 - Thanksgiving
Jess invites Paul (guest star Justin Long), a music teacher at her school on whom she always has had a crush, to the gang's big Thanksgiving dinner at the loft, which naturally goes horribly awry.
Episode 7 - Bells
Jess gets jealous when Winston joins her troubled-youth handbell quartet and instantly becomes a natural. Meanwhile Nick and Schmidt engage in class warfare when the toilet breaks and they each have their own idea of how to get it fixed.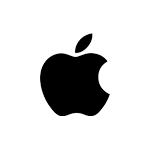 Episode 8 - Bad in Bed
When Jess decides to take her relationship with Paul to the next level, she consults with the guys for some sex advice. Meanwhile, Schmidt worms his way into his boss' baby shower to compete with his office female counterpart.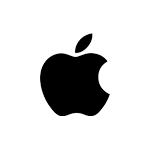 Episode 9 - The 23rd
The gang attends Schmidt's holiday office party and Jess frets when she receives an expensive gift from Paul.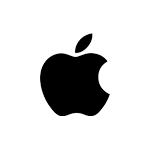 Episode 10 - The Story of the 50
When Schmidt's plans for his 29th birthday fall apart, Jess takes charge and enlists the help of her school's party hungry vice-principal (guest star Rachael Harris). Meanwhile, Nick begrudgingly has his first date at Schmidt's party with a beautiful lawyer (guest star Lizzy Caplan) who harbors a secret, and the gang wonders who placed a 50 dollar bill in the douchebag jar.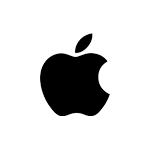 Episode 11 - Jess and Julia
Nick panics when Julia (guest star Lizzy Caplan) doesn't want to put a label on their relationship. Meanwhile, Jess enlists Julia to help her get out of a traffic ticket, Winston reconnects with a former booty call (guest star Kali Hawk) and Schmidt is baffled as to why his shower towel is always damp.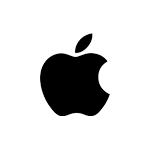 Episode 12 - The Landlord
Jess goes against Nick's wishes and makes it her mission to get the loft's cantankerous landlord (guest star Jeff Kober) to like her. In doing so, she inadvertently jeopardizes their living situation and the guys are forced to admit they've made some "unofficial" changes to the apartment. Meanwhile Schmidt tries to decipher what he thinks are mixed signals from his boss Kim (guest star Gillian Vigman).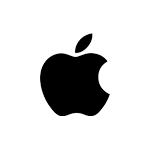 Episode 13 - Valentine's Day
Single for the first time on Valentine's Day, Jess convinces Schmidt to be her wingman as she attempts to have an attachment-free fling with a handsome stranger (guest star Ryan Kwanten). Nick's romantic plans are foiled when he finds himself spending more time with Julia's (guest star Lizzy Caplan) law firm assistant (guest star Clark Duke) than with her. Winston becomes one of the girls when Shelby (guest star Kali Hawk) invites him over on the holiday.
Episode 14 - Bully
When Jess tries to intervene with a classroom bully she finds herself the target of the bad seed student (guest star Joey King). Schmidt, meanwhile, is thrilled over his post-Valentine's sexcapades, but hates that his paramour wants to keep it a secret; and Nick goes into a tailspin when Julia (guest star Lizzy Caplan) sends him a cactus.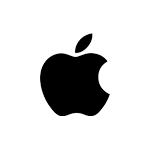 Episode 15 - Injured
When Nick is hurt playing a game of touch football and Jess discovers he doesn't have insurance, she brings him to her doctor friend – an OB-GYN. The gang rallies together and Nick evaluates his life when his seemingly innocuous back injury may prove to be more serious than thought.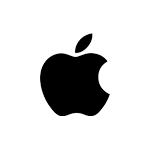 Episode 16 - Control
After Jess realizes that Schmidt is unfairly doing all of the housework, she pushes him to "go on strike," and the entire ecosystem of the loft is thrown off balance. Meanwhile, Nick scrambles when he must pay up to Winston after losing a poker game.
Episode 17 - Fancyman, Pt. 1
Jess reluctantly dates the wealthy father of one of her students. Meanwhile, Nick attempts to buy a new cell phone and Schmidt and Winston get ultra-competitive playing bar trivia.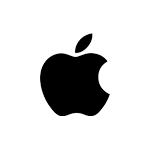 Episode 18 - Fancyman, Pt. 2
Jess' sophisticated date with Russell (guest star Dermot Mulroney) doesn't go as planned. Meanwhile, Nick's college friend visits and brings out Nick's inner frat boy to help him get over his break-up with Julia. Also, Winston panics when Shelby goes on a "girls" vacation and Schmidt and Cece try to keep their relationship under the covers, but one of the friends finds out their secret.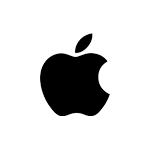 Episode 19 - Secrets
While training for a marathon, Jess discovers that Cece has been keeping a secret from her, and their friendship is put to the test. Meanwhile, Winston can't handle being the only one who knows about Cece and Schmidt, and Nick reluctantly asks for Schmidt's help as he tries to juggle dating two women at once.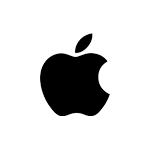 Episode 20 - Normal
A nervous Jess invites Russell to spend the weekend at the loft, and her fears are amplified when he gets along better with the guys than she hoped. Meanwhile, Winston begins work at a sports radio station, but quickly finds out his boss is more of a shock jock, and Nick tries to make an invention from his "Idea Notebook" into a reality.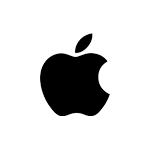 Episode 21 - Kids
Jess babysits Russell's pre-teen daughter for the weekend and meets his ex-wife (guest star Jeanne Tripplehorn). Then, Schmidt and Cece panic when they think she's pregnant. Also, Nick's new girlfriend may be too young and Winston discovers his new boss is a big baby.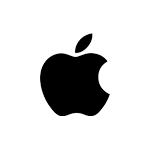 Episode 22 - Tomatoes
Jess fears she and Russell (guest star Dermot Mulroney) don't share the fiery passion he exhibits with his ex-wife Ouli (guest star Jeanne Tripplehorn). Meanwhile, Cece is not yet willing to admit her true feelings for Schmidt, so she encourages him to go on a date with one of her Russian model roommates. Then, a down-in-the-dumps Nick channels all of his energy into a new vegetable garden.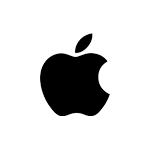 Episode 23 - Backslide
When Jess and Nick run into their exes Paul (guest star Justin Long) and Caroline (guest star Mary Elizabeth Ellis), the gang fears they both may "backslide" into romantic relationships. Meanwhile, Schmidt desperately tries not to get aroused as he deals with a delicate medical issue, Winston suffers the consequences of a wild night out with his boss (guest star Phil Hendrie) and Cece brings Schmidt to a nursing home to meet her grandmother (guest star Madhur Jaffrey).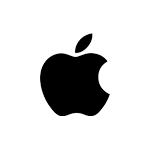 Episode 24 - See Ya
When one of the roommates decides to move out of the loft, the gang makes an unexpected trip to the desert where Winston faces his fear of the dark, Cece and Schmidt's relationship reaches a turning point and Jess and Nick square off with a coyote.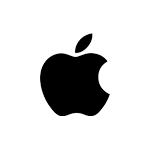 In order to keep our service free we display advertising and may earn affiliate fees for purchases you make on external sites that we partner with.
All content is © 2023 On TV Tonight unless pertaining to advertisers, companies, studios, movies and TV series listed on this site.