New Girl Season 2 Episodes
Find out where to watch Season 2 of New Girl tonight
Season 2 Episode Guide
Episode 1 - Re-Launch
Schmidt throws himself a "rebranding" party at which Jess, recently fired from her teaching job, volunteers to be a "shot girl" -- alongside a very jaded cocktail waitress (guest star Parker Posey). Meanwhile, Winston shows a different side of his personality after drinking some of Nick's fruity concoctions, and Cece introduces the gang to her new boyfriend (guest star Nelson Franklin).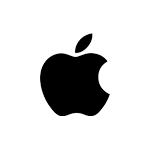 Episode 2 - Katie
Mistaken identity abounds as Jess inadvertently captures the attention of a beer delivery guy (guest star Josh Gad) and then pretends to be someone else when a handsome stranger (guest star David Walton) thinks she is his blind date. Then, a regular at Nick's bar (guest star Raymond J. Barry) claims to be Nick from the future, and Winston's disapproving mother (guest star Anna Maria Horsford) comes to visit, all the while maintaining her hatred of Schmidt.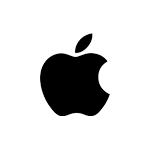 Episode 3 - Fluffer
Nick and Jess address their relationship-without-benefits. Meanwhile, Winston has a lot on his mind – besides Shelby. Then, hoping to date a beautiful Republican, Schmidt pretends to be one of Presidential candidate Mitt Romney's sons.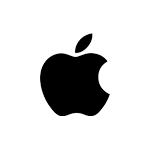 Episode 4 - Neighbors
When a group of young twenty-something neighbors moves in across the hall, Jess and Schmidt are determined to become friends with them. Meanwhile, Nick enacts a series of pranks on Schmidt to make him think he's getting old.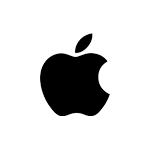 Episode 5 - Models
After spending a wild night out with Cece and her model friends, Jess jumps in the driver's seat when she must fill in for Cece at a car show. Meanwhile, the guys question what defines male friendship after Schmidt buys Nick a cookie.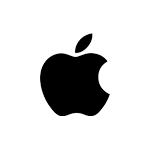 Episode 6 - Halloween
Jess gets a job as a zombie at a haunted house, but is more frightened of her changing feelings towards Sam (guest star David Walton). Schmidt and Cece are (unfortunately) perfectly matched in the costumes they're wearing, while Winston and Shelby (guest star Kali Hawk) are worlds apart in theirs. Nick gets a visit from a former college crush (guest star Maria Thayer) who shows her affection in a scary way.
Episode 7 - Menzies
As Jess' job search kicks into high gear, the guys fear her time of the month is also affecting their physical and psychological well-being. Meanwhile, Schmidt begins a "50 Shades of Grey"-type of relationship with his corporate boss (guest star Carla Gugino), and Nick gains wisdom from an unlikely, hands-on (and mute) source.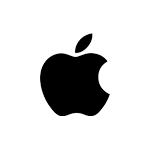 Episode 8 - Parents
Jess invites her divorced Mom and Dad (guest stars Jamie Lee Curtis and Rob Reiner) over for Thanksgiving dinner and enlists Nick and Cece to help her with a "Parent Trap" to reunite them. Meanwhile, Schmidt's cousin, Big Schmidt (guest star Rob Riggle), visits, and Winston manipulates them into an escalating battle to prove their manhood.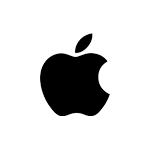 Episode 9 - Eggs
When Jess learns that a friend is pregnant, both she and Cece panic that time is running out for them to have children. Meanwhile, Schmidt seeks advice on how to please Emma (guest star Gugino), and Nick and Winston visit the zoo to find inspiration for Nick's zombie-themed novel.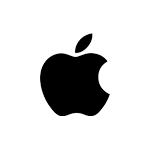 Episode 10 - Bathtub
Tired of taking showers, Jess and Winston scheme to get a bathtub in the loft. Then, at the bar, Nick meets a tough and beautiful customer with boyfriend troubles (guest star Olivia Munn). Meanwhile, Schmidt is torn between his boss (guest star Carla Gugino) and trying to win back Cece.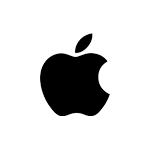 Episode 11 - Santa
When the gang attempts to juggle multiple holiday parties in one night, Jess tries to avoid a remorseful Sam (guest star David Walton), Nick tries to keep up with a sexually adventurous Angie (guest star Olivia Munn) and Winston panics when he gets a cranberry stuck in his ear.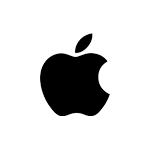 Episode 12 - Cabin
Jess invites Nick and Angie to spend a couples' weekend with her and Sam. Once there, however, she quickly discovers that two's company and four's a crowd. Meanwhile, Winston tries to teach Schmidt about race relations.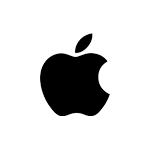 Episode 13 - A Father's Love
When Nick's con-man father suddenly reappears, Jess tries her best to mend the relationship between them, despite Nick's fears that he's being used in another one of his dad's gambling schemes. Meanwhile, Schmidt teams up with Robby to try to win back Cece.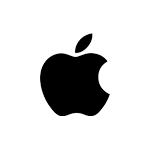 Episode 14 - Pepperwood
When Nick is convinced that one of Jess' students is hiding a nefarious secret, he goes undercover in her adult night school class. Meanwhile, Winston has an embarrassing encounter with Cece, causing an examination of all the loft-mate's peculiarities.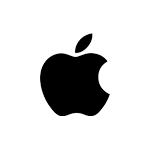 Episode 15 - Cooler
Nick and Schmidt go out on a "bro's night," but quickly become infatuated with – and highly competitive over – a beautiful woman (guest star Decker) attracted to sadness. Meanwhile, Winston falls for a girl with absolutely no interest in him, which only makes him more attracted to her. Then, Jess' decision to have a night alone in the loft doesn't go as planned and involves another round of the drinking game "True American," and a surprising development in her relationship with one of the loft mates.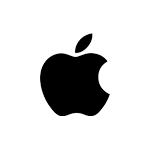 Episode 16 - Table 34
The gang attends a dating convention, where Cece hopes to find a prospective husband – even as Schmidt hopes to win her back. Meanwhile, Winston's mojo returns, and Jess and Nick get put in a compromising position in front of Dr. Sam (guest star David Walton).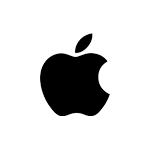 Episode 17 - Parking Spot
When Schmidt discovers a previously unknown, yet highly-coveted parking spot, Jess and the roommates battle it out to see who will get to use it. Meanwhile, Winston has a hard time finding a condom when he gets an impromptu invitation from Daisy (guest star Brenda Song).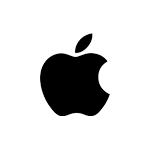 Episode 18 - TinFinity
Jess catches the eye of a professional football player (guest star Steve Howey, "Shameless"), with whom Winston landed an exclusive interview for his radio station. Meanwhile, Nick and Schmidt argue over the planning of their "TinFinity" party celebrating their tenth anniversary of living together, and Cece gets a surprise offer.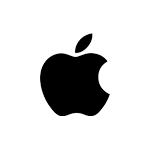 Episode 19 - Quick Hardening Caulk
Jess comes to a conclusion about her romantic feelings for Nick and she struggles to tell him – until she's hopped up on pain medication. But after admitting her feelings, she finds out he may have been keeping something from her. Meanwhile, Schmidt becomes obsessed with buying a fish, which Winston sees as a metaphor for Schmidt's unresolved feelings toward Cece and Nick plans a bar promotion to impress the bar owner (guest star Odette Annable).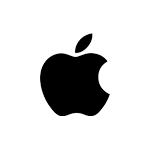 Episode 20 - Chicago
When a death occurs in Nick's family, Jess, Schmidt and Winston travel with Nick to the Windy City to help him with the funeral preparations and meet his boisterous family members, including his mom, Bonnie (guest stat Martindale); his younger brother, Jamie (guest star Kroll); and his Boston cousin, Bobby (guest star Burr).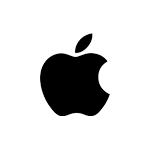 Episode 21 - First Date
Jess and Nick, who are caught between friendship and something more, try to break out of relationship-limbo by going on a "first" date. Once Schmidt and Winston realize a full-on Jess/Nick romance might be happening, they swoop in to try to sabotage the date.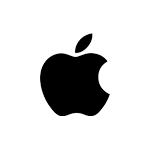 Episode 22 - Bachelorette Party
Jess decides to throw Cece a surprise bachelorette party while Nick and Winston awkwardly take her fiancé, Shivrang, out for the night. Then, as Schmidt desperately tries to find a real girlfriend in time for the wedding in order to get a "plus one," he is forced to seek out his old girlfriend from his "fat Schmidt" college days.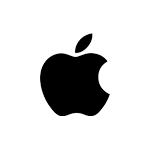 Episode 23 - Virgins
In a series of flashbacks, Jess, Nick, Schmidt, Winston and Cece tell one another how they each lost their virginity. Not surprisingly, when they realize the stories directly affect their present day sex lives, one relationship will change forever.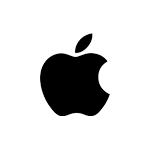 Episode 24 - Winston's Birthday, Pt. 1
Jess' dad (guest star Rob Reiner) chooses the worst day to pay the loft an unexpected visit, forcing a nervous Nick to spend the day alone with him. Jess finds herself with huge opportunity for a new job on the day before Cece's wedding. Schmidt must take a look in the mirror and confront his real feelings about Elizabeth. Meanwhile, Winston psyches himself up for his huge surprise birthday celebration, which no one seemed to remember to throw for him.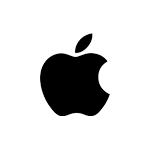 Episode 25 - Elaine's Big Day
Cece's wedding day finds Jess and Nick making a decision about their relationship. Meanwhile, Schmidt schemes with a typically overenthusiastic Winston to sabotage the nuptials, although a shocking announcement may be bigger than anything he plans.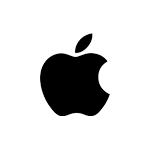 In order to keep our service free we display advertising and may earn affiliate fees for purchases you make on external sites that we partner with.
All content is © 2023 On TV Tonight unless pertaining to advertisers, companies, studios, movies and TV series listed on this site.