Shark Tank Season 5 Episodes
Find out where to watch Season 5 of Shark Tank tonight
Season 5 Episode Guide
Episode 1 - Week 1
Savory cake balls; upgrading communication between patients and medical professionals; gourmet pickles; a mobile app for sending postcard.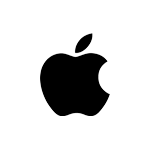 Episode 2 - Week 2
Chic fashion accessories for dogs; a breathalyzer app; gourmet mango preserves; an update on the creator of spa-quality body scrubs.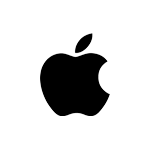 Episode 3 - Week 3
Aromatherapy sprays to help kids afraid of the dark; a carrier for toddlers; protecting hair from cooking fumes; a cooking tray for ramen noodles.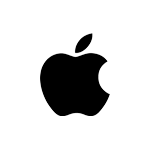 Episode 4 - Week 4
Singer Brian McKnight and a DJ pitch a syndicated radio show featuring love song dedications; skateboards that glide like surfboards; patching holes in window and door screens; an update on the creator of a unique belt.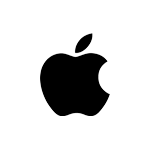 Episode 5 - Week 5
Two men offer goat rentals for grazing services; a couple pitch their line of children's accessories; a woman introduces bikini waxing products; healthy frozen treats; organic skin care.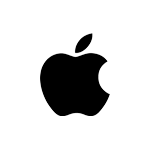 Episode 6 - Week 6
An entrepreneur accepts an unprecedented deal; a Halloween attraction; a product to help people communicate their feelings.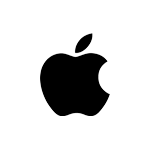 Episode 7 - Week 7
Safe and natural cleaning products; a party cup with a hidden shot glass; a lightweight, electric bodyboard; a root cover for recently planted trees.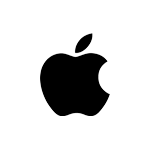 Episode 8 - Week 8
Helping men with marriage proposals; a baby-bump sound system; a maker of bread puddings seeks an investment in her business; a safe fur color for dogs.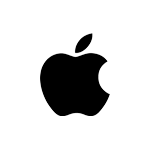 Episode 9 - Week 9
A product that identifies home visitors; sending imaginative toys to kids through a subscription gift service; a slaw/salsa condiment; a cell phone app.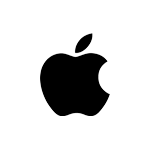 Episode 10 - Week 10
Popular knee-high boot socks sold online; a stylish clutch for essential items; a way for kids to create and personalize lunchbox designs; customized chocolate bars; artisan cheese and glazed donut sandwiches.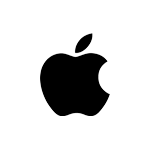 Episode 11 - Week 11
Boneless baby back ribs that only take two minutes to cook in a microwave; detachable mohawks for kids' safety helmets; a reality interface for video gamers.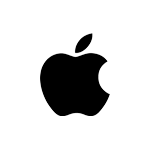 Episode 12 - Week 12
Solving a holiday headache with colorful, magnetic strands; an item to bridge the gap for interfaith families; a fun, new take on traditional Christmas sweaters; luxurious clip-in hair extensions.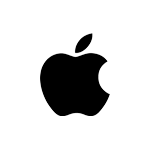 Episode 13 - Week 13
Mobile fitness company for kids; a way for fixing holes in walls; a solution for photos stacking up on smartphones; webcam privacy shield; Nuts N More update.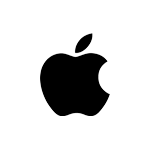 Episode 14 - Week 14
A mask made of Alaskan glacial mud; powerstrips and surge protectors that blend in with hardwood floors; fanciful balloon designs; gourmet grilled cheese business update.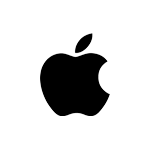 Episode 15 - Week 15
When Mark Cuban hears how a Mom from Provo, UT funded her idea to design stylish baby shoes, he proclaims that hers is the best story he's heard on how to start a business. Also, a man from Salt Lake City, UT hopes the Sharks will swallow his idea for a pill that anyone can take in a situation when food is not an option; two siblings from Prairie Village, KS hope they can zip up a deal with the Sharks with their children's swimwear line that keeps kids sun safe; and an accomplished entrepreneur from San Diego, CA has a simple way to stay fit with a custom deck of playing cards that makes exercise convenient and fun.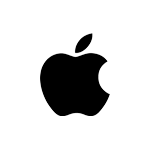 Episode 16 - Week 16
There's potential millions at stake when the Sharks recognize one irresistible product and a feeding frenzy ensues among all of them, including guest Shark Steve Tisch, co-owner of the New York Giants and film producer. Whose offer will win? This week's entrepreneurs include sisters from Normal, Illinois whose gourmet edible cookie dough is meant to be enjoyed unbaked; Los Angeles entrepreneurs who've created organic flavored milk that tastes like what's left in the bowl after you've eaten your favorite cereal; an iPhone app by a Georgia inventor that uses the phone's built-in hardware to make it spin hands-free for panoramic picture taking; and an interactive workout technology from an Austin, Texas entre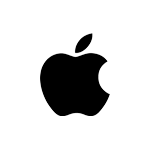 Episode 17 - Week 17
A Portland, Oregon entrepreneur has a juice and smoothie cart with blenders powered entirely by pedaling vintage bikes, and a former CIA officer based in Cedar City, Utah teaches customers how to pick locks, escape handcuffs and disappear without a trace with his classes. Former pro wrestler Dallas Page and his business partner in Smyrna, GA pitch a fitness program based on yoga movements which is high energy and zero impact, and a woman from Atlanta, GA pitches her breakfast brand which includes southern specialties. We get an update on Gameface, from Tyler, TX, a temporary face paint transfer in which Mark Cuban and Lori Greiner invested last season.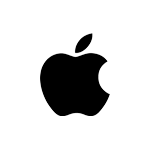 Episode 18 - Week 18
A unique dating service; eco-friendly bamboo cleaning cloths; a fitted sheet and sleeping bag combo for making beds quickly; a buzzing medical device.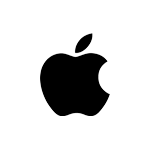 Episode 19 - Week 19
A bike lighting system; clothing with reinforced knees and built-in squeakers for crawling babies; a shoe buffing pad that attaches to a power drill; modular shoelaces.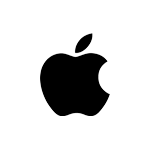 Episode 20 - Week 20
The episode features a six-year-old girl from Studio City, CA, who hopes the Sharks get stuck on her paint-on bandage invention that's not just for kids; a 15-year-old from Virginia Beach, VA has come up with an appealing way to make drinking water more exciting; a socially conscious high school senior from Los Gatos, CA hopes to save the planet from electronic waste with his online recommerce business; and a 16-year-old from Deming, WA, who lives on a farm, wants to help save the bees with his spicy flavored raw honey, a product he started working on when he was 11 years old.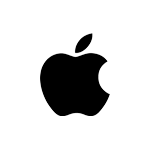 Episode 21 - Week 21
An entrepreneur from Salt Lake City hopes to convince the Sharks of the delicious and healthy merits of his energy bars fortified with protein from crickets; an inventor from Vista, California shows how his garage lock will protect everyone from easy break-ins, a confident entrepreneur from Needham, MA, tries to school the Sharks, even those without hair, on a "paradigm shift in morning grooming"--his shower cap to fix bedhead, and two young men from Chicago, OH, try to woo the Sharks on their e-commerce platform for digital textbook rentals. And, an amazing update on this season's newest success story--Fiber Fix, created by entrepreneurs from Orem, Utah, in which Lori Greiner invested.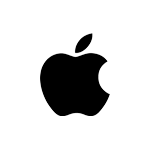 Episode 22 - Week 22
Three men from Jackson, NJ with 60 years of painting experience among them, cause the Sharks to get in a feeding frenzy over their convenient way to store a wet paintbrush. Two moms from Austin, TX hope at least one Shark will make an offer for their portable mat that fits into an ultra-compact pouch, two Harvard Business School grads from New York, NY devised a unique way to provide a chef-designed, pre-portioned nutritious meal right to your door, and two men from Park City, UT offer a healthier version of a favorite breakfast with their whole-grain flapjack and waffle mix.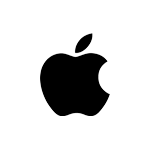 Episode 23 - Week 23
Barbara Corcoran and Lori Greiner team up to battle it out against Robert Herjavec, Mark Cuban and Kevin O'Leary over a particularly enticing product. An entrepreneur from Louisville, KY has whimsical plush slippers he claims feels like pillows on your feet; inventors from Sacramento, CA show off their dynamic signage for business owners who don't want to hire human sign holders; two women from Macon, GA have created trousers and leggings that give instant, built-in uplift to one's derriere; a Dallas-based foodie wants to make his mark with his boldly-flavored line of nuts for snacking, and an update on CordaRoys, a line of beanbag furniture that has skyrocketed in sales after Lori Greiner investment.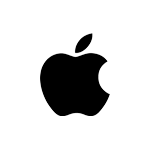 Episode 24 - Week 24
A guitar player from Dallas, TX hopes to sing his way into a deal for his service that helps people find and hire music instructors; a firefighter from San Diego, CA has come up with a simple way to stop costly, accidental fire sprinkler activations; two friends from Salt Lake City, UT show how they can turn fire and water into a battery charger; and the outside-the-box thinking of two men from San Francisco, CA could result in a deal for their all-inclusive project kits in a box. In a follow up segment, Tiffany Krumins, from Auburn, GA and creator of Ava the Elephant medicine dispenser, gives an update on her business, which Barbara invested in during season one.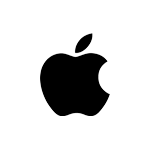 Episode 25 - Week 25
Two Dallas entrepreneurs demonstrate their smart light bulb which can be programmed from a mobile phone for home or business, a father-son team from Las Vegas have a high-tech replacement for a cork that helps preserve wine and olive oil, parents from Washington, D.C. unveil their subscription service of carefully-curated children's books, but they only have 85 subscribers to date, and a Sarasota, FL woman has a fort-building construction kit for kids that makes castles, pirate ships and cars. Plus, a follow-up on Breathometer, one of the show's most popular deals; five Sharks invested in it earlier this season. It's a breathalyzer app that works with your smart phone.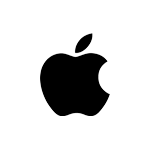 Episode 26 - Week 26
An 11-year old fashionista from Memphis, Tennessee has already captured Oprah's attention with his line of hand-crafted bowties for people of all ages which he makes with his family members. But can he cut a deal in the Tank with Daymond John or another Shark? Two men from Linden, Utah present their new hot beverage made from roasted cocoa beans roasted like coffee which is packed with antioxidants, and a college student from Provo, Utah created his own blend of nutritional supplements to help focus, mental agility, and overall brain health. Two Boston men operate a popular 5K obstacle course race series in 20 cities.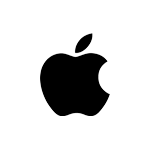 Episode 27 - Week 27
A commerce flower business; anti-aging lifting strips; a breakaway hanger; tablewear made from renewable plant materials; a follow up of Groovebook.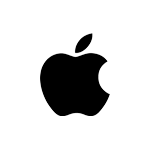 Episode 28 - Week 28
Self-professed wine connoisseur Kevin O'Leary gives advice to a lady from Solano Beach, CA on her lighter, healthier alternative to a full-bodied wine. Likewise, Robert Herjavec has some suggestions for a former merchant marine from Anacortes, WA on his innovative, deep-sea treasure hunting business. Three men from San Francisco, CA hope to paddle their way into a deal with a collapsible kayak that folds up like the traditional Japanese art of origami, and a couple from Pleasant Hill, CA reveal to the Sharks the surprising twist they put into their decadent cinnamon rolls. Also, an update on Jim Tselikis and Sabin Lomac from Los Angeles, CA and their Maine lobster roll food truck business.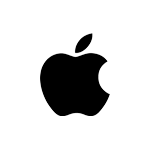 Episode 29 - Week 29
On the season finale, a college sophomore wants to make her own American dream come true with her reusable storage box. A couple hope to cook up a deal with their reinvented cookware, two exuberant moms create an iPad app that measures foot sizes, and two men from Aurora, IL design a simple solution to tying up a water balloon. In a first of its kind follow-up, many of the amazing success stories from "Shark Tank" are highlighted, with the entrepreneurs discussing their experiences and how their businesses have grown since coming to the Tank.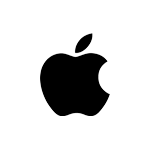 In order to keep our service free we display advertising and may earn affiliate fees for purchases you make on external sites that we partner with.
All content is © 2023 On TV Tonight unless pertaining to advertisers, companies, studios, movies and TV series listed on this site.