Shark Tank Season 8 Episodes
Find out where to watch Season 8 of Shark Tank tonight
Season 8 Episode Guide
Episode 1 - Episode 1
Pitches include a teenager with an app to stop cyberbullying; two men from New Jersey and their ingenious at-home beer dispenser; and Pittsburgh Steelers star Antonio Brown touts the benefits of personalized shoe slides.
Episode 2 - Episode 2
A man from Reno, Nevada pitches a line of heat and eat paleo meals; a father and son from Louisiana show off a high-tech device for catching fish; and an entrepreneur from Miami, Florida sells the Sharks on how he can turn a suit jacket into a tuxedo.
Episode 3 - Episode 3
Cookie legend Wally Amos hopes his new brand of cookies duplicates his past success; two sisters from St. Cloud, Florida, share an emotional story while pitching their swimsuits for moms; two men from Broomfield, Colorado, drop their own cell phone into a toilet to prove their invention can save damaged tech devices; and a bidding war ensues among the Sharks with a married couple from Orlando, Florida, who stumbled upon the bright idea to put safety light clips on running shoes.
Episode 4 - Episode 4
Two sisters from Memphis, Tennessee pitch body sprays and lotions for tween and teen girls; a third-generation chocolatier from St. Augustine, Florida has a family business that manufactures chocolate candy with a toy inside; a veteran food entrepreneur from Austin, Texas has a device that turns a stick of butter into spray; and two entrepreneurs from New York plug their invention that makes high heels more functional and comfortable.
Episode 5 - Episode 5
A mom from Milwaukee, Oregon, has a stylish clothing line for little ones; an 18-year-old from Canton, New York, hopes the Sharks can help spread his maple syrup products to tables across America; a woman from Houston, Texas, risks everything for her multi-use kitchen accessory; and a young man from Milwaukee, Oregon, creates a new type of tags for dog lovers.
Episode 6 - Episode 6
Business partners from Carrollton, TX, pitch a business that delivers an unusual twist to a common vegetable; a Shark loves the taste of a unique barbecue sauce inspired by the mother of two sisters from Philadelphia, PA; two millennial entrepreneurs have an idea to alleviate the hassle of luggage and packing when travelling; and a biochemist from Chapel Hill, NC, can make the invisible visible with a device ensuring one is always protected from the sun.
Episode 7 - Episode 7
Two men from Sausalito, California, pitch a technology to test mercury levels in a piece of fish; a former corporate executive from Houston, Texas, has a platform to help people pursue their passions and brings in World Cup soccer winner Kristine Lilly and extreme sports expert Travis Brewer to convince them; and a millennial from Pittsburgh, Pennsylvania, is looking to finance her fashion brand geared toward the social media generation.
Episode 8 - Episode 8
A Dallas, Texas, real-estate broker's pitch leads to a battle of billionaires about his business model for a technology that makes house hunting more convenient; an impressive 10-year-old kidpreneur from Broomfield, Colorado, creates a lemonade-stand business to help other kids start their own businesses; and a mother from Allen, Texas, designs Made in America multi-functional covers for infant car seats.
Episode 9 - Episode 9
An entrepreneurial couple from San Francisco ply the Sharks with adorable puppies in hopes of getting them to invest in their subscription service for puppy products; a woman from Boston is passionate about popularizing algae as a nutritional health supplement in America; and an avid fisherman from Hudson, Wisconsin, peddles his fishing line cutting tool.
Episode 10 - Episode 10
When an entrepreneurial team from Santa Cruz, California, leaves the Tank to discuss an offer for their electric skateboard business, they get a surprise from the Sharks upon their return; an MIT grad from San Francisco, California,makes human-quality pet food delivered fresh to your door; a duo from San Francisco, California, has a new generation of chewable coffee products made to optimize physical and mental function.
Episode 11 - Episode 11
Pitches include an entrepreneurial single mom who works with Santa Claus to ensure he personally replies to the letters he receives; an 83-year-old Ironman triathlon competitor from Malibu, California, and his millennial-aged business partner from Sandy, Utah, invent a more functional winter glove; and two men from Glendale Heights, Illinois, aim to make gift-giving more personalized.
Episode 12 - Episode 12
A couple from Homestead, Florida, create a line of dolls; a cat-loving couple from Portland, Oregon, pitch their innovative cat companion products; a husband and wife team from New York have an online shop for replacing men's outworn undergarments; and a former Navy SEAL from Austin, Texas, looks for a deal to take his coffee business nationwide.
Episode 13 - Episode 13
A single mom from Texas, believes her eco-friendly grease disposal method will be enough to cook up a deal; a 21-year-old from Ukraine and now living in New York, makes the Sharks speechless with his epic display of block toys and his knowledge about the toy industry; a mother from Pennsylvania, zealously pitches her stylish apparel for breastfeeding moms; and a yoga enthusiast from New York, admits she has limited fashion or business experience, yet hopes the Sharks will want to invest in her modern take on legwarmers.
Episode 14 - Episode 14
Entrepreneurs from Massachusetts rent tiny houses in the woods where people can unplug, recharge, and rebalance their lives; former Harvard University classmates hope the Sharks agree that snack chips made with cricket flour are the future; a concertgoer from Minnesota pitches earplugs that filter out damaging levels of sound; and a Texas couple creates a modern version of a favorite childhood toy.
Episode 15 - Episode 15
A professional body builder from Henderson, Nevada, demonstrates a unique cooler that keeps multiple drinks separated inside one cold container; a mom from West Hartford, Connecticut, pitches her stylish version of baby mats; two surfers from Carlsbad, California, shop their portable pressurized shower kit; and an entrepreneur from Hermosa Beach, California, looks for an investor in his specialty folding smart cart business.
Episode 16 - Episode 16
A firefighter and his wife create bags made from gear that protects on the front lines of firefighting; a pediatric nurse from Boston showcases a vibrating mat that can calm a crying baby in seconds; a former Army intelligence officer and his business partner from Portsmouth, Ohio, heal wounds with an ointment made from essential oils; and a Peace Corps volunteer who spent time in the Amazon rain forest produces a natural fruit snack made with acai.
Episode 17 - Episode 17
Two former Google employees show off a subscription service that teaches kids how to code; a woman from New York designs an app where children can use an animal plush toy to send and receive voice mails; a self-proclaimed serial plant killer takes the guesswork out of growing indoor plants with software that automates water, light and plant food; and two men change a dynamic of the hotel industry with an app and website that allows customers to book a day room.
Episode 18 - Episode 18
In a special episode featuring millennial entrepreneurs, one makes the deal that takes Shark Tank across the $100 million threshold of deals made in the Tank.
Episode 19 - Episode 19
An entrepreneur from Santa Maria, California, shows the Sharks his product that takes the love of wine to the next level; a working mom from San Diego, California, impresses with a special tool that helps women everywhere; two brothers from Agoura Hills, California, recycle old billboards to make one-of-a-kind accessories; and a man from San Francisco, California, showcases lozenges that can prevent overeating and curb snacking.
Episode 20 - Episode 20
A former pet food company salesman creates a wine for cats; a soccer dad shares his gut-wrenching story about how he designed a portable shelter that ensures you're covered wherever you go; an architect and environmentalist uses his skills to design a way to make anyone a gardening guru; and an entrepreneurism teacher pursues her own business idea of a reinvented chopstick.
Episode 21 - Episode 21
Two entrepreneurs from Chicago, Illinois, bring a live guard llama into the Tank; two entrepreneurs from Irvine, California, deliver a safer take on the bicycle by innovating the brake system; a trio from Seattle, Washington, have an app that helps shoppers and diners earn free parking in exchange for their business; and business partners from Santa Clarita, California, hope to convince the Sharks to take a shot with their free photo-printing service.
Episode 22 - Episode 22
Newlyweds and bodybuilders from Dallas, Texas, create a fitness apparel line that caters to woman; two friends from San Marcos, California, need the Sharks' help to grow their wine glass business; a scientist and surfer from Honolulu, Hawaii, invents a rescue signal; and two entrepreneurs from New Albany, Ohio, have a unique slash-proof and water-resistant backpack.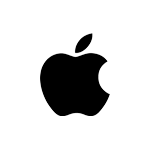 Episode 23 - Episode 23
Two entrepreneurs from Placentia, California, pitch their solution to underarm sweat marks and stains; brothers from Walnut Creek, California, believe their belt buckle that doubles as a wallet is the most convenient way to carry your essentials; U.S. Army veterans from Chicago, Illinois, hope to empower farmers by helping them cultivate and harvest saffron; and a former executive chef from Colorado Springs, Colorado, thinks his multi-purpose mixing bowl will become the next go-to kitchen gadget.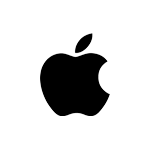 Episode 24 - Episode 24
A husband and wife from Raleigh, North Carolina, show how their franchised art studios work; two men from Melrose, Massachusetts, have a futuristic version of a notebook that sends writing wirelessly; two entrepreneurs from Mechanicsburg, Pennsylvania, create hair-care products infused with pheromones; and a divorced mom from The Poconos, Pennsylvania, has an idea for how brides can bag up their wedding gowns and use the bathroom on their own.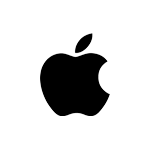 In order to keep our service free we display advertising and may earn affiliate fees for purchases you make on external sites that we partner with.
All content is © 2023 On TV Tonight unless pertaining to advertisers, companies, studios, movies and TV series listed on this site.