Shark Tank Season 6 Episodes
Find out where to watch Season 6 of Shark Tank tonight
Season 6 Episode Guide
Episode 1 - Week 1, Pt. 1
On the season six premiere, a couple from Ft. Worth, TX turned tragedy into inspiration and devised a unique way to swaddle a baby; a gentleman from Los Angeles, CA wants to put the "man" in manicure with his nail salon for guys only; two men from New York believe they have designed a better version of the athletic sock; and two college students from Harrisonburg, VA invented a way to stay recharged with their free mobile phone charging station.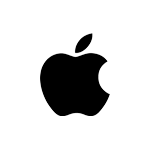 Episode 2 - Week 1, Pt. 2
Barbara Corcoran and Kevin O'Leary renew their vows of "Shark Love" when two men from Las Vegas, NV pitch an innovative way to tie the knot with their mobile wedding service. Two young women from Palo Alto hope to empower the next generation of female engineers. A family man believes that an investment by the Sharks in his porcelain coffee mug will mean a better future for his family. Two men pitch their design of a more precise golf putter.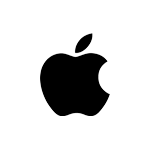 Episode 3 - Week 2
Two men from San Diego and Phoenix tout the benefits of their stuffed animals that are washcloths, too, as being the perfect bath time treat for kids; a dog lover from Los Angeles takes her pup everywhere she goes with her handmade wearable sling which comes in luxurious materials and the Sharks are charmed by entrepreneurs dressed like ninjas demonstrating a darts-like card game.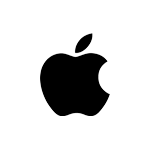 Episode 4 - Week 3
Pitches include a mother and son from Grand Rapids, MI whose business can give every bride a gorgeous wedding cake but for a slice of the price; and a restaurateur from Houston, TX has a solution to a common problem encountered while dining out.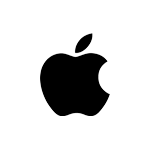 Episode 5 - Week 4
A lady from Myrtle, SC with her own all-female golf caddy company hopes the sharks will want to drive her company into the green. A couple from Pleasant Grove, UT believes they have the next big thing in toys with a better, safer way for kids to bounce, and three men from Chatsworth, CA have taken a fun spin on the classic faceware accessory.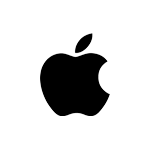 Episode 6 - Week 5
A Wisconsin man touts olive oil bars where you can sample the oil before purchasing; a couple tries to sell the Sharks on a unique wedding registry geared towards saving for the honeymoon; a new product can turn a smartphone into a personal security device, live-streaming video and audio to your contacts for rescue with just one tap.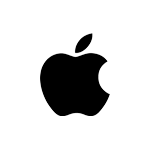 Episode 7 - Week 6
A man from Cumming, Georgia promotes unique exercise clothing that provides hyper-gravity weight training; a Spokane, Washington entrepreneur has a product to appeal to today's "urban beardsman" with beard oils, mustache waxes and a community for facial hair aficionados; two New Yorkers have a karaoke machine that adds jaw-dropping vocal harmonies to help users sound like their favorite stars; belts that are easy for kids to use from a St. Louis, Missouri woman; and a follow up story on Barbara Corcoran's deal from last season, Grace and Lace, hand-knitted socks and legwarmers.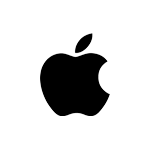 Episode 8 - Week 7
Entrepreneurs with military backgrounds appear on this episode airing during Veterans Small Business Week 2014. Sharks Kevin O'Leary, Robert Herjavec and Daymond John, along with the successful entrepreneurs behind jewelry line Stella Valle and energy drink Ruckpack, were invited speakers at a "Champions of Change" event, offering advice to veteran and active duty entrepreneurs.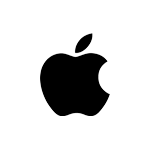 Episode 9 - Week 8
For the first time in series' history, all six Sharks appear together in the Tank to discuss their favorite memories over the first 100 episodes. The Sharks reveal why they participate year after year on the show, and celebrate with a cake-cutting and champagne toast.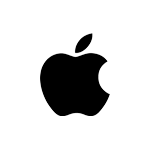 Episode 10 - Week 9
GoPro Founder and CEO Nick Woodman is a Guest Shark in this action-packed episode. Pitches include a farmer from Ithaca, NY who presents a healthier tortilla chip made from fresh picked sweet corn; and a man from Huntington Beach, CA wants to make some green while burning some green with his scented, manufactured fire logs.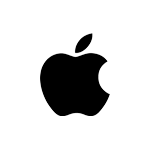 Episode 11 - Week 10
A Brooklyn man tries to interest the Sharks in his family-run business of foldable, wheeled luggage; a single woman from Houston, Texas, makes soaps, washes and grooming products, but will she clean up with a deal? A couple from Sapulpa, Oklahoma has a fashion-forward line of gameday apparel for women geared towards college teams, and an entrepreneur from Scarsdale, NY pitches his single serve wine product that comes in recyclable plastic.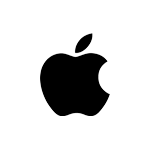 Episode 12 - Week 11
A mother from Corona del Mar, CA turned a family tradition into a business with a stamping kit proving Santa Claus really did visit your home, a former toy executive from Cincinnati, OH hopes his book and plush toy will become part of the Jewish holiday tradition; a salesman from Henderson, NV has an easier way to move Christmas lights from the storage to display mode, and a 13-year-old girl from San Luis Obispo, CA impresses the Sharks with her presentation of a flexible device that eases muscle pain.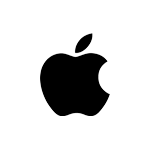 Episode 13 - Week 12
Three sisters from San Francisco, CA hope for a perfect match with the Sharks and their dating app that introduces singles to friends of friends. A man from San Francisco, CA has an app solution to a common problem for online shoppers-how to get your package delivered on your schedule.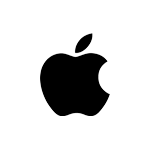 Episode 14 - Week 13
A dad from Live Oak, FL pitches a new twist to the common vest, a product inspired by his daughter's sixth grade winning science project. Two moms from Tigard, OR pitch a healthier way to bake homemade cookies from scratch; two mountain-bike enthusiasts from Richmond, VT came up with a cleaning solution to remove stains and odors from water bottles, and two sisters and best friends from Raleigh, NC show how re-wearable fabric stickers can add instant fun to any occasion.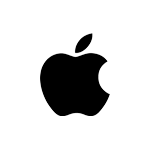 Episode 15 - Week 14
The Sharks are illuminated by a unique and elegant lighting solution designed by a man from San Francisco, CA, and a pajama-clad duo from Menlo Park, CA want to help America one nap at a time with their wearable technology. Other pitches include a retired Air Force lieutenant and dog lover from La Pine, OR who has created a complete food bar for canines, and actor Dean Cain and pro fighting champion Uriah Faber join an entrepreneur from Columbus, OH in his bid to get the sharks to invest in his business for custom-tailored suits.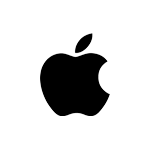 Episode 16 - Week 15
Transplanted Parisians based in Los Angeles, CA have an almond water beverage line from their grandma's recipe. A duo from New York City pitches their eco-friendly pizza box that is recyclable and can be repurposed to become serving plates and leftover storage. An entrepreneur from San Francisco has a business he calls a "game changer in real estate investing," and cousins from Orem, UT try to sell the Sharks on their solution to sanitizing germ-ridden cell phones.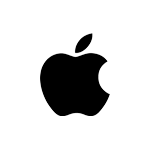 Episode 17 - Week 16
A man from Woodinville, WA will make sure the Sharks' investment won't go down the drain with his device to eliminate clogged sinks; a husband from Davenport, FL says his family's future depends on getting a deal on his real grass delivery service for pets who have everything except their own backyard; two ladies from Portland, provide a worry-free way to share lip balm without sharing germs; and a man from Newport, RI can guarantee you won't get cold feet if you use his climate control system designed for your bed.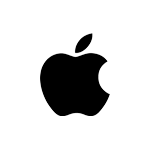 Episode 18 - Week 17
Two brothers and a friend originally from Nepal, India now living in Mukilteo, WA, hope the Sharks will make their American Dream come true by investing in their yak and cow milk dog chews; and two women from Brooklyn, NY ask the Sharks to pucker up and invest in their organic and colorful lipsticks. Also, an update on Peter Ferriera, Dennis Iannotti and Neil Cameron from Pawtucket, RI and their Nuts N' More high protein organic nut butters that Robert Herjavec and Mark Cuban invested in during Season 4.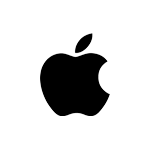 Episode 19 - Week 18
A couple from Portland, OR offer the Sharks an investment opportunity in their line of customized sandals which are manufactured in Uganda; a dad from Eugene, Oregon offers a special gold-mining bucket which was inspired by his daughter's playtime panning for gold; a woman from San Francisco, CA is looking for a "breast friend" to invest in her sports bra that she claims is "a fanny pack for your rack"; and a woman from Los Angeles, CA with a do-it-yourself kit to develop photos with sunlight and transfer images to products fights it out in the Tank. Will the Sharks bite?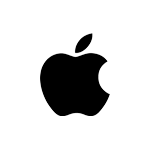 Episode 20 - Week 19
Interest in a scholarship app created by a student from Philadelphia ignites into the most heated Shark fight ever with three of the Sharks walking out of the Tank! Also, a young couple from Vienna, VA provides micro-loans to those in need from the money raised from backpacks made of traditional fabrics from developing countries.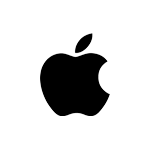 Episode 21 - Week 20
Everything is made in America on this week's episode. Two young women model off their pretty, custom recruitment clothing for sororities which is expanding into a bridal line-but will the Sharks "rush" to make a deal? Also, a native New Yorker showcases his simple tools that easily open a Thai coconut and extract the meat; a salesman from Chattanooga, TN touts the invention that can transform any pickup truck into what he calls "a Truck-U-V," by adding seats in the flatbed to accommodate more passengers.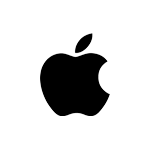 Episode 22 - Week 21
A cattleman from Peoria, IL gets a second chance to show the Sharks what he's learned about his gourmet meat business since his Season 4 visit to the Tank; and a lawyer/MBA graduate from San Francisco, CA pitches a lingerie line that is sewn by women in need.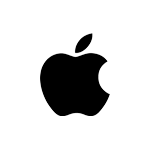 Episode 23 - Week 22
On this week's episode of "Shark Tank," a 14-year old entrepreneur from Spokane, WA, offers her product which gives pet owners a way to videochat with their animals and even deliver treats while away from home; a New York-based entrepreneur has a hometown t-shirt that has over 1 million in sales so far and attracted celebrities to wear it, and another New Yorker with proprietary software to manage your online and social reputation are spotlighted this week.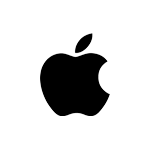 Episode 24 - Week 23
A mom from Atlanta, GA has the solution to the lost pacifier problem; a beekeeper from Portland, OR wants the Sharks to invest in his hives to make money and better the planet; a Palm Beach, FL entrepreneur sells customized stuffed animals created by you or your kids; two men from Chicago, IL and Indianapolis, IN tout their super-comfortable lightweight running shoes.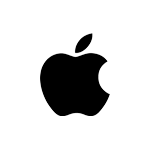 Episode 25 - Week 24
A man from Pittsburgh, PA invented a sustainable soil replacement for peat moss; two moms from Castle Rock, CO came up with a tasty and tantrum-free way to clean messy kids with sweet-flavored face wipes; with help from a veteran power lineman, two business partners from N. Twin Falls, ID believe they can change the electric industry with a safer way to connect electrical wires; a man and woman from Boulder, CO present a digital text technology that is poised to change the way eBooks are read.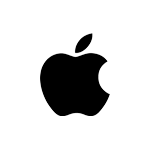 Episode 26 - Week 25
Two women from New York City present their collectible products for celebrities' super-fans; two men from Boston pitch a mobile app for reserving a barstool in advance for popular nights and events; Midwesterners who transplanted to Venice, CA have a cool, classic men's clothing line that is made in America, and an Atlanta man who spent a decade playing in the NFL has a revolutionary high-tech insole for shoes.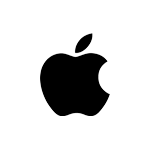 Episode 27 - Week 26
This week, a man from Brattleboro, VT joins singer Pat Boone to pitch a new eco-friendly car that they claim is superior to electric vehicles; a super-fit mother of three from Ft. Collins, CO touts the benefits of her snack bars connected to a popular diet; a fisherman who holds the world record for biggest striped bass ever caught tries to net a Shark's investment in his unique lure that helped him make that catch; and two men from Cincinnati, OH provide customers with sets of glasses and frames that are interchangeable.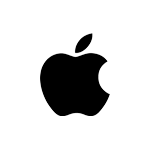 Episode 28 - Week 27
A scientist from Tampa, FL invented a very life-like, synthetic human cadaver that will make medical testing more effective; two friends from Seattle, WA hope the Sharks won't turn their idea to make personalized super hero action figures into a super zero; three ladies from Philadelphia, PA have an affordable online service to help you quickly achieve a high-end interior room design; and two men from Commerce Township, MI hope the Sharks will invest in their sunscreen full-body misting device.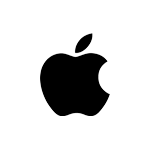 Episode 29 - Week 28
Young billionaire Nick Woodman, Founder and CEO of GoPro, returns to the Tank bringing his business and investment expertise as a Guest Shark. A cat lover from Boca Raton, FL hopes to find the purr-fect partner to invest in her idea where patrons can enjoy adorable rescue cats while relaxing at a cafe. A toy designer from Lake Forest, CA has an all-electric compact vehicle that merges the thrill of a motorcycle with an added degree of maneuverability.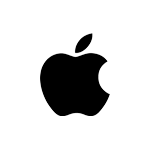 In order to keep our service free we display advertising and may earn affiliate fees for purchases you make on external sites that we partner with.
All content is © 2023 On TV Tonight unless pertaining to advertisers, companies, studios, movies and TV series listed on this site.