Shark Tank Season 7 Episodes
Find out where to watch Season 7 of Shark Tank tonight
Season 7 Episode Guide
Episode 1 - Episode 1
A Dad has a better way to make baby's feeding time easier; two men pitch a new high-tech form of wearable transportation; a culinary student wants to bring old-fashioned drinking vinegars into the 21st century; and an identity theft and computer crimes expert has a solution to protect consumers from attacks on credit and debit cards.
Episode 2 - Episode 2
A recent college graduate puts his twist on the traditional hummus; a passionate aesthetician wants to convince the sharks they are just one wink away from investing in her eyelash extensions business; two friends believe their edible cups are a delicious alternative to the disposable version while helping the environment. Also, an update on The Red Dress Boutique, in which Mark Cuban invested.
Episode 3 - Episode 3
A living story of beats, bytes and big ideas, Carter brings 20 years of experience in music, tech and entertainment to the art of the hustle as a founder of entertainment company Atom Factory and tech outlet Smashd.co. An early stage investor, Troy will launch SMASHD LABS startup accelerator in the fall of 2015 and maintains a portfolio of 70+ holdings including Uber, Spotify, DropBox, and Warby Parker. In addition, he is a self-accomplished talent manager for John Legend, Charlie Puth and Meghan Trainor.
Episode 4 - Episode 4
Pitches include a self-described "dad-trepreneur" from Riverview, FL who asks the Sharks to join his "potty" and invest in a device that helps simplify potty-training; and three friends from Los Angeles hope to start a tasty trend with their baked-to-order brownies & cookies mashup. Also, an update on Bettina Chen and Alice Brooks from Sunnyvale, CA and their Roominate inspirational toy business, in which Mark Cuban invested in during Season Six.
Episode 5 - Episode 5
Another pitch prompts a brutal brush-off from an irate Shark. Two parents from Salem, Massachusetts pitch their novel idea for managing Trick-or-Treaters' excess candy with a children's book and gifts; two men from Pacific Palisades, California tout their premium beef jerky made from filet mignon; a woman from Sand City, California pitches a full-length mirror designed to build self-esteem, and two men from Sandpoint, Idaho claim they have redefined drones with inventions that fly up to 60 mph and as high as 10,000 feet.
Episode 6 - Episode 6
Former Google executive and billionaire Silicon Valley venture capitalist, Chris Sacca, joins as a Guest Shark. He finds himself in a heated battle with Lori Greiner over a tech education business, started by two impressive sisters from Pomona, CA. Two sports fans from Chicago, IL have a specialized version of a popular home rental website; an entrepreneur from Bayside, NY has a unique twist on everyone's favorite hot drink.
Episode 7 - Episode 7
A couple from Stamford, CT have discovered a guilt-free version of ice cream with only 100 calories for the entire pint; a husband and wife team from Chatsworth, CA who are also professional chefs, used their culinary skills to come up with soaps and lotions you could actually eat.
Episode 8 - Episode 8
In this special episode, "Shark Tank" features all millennial entrepreneurs. A man from New York City hopes to win over the Sharks with a product he believes is essential in every college dorm room; two Harvard grads have developed a special formula to transform shrunken sweaters back to their original sizes and a surfer dude from Newport Beach, California surprises the Sharks with a lucrative proposition.
Episode 9 - Episode 9
When an entrepreneur from Ft. Lauderdale, FL brings in an imaginative, new recreational sport to the tank, the Sharks get a chance to suit up and ram into each other with reckless abandon; two brothers from Athens, GA design a fashion brand enabling the wearer to do good while looking good; and a couple from Rockford, IL have a solution to the frustrating mystery of the missing sock.
Episode 10 - Episode 10
An entrepreneur from Mill Valley, CA uses an unique labor force to create her product; the sharks go on a crazy ride when a college student from San Diego, CA brings a grown up version of a favorite childhood toy; and beauty industry experts from New York City bring innovations from the secret epicenter of beauty. Also, an update on Happy Feet, the whimsical plush slippers designed by Pat Yates from Goshen, KY, that Robert Herjavec invested in during season 5.
Episode 11 - Episode 11
A Christmas-decorating aficionado from Grand Haven, Michigan has a high-tech way to deck the halls with his animated glow balls and synchronized musical trees; a Los Angeles entrepreneur has whimsical knit hats, complete with detachable facemask, transforming wearers into santas, vikings, trolls and other characters; two Harvard grads from Boston, Massachusetts have a line of ornate, pop-up greeting cards for all occasions; and two women from Philadelphia, PA demonstrate their all-natural deodorant made from activated charcoal.
Episode 12 - Episode 12
A father of three from Hastings, MN creates a heavy-equipment adventure company for those whose bucket list includes running a crane or crushing a car; a duo from Los Angeles pitch their fitness food product; A Secret Service agent from Woodbridge, VA has a solution for men who want to keep their ties looking sharp, and a follow-up on Jim Tselikis and Sabin Lomac of Cousins Maine Lobster, in which Barbara Corcoran invested in Season Four.
Episode 13 - Episode 13
Three friends from Oakland, CA try to sell the sharks on a breath freshener that has dual uses; a woman from Parker, CO seeks a huge valuation for a functional kid's placemat; and a 23 year-old Baltimore man wants to fight hunger and help the environment with his produce subscription service.
Episode 14 - Episode 14
Former Google executive and billionaire Silicon Valley venture capitalist Chris Sacca,returns to the Tank as a guest Shark. A husband and wife team from Palo Alto, CA has a device for babies to stay on track and parents to stay sane; entrepreneurial twins from Denver, CO have an online business that can ease the pain of paying for college; and a man from San Francisco has a tech solution to the dreaded parking ticket.
Episode 15 - Episode 15
A college student from Las Vegas, NV who earned a perfect SAT score wants to help others increase their test scores; husband and wife exercise enthusiasts from Jenison, MI create the ideal sports bra for women; two millennials from Denver, CO sell the sharks on a high-tech backpack company; and an update on Pat Crowley and his energy bars fortified with protein from crickets, in which Mark Cuban invested during Season 5.
Episode 16 - Episode 16
Veteran and military spouse entrepreneurs enter the Shark Tank: Two military spouses from Murfreesboro, TN built a handbag empire using upcycled military materials, but high price points may sink a deal; a former Marine from Dallas, TX tries to sell the Sharks on gloves that put wireless control of a phone at your fingertips; and a check in with Air Force veteran Kristina Guerrero, the creator of a canine meal bar, in which Daymond John invested last season.
Episode 17 - Episode 17
An entrepreneur from Philadelphia pitches a smart plate containing food-recognition technology to aid dieting; two women from Minneapolis, MN create a sweetener that tastes just like honey, but not made by bees; a Houston, TX-based entrepreneur pitches a unique spa business for babies; and confident Stanford grad from San Francisco, CA believes he's at the forefront of where high tech meets fashion for men's custom shirts.
Episode 18 - Episode 18
A 16-year-old from Melbourne, FL has an eco-friendly way to say goodbye to plastic bottles; a former soap star villainess from Sherman Oaks, CA has a one-piece, sun-safe swimsuit; two men from Washington, DC pitch an app that creates exercise play lists for the everyday person; and a man from Corinth, TX promises to expose the hidden secrets lurking in mattresses.
Episode 19 - Episode 19
Entrepreneurs try to sell the Sharks on their made-in-America products. Business partners from Riverdale, UT believe they have created the perfect fire-starting solution; a couple from Webster Springs, WV want to sell their most popular restaurant item across the country; and two fitness buffs from Fargo, ND are confident their space-saving equipment will transform the way Americans work out at home.
Episode 20 - Episode 20
A woman from Las Vegas, NV gets the Sharks to think about investing in her back pain product; a brother and sister team from Carmel, CA, have a cool way to reduce inflammation in the body; a mechanical engineer from Emeryville, CA, hopes to lock in a deal with his high-tech bike lock; and a woman from Goodyear, AZ shares her passion for her gourmet tea shots.
Episode 21 - Episode 21
Two men from Provo, UT debut a motion-activated LED light that attaches to the toilet bowl; two Madison, WI guys use the power of crowd sourcing to create an alternative to traditional beer; an introvert from Orem, UT showcases vibrant fashions with unusual flair; and two animal lovers from Cedarpines Park, CA look for a deal for their interactive pet toys.
Episode 22 - Episode 22
A beer enthusiast duo from Pittsburgh, PA presents a new way of keeping beer chilled for a longer amount of time; an entrepreneur and a former aerospace engineer from New York City aim to reinvent the vending machine; and two animal lovers from Austin, TX pitch natural and organic bug repellents for pets.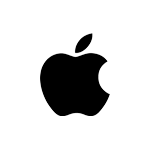 Episode 23 - Episode 23
Two former advertising guys in New York try to sell a cure for cell-phone addiction; entrepreneurs from Orlando, Florida talk about the inspiration behind their wireless cuddly toy that tells science and math stories to children; two pet lovers from Austin, Texas design and customize accessories for the family pet; and two men from Huntington Beach, California try to lock up a deal for their high-tech tool box.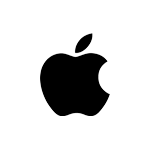 Episode 24 - Episode 24
A man from Los Angeles has an innovative way to check your pet's health with your phone; a couple from Monarch Beach, California have a lot riding on a deal for their hand-held surf boards; two men from Encinitas, California provide female consumers a stylish way to listen to music on fashionable headphones; and an entrepreneur from Mountain View, California has an idea that makes the most of the unused space on the backside of cell phones.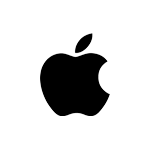 Episode 25 - Episode 25
Two high school freshmen from Denver, Colorado, pitch a tasty way to improve the ice cream cone; an entrepreneur from Bend, Oregon, presents a reinvented kid stroller with an athletic twist; a woman from Austin, Texas, hopes to make the lives of parents easier with her line of child products; and an update on Gameday Couture, a fashionable women's gameday apparel that Mark Cuban invested in during season six.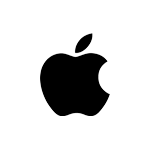 Episode 26 - Episode 26
A developer from San Francisco, California, incites a battle between two of the Sharks as they fight to invest in his early education software platform; a fashion blogger from Los Angeles, California, hopes to win over the Sharks with her fashion networking mobile app; a pair of entrepreneurs from New York introduce a convenient way for people to access umbrellas on a rainy day; and two business partners from Altadena, California, design a way for kids to enjoy eating healthier.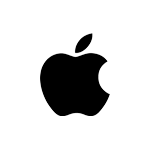 Episode 27 - Episode 27
An entrepreneur from Honolulu, Hawaii, cuts her own hair in front of the Sharks to demonstrate her products; an award-winning, self-taught baker from Rochester, New York, hopes to sweeten the deal with her healthy ready-to-eat frosting; and three business partners from San Diego, California, are determined to convince the Sharks to hop on board with their wheelless skateboards.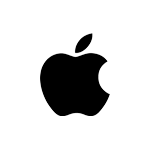 Episode 28 - Episode 28
A former business analyst aims to bring back the nostalgia of sleep-away camp for adults; two business partners pitch a product that will protect a car from extreme weather conditions; a 15-year-old entrepreneur creates redesigned lacrosse equipment; and a man presents a video game version of the classic pinball machine for the home.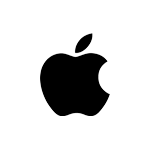 Episode 29 - Episode 29
A woman from Boston hopes the Sharks will make a deal for her chocolate treats; a season four entrepreneur returns for a chance to pitch the Sharks his new men's hair product line; a man desperate for capital creates an app that allows users to electronically send handwritten cards; and an entrepreneur believes he has created a unique way to break bad habits with self-zapping wristbands.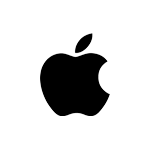 In order to keep our service free we display advertising and may earn affiliate fees for purchases you make on external sites that we partner with.
All content is © 2023 On TV Tonight unless pertaining to advertisers, companies, studios, movies and TV series listed on this site.