Shark Tank Season 9 Episodes
Find out where to watch Season 9 of Shark Tank tonight
Season 9 Episode Guide
Episode 1 - Episode 1
An 11-year-old inventor from San Clemente, California, recycles a skateboard deck to fit inside lockers and backpacks; an entrepreneur from Meridianville, Alabama, revolutionizes aerial sports; a husband and wife team from Vicksburg, Mississippi create outdoor camping gear; and an entrepreneur from San Francisco, California, claims her five-minute meditation app will help the world reduce stress.
Episode 2 - Episode 2
Entrepreneurs create the ultimate survival kits to get through the first 72 hours of an emergency; parents from Crested Butte, Colorado, create a thriving business that is disrupting the snack chip industry; an entrepreneur from Cary, North Carolina, has a wireless microphone that you can throw; and a recent college grad from Hamilton, New York, designs an app that takes the guesswork out of navigating big airports.
Episode 3 - Episode 3
The Sharks debate if the solution to make coffee taste even better from two entrepreneurs from Cedarville, Ohio, is too much of a niche product; an entrepreneur from Woodland Hills, California, is at the forefront of a hot trend for those who need to increase their focus while decreasing stress; a high-energy mom from La Center, Washington, has a product that will make kids love brushing their hair; and two men from Midvale, Utah, surprise the Sharks about the danger of something they wear every day.
Episode 4 - Episode 4
Chris Gronkowski from Colleyville, Texas, and his brother Rob Gronkowski from the New England Patriots, bring an insulated sports bottle to the Tank; Mark Cuban and former baseball slugger Alex Rodriguez offer advice to a 17-year-old from St. Louis, Missouri, who devised a tool to soothe foot pain; an entrepreneur from Santa Monica, California, has a sweeter way to eat a popular snack; and a man from Los Angeles, California, hopes to lock up a deal with his innovative way to keep belongings safe.
Episode 5 - Episode 5
Millennials from Detroit, Michigan, create a line of premium shirts for shorter men; two Los Angeles, California, photographers invent a high-end photo booth; a police officer and former Marine from Cumberland, Rhode Island, markets a no-drill, no-hole curtain rod brackets; and two men from Coconut Creek, Florida, invent a personal flotation device with multifunctional options.
Episode 6 - Episode 6
A graphic designer and a patent attorney from Olympia, Washington, have a high-tech way to make children's story time more magical; a father from Brooklyn, New York, has a brand of functional paternity clothing for new dads; parents from Salem, Utah, have a solution to hairy drain problems; and a former pro football player and his business partner pitch a better version of a workout device.
Episode 7 - Episode 7
An entrepreneur from Santa Monica, California, introduces an-electric car-sharing service; a monthly membership that makes it easy to book and attend family activities, from an entrepreneur in Chicago, Illinois; a Cambridge, Massachusetts, entrepreneur invents a product that can turn any regular bicycle into an electric bike in under one minute; and a digital baby journal that captures memories through text message, from an entrepreneur in Auburndale, Massachusetts.
Episode 8 - Episode 8
A woman from Nokomis, Florida, brings her brand of teas, which include ingredients laced with attitude; two ladies from Los Angeles, California, reveal that all women share a common hairy problem; parents from Albany, Oregon, solved the problem of babies touching the mess during diaper changes; and the Sharks think an entrepreneur from Aurora, Colorado, may be overvaluing his technology that can improve sleep and reduce stress.
Episode 9 - Episode 9
An automatic dog potty system that wraps and then seals the waste from an entrepreneur in Chicago; two entrepreneurs from Phoenix design an app to make tipping easier; twin entrepreneurs hope to make the world of pickup basketball much simpler; and an invention that absorbs moisture and deodorizes sweaty sports gear from an entrepreneur in Virginia.
Episode 10 - Episode 10
A U.S. Air Force mechanic introduces a high-performance problem-solver; an entrepreneur from Queens, New York, creates a DNA test to aid medical research; a Dallas, Texas, duo hopes has a high-tech solution for a household chore; and a Bethesda, Maryland, entrepreneur hopes to encourage more girls to get into coding and technology.
Episode 11 - Episode 11
Two firefighters from Florida, introduce their smoked fish dip; a hair- and beard-cutting template from an entrepreneur in North Carolina; two entrepreneurs from Washington create a unique hybrid of a stuffed animal and blanket for families on the go; and a device that chills an entire bottle of wine in 30 seconds from an entrepreneur in California.
Episode 12 - Episode 12
An entrepreneur with a "hate connection" app hopes to match with the Sharks; coconut water is all the rage, and one entrepreneur looks to bank on that with their new invention; one entrepreneur is hoping to help you reduce chronic disease by doing your own lab work; and an entrepreneur duo may have just found your favorite breakfast on the go.
Episode 13 - Episode 13
A pair of entrepreneurs hope they have the fix for keeping you completely warm during the holiday season; one entrepreneur takes the Christmas tree to a whole new level; one entrepreneur hopes the Sharks will like his take on covering a Christmas nuisance; and an entrepreneur duo may have found your kid's direct connection to jolly old Saint Nick.
Episode 14 - Episode 14
An entrepreneur from Brooklyn, New York, introduces an ingenious kitchen tool that solves for the splatter that sprays your kitchen and clothes when cooking; an entrepreneur from Miami, Florida, invents a special stroller that allows caregivers to also fit in a workout; and entrepreneurs from New York City believe they have created the best men's garment out there.
Episode 15 - Episode 15
An entrepreneur from New York City presents an innovative line of flatware, cups, and plates; the only airtight, self-sealing zip-top bag in the world made entirely of pure silicone with all the benefits of glass is introduced by an entrepreneur from California; an Arlington, Virginia, entrepreneur takes nap time to a whole new level; and an entrepreneur from Pennsylvania hopes to sell the Sharks on his non-toxic, super hydrophobic spray that repels stains.
Episode 16 - Episode 16
A husband and wife from Atlanta, Georgia, introduce the Sharks to their famous seafood breading mix; an entrepreneur from Birmingham, Mississippi, provides pets and their owners a way to communicate with one another; a re-engineered bathrobe for today's man from an entrepreneur from Roslyn, New York; entrepreneurs from San Diego, California, have what every man with long hair needs in their life.
Episode 17 - Episode 17
A Brookline, Massachusetts, entrepreneur empowers women to build businesses with her idea; a trio of entrepreneurs from Williamsburg, Virginia, pitch a new way to ease people into water sports; a registered nurse from Carlsbad, California, helps breastfeeding moms find a healthy way to increase their milk supply; and an entrepreneur from Burbank, California, presents her animal-themed pet apparel company.
Episode 18 - Episode 18
A young entrepreneur from Columbus, Ohio introduces the Sharks to a dynamic pricing tool aimed at Millennials; two entrepreneurs from Park City, Utah and Alexandria, Virginia, introduce their revolutionary cleaning tool; and a brother and sister-in-law pair from Medford, Oregon, share their original wine product that makes drinking even more fun.
Episode 19 - Episode 19
Two men from Milwaukee, Wisconsin, introduce their coast guard-approved life jacket they feel will save lives; an entrepreneur from Atlanta, Georgia, pitches her online clothing company; a mom-turned-entrepreneur from Montclair, New Jersey, creates easier lives for parents with her all-in-one, self-protective silicone pacifier.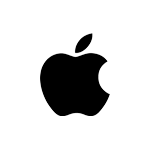 Episode 20 - Episode 20
Health-conscious entrepreneurs introduce the Sharks to their guilt-free sweet treat; three athletes share their magic solution for when a shower isn't possible; brothers from Illinois present their pricing tool that collects spare change to help student loan borrowers; and an entrepreneur presents his patented technology geared toward athletes, which helps secure and swap weights quickly and safely.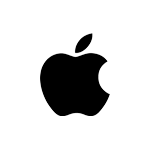 Episode 21 - Episode 21
Dog-loving entrepreneurs present their healthy, hydrating treat for thirsty dogs; two outdoorsmen design a portable outdoor fire that is healthy and easy to use; cousins from Vermont turn their passion for the maple industry into a business; entrepreneurs from Los Angeles, California, share their healthy grab-and-go meal concept.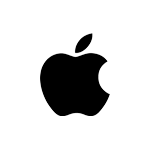 Episode 22 - Episode 22
An entrepreneur from San Clemente, California, pitches his eyewear design; an entrepreneur from New York City introduces the world to healthy fast food; an entrepreneur from Burlingame, California, shows the Sharks they can cook anywhere under the sun with her portable solar invention; and brothers from Arlington, Virginia, present their all-natural super beverage.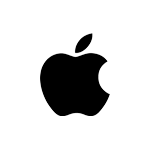 Episode 23 - Episode 23
Entrepreneurs from Amarillo, Texas, introduce an exciting way to decorate Easter eggs; entrepreneurs from Los Angeles, California, pitch their reusable tape invention; an entrepreneur from West Covina, California, shares his line of transportation devices to help people get around efficiently and save money; and an entrepreneur from New York City presents his digital tool to turn loose change into effortless money.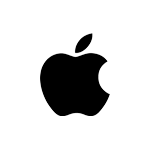 Episode 24 - Episode 24
An energetic entrepreneur from Key Biscayne, Florida, believes he has the best men's swimwear; inventors from Alhambra, California, present their "better" version of a popular beauty trend; an entrepreneur from Pinecrest, Florida, pitches the Sharks his solution for eating pasta without the guilt; and an entrepreneur from Kingwood, Texas, has the cure for the dreaded hangover.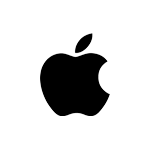 In order to keep our service free we display advertising and may earn affiliate fees for purchases you make on external sites that we partner with.
All content is © 2023 On TV Tonight unless pertaining to advertisers, companies, studios, movies and TV series listed on this site.