Sesame Street Season 1 Episodes
Find out where to watch Season 1 of Sesame Street tonight
Season 1 Episode Guide
Episode 1 - A Magical Halloween Adventure
Boo, Creak, Ahh, Shriek! Halloween is the time of jack-o-lanterns, dressing-up, and lots of silliness on Sesame Street. It's a Halloween extravaganza when the monsters from Sesame Street get invited to a Tricks and Treats party. But when Mumford the Magician has some trouble with his magic wand, Elmo and friends get sidetracked on a wonderful hayride. Share in the surprises as they learn to carve pumpkins, make scarecrows, and discover that monsters don't really have to be scary! Features special guest star Caroline Rhea as Gilda the Great!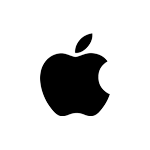 Episode 1 - Fairy Tale Fun
Fairy tales and nursery rhymes come to life on Sesame Street! Mother Goose has rhymer's block... can Elmo find a way to save the day? Is Oscar really the Prince of Nice in disguise? How will Hansel and Gretel replace their too tempting to last cookie crumb trail? And who will help Jack Be Nimble with his 8-candlestick jump?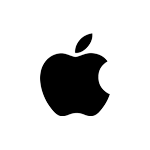 Episode 1 - Spy Who Loved Cookies
Cookie Monster, as "Double Stuffed 7," learns to listen carefully to directions in order to complete a task and successfully save the cookie crown from Ladyfinger.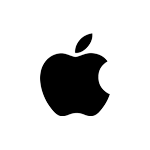 Episode 1 - Elmo's World: Singing, Drawing and More!
Join Sesame Street's curious red monster as he explores singing, drawing and telephones! Elmo's World offers kids and adults a fresh and light-hearted take on the world around them. Each episode comes to life in Elmo's bright, exciting and very original room - the drawer, door, shade and TV all join in the fun. And he's even visited by a Muppet opera diva and a talking Muppet Phone! Also featuring Elmo's pet goldfish, Dorothy, the zany Mr. Noodle and classic songs that will delight viewers of all ages.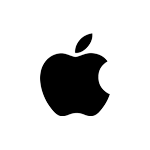 Episode 1 - Silly Storytime
Once upon a time...Elmo and his friends had all kinds of silly adventures on Sesame Street! Hearing the story of Rapunzel makes Zoe wish for longer hair, ut when her Hairy Godperson grants her wish, it puts Zoe in a hairy predicament! Then a wizard casts a spell on a grouchy princess to make her sleep for 100 years. Can Prince Elmo wake "Sleeping Grouchy"? Jack is trying to grow a beanstalk - can the Sesame friends help? Finally, dance along with the Big Bad Wolf and Little Red Riding Hood as they sing about the parts of a face. It's fairytale fun for everyone!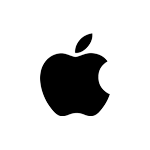 Episode 1 - Preschool Is Cool: Making Friends
Professor Grover is the teacher in preschool and Elmo is his helper for today's lesson! But before Professor Grover can start, he wants to show Elmo how to be friends with the class. Is making friends really that easy? Will Elmo and the class ever be able to get along? Join Elmo and Grover as they share stories and songs about making friends, taking turns, sharing, and laugh along with Professor Grover's silly antics.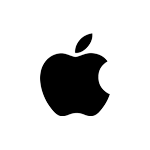 Episode 1 - All-Star Alphabet
Get to know your ABCs with the fun-filled adventure that celebrates the wonder of words and the joys of the alphabet Sesame Street style. Shapes, sounds, and colors come to life as letters. A and Z join Elmo and the gang for some F-U-N at the mall. Whether it's crooning with Sheryl Crow or rocking with Melissa Etheridge, dozens of entertaining songs and skits add to the excitement as every letter gets a chance to shine in the spotlight. No matter how you spell it, Sesame Street's All-Star Alphabet makes the grade!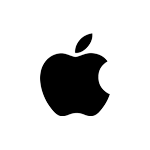 Episode 1 - Learning Letters With Elmo
Elmo just loves letters! In fact, he loves the letter "J" so much he decides to change his name. Meet "Jelmo!" Not only does his name start with "J," but any activity he does has to start with "J," too! Will everyone's favourite little red monster remain "Jelmo" forever? But don't worry, Elmo's love of letters doesn't stop at "J!" He absolutely adores "The 'A' Team" with Ryan Reynolds and his imagination is ignited in "Fetch the Letter 'I'." Animation, songs, and fun film segments reinforce each letter, making learning letters with Elmo as easy as ABC!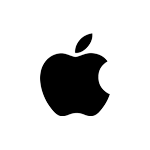 Episode 1 - Get Up and Dance
When it's your teddy bear's birthday, you want to celebrate in style! That's why Big Bird is throwing a dance party for Radar.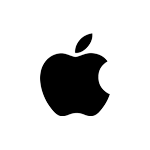 Episode 1 - Preschool Is Cool! Counting With Elmo
Professor Grover is the teacher and Elmo is his helper for today's super-fun counting lesson! But when silly Professor Grover has trouble remembering what each number is, can Elmo and the class help him out? Featuring number and counting themed stories and songs, "count" on having lots of fun with furry friends Grover and Elmo in a real preschool. After all, preschool is cool!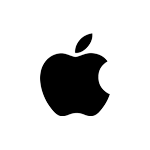 Episode 1 - The Great Numbers Game
1 to 20 is your aim if you want to play this game. With a push of the Start button, Elmo, Telly and Gabi find themselves inside The Great Numbers Game. Each number they find leads them to one of Sesame Street's classic counting cartoons. Who will be the winner? Everyone wins when they play The Great Numbers Game!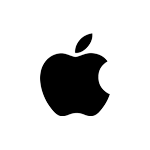 Episode 1 - Three Bears and a New Baby
Everyone knows the story of The Three Bears, so what happens when Mama, Papa, and Baby Bear are expecting a new cub in the family? The three Bears become four!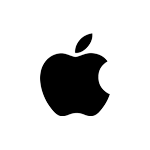 Episode 1 - Elmo's Music Magic
Elmo turns everyone into singing sensations with Abby's wand! But what happens when everyone can't stop singing? "Music Magic" is bursting with 13 great songs that you and your family will love! Features "One Small Voice With Elmo"! Never-before-seen Cookie Monster song: "Come Back Cookie!" Featuring musical guests Sugarland, John Legend, Adam Sandler, Diana Krall and many more!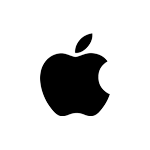 Episode 1 - Wild Words and Outdoor Adventures
These words are wild! Join your Sesame Street friends and special guests for outdoor adventures full of rich science vocabulary. Jimmy Fallon swoops in as Wild Nature Survivor Guy, but will he be able to survive in the wilds of Sesame Street? Kids will also have fun playing along with Elmo in Camouflage Carla's "Camouflage Challenge," a game that's a race against time! In another adventure, Freddy Flapman (Lin-Manuel Miranda) convinces Big Bird to move to a new habitat but will he really leave Sesame Street? And finally, a porridge shortage on Sesame Street causes the 3 Bears to hibernate. Will Telly have to wait an entire winter to play with Baby Bear? Debra Messing, Elizabeth Hasselbeck, Meredith Viera and other celebrities join the wild word fun!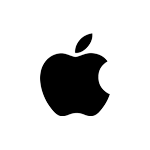 Episode 1 - Arts and Crafts Playdate
Learn to be "art smart" with your Sesame Street friends! What's a lonely rock to do? Be it boulder or pebble, Zoe's pet rock Rocco needs a buddy, so Elmo uses his art smarts to turn ordinary items into a gem of a friend. Baby Bear is eating breakfast...porridge, of course...when he hears about an art contest judged by the one and only Quacker Porridge Man! Will a porridge painting do? What about a mushy mosaic? Or a stiff sculpture? "Quack yeah!"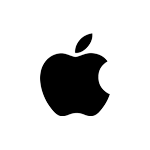 Episode 1 - Friends to the Rescue
There's a hurricane headed toward Sesame Street! When weatherman Al Roker issues a weather warning for Sesame Street, the neighborhood prepares for the big storm by collecting supplies, taping windows, and gathering together to stay safe and dry.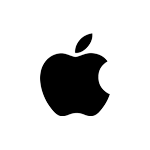 Episode 1 - Abby in Wonderland
Follow Abby and Elmo down the rabbit hole in this enchanting re-imagining of Alice's Adventures in Wonderland. Elmo the Rabbit is late, late, late and has rushed away with Abby's wand in his back pocket. Abby must follow Elmo into Wonderland to get it back. Will the Counterpillar or Rose-ita the Rose help her? Can she turn to Grover the Mad Hatter or Cheshire Cookie Cat for sound advice? Join Abby, Elmo, and more Sesame Street friends in this whimsical adventure that's fun for the whole family!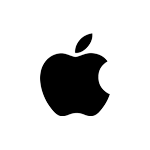 Episode 1 - Elmo's Christmas Countdown
There's a miracle on Sesame Street in this special holiday tale. Elmo, Abby Cadabby, and their new friend Stiller the Elf (voice of Ben Stiller) are going to count down to Christmas with the Christmas Counter-Downer. But all the counting boxes have gone missing and Christmas may never come again! Can Elmo, Abby and Stiller the Elf save Christmas? With the help of very special guests Sheryl Crow, Jamie Foxx, Anne Hathaway, Jennifer Hudson, Alicia Keys, Brad Paisley, Ty Pennington, Steve Schirripa, Tony Sirico, and Kevin James (as Santa Claus), Elmo and friends will learn to believe in Christmas miracles.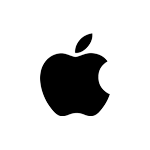 Episode 1 - Preschool Is Cool: ABCs With Elmo
Professor Grover is the teacher in preschool and Elmo is his helper for today's alphabet lesson! But before Professor Grover can start, he wants to find one thing that starts with each letter, in his own silly and lovable way. Will he succeed? Will Elmo and the class ever be able to sing the alphabet song? Featuring alphabet themed stories and songs, kids will find it easy as ABC to join in the fun with furry friends Grover and Elmo in a real preschool. After all, preschool is cool!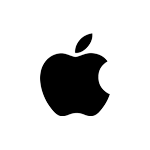 Episode 1 - Elmo's World: Favorite Things
What do Birthdays, Building, School, and Friends all have in common? They're all Elmo's favorite things! Join Sesame Street's furry red monster as he explores the world around him.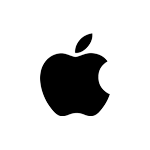 Episode 1 - Elmo's Potty Time
Potty training can be fun! Create a positive potty time experience for your child with Elmo, Baby Bear, Grover, and other Sesame Street friends in Elmo's Potty Time! This amusing and song-filled release teaches children that everyone- mothers, fathers, sisters, brothers, friends, and even monsters- has to learn how to use the potty. Your child will learn that accidents are okay and that it takes time and practice before they can use the potty on their own. So dance, sing, and laugh as you and your child learn confidence-building skilled and helpful healthy habits that will last a lifetime.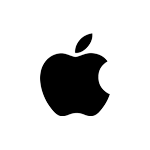 Episode 1 - Elmo's World: All About Faces
Join Sesame Street's curious red monster as he explores his face! Elmo learns about winking and whistling, and even tries to balance a ball on his nose! Elmo also finds out that the optometrist can help you take care of your eyes, it's very important to blow your nose properly, and brushing your teeth will keep your mouth happy.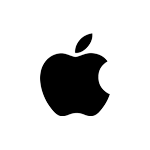 Episode 1 - Dinosaurs!
Have you ever heard of an Elmosaurus? How about a Telly Rex? Join Sesame Street's curious red monster as he explores dinosaurs! What did dinosaurs eat? How did they move? What did they look like? And what would happen if Elmo, Telly, and Abby became dinosaurs?!?! All these questions and more are answered in this charming and informative story which features Dorothy, Mr. Noodle, new songs, and a dinosaur on Sesame Street!
Episode 1 - Firefly Fun and Buggy Buddies
Have you heard the buzz? Join your Sesame Street friends for fun stories all about bugs! Telly and Baby Bear try to figure out how to catch a firefly. But once they finally do, they realize the little bug seems sad. Can they find out why? Then, Oscar's pet worm Slimey wants to get a pet bug at the Bug-a-Wee Bug Shelter. Nat, a worker at the shelter (Molly Shannon) helps Slimey choose a special bug, but is it the right one for Slimey? Plus a favourite Elmo's World episode all about bugs! Get snug as a bug and light up your summer night with Firefly Fun and Buggy Buddies!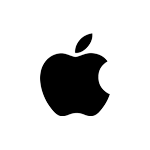 Episode 1 - Big Elmo Fun
Get ready for some really BIG fun when Elmo is accidentally turned HUGE and towers over Sesame Street! While Abby figures out how to make Elmo small again, kids will learn all about measuring in this extra tall tale. Then, Elmo makes friends with a Monarch butterfly and cooks up fun in a silly cooking competition!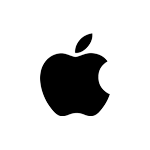 Episode 1 - Elmo's Shape Adventure
What happens when Andy Samberg is desperately in need of an octagon? A pentagon? A rhombus? Its the Shape-O-Bots to the rescue! Packed with animation, songs, and clips that explore math words, "Elmo's Shape Adventure" is sure to shape young minds! Features: Special guest stars James Blunt and the Pilobolus dance group.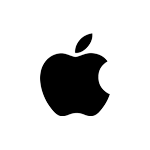 Episode 1 - A Celebration of Me, Grover
He's furry, he's blue, and he's everyone's adorable, old pal, Grover, in his very own special! Come to the Flyers' Club Roost where everyone on Sesame Street has gathered to celebrate the many sides of Grover.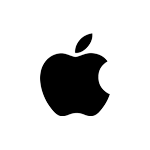 Episode 1 - P Is for Princess
Once upon a time on Sesame Street, there lived a fairy in training named Abby Cadabby who loved playing princess with friends like Rosita. But what happens when a misguided Prince (Paul Rudd) tries to rescue them? Pretending and the letter P are the focus of more stories in this enchanting special. Featuring fun with Elmo and Natalie Portman in the "The Princess and The Elephant."
Episode 1 - Elmo's World: Summer Vacation
What did you do on your summer vacation? Elmo spent a lot of time at the beach and he wants to tell you all about it! How do you spread out towel on the sand? How do you scratch your back? Can you take a picture with a camera? Join the curious red monster and his pet goldfish Dorothy as he explores Beaches, Skin, and Cameras in this fun video. Includes all-new songs!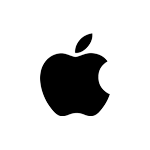 Episode 1 - Cookie Monster's Best Bites
See Cookie Monster's very best bites in this delicious assortment of songs and stories.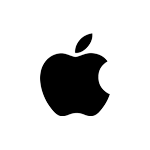 Episode 1 - Pirates
Arrrrrr! Pirates Bert and Ernie set off to find Uncle Arnold's buried treasure in this swashbuckling adventure. They get "help" from a pesky monkey who barters his know how for Bert's pirate gear leaving Bert in his pirate long underwear. When a storm hits and their boat washes away, Bert and Ernie must work together to use the treasure in a new way.
Episode 1 - Elmo and Friends: Tales of Adventure
Join Telly as he searches for the Golden Triangle of Destiny! Cheer on Elmo as he races against the clock in Elmo's Amazing Alphabet Race. Help an ant sized Big Bird alert his friends to his dilemma in the Adventures of Little Big Bird.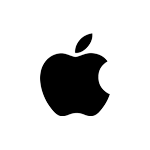 Episode 1 - Iron Monster and Sesame Heroes
Look! Up in the air on Sesame Street...it's a bird...it's a plane....it's...Iron Monster??!!! When Super Grover's cape is not ready at the Laundromat, he turns himself in to Iron Monster, "Super Hero of the Laundromat"....to heroically solve any laundry related problem that comes his way. Can he make change for the dryer and subtract stains using amazing math skills? Will his power of static cling come through in a pinch? Find out in this and two other action packed Sesame Street stories including fantastic friends Elmo, Abby, and Rosita in the story of "The Furry Four", and Super Grover's silly search for a new sidekick. It's heroic math fun for everyone!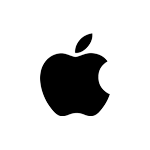 Episode 1 - Elmo's Rainbow and Other Springtime Stories
What's at the bottom of Elmo's rainbow? A Special release full of your favorite Sesame Street friends! There is a rainbow on Sesame Street, and Elmo can't wait to show Rosita, but when they return, the rainbow has disappeared! Their friends try to re-create a rainbow with artwork, multi-colored monsters, magic, and a fun science experiment, but it's just not the same. Will Rosita ever see a real rainbow? Learn more about rainbows, seasons, and bumblebees with your Sesame Street friends!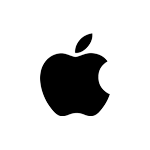 Episode 1 - Elmo's Travel Songs and Games
Elmo, Abby and Elmo's dad Louie are on a road trip, but Elmo feels like it is taking a very long, long time to get there. What's a little monster to do? Elmo's dad shows them there are lots of fun games to play, stories to tell and songs they can sing to pass the time. "Elmo's Travel Songs and Games" is full of activities that will engage your child when you are travelling too! Featuring the new songs "Go Before You Go" and "Are We There Yet?", along with clips about buckling up and different types of transportation, you won't wait for a trip to watch it!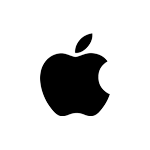 Episode 1 - CinderElmo
Sesame Street brings this classic fairy tale to life through the eyes of your favorite three-year-old, Elmo. All your favorite Muppets from Sesame Street and some very special guests join CinderElmo as he goes to the ball of the beautiful Princess - with the help of his Fairy Godperson. Look for a twist in the ending of this timeless tale that will delight your entire family!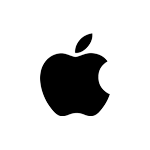 Episode 1 - Monster Manners
Help your little monsters learn to mind their manners! Can Cookie Monster control himself around cookies long enough to join the prestigious Cookie Connoisseurs Club?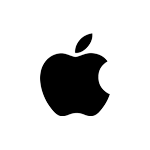 Episode 1 - Kids' Favourite Songs
Elmo's getting ready for his Top Ten Countdown on the radio and everyone on Sesame Street wants him to play their favourite songs! But with so many great songs to choose from, how will Elmo pick which ones to play? Maybe you can help him decide. Which of these favourites is your favourite song?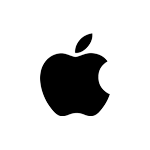 Episode 1 - Elmo's Animal Adventures
Animals are on the loose on Sesame Street! Elmo invites you to join him and his animal friends as they embark on three fun-filled adventures. Help Elmo and Telly find Little Bo Peep's missing cow by following clues and working together. Then, use animal facts to help Elmo and Abby succeed on "The Find The Amphibian" game show. Plus, camp out with Elmo in a wilderness adventure as he learns how animals and little monsters are different. Includes special guest appearances by Cameron Diaz and Patricia Arquette.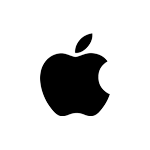 Episode 1 - Elmo and Abby's Birthday Fun
Everyone loves birthdays! Join Elmo and Abby for lots of fun and games as Elmo shows her the many ways birthdays are celebrated. You're invited to come along to Fairy Tale Land, where Elmo and Abby help celebrate Little Red Riding Hood's birthday. At Fairy Tale birthday parties, everyone gets to make a wish! Elmo wishes for a toy, but when Abby can't remember the spell to get them back to Sesame Street, Elmo realizes his wish would have been better used to help his friend. Will Elmo get back in time for his pet goldfish Dorothy's birthday?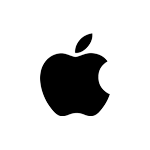 Episode 1 - Play All Day with Elmo
Come play all day with Elmo! Everyone's favourite furry red friend is joined by all kinds of kids to play Elmo Says, Red Light GreenLight, Freeze Dance, Pat a cake and more!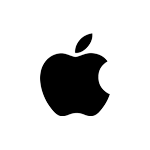 Episode 1 - Elmo's World: Reach for the Sky
Join Elmo as he discovers how much fun it can be to go to school, to jump really high, and to reach for the sky. Elmo finds out how important the sun is to everyone, how jumping is a great form of exercise, and the importance of going to school. With Elmo's World, exercise, and the importance of going to school.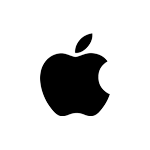 Episode 1 - Bert and Ernie's Word Play
It's time to learn to read, Sesame Street style! Bert, Ernie, and friends are putting on a new play and some of your favorite words are the stars!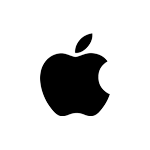 Episode 1 - C Is for Cooking
Get cooking with all sorts of foodie fun! Join Elmo, Big Bird, Cookie Monster and the rest of your Sesame Street Friends learn all about healthy eating through stories and songs. Find out how sushi, bread and oatmeal cookies are made, then follow along as Murray goes to cooking school and Elmo makes fruit juice popsicles! Includes a special appearance by Amy Adams.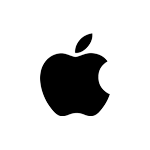 Episode 1 - Elmo's Magic Numbers
Maths can be magical! Max the Magician (Will Arnett) appears on Sesame Street to show Elmo some amazing tricks of addition and subtraction. Then Elmo and Zoe compete in a zany hat stacking contest! How many hats can they stack? Plus, join the friends for their favourite show, "30 Rocks"!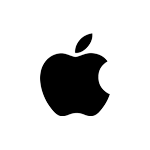 Episode 1 - Elmo's Alphabet Challenge
Are you up for an alphabet challenge? Abby shows off her new Fairy Fly Pad, but accidentally traps her friends inside the video game world! To get back to Sesame Street, Elmo, Telly and Abby must beat challenges that test their alphabet knowledge.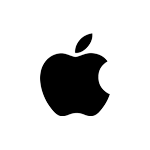 Episode 1 - Elmo's World: Happy Holidays!
In the first-ever "Elmo's World" holiday special, Elmo is gearing up to celebrate Christmas. But what will he give Dorothy, his beloved goldfish? As he searches for a present, Elmo learns about holidays around the world and discovers the many things that Christmas, Chanukah, and Kwanzaa have in common. Finally, Elmo goes to the North Pole, where Santa has some expert advice about the true spirit of Christmas - and the perfect gift for Dorothy!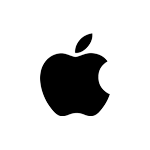 Episode 1 - Being Green
Elmo and Abby find out it can be easy being green when they stumble onto the Earth-a-Thon, hosted by Mr. Earth (Paul Rudd), happening right on Sesame Street. Telly, Rosita, and Cookie Monster answer phone calls from children calling in with pledges to reduce, reuse, recycle (and possibly send cookies to Cookie). But what happens when Abby uses her magic to help Elmo be really "green"?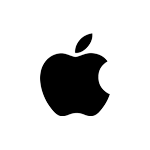 Episode 1 - The First Sesame Street. Season 1, Episode 1
Gordon introduces Sesame Street's residents - both Muppet and human; Cookie Monster disrupts Kermit the Frog's lecture on the letter "W"; and Carol Burnett is the first celebrity guest. Also: It's the debut of the song/game "One of These Things (Is Not Like the Other)."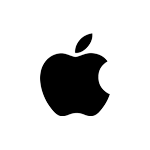 Episode 1 - Big Kid Stories With Elmo
Is your child ready to be a Big Kid? Join Elmo and the gang for three major milestones: giving up a pacifier, learning to ride a tricycle, and getting a first haircut. Children will identify with the loveable Muppets and their emotions in this fun and entertaining release.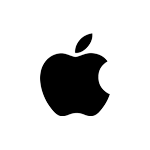 Episode 1 - Elmo's World: Pets!
Learn about responsibility and how to care for the family dog, cat, and even Elmo's fish, Dorothy! Find out about feeding, bathing, and taking your pet to the doctor. Come along with Elmo as he learns about dogs with jobs, like seeing eye dogs, police dogs, and more.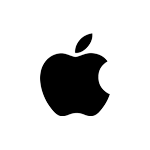 Episode 1 - Elmo's World: Penguins and Friends
Hop to it and join Elmo for this riveting and ribbiting video where he learns all about frogs, penguins and horses. Featuring 3 Elmo's World shows full of animal antics. Do you like horses? Yay or Neigh? Elmo does and he hears straight from a horses's mouth what it is like to be a horse. Elmo also finds out fun and fascinating facts about frogs, like how they grow and what they eat. And chill out with Elmo and a bunch of penguins! It's animal fun for everyone!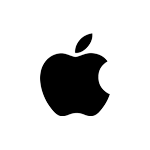 Episode 1 - Beginning Together
Share this video with your young child and meet your favourite Sesame Street friends as babies for the very first time! Share a "Wiggle and Giggle" with Baby Elmo and his dad during Elmo's bath time, watch Baby Big Bird and his aunt discover "Who's that Baby in the Mirror", and so much more. Beginning Together is filled with delightful, easy-to-sing songs and games that your baby will love, and that you can sing and enjoy together during everyday activities like getting dressed and bath time. With Sesame Beginnings, every time you and your baby laugh and connect over a silly song or a funny game, you encourage your child's curiosity and interest in learning. Special appearance by Brandy and her daughter, Sy'rai.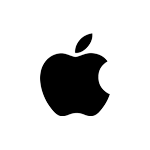 Episode 1 - Singing with the Stars
Dance and sing along with this star-studded special from Sesame Street! From Alicia Keys to the Dixie Chicks, Andrea Bocelli, Adam Sandler and more, this special will get your child moving! Includes classics such as R.E.M.'s " Furry Happy Monsters" plus Emmy award winning sensation "What I Am" with Will.I.Am. So come on and sing along with the stars!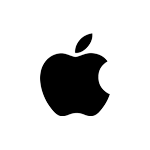 Episode 1 - C Is for Cookie Monster
C is for Cookie and that's good enough for everyone! Celebrate all things Cookie Monster with this collection filled with sweet stories and scrumptious songs including the favorite "Cookiehood" story, Healthy Food Song with Wyclef Jean, the Cookie Tree story, and Cookie Monster's Sorting Song. Join Cookie in discovering that while having food, it is important to eat healthy foods too. And just in time for the holidays, enjoy the special classic segment The Gingerbread Man Song. The Cookie Collection is a dozen delicious Cookie Monster favorites baked just for you!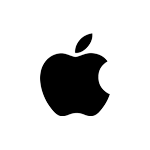 Episode 1 - Elmo's World: Opposites
Join Sesame Street's curious red monster as he explores opposites! Each episode comes to life in Elmo's bright, exciting, and very original room...the drawer, door, shade, and TV all join in the fun. How do you go up and down on a see-saw? What types of things open and close? Which is faster, a tortoise or a hare? Elmo and his friends explore all kinds of opposites in this delightful special.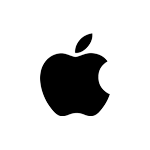 Episode 1 - Elmo: The Musical
Elmo stars in his very own musical, using his math skills to solve problems and save the day. Kids can sing, dance,play, and imagine along with Elmo on these math-filled adventures.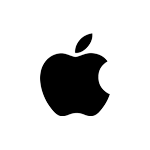 Episode 1 - Love the Earth!
Elmo, Zoe, and Baby Bear venture into Bear National Park with Papa Bear in search of the elusive Blue-Feathered Swallowing Swallow so they can earn their Bird-Watching Badges. While looking for the swallow, they have fun discovering beautiful things in nature and learn the importance of protecting the environment!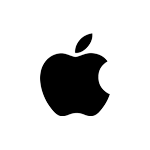 Episode 1 - Elmo's World: Birthdays, Games and More!
Join Sesame Street's curious red monster as he explores birthdays, games, and pets! Elmo's World offers kids and adults a fresh and light-hearted take on the world around them. Each episode comes to life in Elmo's bright, exciting, and very original room - the drawer, door, shade, and TV all join in the fun. And he's even visited by a singing birthday cake! Also featuring Elmo's pet goldfish, Dorothy, the zany Mr. Noodle, and classic songs that will delight viewers of all ages.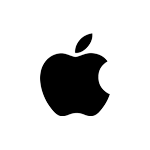 Episode 1 - Elmo's World: Flowers, Bananas and More!
Join Sesame Street's curious red monster as he explores flowers, bananas, and hair! Elmo's World offers kids and adults a fresh and light-hearted take on the world around them.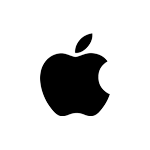 Episode 1 - Elmo and Friends: The Letter Quest and Other Magical Tales
The letter "Y" quest: the Knights of Sesame Street go on a quest to find things that start with the letter "Y". The shoe fairy: Abby and Telly find that there are shoes for everyone. The cookie touch: Cookie Monster discovers the perils of having the "cookie touch."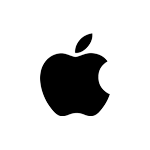 Episode 1 - Bedtime With Elmo
It's bedtime on Sesame Street! Just like all little kids, Elmo and Abby would rather make funny faces and sing silly songs than go to sleep. Luckily, Elmo's dad Louie knows just how to deal with extra glasses of water and little monsters who are afraid of the dark. Parents will love practical strategies Louie uses to get Elmo and Abby to go to bed, and children will love snuggling under the covers with this timeless video.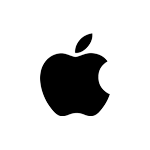 Episode 1 - Sesame Street, Elmo's Super Numbers
Join Elmo at Numeric-Con, the biggest number lovers' convention of the year! Elmo and Leela are all dressed up as The Dark Nine and Princess Three-ah, and are armed with a fool proof plan to meet their favourite number heroes, including Doctor Two, In-Three-Ana Jones, and the Fantabulous Four. But when numerical problems arise, Elmo must harness the power of maths to save the day! Includes a bonus scene!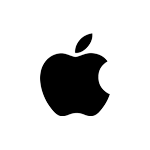 Episode 1 - Elmo Visits the Firehouse
After a fire on Sesame Street gives Elmo a scare, he and Maria visit a real New York City firehouse. Finding out about all the protective clothes fire-fighters wear and practicing how to "Get Low and Go" helps Elmo feel safe again. And he even gets to slide down a real pole! Then a special Elmo's World all about fire-fighters helps kids understand much more about what to do if there is a fire.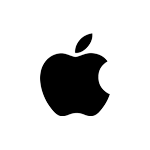 Episode 2 - Deep Sea
Ernie is in high spirits to dive to find the Eight Legged Wonder. However, he's going solo as Bert is reluctant to join in the watery fun. But when Rubber Duckie's safety is on the line, Bert takes a chance, saves Duckie, and realizes just how fun new things can be.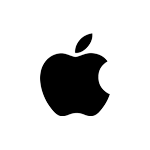 Episode 2 - The Biscotti Kid
Mr. MiCookie teaches "Cookie san" the art of "Biscotti Karate," though Cookie has a hard time focusing.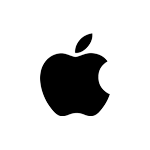 Episode 2 - An Orange Grouch and a Green Grover. Season 1, Episode 56
An orange Oscar demands a baked-bean sundae; Kermit the Frog explains the word "in"; and Gospel diva Mahalia Jackson sings "He's Got the Whole World in His Hands." Also: "Solomon Grundy" and "Wanda the Witch" make their debut.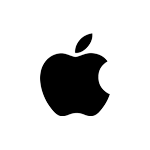 Episode 3 - Kermit Croons "Being Green." Season 1, Episode 115
Kermit sings the original version of "Being Green"; Bert and Ernie perform the classic "Banana Telephone" skit; Roosevelt Franklin sings "I'm Roosevelt Franklin"; Bob sings an early version of "Who Are the People in Your Neighborhood?" Also: Cookie Monster eats Ernie's cookie and Oscar calls "Dial-a-Grouch."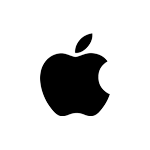 Episode 3 - Tiny Town
Gigantic giggles abound when Bert and Ernie are teeny tiny and explore their world from a new vantage point. From speeding in a mini toy car to escaping from a frisky puppy who mistakes Tiny Bert for a toy, Bert and Ernie soon realize being small has its big challenges.
Episode 3 - Cookies of the Caribbean
Cookie as "Captain Snack Sparrow" learns to focus and not give up when trying to reach Davy Jones' cookie jar.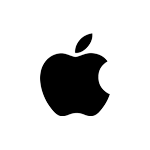 Episode 4 - Here Comes Cookie Monster. Season 1, Episode 123
It's a feast of vintage Cookie skits! A prank pulled on Bert backfires on Cookie and Ernie; Cookie's call to his mother ends when he eats the telephone. Also: sing along with a classic version of "One of These Things" and a very animated ABC song.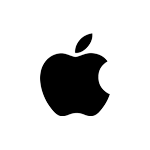 Episode 4 - Planet Bert
Greetings Earthlings! Astronauts Bert and Ernie make friends with the alien Bertutians, who look unusually familiar, in this intergalactic adventure complete with space checkers and conga lines. Although Bert is at first shy with their new friends, when they discover a shared affinity for pigeons, the fun really takes off.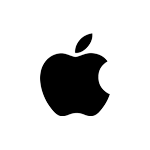 Episode 4 - Les Mousserables
Cookie, as "Jean Bon Bon," learns how to identify the feelings of his fellow French friends by the way they look and act.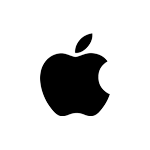 Episode 5 - Naming Barkley. Season 10, Episode 1186
Sesame Street names its new Muppet dog "Barkley"; Comedian/pianist Victor Borge demonstrates high notes and low notes; actress Madeline Kahn sings, "Me, Me, Me"; Herry Monster learns "up" and "down" with John-John, and Ernie is fooled by a newspaper boy.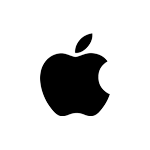 Episode 5 - Inventors
The world's greatest inventors, Bert and Ernie, invent Frankie, an obedient robot who can do almost anything. When Bert leaves the room, Ernie gets into trouble when he realizes the one command Frankie does not respond to is "Stop!". Chaos ensues and Bert returns to a messy lab, including a horse and cow. Time for Ernie's clean-up dance with some old inventions, a broom and a mop!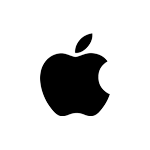 Episode 6 - When Cookie Met Sally
Sally teaches Cookie Monster strategies to help him wait his turn in line.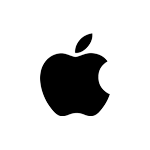 Episode 6 - Telly Monster Moves In. Season 10, Episode 1257
A TV-addicted Telly Monster moves to Sesame Street; Cookie eats his way through an avalanche as train conductor "Casey MacPhee"; The Count sings "The Song of the Count"; Kermit reports on Sleeping Beauty for "Sesame Street News"; Plus: a classic Harvey Kneeslapper skit.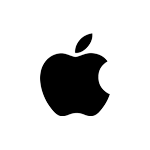 Episode 6 - Pigeonia
A belly-dancing camel and magic carpet ride take Bert, Ernie, and Bernice on their search for the treasure of the Golden Pigeon of Pigeonia. However, when a booby trap puts Bert in a seedy situation, they must find a way out of the Golden Pigeon before it's too late.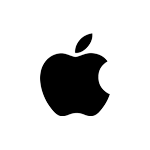 Episode 7 - The Lord of the Crumbs
Cookie plays "Gobble," who must stay patient as he tries to remember the recipe for the "one dessert to rule them all.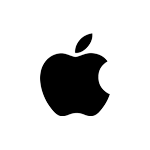 Episode 7 - Bobby McFerrin Sings the Alphabet. Season 20, Episode 2496
Grammy Award winner Bobby McFerrin sings ABCs with Hoots the Owl; the Two-Headed Monster blows bubbles; Maria and Luis reminisce about their wedding; Betty Lou sings the "Amigo" song; "Sesame Street News" correspondent Kermit the Frog reports on London Fog; Ernie and Bert encounter a leaky faucet; Cookie Monster sings about subtraction, and Placido Flamingo performs a "Lost Toy Opera" with Big Bird.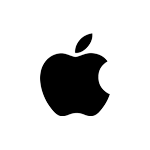 Episode 7 - Heroes
All set to do some super deeds, our heroes, Super Pigeon and Rubber Ducky Man are suddenly robbed of their porridge by the evil Mad Pancake.
Episode 8 - Cavemen
Hungry Cavemen Bert and Ernie are searching for food. Ernie is egg-static when he comes across a giant egg. Shocked when the egg hatches into a Baby Dino, Cavemen buddies Bert and Ernie take care of the little one until they realize that Mama Dino must not be too far behind them. After a hilarious chase, Baby and Mama are reunited and Bert and Ernie are rewarded with a picnic lunch courtesy of the reunited Dinos.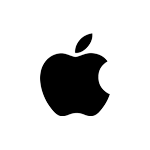 Episode 8 - Grover the Waiter At Your Service. Season 10, Episode 1285
Grover serves up burgers of all sizes; Bert and Ernie ransack their own apartment; Ernie tricks Bert out of a bigger piece of pie; and Biff helps Salvador DaDa create a museum. The fun continues with the Twiddlebugs and a live-action feature about recycling paper.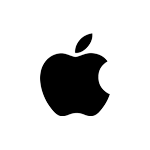 Episode 8 - The Hungry Games, Catching Fur
"Cookie ness Evereat" must finish food patterns to complete the Hungry Games. Other characters include Pita, Finicky and Tick Tock Lady.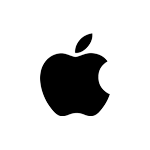 Episode 9 - Star S'mores
Cookie, starring as "Flan Solo," struggles to not eat his partner, a sentient cookie named "Chewie". Grover makes a special featured appearance as "Groda" (a parody of Yoda).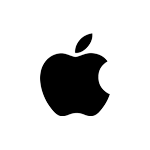 Episode 9 - Mountain Climbers
While climbing the Alps, Bert and Ernie meet Heidi and her rambunctious goat. When the goat tries to take a bite of Ernie's cuckoo clock, it is nearly thrown off a cliff and it's up to Bert and Ernie to save it.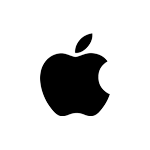 Episode 9 - Disco Snuffy and Big Bird. Season 10, Episode 1261
Big Bird and Snuffy groove to a disco version of "Rubber Duckie"; Guy Smiley and Cookie Monster appear in "Beat the Time"; Grover sings about the letter "I"; Bob and Big Bird meet a dragon in New York's Chinatown; and Ernie's opera singing wakes the neighbors. Plus: Herry Monster visits the eye doctor and an animated version of "We All Live in a Capital I."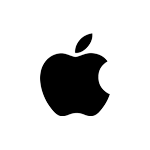 Episode 10 - Furry Potter and the Goblet of Cookies
Cookie must complete challenges brought upon by Crumbledore.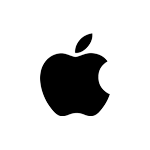 Episode 10 - Early Elmo. Season 20, Episode 2506
An early Elmo meets Bob's deaf friend and learns to say "hello" in sign language; a classic skit of Phil Harmonic and Placido Flamingo live from the Nestropolitan Opera; Gerald's dog, Sparky is re-imagined as an alligator, and The Honkers play "Mary Had a Little Lamb" on their noses.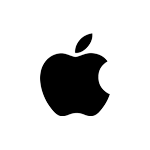 Episode 10 - Wild West
Clarice the Cow and Billy the Bull are leaving Horseshoe Gulch at high noon. But when Clarice leaves, she'll take all the town's milk with her. Will Deputy Bert and Sheriff Ernie be able to persuade her to stay? A Singing Cactus and Dancing Bert will provide the answers.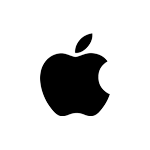 Episode 11 - Life of Whoopie Pie
Cookie Monster uses strategies to help control his desire to eat a boat made of cookies.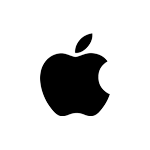 Episode 11 - Lena Horne Sings With Grover. Season 20, Episode 2517
Legendary chanteuse Lena Horne and Grover perform a duet about not being shy; "Monsterpiece Theater" presents "Ali Baba and the 40 Thieves"; the classic "Plants Need Water" and "The Invention of the Raisin" animations; Placido Flamingo stages an opera; Kermit the Frog reports on the Three Little Pigs live for "Sesame Street News"; Soap opera spoofs of "All My Children" and "Another School."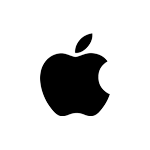 Episode 11 - Knights
Hark! Princess Duckie is locked away in a tower and guarded by anunderappreciated dragon. The noble knights Sir Bert and Sir Ernie mustconquer the dragon using his one weakness to save the Princess and the day.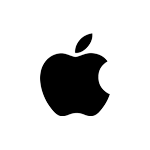 Episode 12 - Penguin
It's the March of the Penguins!....er...penguin. Bert and Ernie findthemselves in Antarctica befriended by a bossy penguin who enlists Bert to be Daddy Penguin. Will Bert be able to protect the egg until it hatches?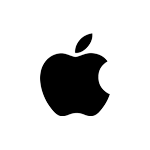 Episode 12 - Twilight, Breaking Cookie
Cookie, as "Shortbreadward," must keep his "yumpire" urges under control to marry Belly.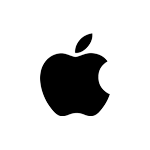 Episode 12 - Guy Smiley On Safari. Season 20, Episode 2598
Loud talker Guy Smiley goes on safari and scares the animals; Ernie is "Old King Cole"; The Two-Headed Monster sings a lullaby to itself; Snuffy writes a love letter to his grandmother; Mumford's magic trick accidentally shrinks David; Ernie hosts an arboreal fashion show.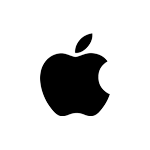 Episode 13 - Invisible
A day at a friend's house turns into an unforeseeable adventure when Bert and Ernie are asked to keep an eye on the little sister. Only, they can't actually see her because, like everyone else in this town, the little girl is invisible!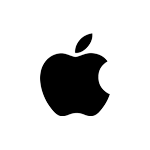 Episode 13 - Nosh of the Titans
Cookie Monster is going to meet his father Zeus, but must make it past Moo dusa first.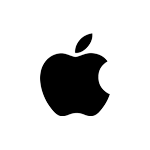 Episode 14 - Jurassic Cookie
Scientist Cookie Monster has the brilliant idea of taking a little piece of a cookie found in a zillion year old rock and using it to create a giant cookie and open up a theme park! Scientist Cookie takes his grandchildren on a tour of the new park, Jurassic Cookie.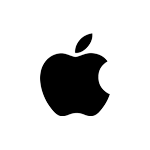 Episode 14 - Piano Movers
Bert and Ernie are movers who are asked to move a very, VERY Grand Pianoup the stairs of Ostrich Lady's mansion. Of course, this is much easier said than done!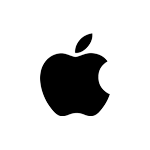 Episode 15 - The Aveggies, Age of Bon Bon
Cookie Monster, as Dr. Brownie, must focus to destroy Bon Bon's cookie ship.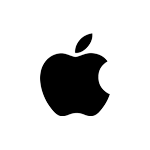 Episode 15 - Museum Guards
Mama Mia! Bert and Ernie are museum guards, and a lady in a painting hasmagically asked for their help! They enter the world of the painting. Turns out, she only needs help getting her son Angelo to eat. Of course, this is harder than it sounds!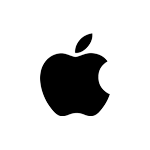 Episode 16 - Ernlock Holmes
With Ernie as Detective Holmes, and Bert as Detective Watson, they mustsolve the mystery of Lady Lulu Quackerville's missing duckling, Lily! The trail leads them to discover that maybe Lily wasn't what everyone thought she was!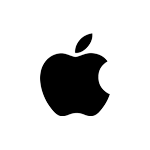 Episode 17 - Secret Agents
Bert and Ernie are secret agents whose mission is to stop the mischievous Dr. Nose from putting fake noses on everyone and everything! They chase him to his hideout on Nose Mountain where they try to unmask Dr. Nose and reveal his true identity.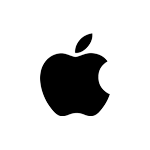 Episode 18 - Rainforest
As ecologists, Bert and Ernie must preserve and protect the plants and animals of the rainforest. Unfortunately, this rainforest has a displaced beaver with the ambition to build a Grand Opera House! How do they convince him not to gnaw down all the trees of the forest to achieve his goal?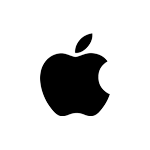 Episode 19 - Bakers
Ernie and Bert have opened a new bakery, and they get a huge order. In their haste to fill the order, they overheat the pie machine, and over yeast the dough...and are surprised by the results!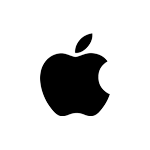 Episode 20 - Rodeo
Bert and Ernie are rodeo clowns at a Western State Fair. While they arerehearsing their act, Ernie gets lasooed into standing-in for a missing bull rider. Macho Miguel, one of the regular riders, doesn't take too kindly to the new competition and decides to make sure Ernie gets the ride of his life! Unless Bert can stop him, that is!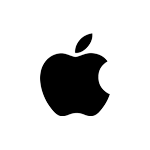 Episode 21 - Wizards
Elmo joins his friends Bert and Ernie at Wizard School. Unfortunately, Elmo accidentally turns their teacher Marlon into a frog, and now they need the feather of a two headed Fangriff in order to cast the spell that will turn him back!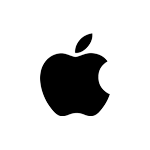 Episode 22 - Cliptecs
Bert and Ernie are on a tourist trek with Lorenzo Llama as their guide. Their destination: the ruins of Quacku Pichu. But first, they visit the village of the Cliptecs, a tribe of people who love paperclips. Bert has brought with him a magnet to attract paperclips, and the Cliptecs think he has special powers, so they make him their King. But their time is short, and Ernie wants to hear the Squeaking Duckies of Quacku Pichu, so Bert must give up his throne. Of course, it's not so easy for a King to relinquish his throne!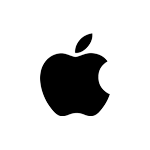 Episode 23 - Three Wishes
Bert and Ernie polish a lamp they find at a Persian market and out pops Gina the Genie, who offers them three wishes. Bert wishes for a palace with a sideorder of porridge. Ernie wishes that everything he touches turns to rubber duckies. Of course, Ernie's wish causes them big problems, and they needs to use their last wish turning everything back to normal.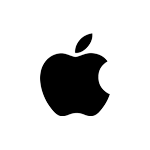 Episode 24 - Chariot
Bert and Ernie are chariot racers in ancient Rome. Unfortunately they must race Porkus Maximus and Horsus, the fastest racers in Rome. All they've got is a Fred the donkey to pull their chariot. They stumble upon a discovery, though: every time they make Fred laugh, he sprints faster than any horse ever could! Now they need to make sure they keep Fred laughing in order to catch Porkus Maximus!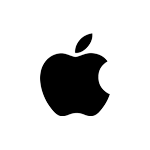 Episode 25 - Kung Fu
The Emperor of ancient China has chosen Bert and Ernie to be guardians of The Royal Chrysanthemum, the most beautiful flower in the entire kingdom. But while they practice their Kung Fu, a flower loving monkey sneaks in and steals the flower! Now Bert and Ernie need to use their Kung Fu to get the Royal Chrysanthemum back.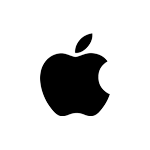 Episode 26 - Beach
Ernie and Bert visit the beach with Bertina, Bert's surfer cousin. They are accompanied by Moose, Bertina's hyper competitive friend. He makes every beach game they play a competition, until Moose and Bertina get taken by the Big Wave. Bert and Ernie must go into Lifeguard mode to rescue them!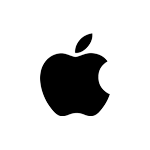 In order to keep our service free we display advertising and may earn affiliate fees for purchases you make on external sites that we partner with.
All content is © 2023 On TV Tonight unless pertaining to advertisers, companies, studios, movies and TV series listed on this site.