The Real Housewives of Cheshire Season 4 Episodes
Find out where to watch Season 4 of The Real Housewives of Cheshire tonight
Season 4 Episode Guide
Episode 1 - A Fair to Remember
Make up, make up, never ever break up! The Real Housewives of Cheshire are back for a brand new series and the camp is still split. As Tanya enters the final stages of her pregnancy, friendships are at breaking point from gossip and postings on social media. Dawn is fuming that Stacey thinks she's manipulative but plays the doting mother-in-law, as Taylor brings her boyfriend Sam home much to Ashley's horror. Seema prepares her Autumn/Winter fashion collection while Missé gets back into modelling as a runway bride. With tension, drama and unfinished business, Cheshire's Golden triangle is set to explode with plenty of high drama, high hormones and high heels.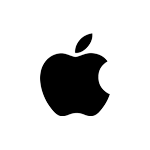 Episode 2 - Welcome to the Jungle
Hold on to your champagne glasses, The Real Housewives of Cheshire are celebrating hard. Ampika offers an olive branch to Tanya but will she be forgiven for hamster-gate? Stacey hosts a graduation garden party for her daughter, but things take a turn for the worst with a chaotic and disastrous arrival. Leanne throws a jungle-themed baby shower for Tanya - will the girls put their differences aside for one day or will the arrival of Ampika cause a big rumble in the jungle? It's just another day in paradise in Cheshire's glamorous Golden Triangle.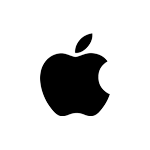 Episode 3 - Whining and Dining
The drama continues at Tanya's baby shower, with Missé in tears and Stacey standing up to Dawn. Lauren gives Ampika her own dose of 'bad energy', while Leanne and Dawn give each other the cold-shoulder. It's game set and match for Anders and Missé, and Seema organises a glam dinner for the girls. Ampika drops a bombshell causing a drama with Dawn and Seema puts Ampika and Lauren in their place...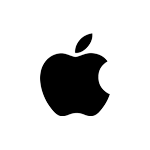 Episode 4 - Bust-ups and Bombshells
Tanya prepares for the imminent arrival of Baby Bardsley with a visit from the Baby Whisperer. Lauren is fuming with Seema after their dinner party bust up. Ampika launches her latest business venture, but will all the girls be there to support her? Missé drops a bombshell about her marriage, and the drama comes to a head as Leanne has words with Dawn...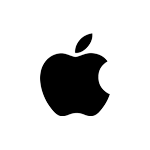 Episode 5 - Ooh Baby Baby
Ready or not here I come... Baby Bardo's arrival is imminent and Tanya will try anything to get him out. Ampika reveals to Mark that she is the best 'swinger' in town with a round of golf. Leanne and Dawn go head to head in another battle of the wills... And Dawn decides to plan an international surprise for Missé's birthday but will all the girls be excited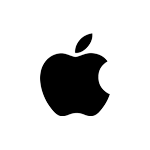 Episode 6 - Secrets and Lies...?
Tanya arrives home with Baby Ralphi and a visit from godmothers-to-be Dawn and Leanne. The Housewives jet off to Barcelona for Missé's 30th Birthday, where she confides in Dawn about her ongoing marriage problems. Ampika has a heart to heart with Leanne about trouble in her love life and questions Missé's motives for inviting her on the trip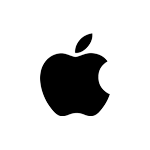 Episode 7 - Heartbreak Hotel
The Housewives continue their glamorous trip to Barcelona with more shock revelations and tears. Missé is annoyed to hear that Ampika has doubted her invitation, while Ampika opens up to Lauren and Leanne about her secret love life. At a very tearful final dinner, Missé reveals her marriage heartbreak to the entire group. Meanwhile, back in Cheshire, Tanya puts her placenta to good use...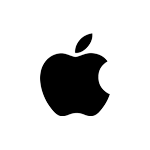 Episode 8 - The Smell of Success
Missé is heartbroken as news of her separation hits the newspapers. Ampika takes Leanne and Stacey on a spiritual journey and is shocked to hear what Dawn said about her in Barcelona. Lauren hosts a glamorous perfume launch party where Missé and Ampika attempt to clear the air.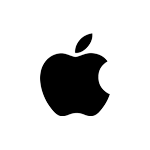 Episode 9 - Plastic Fantastic
It's the day of Dawn's grand opening and Ashley jets off to Monaco - will the clinic be ready in time? Taylor reveals her split with Sam Reece to mum Dawn. Lauren hears what Seema and Stacey said about her perfume launch and isn't happy. Ampika signs up to find love with a megabucks dating agency and makes a very special surprise entrance at Dawn's party...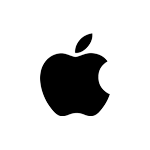 Episode 10 - Bollywood or Bust
Bollywood comes to Cheshire as Seema hosts a 45th birthday extravaganza. Post-birth Tanya has an extreme beauty treatment, vaginal tightening. Lauren is fuming that Seema criticised her perfume launch and wants to have it out with her face to face. Tanya gets her sari in a twist over Stacey, resulting in an explosive argument at Seema's party. This is one Bollywood movie you won't forget! Hold on to your Rickshaw cos the Bindis are flying!!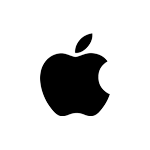 Episode 11 - The Reunion
Brian Dowling hosts The Real Housewives of Cheshire - The Reunion, as our eight Housewives come face to face to relive some of the best, funniest, awkward and most tense moments of the series, plus say what they really think of each other. Expect tears, high drama, exclusive revelations and explosive arguments. Will Cheshire friendships ever be the same again?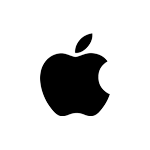 In order to keep our service free we display advertising and may earn affiliate fees for purchases you make on external sites that we partner with.
All content is © 2023 On TV Tonight unless pertaining to advertisers, companies, studios, movies and TV series listed on this site.