Intervention Season 16 Episodes
Find out where to watch Season 16 of Intervention tonight
Season 16 Episode Guide
Episode 1 - Jennifer
A young mother's eating disorder has been a life-long affliction, now compounded by drug and sex addiction--but to get rid of all of her demons she'll have to eliminate more than just her food. (Canadian produced.)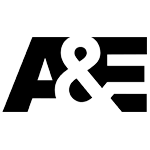 Episode 2 - Katie S.
Katie was a beautiful and successful mortgage broker and drug & alcohol counselor whose pride and joy were her two kids. But a devastating breakup resulted in losing custody, and sent Katie into a downward spiral of heroin and meth addiction. Her face is now ravaged from use, and her veins are so damaged that she resorts to injecting heroin anally, aka "booty bumping." Katie supports her habit by webcam stripping and prostitution, and her family fears that if she doesn't get help, the next step will be an OD.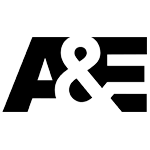 Episode 3 - Kathy
Wealthy entrepreneur loses everything to crack, reducing her life to a never ending cycle of prostitution and begging. (Canadian produced.)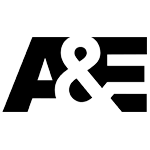 Episode 4 - Tiffany
Tiffany had the talent to be a successful graphic designer, but severe complications from the birth of her first child led to an addiction to prescribed pain pills. Then post-partum depression after her second and third pregnancies, resulted in an opiate addiction. After her husband took their three kids and filed for divorce, Tiffany became a full time heroin addict. Today, she has a new husband and baby, but her addiction is threatening to end the marriage, and if she doesn't get help--her life. Sylvia Parsons is Tiffany's Interventionist.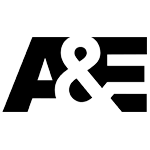 Episode 5 - Jordon
Handsome, talented musician's promising career is sideswiped by crystal meth, plunging him into a life of crime, prostitution, and addiction. (Canadian produced.)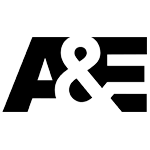 Episode 6 - Kristie
Kristie dreamed of being a museum curator and was getting her masters degree at Johns Hopkins University. But a childhood diagnosis of OCD caused by anxiety, worsened and caused her to drop out of school and begin to self medicate with alcohol. Though she married three years ago, her addiction ultimately spiraled out of control to include a large mix of drugs and huffing. She's been admitted to the hospital several times this year alone and after her husband divorced her, Kristie hit rock bottom and now her family fears that without help, she will soon die. Ken Seeley is Kristie's Interventionist.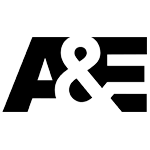 Episode 7 - Kevin
A brutal car accident six years ago left Kevin addicted to prescription opiates. His days are spent in search of oxies, hydros and fentanyl. Once a proud father, husband and working-man, Kevin's drug use has cost him his twenty-year laborer job, his house and his retirement savings, bringing his family to the point of bankruptcy. Now, facing eviction and having drained his wife and parents financially, Kevin still cannot stop. Increasingly desperate Kevin has started stealing and selling groceries to support his habit. Kevin's family has come together to try and save him through an intervention. (Canadian Produced.)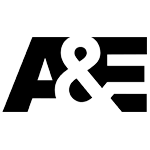 Episode 8 - Sturgill J.
Sturgill was a promising young golden gloves boxer and wrestler who dreamed of the Olympics. He was also an academically gifted pre-med student. But a broken arm and multiple surgeries led to a pain pill addiction, which soon turned to heroin. Now, Sturgill's drug habit includes a dangerous combination of Methadone, benzos and alcohol. His family fears that he's on the verge of mixing that one fatal dose. Sylvia Parsons is Sturgill's Interventionist.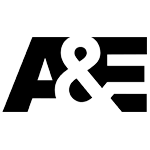 Episode 9 - Robby
Five years ago Robby came out to her wife of twenty-nine years and two sons as transgender, exploding their world and Robby's own in the process. Already a heavy drinker, Robby's drinking intensified after coming out. Now, terrified of losing her wife, and being alone for the first time in her life, Robby has become a blackout drunk, downing up to forty ounces of vodka a day. Once a fun-loving partier, Robby has become increasingly violent when drunk. The family fears for Robby's safety as well as their own. Without an intervention, Robby is in danger of losing her family forever. (Canadian produced.)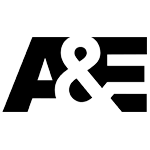 Episode 10 - Jasmine
Jasmine was extremely close to her grandparents, Reg and Pauline, so when Pauline suddenly passed away, Jasmine couldn't cope and turned to opioids to erase the pain. Amazingly, Jasmine got control of her addiction and her life gained some new additions: a new career, a new boyfriend and a new baby. But when her relationship became abusive, Jasmine descended back into drugs. After losing custody of her three-year-old son, her use escalated to smoking fentanyl, a habit that costs her $1200 a day. As her family readies themselves for the intervention, they get devastating news: Reg has cancer. (Canadian produced.)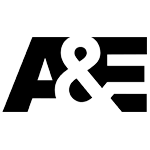 Episode 11 - Diana
In three years, Diana's alcoholism has gotten so bad that it has led her to being diagnosed with Wernicke-Korsakoff Syndrome, an alcohol-related brain disorder, which recently landed her in the hospital with temporary paralysis and a feeding tube... which she poured vodka into! Diana's addiction has destroyed her career, her relationships, and now her health. Her parents know that if she doesn't get help now, she won't live to celebrate her 30th birthday. Ken Seeley is Diana's Interventionist.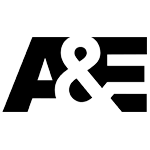 Episode 12 - Todd
Todd was a successful house flipper from a prominent real estate family who was on track to take over the family business, but when the housing market collapsed in 2009, Todd lost everything. Financially busted, Todd moved his wife and daughter into his parents' home and began to work for them. But two severe construction accidents led him to painkillers and ultimately to dependency. When Todd's wife divorced him, he shifted to meth and his addiction careened out of control. His close-knit family is devastated as they watch their "Golden Boy" fall apart before their eyes. Donna Chavous is Todd's Interventionist.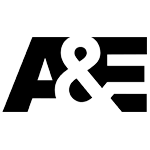 Episode 13 - Robert
Sweet, adorable and with a shock of blond hair, young Robbie was doted on by his two older sisters, Cara and Kristy. The trio were inseparable. Even as their home life descended into chaos when their mother turned to drugs and prostitution, the three siblings took care of each other. When the situation got worse and they were sent to foster care, they still stuck together. But eventually 11-year-old Robbie would separate from his sisters, escaping foster care to search for his wayward mother. He found her, only to follow her down a heart-breaking path of destructive drug use. Now 28, Robbie's sisters unite to see if there's any chance of saving their little brother and becoming a family again. (Canadian produced.)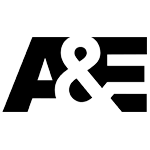 In order to keep our service free we display advertising and may earn affiliate fees for purchases you make on external sites that we partner with.
All content is © 2023 On TV Tonight unless pertaining to advertisers, companies, studios, movies and TV series listed on this site.