Intervention Season 18 Episodes
Find out where to watch Season 18 of Intervention tonight
Season 18 Episode Guide
Episode 1 - The Heroin Triangle: Chapter 1 / Chapter 2
In a collection of affluent suburban communities north of Atlanta called "The Heroin Triangle" the rise of the nation's opioid crisis, from prescription pills to full-blown heroin epidemic, is documented through city officials, community leaders, and addicts themselves. Tiffany and Billy, a volatile couple living out of their car, receive a sizable tax return that sets them up to score a large of amount of heroin. Their addiction threatens to destroy the family they're building. As a homeless and gay man, Tracey faces unique challenges as he spends his days hopping busses and hiding out in bathrooms stalls shooting heroin. Zac's a free-spirit but his musical gifts are undermined by his crippling heroin addiction. Interventionist Heather Hayes enlists the help of her colleague Donna Chavous to further investigate the city's handling of the epidemic. (2 hour episode.)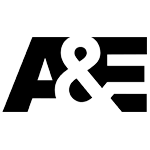 Episode 3 - The Heroin Triangle: Chapter 3
23-year-old heroin addict Toni finds herself in danger when her pimp sends her out on a call that goes wrong. The Heroin Triangle expands its reach, putting first responders at risk, and increasing police presence in the area. Police Sergeant Josh Liedke reaches out to a young homeless addict and tries to get her into a detox center. 55-year-old Allen finds himself squatting in an abandoned house, having squandered millions from his trust fund to feed his heroin addiction.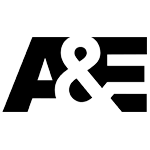 Episode 4 - The Heroin Triangle: Chapter #4
Toni reveals intimate details from her past relationship with Micah, and the months they spent living together in the woods. Interventionist Ken Seeley meets with Allen's sister to hear more about his past. Heather Hayes and Candy Finnigan are forced to switch gears in their triple intervention of Tiffany, Billy, and Tracey, taking their families on a frantic mobile intervention after fearing the kids might've run.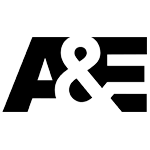 Episode 5 - The Heroin Triangle: Chapter #5
Interventionist Michael Gonzales attempts to get Toni's mother, father, and sister on the same page to intervene on Toni, but Carla's belligerent behavior threatens to derail the process before it even begins. We meet Kiersten and David, a young, heroin-addicted couple living in a co-dependent relationship with David's mother, Linda. Kiersten prepares for a mandatory meeting with her probation officer by hiding synthetic urine in her boot, in case of a drug screening.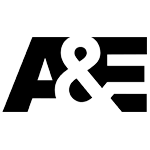 Episode 6 - The Heroin Triangle: Chapter #6
Ken Seeley and Allen's family try to convince him that treatment is the best option, but police are called to the scene when the situation escalates. 24-year old Taylor dances at a local strip club to finance her heroin habit. David and Kiersten's relationship comes to a dramatic head when David's mother loses her patience with Kiersten. 31-year old Angela quits heroin cold turkey, and is now "white knuckling" it through her day while trying to win back custody of her two children. Toni disappears and the search is on to find her before it's too late.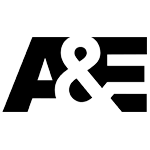 Episode 7 - The Heroin Triangle: Chapter #7
Taylor's mother searches Taylor's bedroom and makes a disturbing discovery. Angela's frustration with her ex-husband severely challenges her ability to stay clean. Kiersten tries to reconcile with her parents, but her heroin use stands in the way. Heather Hayes meets with Taylor's mother and sister and digs into Taylor's childhood, as well as her mother's past, which may have contributed to Taylor's current addiction.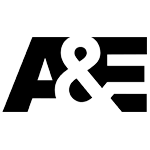 Episode 8 - The Heroin Triangle: Chapter #8
Angela comes face-to-face with a deadly relapse trigger, forcing Interventionist Ken Seeley to enlist the help of Police Sergeant Josh Liedke so they can quickly intervene. Taylor's mother, Katherine, has trouble keeping her emotions in check after her daughter's dangerous lifestyle escalates. Interventionist Donna Chavous is forced to employ tough tactics in her double intervention of Kiersten and David, after their intervention takes an unexpected and dramatic turn.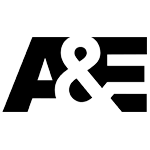 Episode 9 - The Heroin Triangle: Chapter #9
David and Kiersten's intervention hits a roadblock when David changes his mind about getting help, and Interventionist Donna Chavous struggles to get him back on board for treatment. Taylor endures a trip to the dentist, who deals with several infected teeth--a painful side effect of Taylor's drug habit. Then, with the help of Heather Hayes, Taylor's family intervenes on her. We check in with Toni, Allen, and Angela, to see their progress in recovery. As 90 days in The Heroin Triangle winds down, our interventionists reflect on their time there and share what they've learned about the addicts, their families, and the community.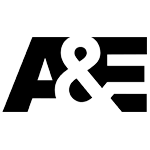 Episode 99 - The Heroin Triangle Catch Up
Catch up on what's been happening this season on Intervention.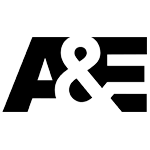 In order to keep our service free we display advertising and may earn affiliate fees for purchases you make on external sites that we partner with.
All content is © 2023 On TV Tonight unless pertaining to advertisers, companies, studios, movies and TV series listed on this site.